Europe Div. IV girls: Alconbury fights off Brussels, 35-34
---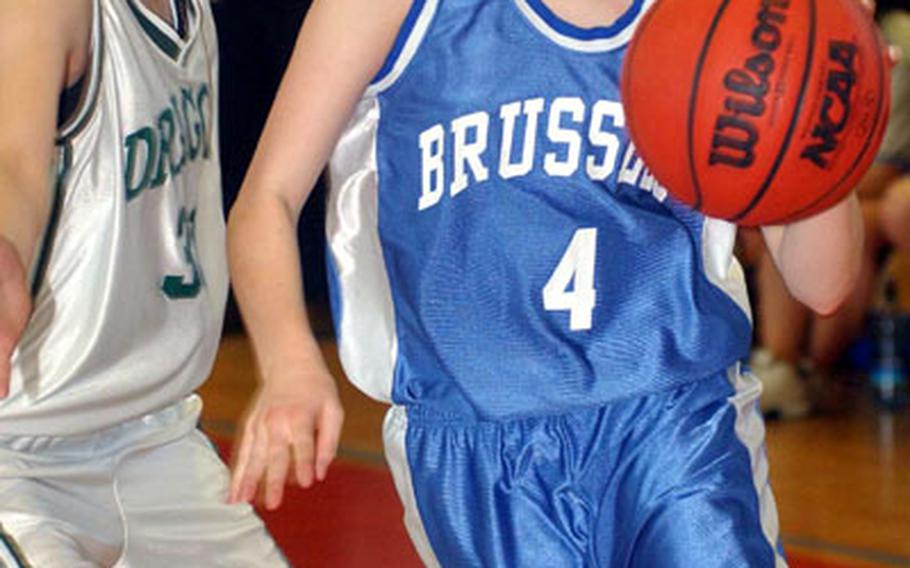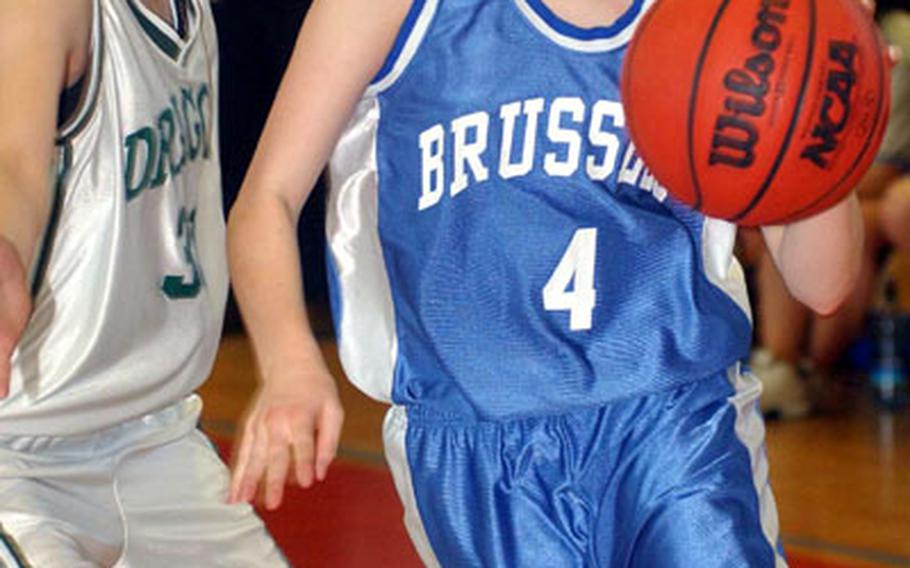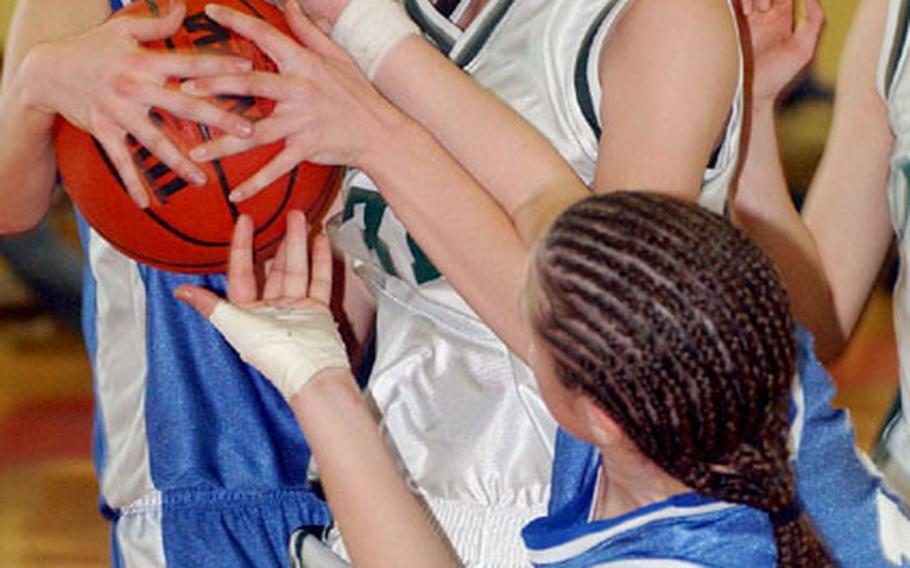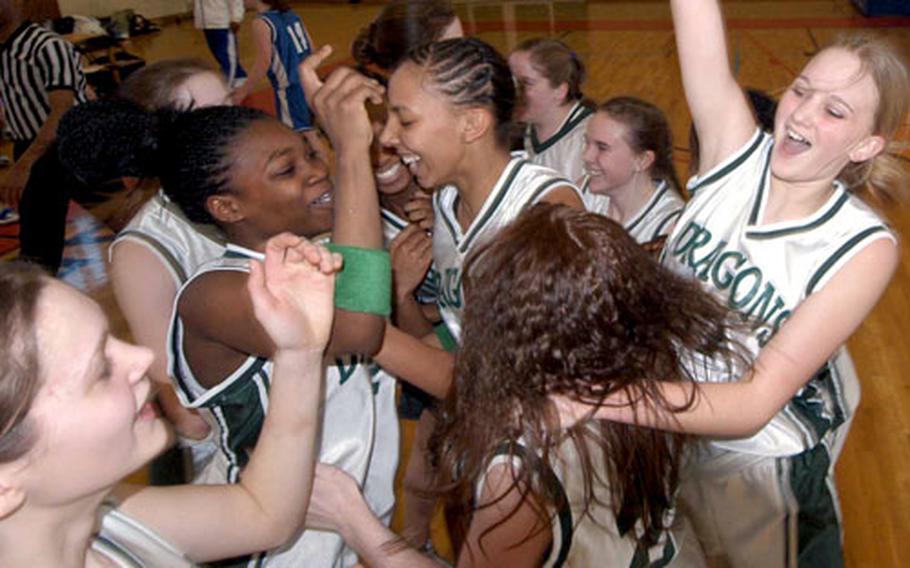 (Click here for tournament scores and summaries)
MANNHEIM, Germany — The first name on the trophy for the European Division IV girls basketball championships will be the Alconbury Lady Dragons.
Alconbury fought off Brussels Friday at the Benjamin Franklin Sports Arena 35-34 to win the new division's title.
The taller, more experienced Lady Dragons and the Lady Brigands traded the lead several times. But in the fourth quarter, Alconbury was steady at the free-throw line and passed around the Brigands' press to hold onto a slim lead.
"It's beautiful," said Alconbury forward Kiesha Hunt, who had 10 points Friday.
"Last season we were seeded dead last, and this year we're No. 1."
Alconbury, which had beaten Brussels twice this season, used its height advantage repeatedly to score from close range and stuck to its full-court pressure to wear down Brussels, Alconbury coach Tom Stafford said.
Center Kim Woideck was strong in the paint, where she made three shots from the field and controlled the boards against the shorter Lady Brigands.
Trailing 27-23 after three quarters, Alconbury stayed calm in the final eight minutes as guards Carly Bascom and Christina Arredondo repeatedly sliced through the Brussels press to help the Lady Dragons regain the lead.
With 1:30 to play, Brussels had trouble fouling the Alconbury guards to regain the ball, and a last-second jumper by Caitlin Quinn wasn't enough.
Though "we didn't expect to make it this far," Quinn said after the game, "a loss by one is worse than a loss by a lot."
The game started with both teams presssing, which resulted in plenty of turnovers and not much scoring as each team appeared jittery.
Alconbury extended its 16-15 halftime lead to five points at the start of the second half with a series of free throws before Brussels battled back. Forwards Claris Bottesini and Whitney Hennes found room under the basket to cut into the lead, then sophomore forward Katie Weatherbie hit three shots from the field to put the Lady Brigands ahead by four at the end of the third quarter.
---
---
---
---