Europe Div. IV boys: Brussels rolls past Iceland, 58-29
---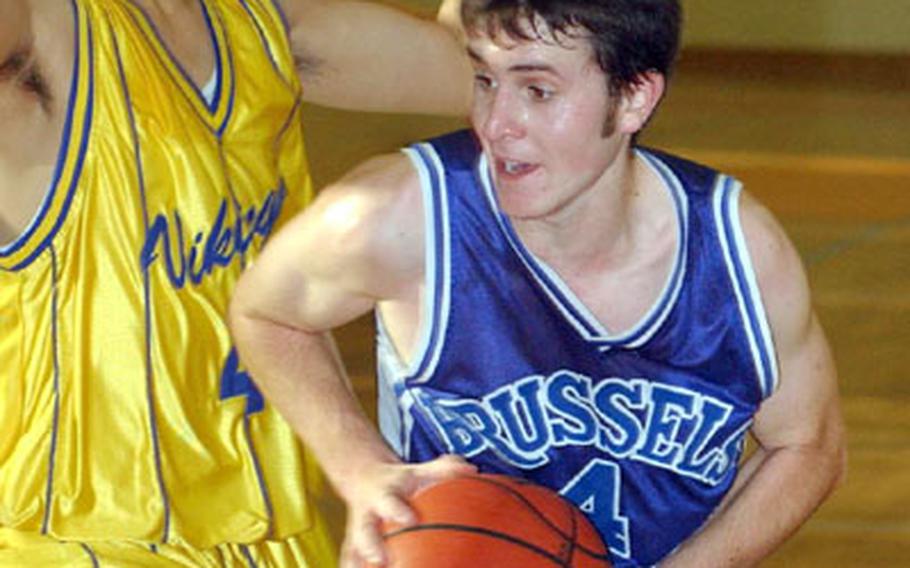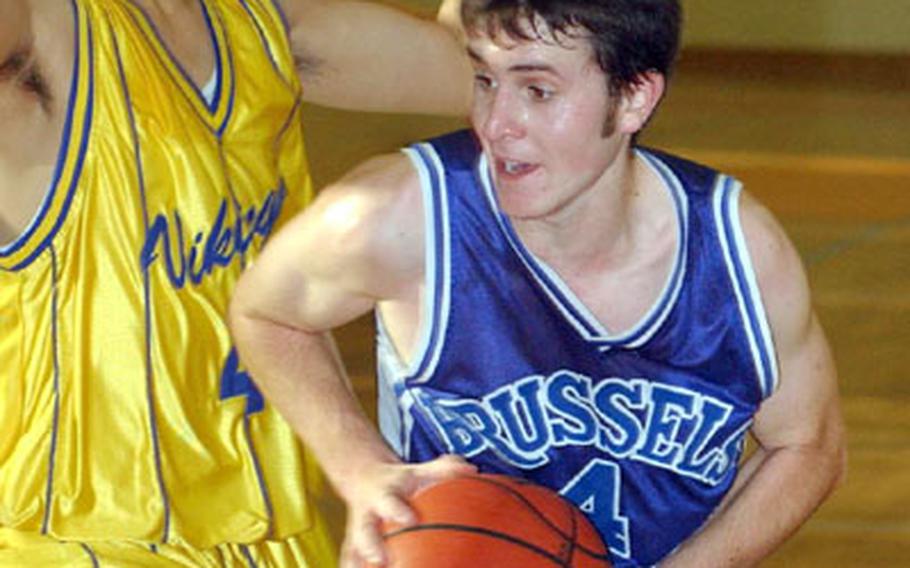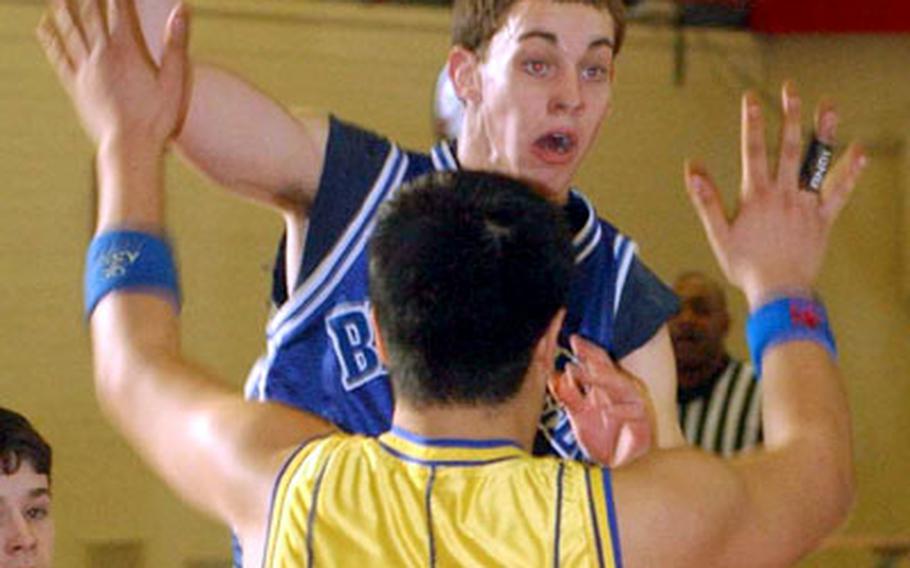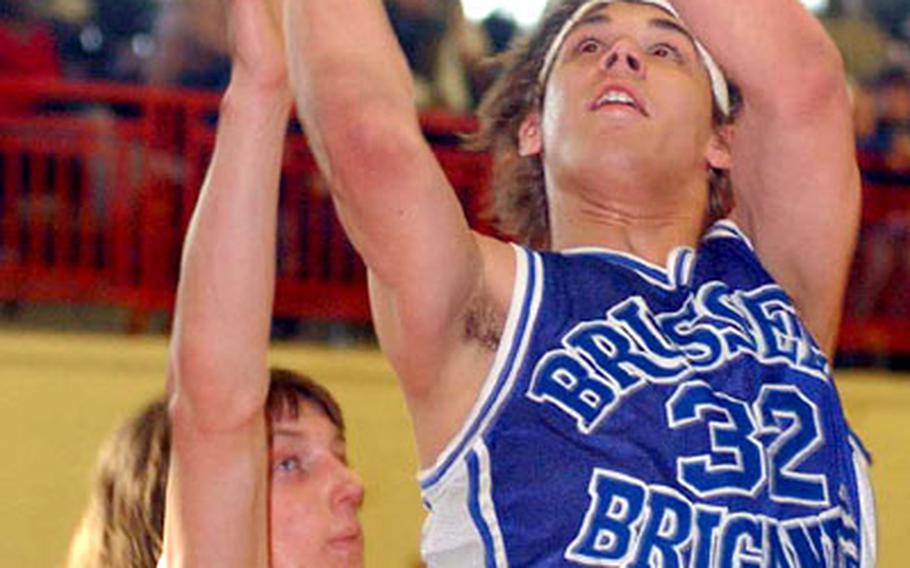 (Click here for tournament scores and summaries)
MANNHEIM, Germany — Brussels brought 12 players to the European Division IV boys basketball tournament, but it needs to engrave just five names on the championship trophy it won Friday evening.
"Coach [Chris Vahrenhorst] wanted the starting five to play the whole game," said Brussels assistant Crawford Burns after Brussels thumped Iceland 58-29 for the D-IV title.
"He told the team that everyone would go out for the introductions, but that these five earned the right to play the whole game. They were the team that started the year together and he wanted them to finish the season together."
And Brussels' Big Five — seniors Matt Arens, Mike Moyseowicz, Jacob Williamson, junior Logan Quinn and sophomore Ryan Proietto — ended their season in style.
Led by Arens (21 points and 16 rebounds), Proietto (14 points) and tourney MVP Quinn (10 points), Brussels opened the game with a 25-8 run while Iceland's shooters made just six of 25 shots from the floor in the first half.
Even with the game well in hand, Brussels' starters worked well for the entire game, finding the open man and controlling the glass. Brussels' sixth-man, Brandon Pierce, didn't enter the game until the fourth quarter, the only Brigand non-starter to get on the floor.
Anthony Short, selected to the all-tourney team along with teammate Brent Bautista, led Iceland with 10 points.
Even after 32 minutes without a breather, the Brigands, who placed second to London Central during the regular season in Division III-North, were happy to accept the trophy awarded to the first boys champions of Europe's smallest schools. Division IV, which came into existence this year, is contested only in the Europeans.
"There are still some really good teams in Division IV," Williamson said.
The Division II and III boys and girls title games are scheduled for 1, 3, 5 and 7 p.m. Saturday at the Benjamin Franklin Village Sports Arena here. Admission to all four games is $5 for adults and $3 for students.
---
---
---
---