Europe Div. III girls: Rota seizes crown, snaps Ansbach's 33-game win streak
---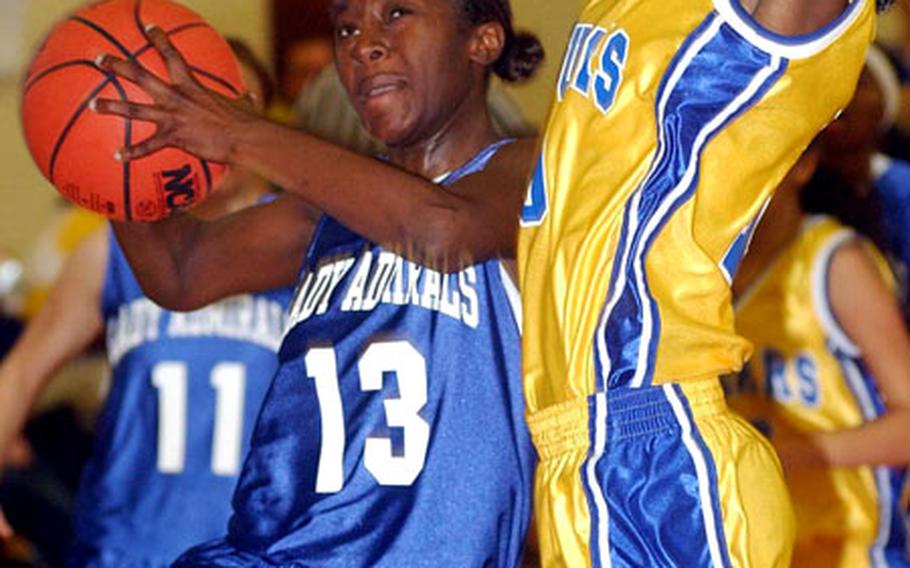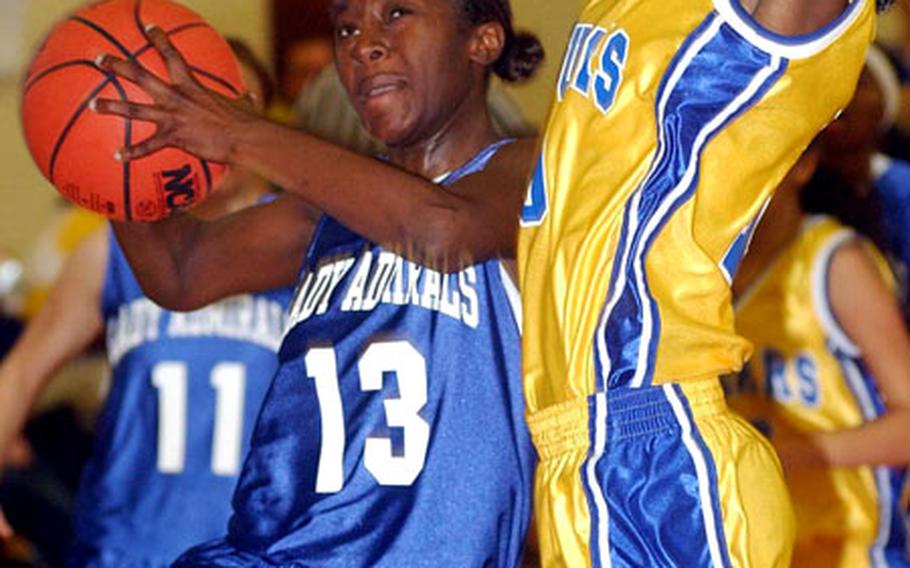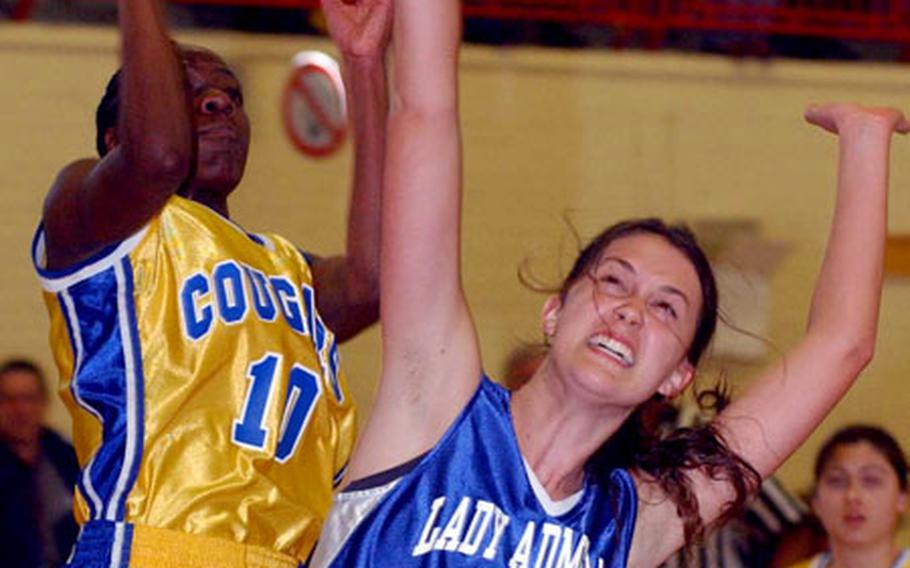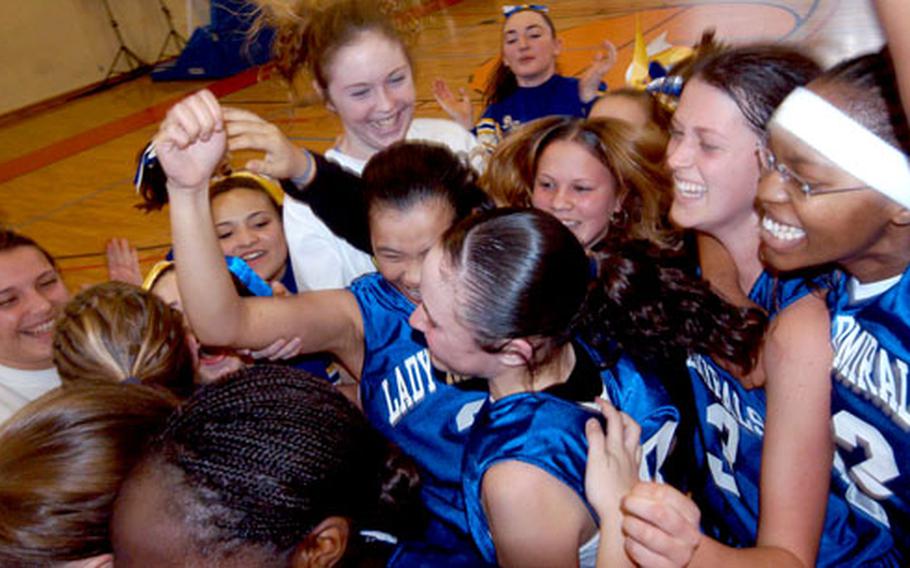 (Click here for tournament scores and summaries)
MANNHEIM, Germany — During the regular season — if there is such a thing for the Rota Lady Admirals, given their location — Greg Jacobs will play any team.
This season, the girls basketball team from Rota, Spain, played two games against an international school from Morocco and four against the women's team on base. They won them all. Jacobs even took on a visiting Navy team fresh off the boat.
"We have so many challenges against us," Jacobs said. "We're like the ugly stepchild sometimes."
Rota isn't being overlooked now.
The Lady Admirals beat Ansbach 41-33 on Saturday to capture the Division III girls basketball title. The victory dethroned the defending champs and snapped Ansbach's 33-game winning streak, one game shy of the record Kaiserslautern established from 1998 to 2000.
"The best challenge we had all year was this team," said Ansbach senior Keke Johnson, who had nothing but praise for Rota.
Except for a few brief moments in the first half, Rota led the entire game. Leading the way, as she did for much of the tournament, was guard Samerria Crowder, who scored 13 points and grabbed 12 rebounds.
Crowder made the shot of the game in the waning seconds of the first quarter. The senior dribbled out of Rota's end of the court, pulled up from about 25 feet and hit a three-point basket to give Rota a 15-8 lead.
"That was my game-saver," Crowder said after the game as she joked with Jacobs. "I've been working on it all season."
Ansbach chipped away at Rota's lead in the second quarter. The Lady Cougars grabbed a one-point lead twice in the final minutes of the first half before another late Crowder basket gave Rota a 25-24 lead at the break.
"We really didn't shoot well in the first two games" of the tournament, said Ansbach coach Mick Plummer. "I knew [Rota] was going to get some points, so we had to score."
Ansbach managed only nine points in the second half.
Crowder, center Kerry Yudiski and reserve Meagan Smithyman played major roles in helping Rota pull away. Yudiski was a constant presence in the paint on both ends, while Smithyman had six points and eight rebounds.
"Go hard," Crowder said when asked what the key to victory was. "That was our motto all year."
---
---
---
---