Europe Div. III boys: Rota forces turnovers, upends Ansbach in final
---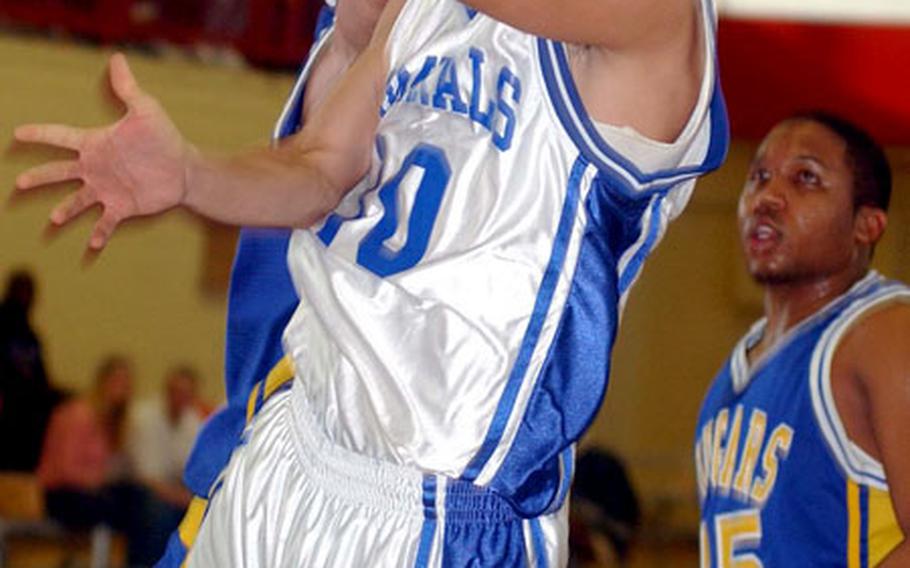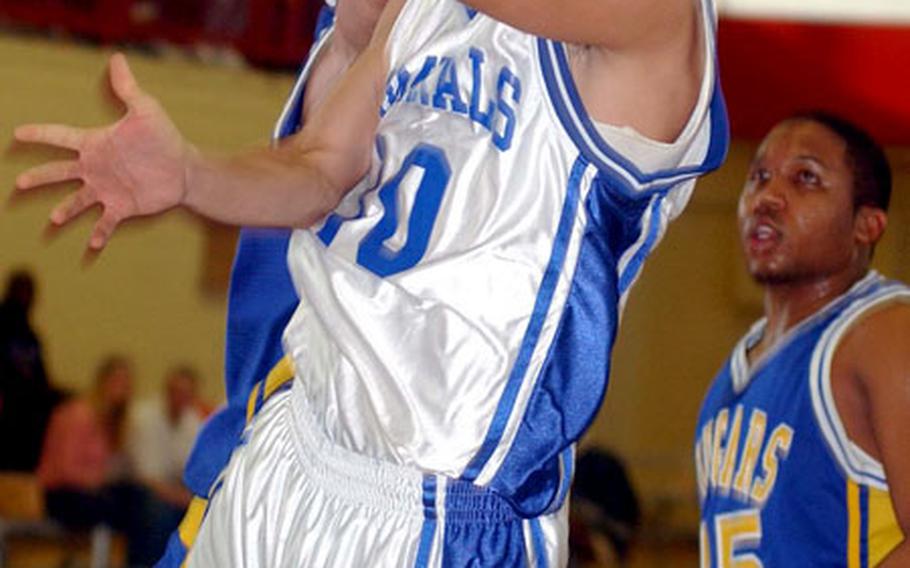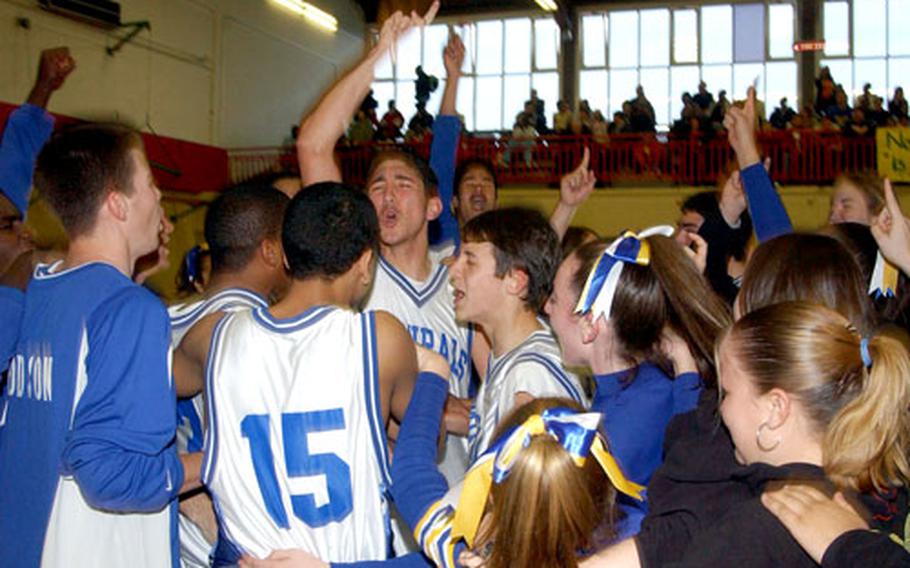 (Click here for tournament scores and summaries)
MANNHEIM, Germany — Two of Europe's best high school golfers helped the Rota Admirals tee off on foul-plagued Ansbach on Saturday, claiming the European Division III boys basketball championship with a 50-36 victory over the top-seeded Cougars.
Led by 19 points — 12 on three-point shots — from 2003 European golf champion Gilbert Mendez and 11 from golfing partner Jason Allard, the Admirals responded to a 6-0 deficit with a 16-0 run over the next five minutes. According to Allard, it was an unusual situation for Rota.
"We're a second-half team," he said. "Being ahead in the first half really helped."
The Admirals were ahead largely as the result of seven first-quarter turnovers by Ansbach. For the game, Rota forced 18 turnovers and committed only eight.
"The whole team kept their heads in the game," said tournament MVP Eric McMillan, who scored eight points for Rota. "We have a good coaching staff."
Rota head coach Ben Anderson said experience was a factor as his team "played error-free basketball."
"Our three guards have been together for three years," he said. "That's very unusual in DODDS."
Also unusual is that Rota plays few DODDS teams during the regular season. But the Admirals still get plenty of time playing together, mainly against Spanish club teams and on-base teams.
"We don't get that many games in Spain," Mendez said, "but we get good competition. We felt good about competing up here."
Contributing to their success on Saturday was the early exit of Ansbach's Russell Bailey, an All-European who's one of the most feared players in DODDS.
Bailey picked up his fourth foul midway through the second quarter after scoring only two points, and did not return until the beginning of the fourth quarter, when Rota was up by 13. Despite all his bench time, Bailey led Ansbach with 10 points, eight in the final eight minutes.
Ansbach enjoyed a 33-17 rebounding edge, but the Cougars were able to convert just six of 14 offensive rebounds into baskets. Mendez was responsible for three of the misfires, sneaking behind Ansbach's 6-foot-5 Tyler Sherman to block put-back tries.
Asked to compare winning a European basketball title to Rota's annual Division III golf championships, Allard chose hoops.
"This is more satisfying," he said. "This is a team sport."
---
---
---
---