Europe Div. II girls: Hanau makes its third shot at title count vs. Naples
---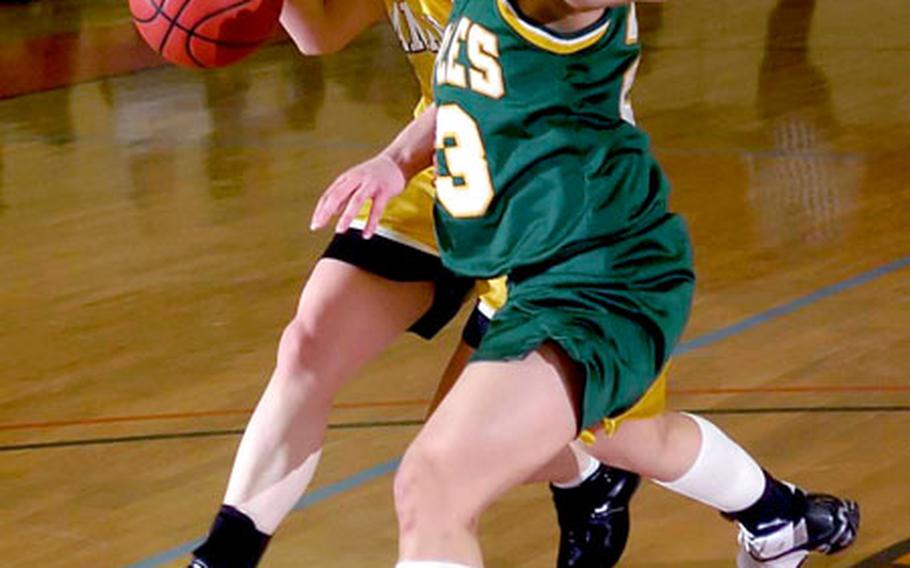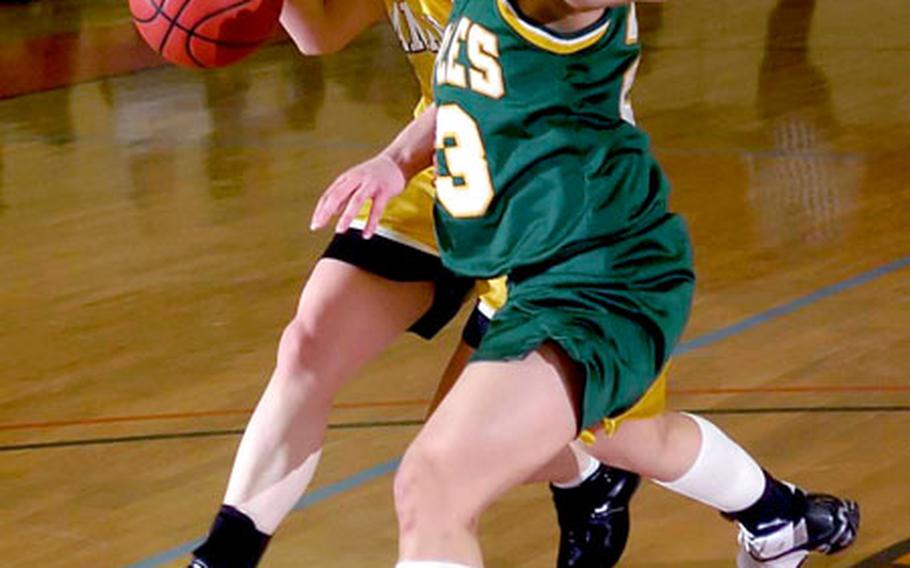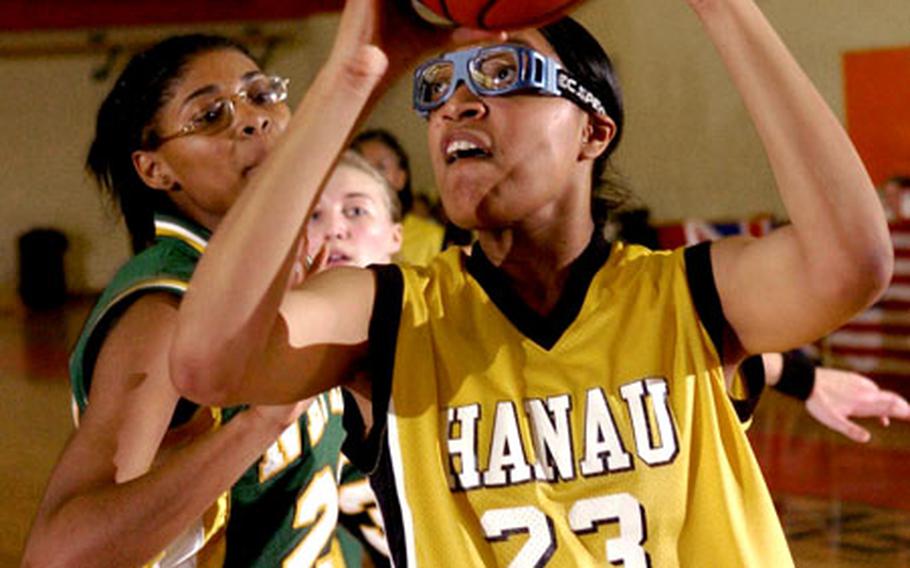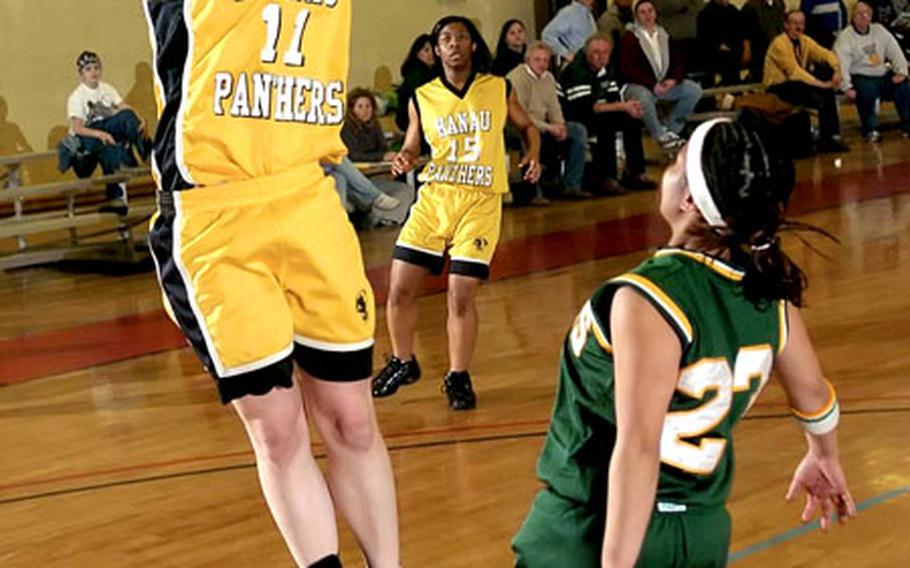 (Click here for tournament scores and summaries)
MANNHEIM, Germany — The third time was the charm for Hanau.
After coming close the last two years, the Hanau Lady Panthers captured the Division II girls basketball title with a thrilling 33-27 victory over Naples. The title came after losses in the final and semifinals the two previous years.
"We've been waiting three years," Hanau coach Michael Lee Hunt said.
For much of the first half, it looked as if the Panthers might get snake-bitten again.
Led by guard Michelle Aguila and forward Renna Damon, Naples jumped to a 6-0 lead. By the end of the first quarter, Naples had staked out a 14-6 advantage and things seemed to be going its way.
The Lady Wildcats' margin grew by a point early in the second quarter before center Katisha Fauntleroy notched a couple of baskets to halt, and then reverse, the flow of the game. Also lending a hand was guard Kyri Bye-Nagel, who ran the offense and would finish the game with three steals.
The first half ended 18-14.
The Panthers seemed to start the second half with more spring in their sneakers. In addition, Naples center Mikal Willmer picked up her third and fourth fouls just two minutes into the second half. Coach Craig Lord was forced to bench Willmer for the rest of the third quarter.
Hanau outscored Naples in the third quarter 9-4 to take a 23-22 lead into the final quarter.
Fauntleroy, who finished with 14 points and nine rebounds, said Willmer's foul trouble was a turning point of the game.
"In the first half we fell behind, but we pulled together," Fauntleroy said.
The teams were tied twice in the final quarter before Hanau slowly pulled ahead in the final minutes. Hanau was aided by Naples' foul troubles and the fact, according to Lord, that the Wildcats simply could not buy a basket.
"We had plenty of opportunities," he said, "but we couldn't put it in."
Willmer thought Naples' problems might also have been caused by a case of nerves. This was the first year Naples played at the Division II level.
"It didn't seem like we were playing at the top of our game," she said.
For Fauntleroy, reaching the pinnacle was an accomplishment to savor. After the near misses, the senior was happy to take home the title.
"We've been after this for three years," she said.
---
---
---
---