Europe Div. I girls: Ramstein edges rival Kaiserslautern for title
---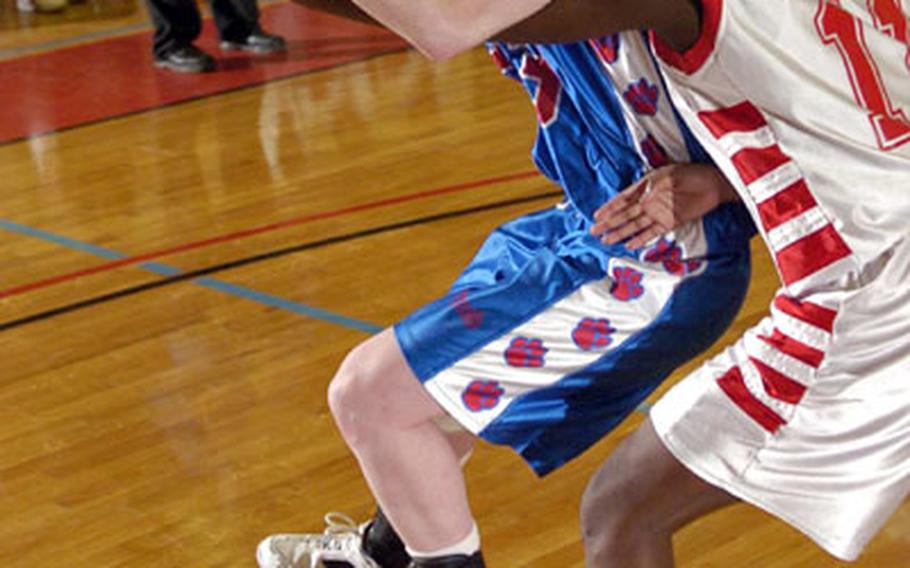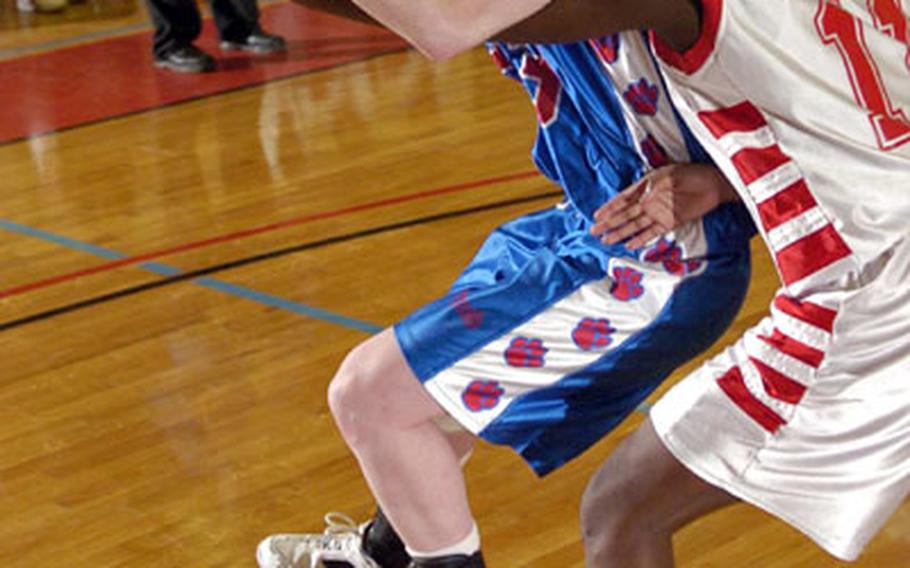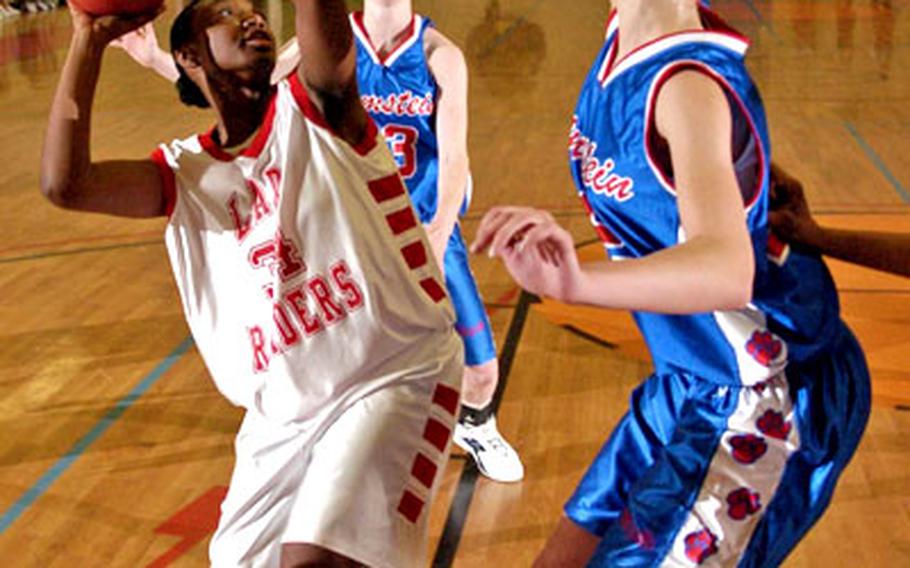 (Click here for tournament scores and summaries)
MANNHEIM, Germany — The electric atmosphere of the girls European Division I championship game Friday night was encapsulated in a single moment, when a mid-range jump shot went up toward the basket.
As soon as the ball entered the air along the right wing, Ramstein coach Cecilia Grosselin grabbed her head in a moment of panic. Then she leaped off the court with both feet, fists in the air, as it banked into the net.
The shot was the second of two key jumpers from Lady Royals freshman Dallas Norman, who came off the bench to help Ramstein win the title with a 41-37 victory in a tough game against cross-town rival Kaiserslautern.
"Things happened at the right time," said Grosselin, whose team won its fourth championship in the past five years.
"This could've gone any way."
That's what happened for most of the game, which both coaches predicted would be a tight, defensive contest.
Kaiserslautern defeated the Lady Royals twice during the regular season and lost to them during the divisional playoffs. The teams have won eight of the last nine Division I titles.
But both teams started the game showing signs of nervousness, running hard at each other in end-to-end drives to little effect. Ramstein's Kaylen Bannister, who finished with 10 points, blocked four shots in the first quarter and added a fifth in the second, while Kaiserslautern repeatedly blocked all Ramstein efforts to work the ball inside.
The heaviest scoring in the early going came from each team's aggressive guard. Kaiserslautern junior Lynndsey Hyter started the action with three flashy drives, before being countered by Ramstein's star guard and coach's daughter, senior Krissy Grosselin, who led the Lady Royals with 18 points.
After the first half ended with Kaiserslautern up 17-15, Ramstein came out gunning in the third quarter, surging to a 25-19 behind the shooting of Norman, who finished with nine points.
In the late third and early fourth quarters, Ramstein relied more and more on the quickness and shooting of Grosselin. And with the Lady Raiders' go-to post player, Bianca Gerena-Perez, hobbled by fouls, Ramstein was able to hold on.
"As a senior, that's how I wanted to go out," Grosselin said.
---
---
---
---