Europe Div. I boys: Mena's heroics help Würzburg usher in new era in D-I
---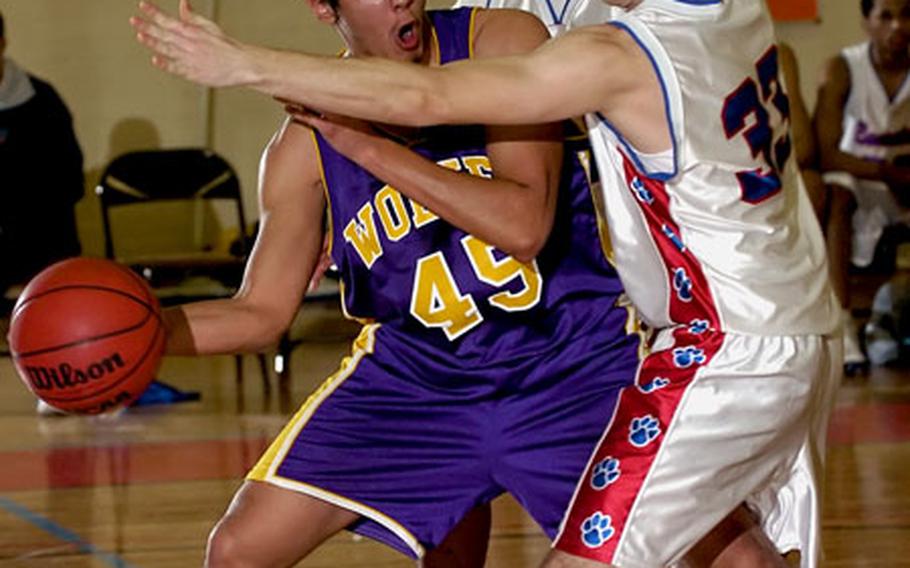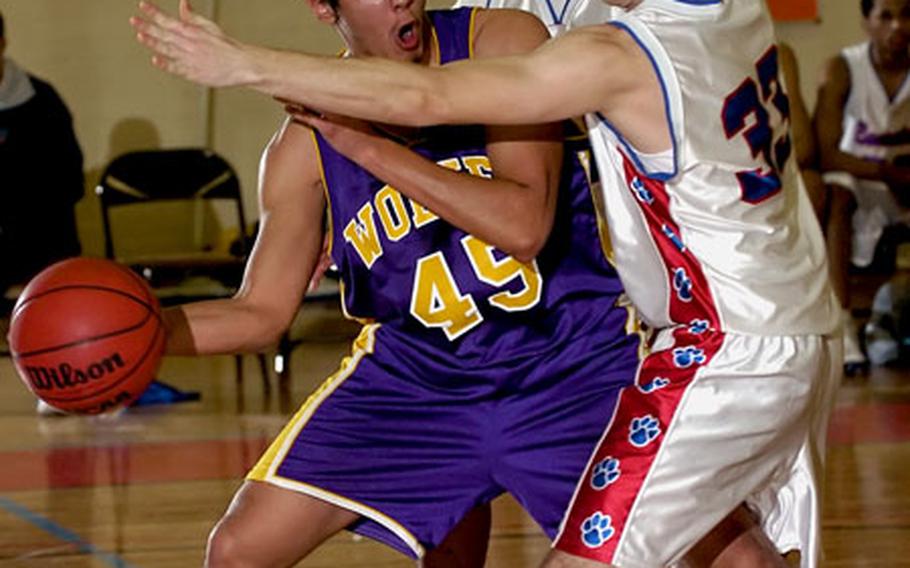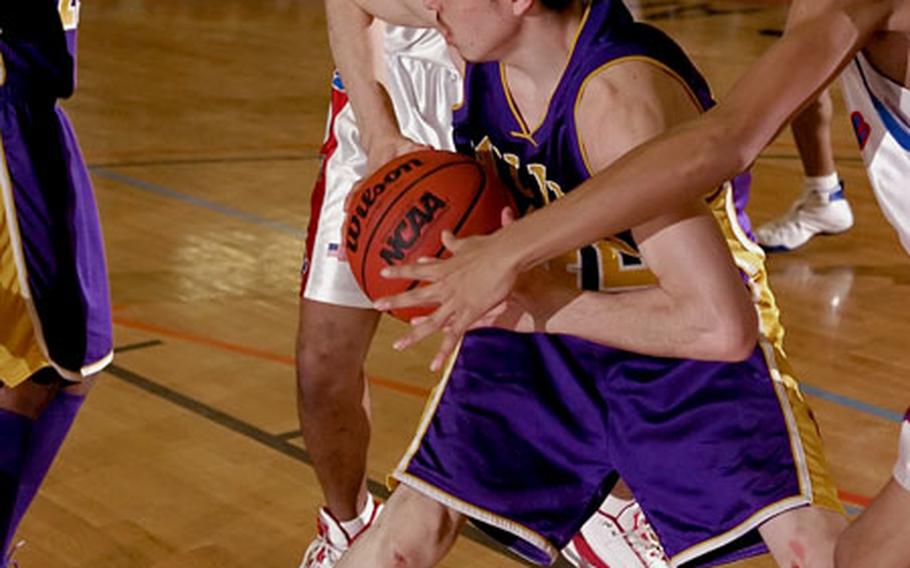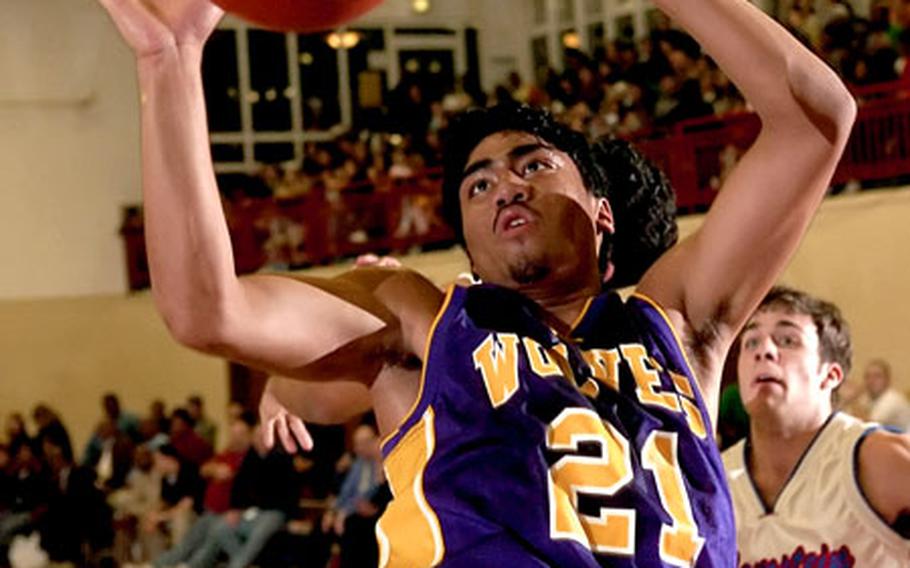 (Click here for tournament scores and summaries)
MANNHEIM, Germany — In the final seconds of a tightly contested championship game, one would think a player is supposed to clear his mind when approaching the foul line.
Not Würzburg's Sal Mena.
"I was thinking about the shot the whole time," Mena, a 60-percent shooter from the line, said of his thoughts as he walked the length of the floor Friday night to take the first shot of a one-and-one. "There was so much pressure."
The senior center swished both shots to hand fifth-seeded Würzburg a 41-40 victory over second-seeded Ramstein in the European Division I boys basketball title game. The victory made the Wolves the first team other than Heidelberg to win the D-I crown in six years.
The decisive shots were the exclamation point to the heroics Mena displayed all night in holding Ramstein's Brennon Relaford to a six points. The decisive foul came as Mena was rebounding a missed free throw by Relaford with 15 seconds left in the game.
"He's been an unsung hero for us the whole season," Würzburg coach Allen Archie said of Mena. "You don't hear about him all the time, but he's always there."
On Friday, he was always close to Relaford. Despite a 3-inch height advantage over Mena, the 6-foot-5 Relaford, who scored 18 points Thursday in a 60-58 overtime victory over Kaiserslautern, was unable to get his trademark putbacks and tip-ins to fall.
Thanks to Mena and every other Wolf within range of Ramstein's big man.
"I was just playing my heart out," Mena said of his effort to play physically and deny Relaford the ball. "My team needed me. I just thank God I have these guys to play for."
The Wolves leaned Mena even more after all-tourney player Soo Soo Taulelei injured his wrist late in the third period and spark plug guard Daniel Henry fouled out with 1:14 left.
According to Archie, Würzburg responded the way it had throughout the tournament.
"Everybody stepped up," he said. "They know they've got to step up when someone goes down."
Ramstein, which got a team-high 13 points from all-tourney guard Allen Weaver, rallied from a pair of seven-point deficits in the fourth quarter to take a 40-39 lead with 1:26 left on Whitney McCloud's three-pointer. But the Royals could get nothing else to drop.
Summed up tourney MVP Justin Gennings, who scored a game-high 14 points, "We came here to play ball."
---
---
---
---