Europe boys basketball: Würzburg's Bryant hits winner against K-town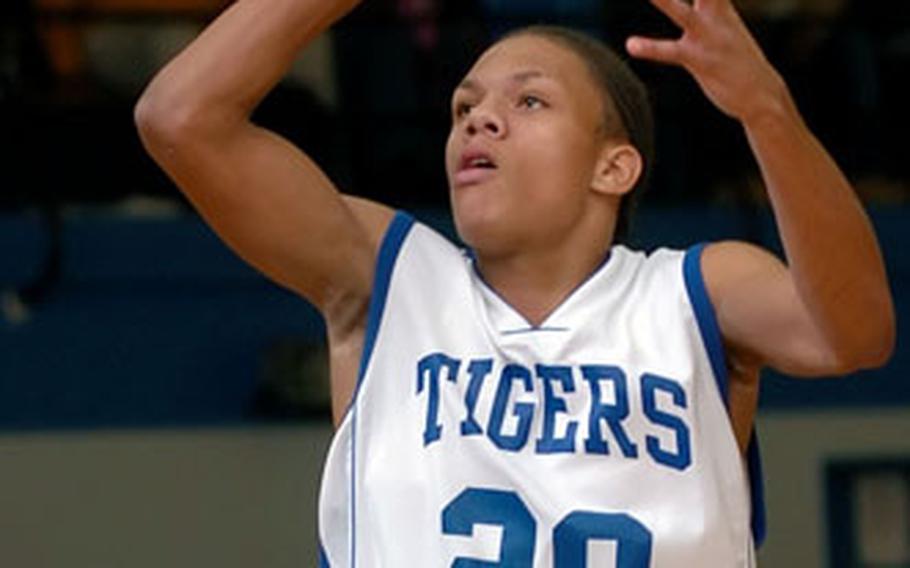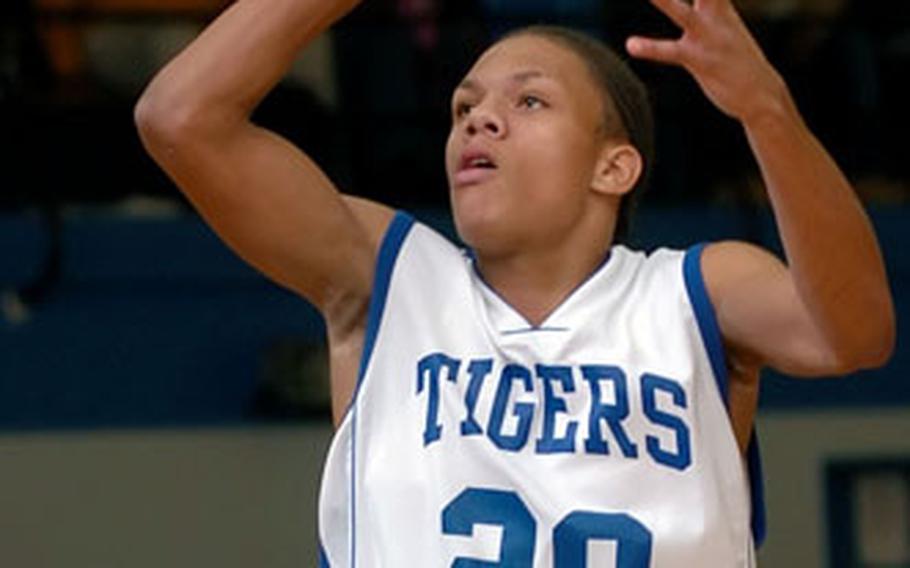 Donald Bryant sank the winning basket at the buzzer Saturday to lift defending European Division I champion Würzburg over Kaisersalutern 31-30.
Würzburg (3-0, 1-0 league) tied Wiesbaden for the Division I lead going into the winter break. The season resumes Jan. 13.
Kaiserslautern trailed 18-12 at halftime, but had cut the deficit to 24-23 going into the final quarter.
In other boys games of note:
Wiesbaden 47-50, ISB 38-39At Wiesbaden, the Warriors defeated International School of Brussels on Friday and Saturday.
Bryce Lee led the way Friday with 17 points, while Jay Parker scored 14, and Shannon McCray had seven steals on Saturday.
Heidelberg 64, BFA 62At Kandern, Kenny Klinner scored 18 points and grabbed 12 rebounds on Saturday, but Division I power Heidelberg (3-0) still had to outscore Black Forest Academy (0-4) of Division II 21-18 over the final eight minutes to escape with the victory.
Martin Elliott added 12 points for the Lions, who trailed 44-43 after three quarters.
Mannheim 51-54, Vilseck 48-42At Vilseck, Mannheim claimed victories Friday and Saturday to run its record to 3-0.
David Scavvone and Matt Brown led the scoring on Friday with 14 points each; Brown topped that with 17 on Saturday.
Giessen 78-66, Menwith Hill 38-41At Menwith Hill, the Giessen Griffins continued their dominance of the Division IV schools they'll face in February's European tournament with victories over the Mustangs on Friday and Saturday.
C.J. Battle burned the Mustangs for 27 points Saturday and 16 Friday to earn scoring honors both days. Battle's older brother Tim scored 14 Friday and 11 Saturday.
Giessen (4-0) was coming off 22- and 13-point home victories last week over Brussels, another Division IV contender.
Baumholder 64-88, Ansbach 50-66At Baumholder, the Bucs (3-1) rebounded from a last-second loss last week at London Central by sweeping Ansbach on Friday and Saturday.
Carl Roberts took scoring honors both days, striking for 15 points Friday and 23 Saturday.
Baumholder coach Spencer Bean was more impressed with the way his players looked for one another. He reported the Bucs recorded 19 assists Friday and 23 on Saturday.
London Central 54-53, Lakenheath 42-50At London Central, Division III power London Central took two from Division I Lakenheath.
All-European David Marbury scored 21 points on Friday and 22 on Saturday. He also averaged 10 rebounds per game. Carl Snapp led Lakenheath's scoring with 16 Friday and 20 Saturday.
Livorno 52, Milan 11At Aviano, the numbers-challenged Livorno Lions, victims of a 40-point courtesy-rule defeat against Aviano, 47-5, on Friday, turned the tables on Milan to claim a 52-11 courtesy victory Saturday.
Paced by 17 points from Eric Soto, 16 from Alessio Biccellatto and 15 from Travis Murphy, Livorno led 14-2 after one period and 36-11 at halftime. A 16-0 run to open the third quarter ended the fray.
---
---
---