Europe Athletes of the Week, September 30, 2010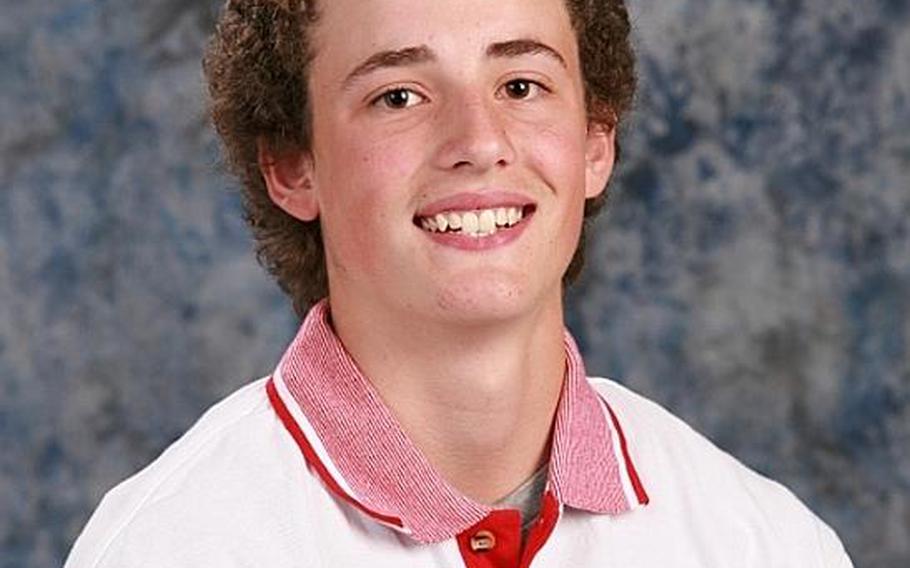 Mackenzie BradleyKaiserslautern golf
Last week - Bradley, a junior who carries a 4 handicap and who finished third in last year's DODDS-Europe golf championships, shot a 4-over 74 last Thursday at Woodlawn golf course in Ramstein to lead the Red Raiders to a victory over defending champion Heidelberg and perennial power Ramstein.
Bradley's 74 converted to 49 Stableford points, the system DODDS uses to score matches. He finished six points, or two pars, ahead of Thursday's runner-up and defending European runner-up Mike Baltich of Heidelberg.
According to Kaiserslautern coach Gerald Oyan, Bradley was 1-under 34 at the turn and put away the match with four back-nine birdies, worth four Stableford points each.
"Coach, on the back I was making putts," Oyan quoted Bradley as saying. "That was the difference."
Bradley's 74 has Oyan and the Red Raiders, who got 41 points Thursday from Stephen Lewis, 39 from Caleb Haynes and 38 from Brennan Dickerson, thinking big.
"K-town has had individual European champions in past years, and we'd love another one," Oyan concluded. "This year we have a shot at the team title, also."
Audrey RasmussenRamstein volleyball
Last week - Rasmussen, a senior setter and outside hitter, amassed 26 kills and 26 assists Saturday as the defending European Division I champion Lady Royals opened their season at Kandern, Germany, with a tight, four-set victory over defending D-II champion Black Forest Academy and a straight-sets conquest of D-I rival Patch.
"She was all over the floor," Ramstein coach Hia Sebastian said Tuesday of Rasmussen's first matches as a varsity player. "She got all the balls."
Rasmussen, a product of the Ramstein JV program run by volunteer Allison Bennett, figured she'd have a chance to employ her skills on the varsity this season when seven seniors graduated last June. The loss of so many cogs from last year's machine and the incorporation of so many new ones, however, caused Bennett no anxiety.
"In the military school system," she said, "there are always going to be a lot of new kids."
Rasmussen expressed no preference for her roles as setter or hitter. "I like them both," she said. "Just as long as I get to play, I'm happy."
Sebastian indicated Rasmussen would get to play significantly this season. "She's one of our real go-to girls," the Ramstein coach said.
---
---
---
---