Far East DI boys soccer
Dragons break through to cap unbeaten season
---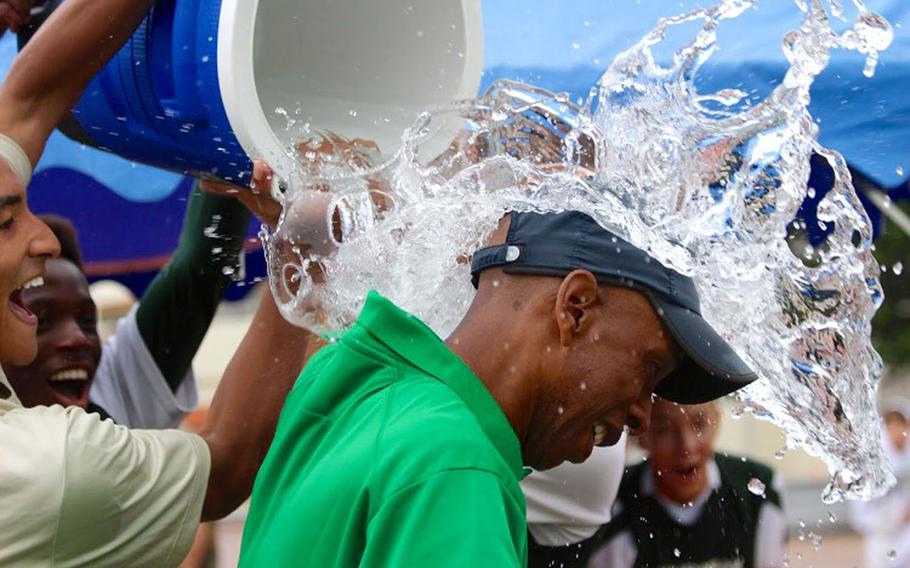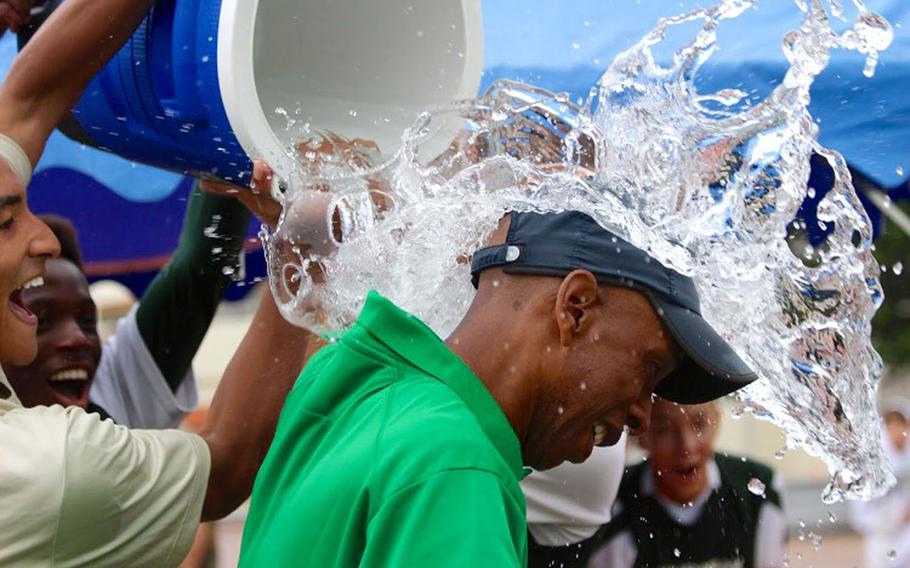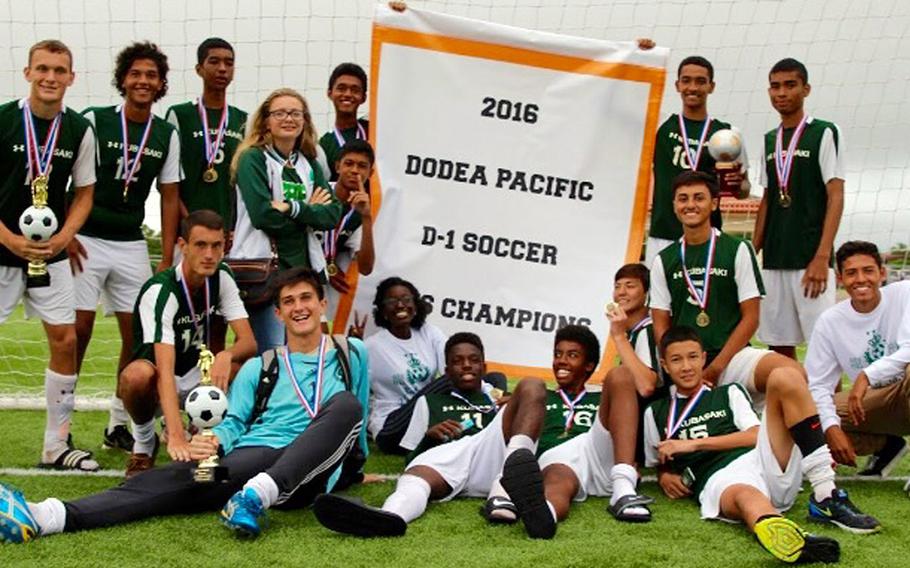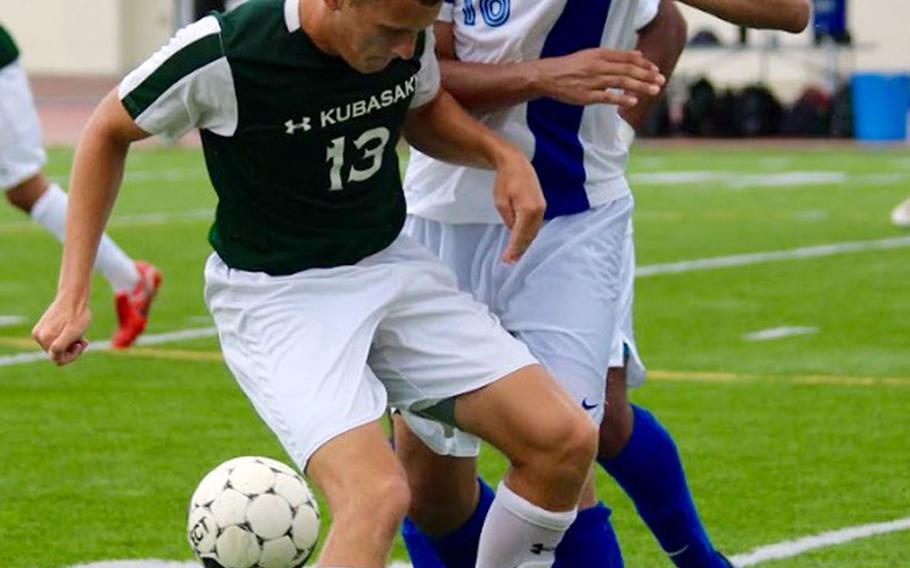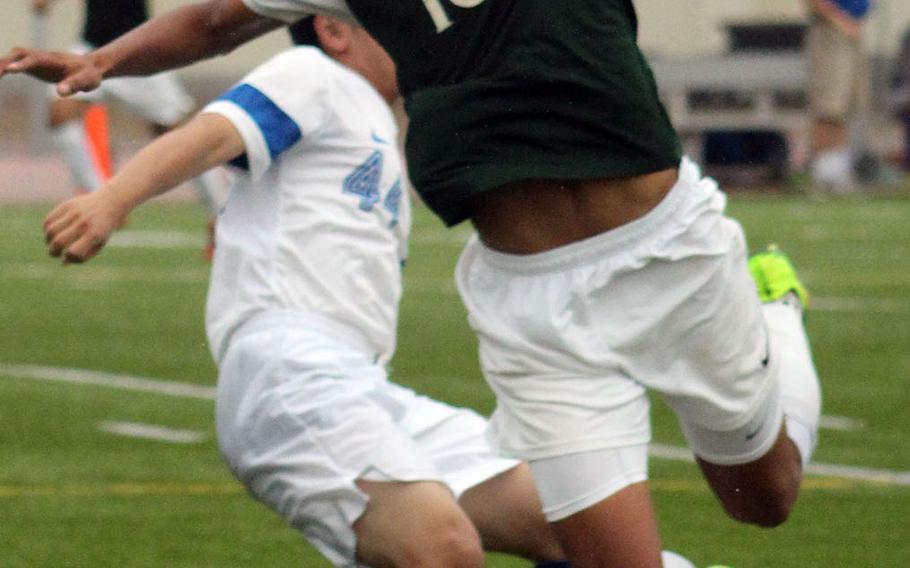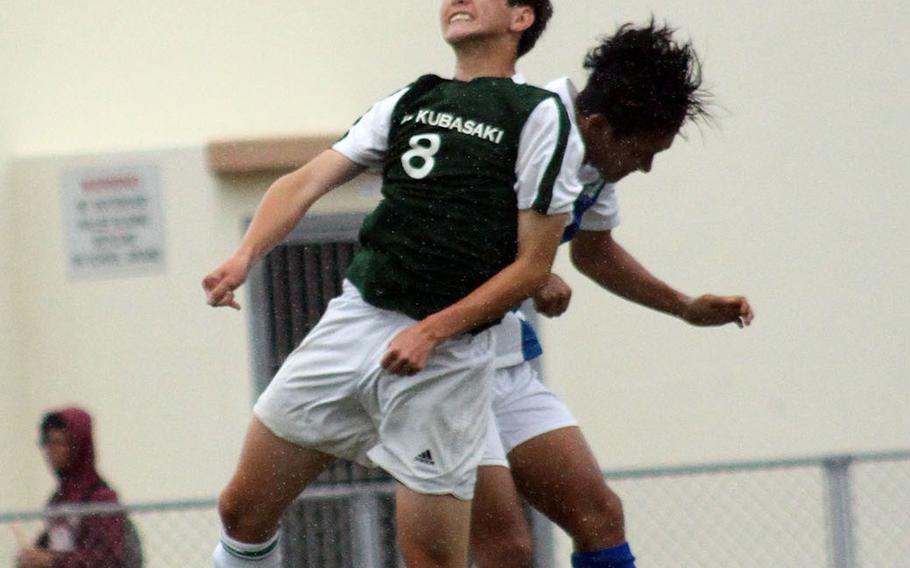 KADENA AIR BASE, Okinawa – Much was said throughout the season of the scoring touch of Kubasaki senior striker Miles Mahlock, who netted 32 goals this spring.
But it was the play of the Dragons defense, particularly two-time Far East Division I Tournament Best Defender Preston Snyder, that finally delivered an unbeaten season Thursday and a long-awaited D-I title after two straight heartbreaking championship losses.
Mahlock scored two first-half goals, assisted by Snyder and his brother Hank, and the Dragons ensured that the third straight trip to the title game was the charm. They shut out Christian Academy Japan 2-0 in a rain-drenched championship at Ryukyu Middle School.
"The defense was outstanding; we played stellar defense the whole tournament," coach Tony Washington said. "I attribute the defensive effort to us bringing home the banner."
It was the Dragons' first championship since winning 1-0 in four overtimes over CAJ in 2008, and Kubasaki's fourth title since 2001.
The Knights were shooting for their fifth D-I title and first since 2012 in their last appearance as a large school; CAJ plans to move to Division II next season.
Of Snyder's play, Washington said: "Preston is an unselfish player. He's smart, he knows what to do with the ball when he defends. He does the little things that need to be done to win. He's fast, quick and intelligent. A brilliant player."
Mahlock transferred from California to Kubasaki in the summer of 2014. In addition to his 32 goals, Mahlock assisted on 11 others, many to fellow senior Imani Washington, who was named All-Tournament for the third straight year.
It's how defenses have to guard Mahlock that makes him such a force, Washington said.
"Any time in every game you have to man mark somebody, that speaks for itself," Washington said. "That tells you what kind of threat he is. It speaks volumes for his playing skills."
The Dragons finished 20-0-2, while the Knights were 11-2-2, suffering their only two losses during the tournament.
"We had a really good season," coach Charles Smoker said. "We finally came together as a team at Far East. Kubasaki just doesn't make many mistakes. We weren't marking well, and they took advantage."
---
---
---
---