EFSL championships
Dominant peformances conclude two-day meet
---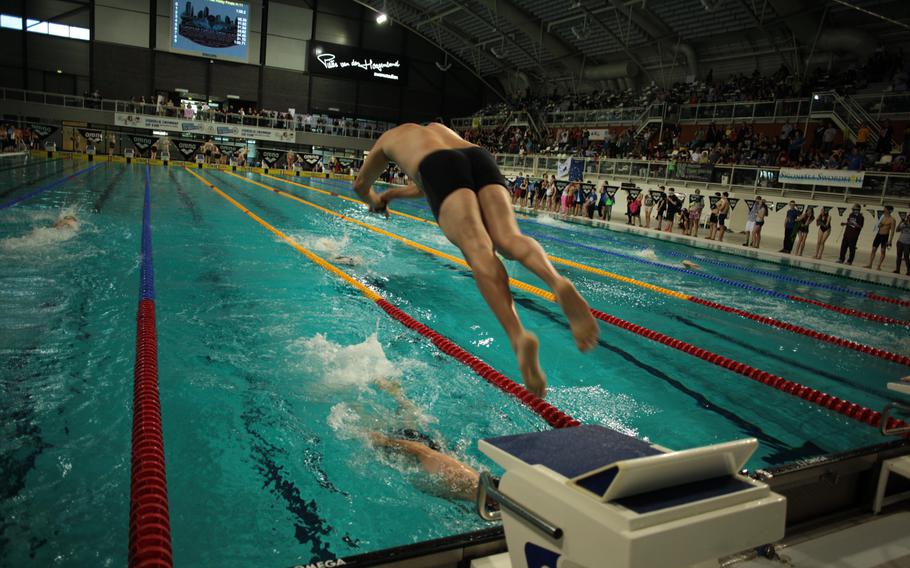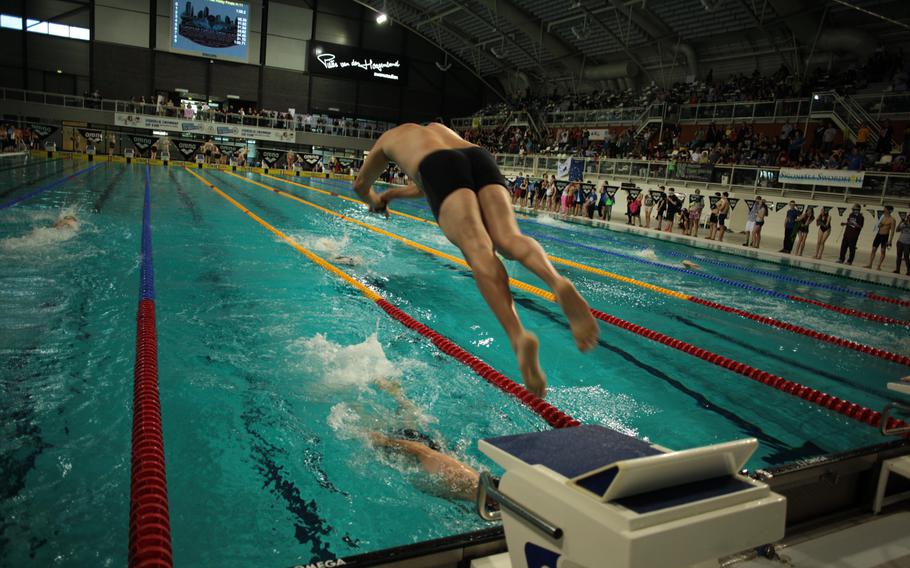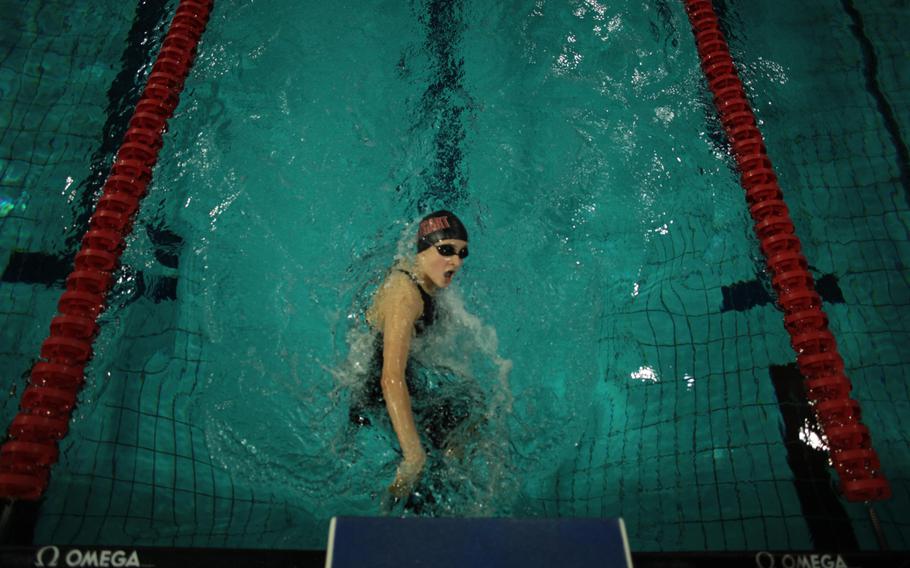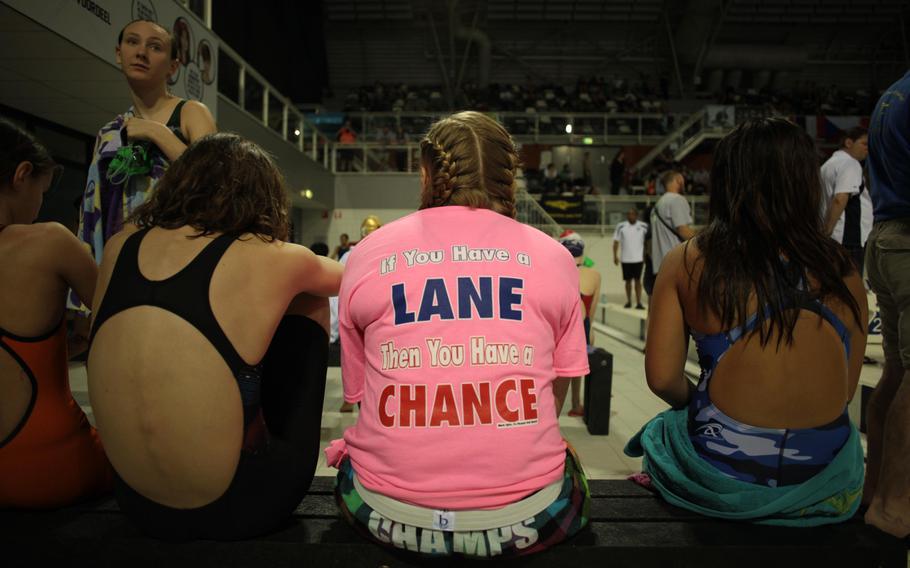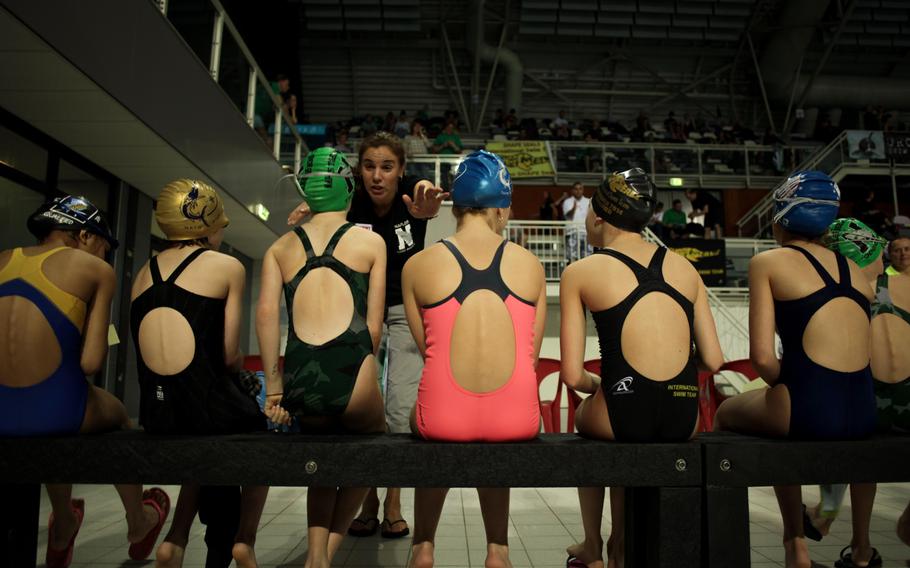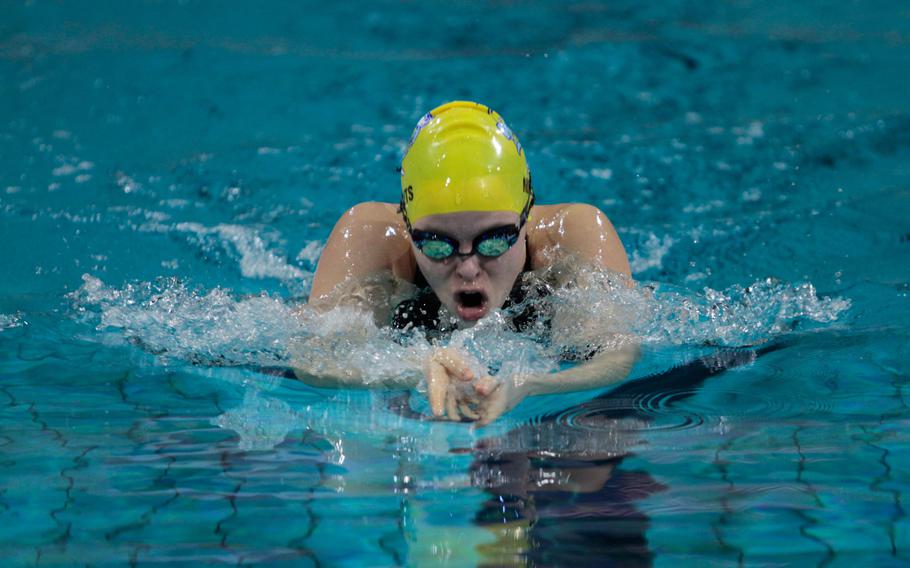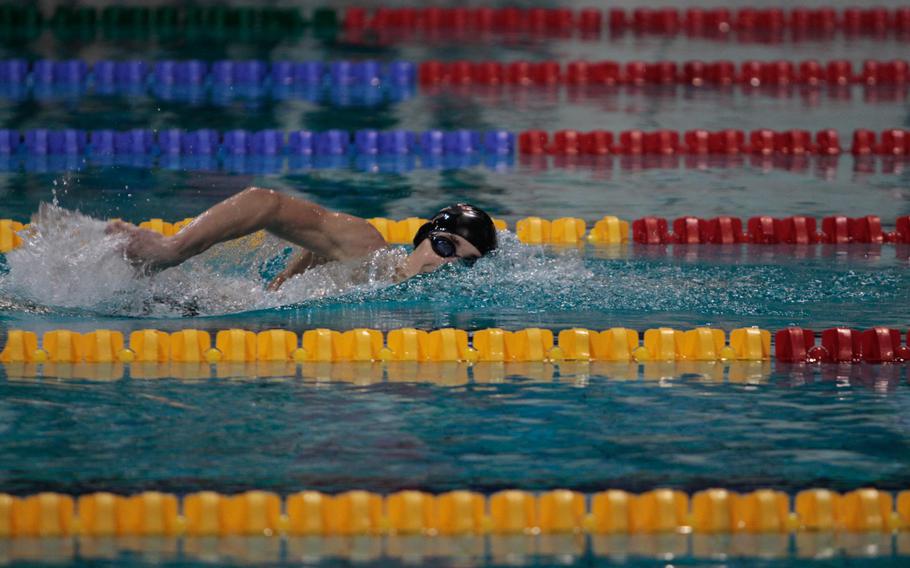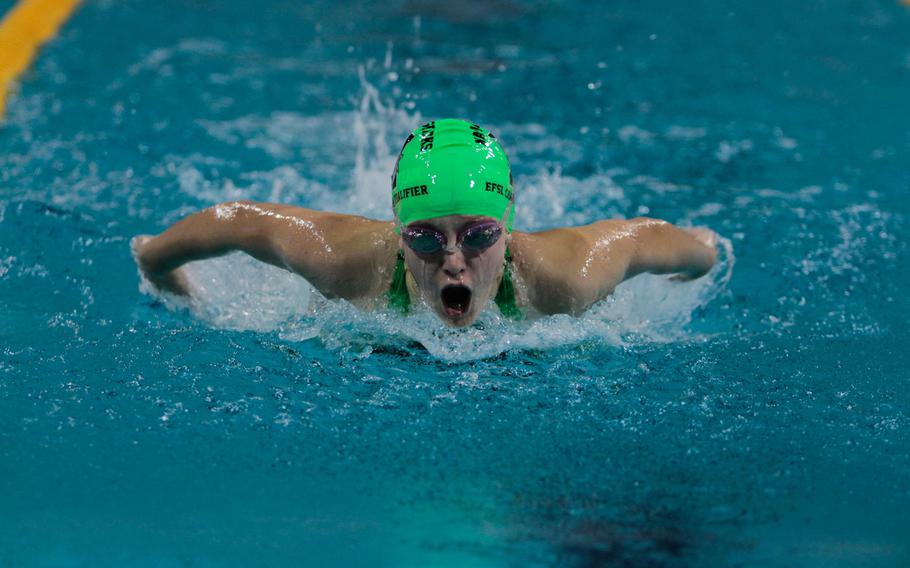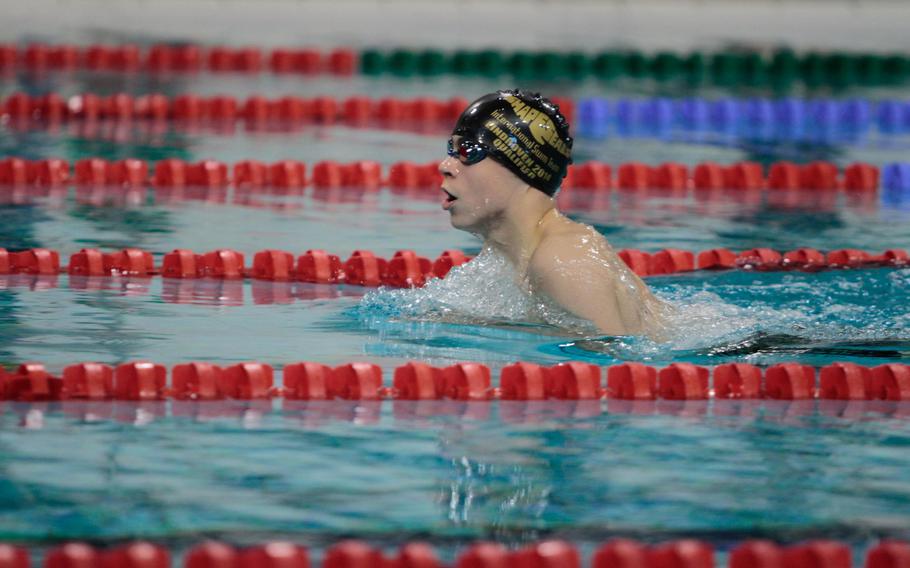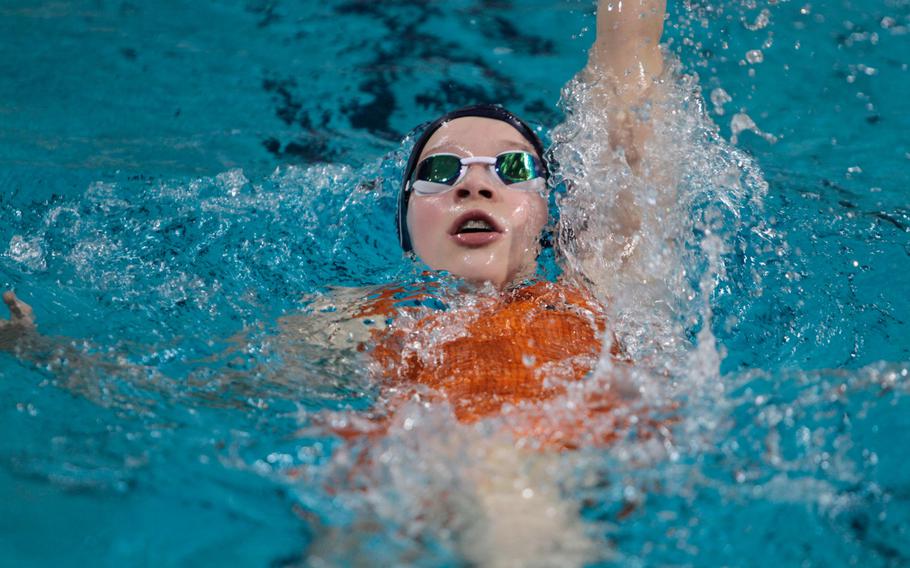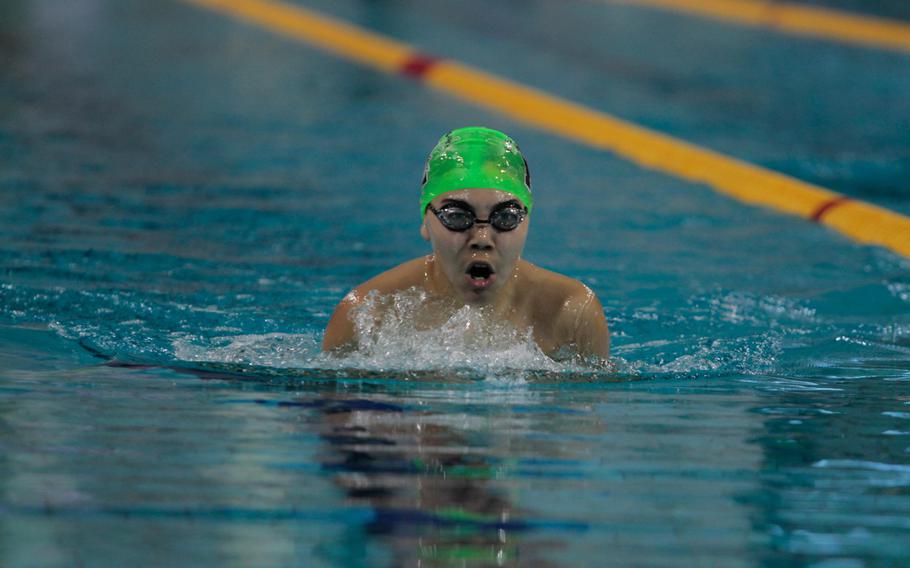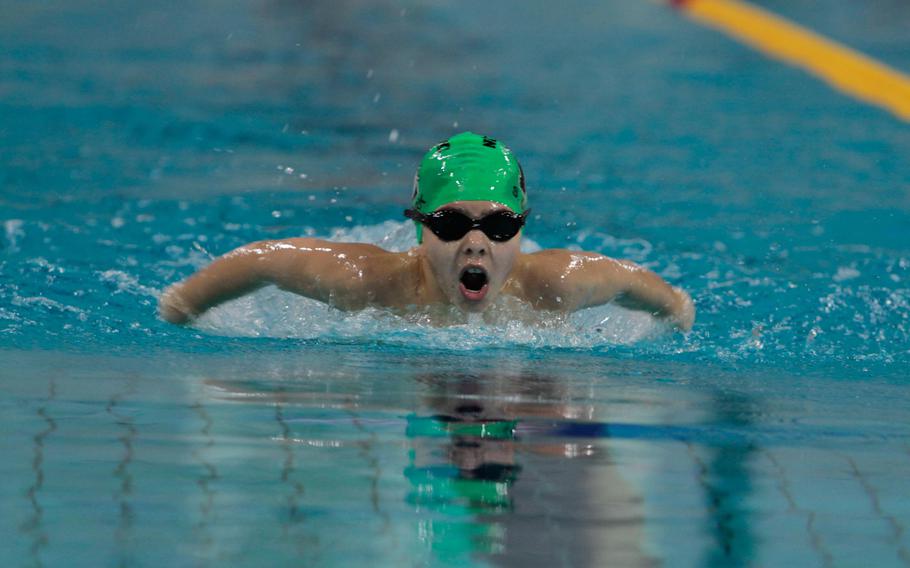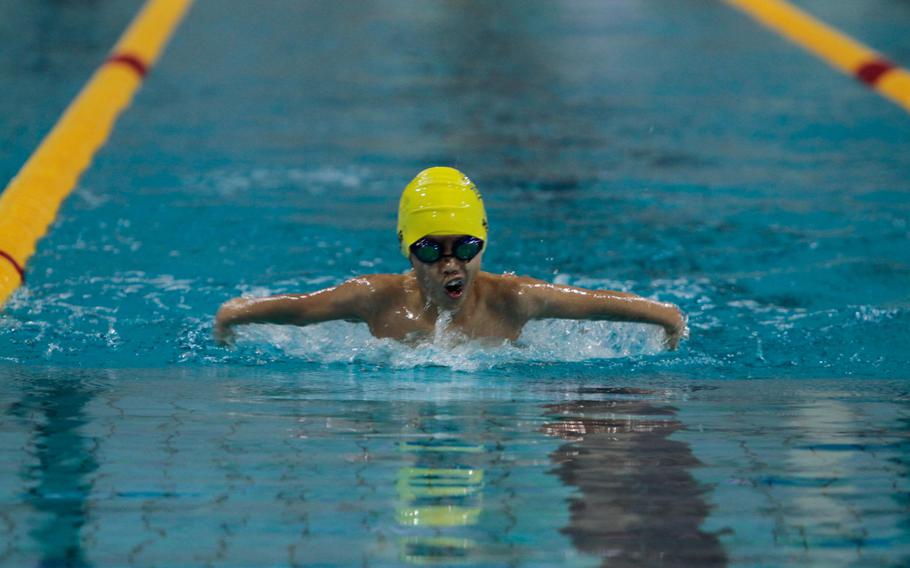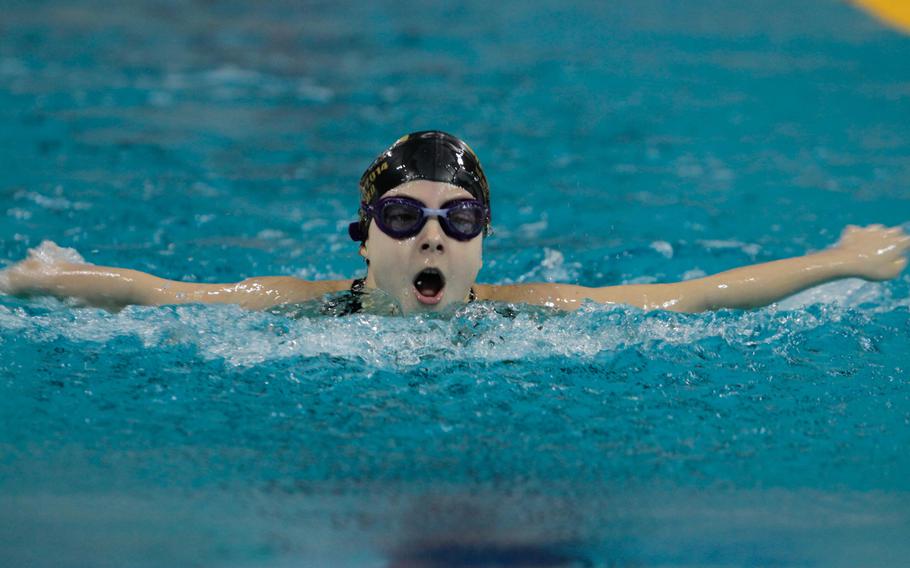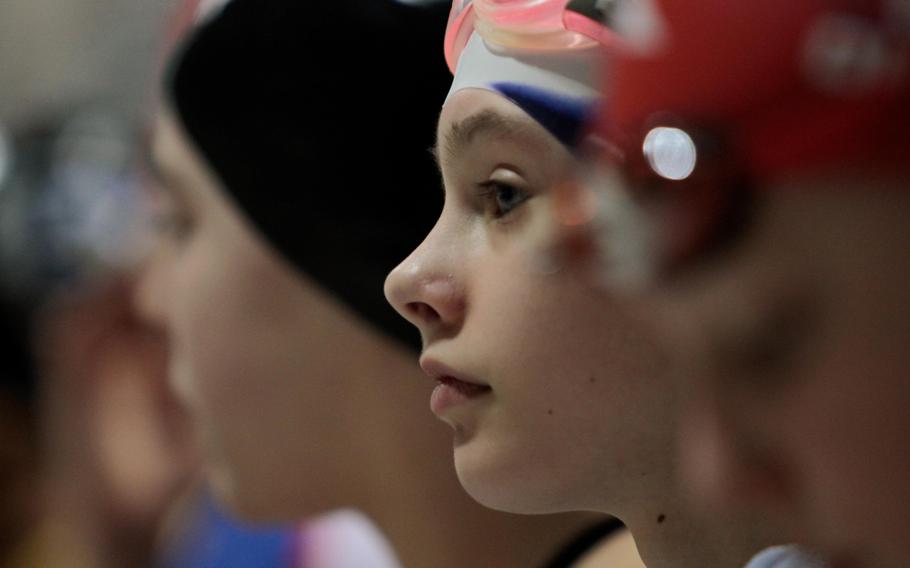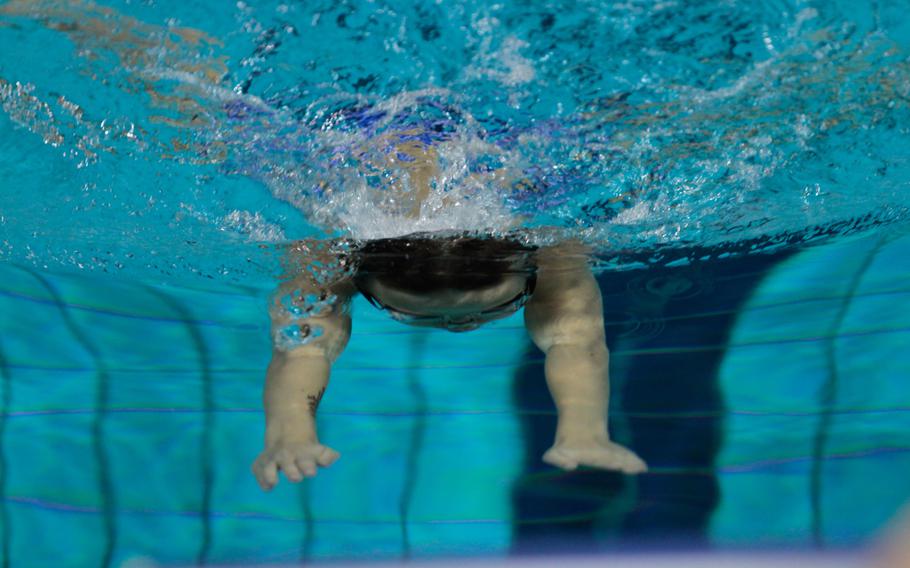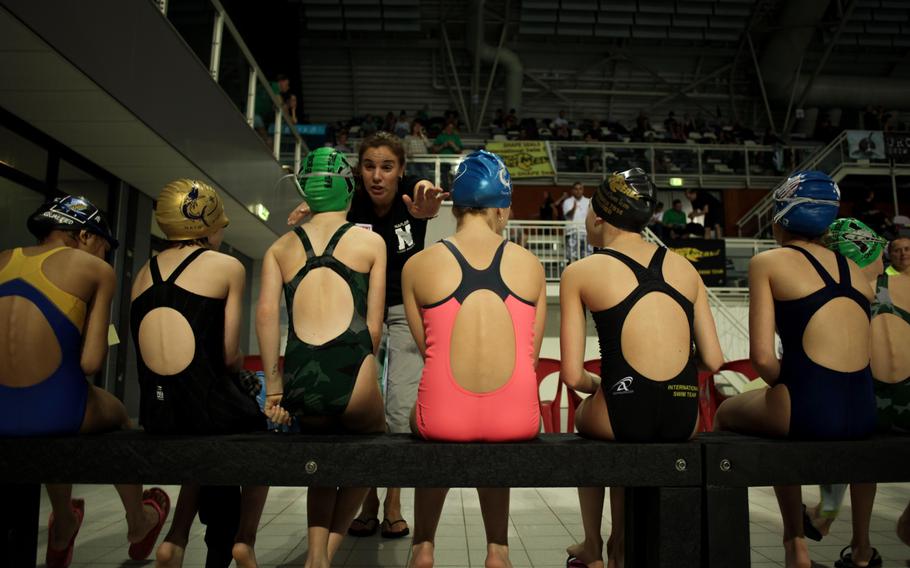 EINDHOVEN, Netherlands — There was still a lot of swimming left, but early into the second day of the European Forces Swim League championships Sunday, a number of top honors were already sealed.
Still, there were some surprises as swimmers who earlier looked unbeatable were stopped short of perfect runs.
Coming off a perfect Saturday, Stuttgart's Lexi Nugent won the first two races in the 11-year-old girls bracket Sunday before coming in third in the 50-meter backstroke.
Wiesbaden's Lexy Meints clinched top swimmer in the girls 17- to-19 age bracket before dropping the 50-meter freestyle and 100-meter backstroke back to back.
At the end, just one swimmer of the 501 in the meet was left unsullied by defeat: SHAPE's Benjamin Balla went eight-for-eight in the 12-year-old boys' division.
"When you're here at champs … you have a good chance of finding someone who is just as fast as you, so you can make each other go faster and get better times," Balla said.
Another 18 records fell Sunday, bringing the total for the meet to 30.
Those who ruled the pool:
Girls 8 and under
Naples' Alex Ruppe and Vicenza's Maddison Davenport split one of the league's most heavily packed age brackets with four wins each, but Davenport edged her rival on points to take top honors.
Boys 8 and under
A loss in the 50-meter breaststroke Saturday was the only thing that kept Sigonella's CJ Davis from a perfect record.
Girls 9
With one win, Lauren Snodgrass of Naples took top girl honors in a bracket that was one of the most competitive of the meet.
Boys 9
Had it not been for a disqualification in his first race, Wiesbaden's Tyler Peng would have swept the bracket.
Girls 10
Emmie Muschek's win in the 100-meter freestyle Sunday for Stuttgart was enough to clinch top girl for her class after her three wins on Saturday.
Boys 10
Sean Quirk of Naples had a perfect day Sunday after dropping the 50-meter breaststroke Saturday to James Eubanks of Geilenkirchen.
Girls 11
Coming in to the EFSL championships, "My goals were just to drop time, really," Stuttgart's Katie Nugent said. She'd locked her grip on the title of top girl in the division before taking second in the 50-meter backstroke, then bounced back to win the 100-meter freestyle.
Boys 11
After ruling the pool with four wins and three records on the first day of the champs, NATO Marlins' Sebastian Lunak didn't compete Sunday. Naples' Kendall Ewing took advantage, snapping up wins in the rest of the races and top boy honors for the class.
Girls 12
After going two-for-four Saturday, Lili Seubert of the Berlin Bear-A-Cudas cemented top girl Sunday with wins in the 200-meter individual medley and the 100-meter freestyle.
Boys 12
Balla was easily the most dominant performer of the entire EFSL championships, the only one to have a perfect score of 160 out of a field of 501 swimmers.
Girls 13-14
Naples' Kyla Hallam cinched up top girl honors Sunday with wins in the 200-meter individual medley and 50-meter freestyle after winning three of her four races Saturday.
Boys 13-14
Lakenheath's Dominic Scifo won six of his eight races on his way to winning the crown for his division.
Girls 15-16
Throughout the two-day championships, Lakenheath's Alaina Scifo was so much faster than her competition that it seemed at times as if she was swimming in a different kind of water – that is, until she lost the 50-meter freestyle to Lizzie Hodges on Sunday. Scifo roared back in her last two races and achieved one of her goals by winning top girl.
Boys 15-16
Sigonella's Brian Burke stumbled in his third race of the tournament, taking second to Andrew Sterns in the 100-meter breaststroke. Burke dominated his bracket otherwise, putting up 157 out of a possible 160 points to take top honors for his class.
Girls 17-19
"I'm a senior, and I just really wanted to enjoy it this year," Wiesbaden senior Lexy Meints said. If that meant coming in something other than first, she was happy with that. That only happened twice, though, as Meints went six for eight and was comfortably perched atop her division.
Boys 17-19
Kaiserslautern's Everett Plocek and Enrico Varano of Brussels each won four races in the division. The difference that led to Varano's clinching the class may have been the fact that he competed in all eight individual events in his class, while Plocek raced in just four.millhamm@stripes.com
---
---
---
---