Far East tennis
DODEA schools look to break private school stranglehold
---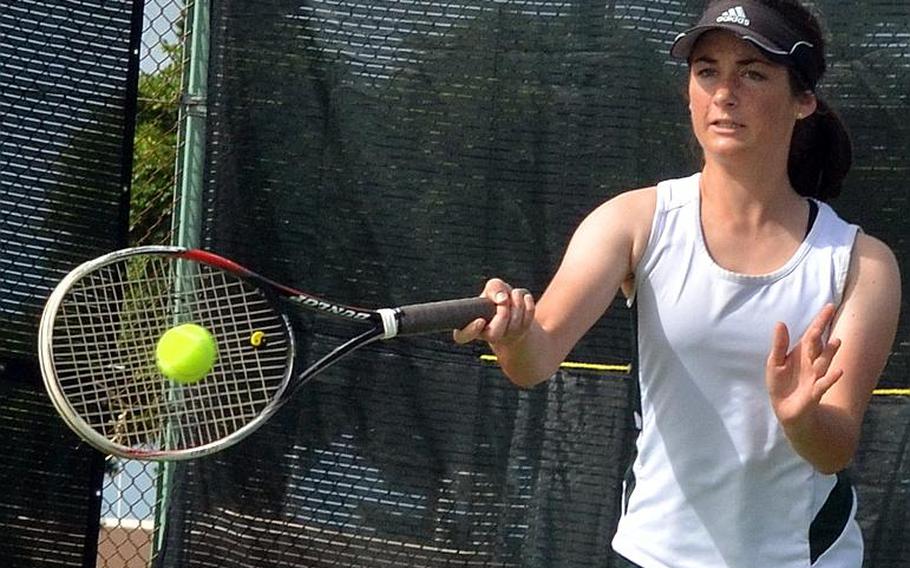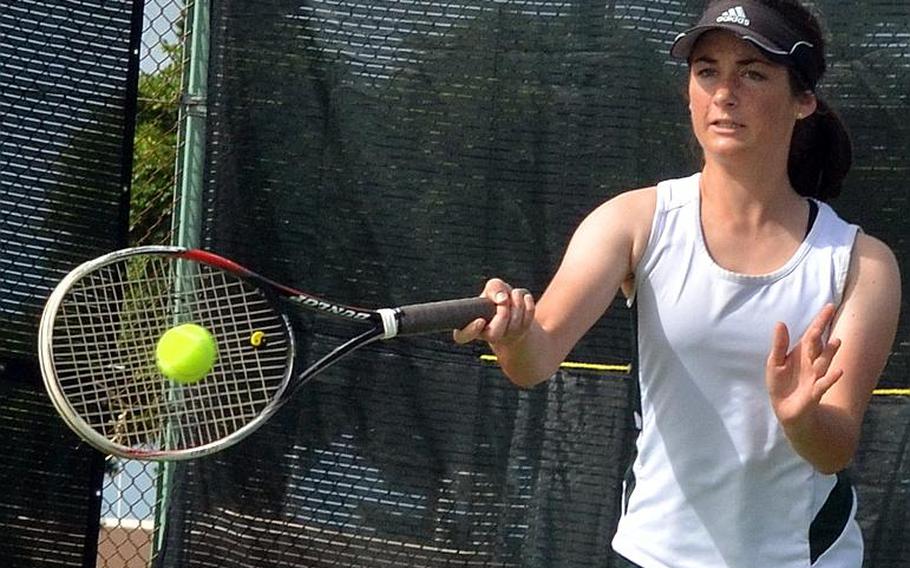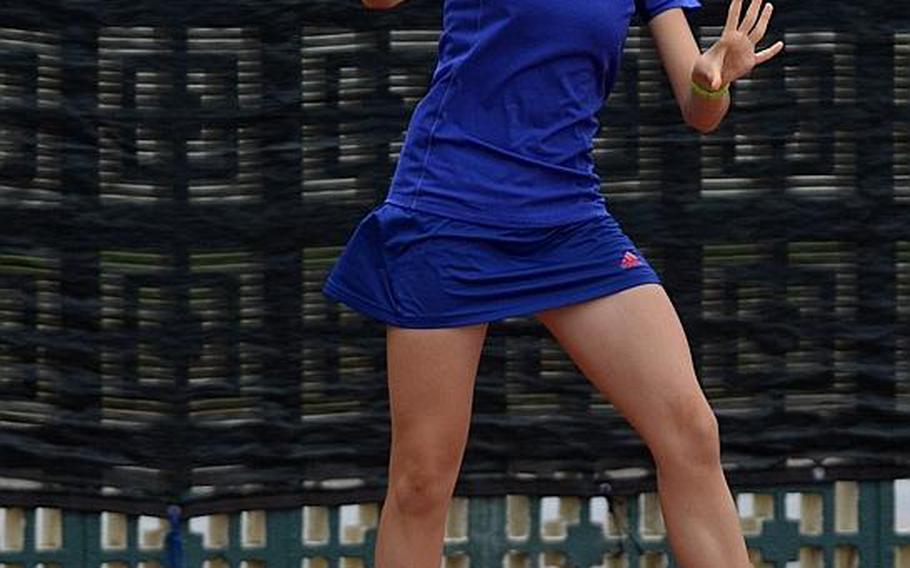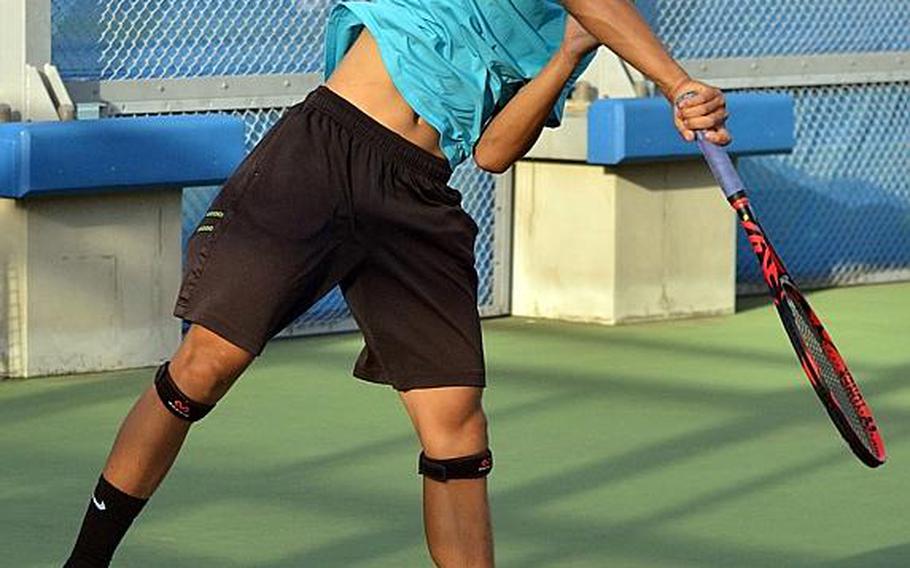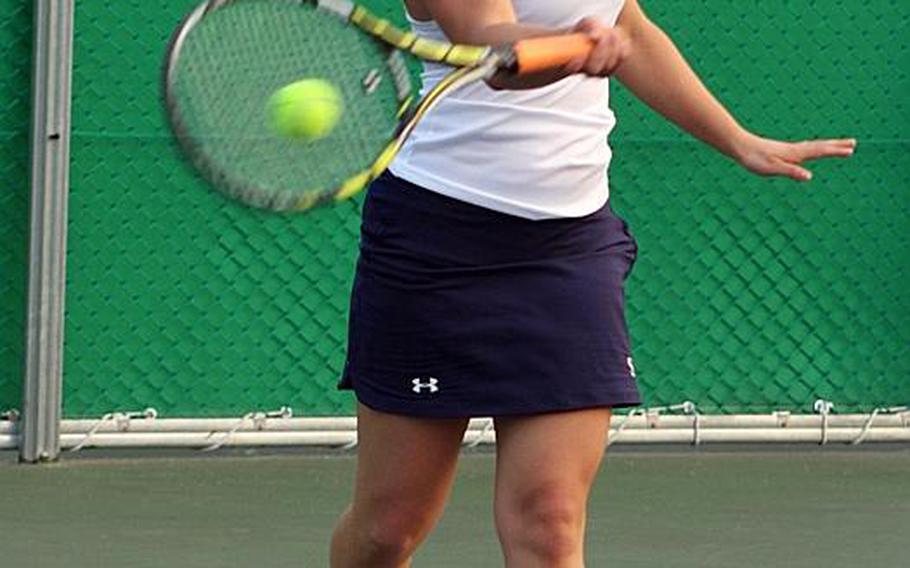 Since returning to competition in the Far East tennis tournament in 2010, international-school players have laid claim to all but a handful of individual and doubles titles.
And they're slotted to do the same in this year's tournament, which begins Monday at the fully refurbished courts of the Risner Tennis Center on Kadena Air Base, Okinawa.
Where the drama and intrigue come in for DODEA players and teams could come where the team banners are concerned, particularly in Division II, where a number of DODEA players who earned district and league titles abound.
"It's pretty wide open," said Matthew C. Perry coach Mark Lange of the chase for D-II team title space.
E.J. King won the boys and Yokota the girls and overall D-II banners last year. And while St. Mary's and American School In Japan took the boys and girls Division I banners, Seoul American placed third in each and took home overall D-I runner-up honors behind ASIJ.
Of the 16 teams entered in the tournament, 12 are DODEA-Pacific. Players must each play doubles and have a choice between playing singles and mixed doubles as a second event.
While the DODEA small-school players might not win individual titles, it's advancing through the middle rounds and then grabbing points in consolation rounds that lead to D-II championships.
Seniors Akira Goodman of E.J. King and Yokota's Kaia Austin, the DODEA-Japan boys singles and doubles champion, could help lead the charge for the Cobras and Panthers.
"Akira is darned good," Lange said. "Any kind of game, any kind of ball hit back to him, he will outlast you. Kaia is fantastic. She'll be tough to beat."
"We've prepared and worked hard for this," King coach McKinzy Best said. "We'll represent the black and red well going into this tournament."
Two girls players from Humphreys could qualify as sleepers. Emily Yang and Yeorae Kim helped the Blackhawks finish third in the Korea Red regular season.
Then Yang upset Jade Hughes of Gyeonggi Suwon in the Korea Red No. 1 singles and Humphreys won the team title in the Korea Red postseason tournament. Angela Kim and Josephine Goering of Humphreys won the girls No. 2 doubles.
"Emily's and Yeorae's forehand and backhand are really strong," said junior Ryo Elliot, a former Humphreys teammate now playing for Kubasaki. Yang, in particular, keeps a "steady and calm" demeanor on the court, Elliot said.
Others coming from Korea who might surprise are James Sturn and Ben Session of Daegu, who won the Korea Red No. 1 doubles.
Yongsan moves up from D-II to D-I this year. It finished second in girls and third in boys in Korea Blue and features seniors Yejoo Kang and Tehun Kim.
Seoul American lost the core of its team from the last two years, including former singles finalist Grace Cho. Senior Colby Mortensen stepped up and was named All-Conference for the fourth-place Falcons. Okinawa's district tournaments saw Adelle Ashby break a 14-year Kadena stranglehold on the singles title as she beat McKenna Murphy in the finals on Oct. 24. Shaun Freeman of Kadena repeated as boys champion.
They all must overcome a star-studded field of international school players, seeded 1-2-3-4 in the singles brackets, including last year's girls singles runner-up Matilde Piras of Seisen.
The boys top four seeds are: St. Mary's Raymond Maejima, ASIJ's Noah Inahara, St. Mary's Kai Strawn and ASIJ's Leon Hoy. Piras tops the girls seeds, followed by former doubles champion Nana Yoshimura of ASIJ, Seisen's Sarah Omachi and ASIJ's Marei Karasawa.
Even there, there's some intrigue. Maejima was the Kanto regular-season champion, but Inahara beat him in straight sets in last week's Kanto finals. So, too, did Piras fall in the Kanto finals, in three sets to her teammate Omachi.
"Both of them are great competitors and I really want to see the final between them," said Phoenix coach Geoffrey Perez, describing Piras as a smooth shotmaker while Omachi uses top spin and a powerful forehand.
Maejima beat Inahara in three sets during the season, but the latter came on to win 6-3, 6-2 in the Kanto finals. The first match was played on hardcourt, the second on the Omni courts at Shirako Tennis Center.
The Omni court "made the points last even longer and made things even more difficult," Inahara said of the rematch with Maejima.
It may likely come down to those three schools for Division I team honors. Mortensen said she feels Seoul American could probably top out at third, provided she and junior Josh Gagnet could finish somewhere in the top four.
"It's possible, but with the competition from ASIJ and St. Mary's, I can't say for sure," Mortensen said. "Hopefully, though."
Twitter: @ornauer_stripes
---
---
---
---