Far East Tennis - Day 1
DODEA players on the verge of spots in finals
by
Dave Ornauer
November 6, 2019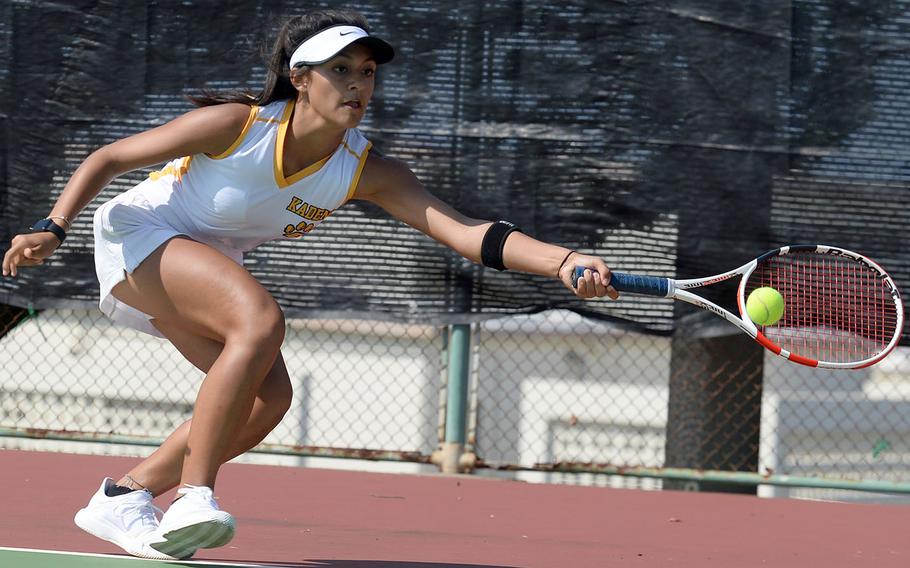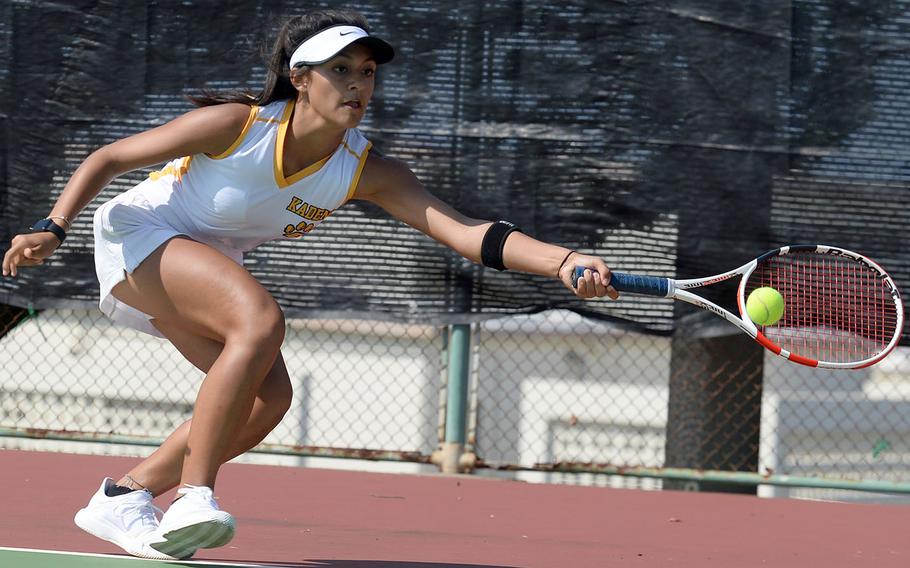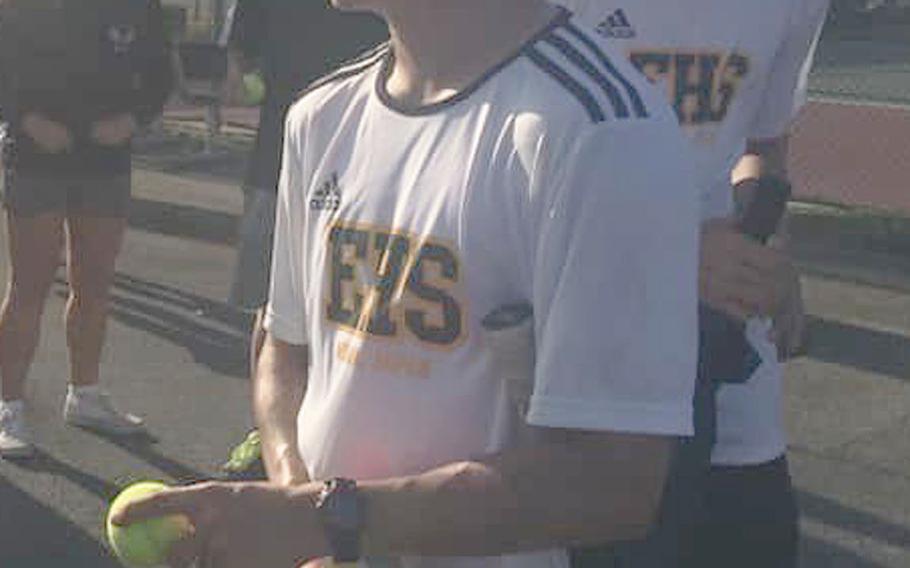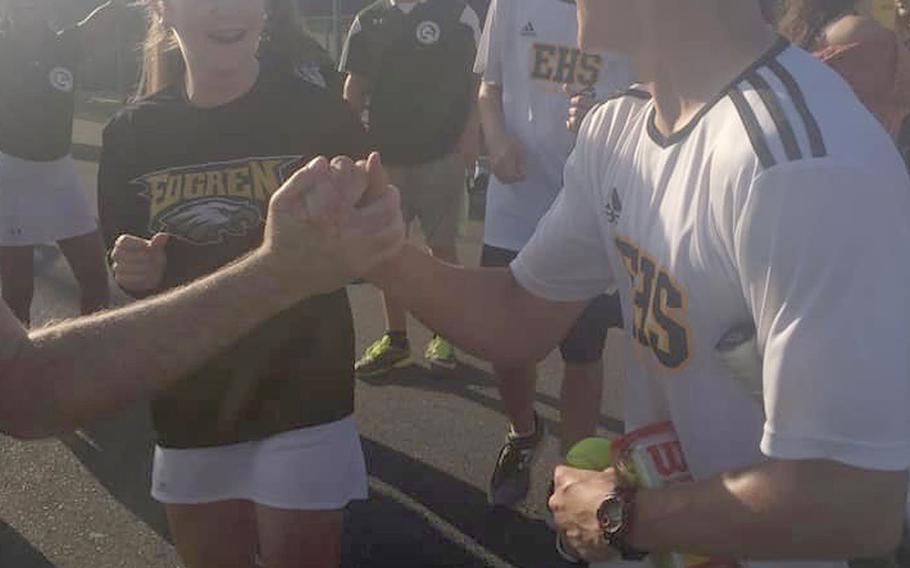 KADENA AIR BASE, Okinawa – One DODEA-Pacific boys player will for sure reach Saturday's singles finals of the Far East high school tennis tournament. And it's possible two could reach the girls final.
Robert D. Edgren's Ryken Calleros, a junior and the No. 8 boys singles seed, ran the table Wednesday in three matches, stunning No. 1 seed Yuki Toyokawa of St. Mary's 8-5 in the quarterfinals.
He'll face No. 4 seed Daniel Posthumus of Nile C. Kinnick in Friday's semifinals.
"Crazy!" Eagles coach Jennifer Green said after Calleros' upset.
Calleros said he was "super nervous" entering the match, but said he kept telling himself to "fight for every point, no matter what."
It's the first time an Edgren player has reached the Far East boys semifinals.
As the match progressed and word spread of the potential upset, players and coaches from other teams stopped to watch. "He took the lead and never relinquished it, just kept fighting," Kinnick coach Nico Hindie said. "It was an amazing match."
"Even if I was trailing love-40, I told myself to keep my head up, just play for every point, never get angry," Calleros said. "It was a great match. I really enjoyed playing him."
Posthumus, a senior and the DODEA-Japan tournament runner-up, punched his Far East semifinal ticket by beating David Lee of Yongsan 8-1.
From the time he was a freshman, Posthumus said, "I never thought I'd be in this position. I'm going to take this one match at a time and see how it works."
Posthumus is trying to become the first Kinnick player to win a boys singles title since Garren Dial in 2008.
Since 2010, when Far East was reopened to international school players after six years of limiting competition, the singles brackets have been dominated by non-DODEA players.
The last DODEA-Pacific boys player to reach the final was in 2010, when Kadena's Arlo Taylor lost in three sets to Kent Shikama of St. Mary's. Grace Cho of Seoul American was the last DODEA player of either gender to reach a singles final, in 2014.
Unseeded Ally Johnson, a Kadena sophomore and the two-time Okinawa district champion, earned a semifinal berth by downing Kinnick's Aleigh Lamis 8-2. Humphreys senior and No. 4 seed Melissa Pritchett won her quarterfinal match 9-7 over Kadena's Lisa Dombrowski, the No. 5 seed.
Johnson faces Seisen's Debanghi Mohanta and Pritchett takes on defending champion Sarah Omachi of Seisen in Friday's semis.
ornauer.dave@stripes.com Twitter: @daveornauer