DODEA Europe coaches and players will miss competition this spring
---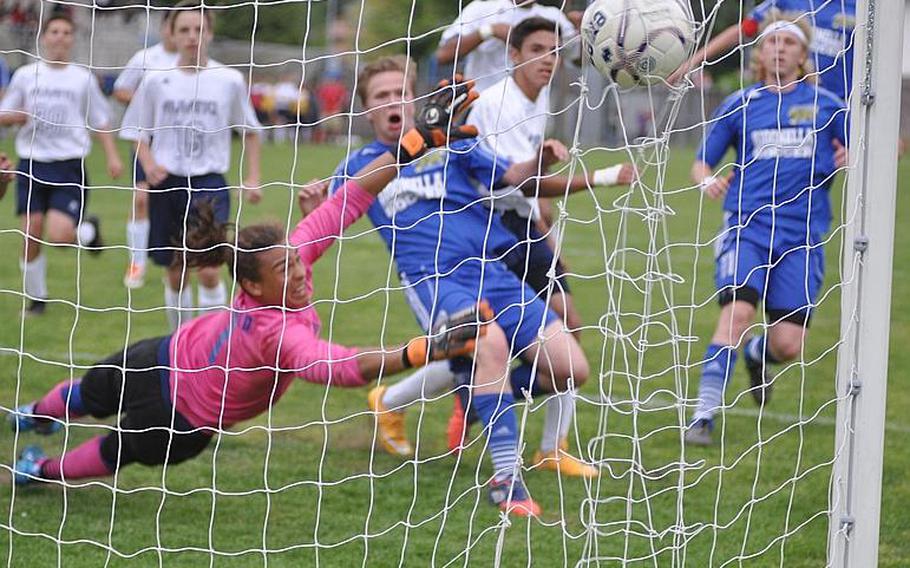 Read more coronavirus coverage from Stars and Stripes.
DODEA Europe coaches and athletic directors are reacting with universal disappointment as they grapple with the reality of a spring without sports.
The possibility of DODEA Europe canceling its entire slate of spring athletics — soccer, baseball, softball, and track and field — had been growing as the coronavirus spreads across Europe and forced an unprecedented response from local and national governments. On Wednesday, a series of incremental cuts to each sport's schedule was replaced by a full-stop announcement from DODEA Europe athletic director Kathlene Clemmons that the entire spring season would be canceled before it could begin.
At the school level, thoughts turned quickly to the players, particularly those senior student-athletes who have suddenly played their last game in a DODEA Europe uniform.
"My heart goes out to them and their families," Bahrain athletic director Brant Tryon said. "They are most definitely devastated by the news and are trying to find ways to deal with the decision."
Wednesday's announcement was far from a surprise for anyone following the spread of the coronavirus and its long-term disruption of seemingly every form of conventional public life. But the official announcement still had a profound impact.
"The news was obviously not shocking, but it is heartbreaking nonetheless," Kaiserslautern baseball coach Justin Bates said. "All of the seniors' hard work was supposed to culminate now, at the pinnacle of their school-age careers. There is nothing we can say or do to give them their senior year back."
Stuttgart softball coach Brandy Mosby said she was moved to tears by the official announcement despite being well aware that it was all but inevitable.
"My heart aches for the athletes, coaches, parents and fans everywhere," Mosby said. "My deepest sympathies are for the high school seniors who were ready to rock their final season."
While crestfallen by the news, coaches and athletic directors reached for comment Thursday agreed with a DODEA Europe decision that falls in line with measures taken worldwide by sports leagues at every competitive level.
Ramstein boys soccer coach Dominik Ludes called the cancelation the "right decision under the current circumstances" even as he lamented the lost opportunities for the seniors on his side.
"As hard as this will be for those athletes, I think we also have to keep things in perspective," Ludes said.
But accepting that rationale intellectually is easier than accepting it emotionally.
"We are fully aware that it was not an easy decision for those that made it and we understand why the decision was made," Naples athletic director and softball coach Amy Driscoll said. "But it still stings."
Ultimately, sports may still be a source of solace for student-athletes even in the open-ended absence of any games to participate in or even watch on TV. After all, sports are meant to foster perseverance and determination in the face of adversity and those capacities are being tested this spring in a real-world way.
"I'm heartbroken for the kids," Driscoll said. "But they are resilient and they will overcome."
broome.gregory@stripes.com Twitter: @broomestripes
---
---
---
---