DODEA-Europe athletes will join teams at colleges around the States in the fall
by
Gregory Broome
May 27, 2020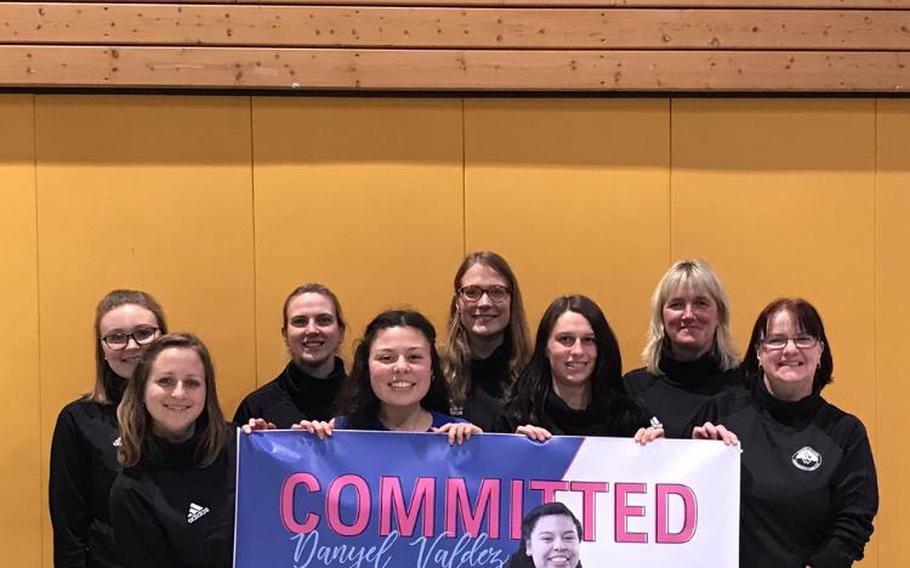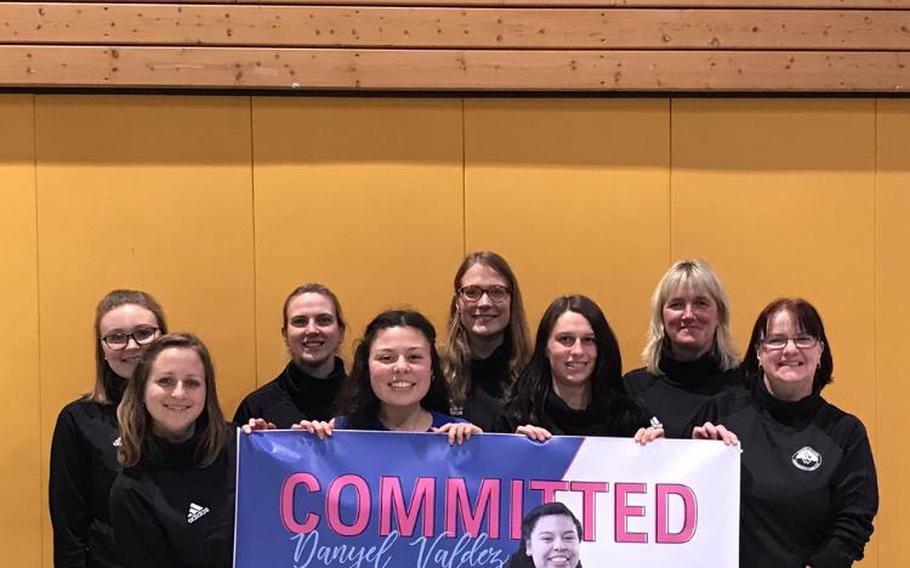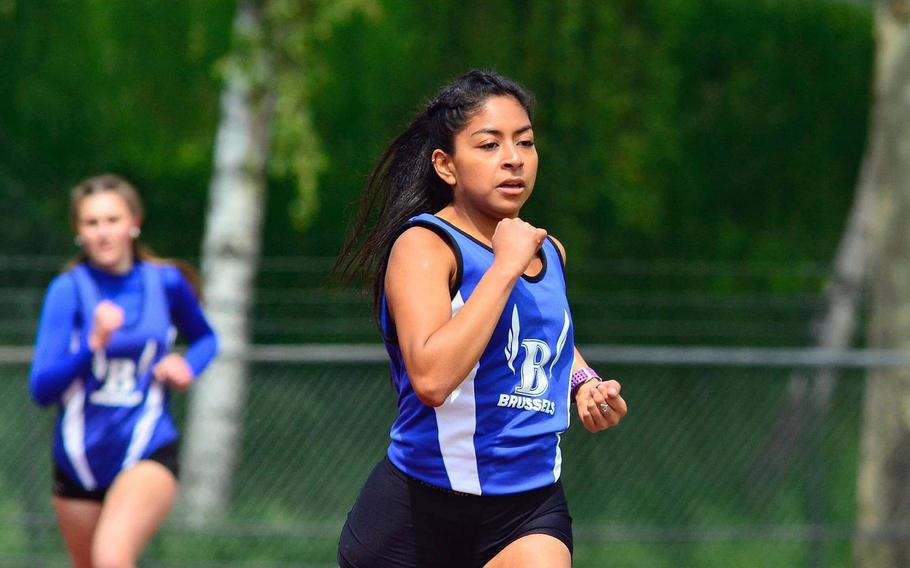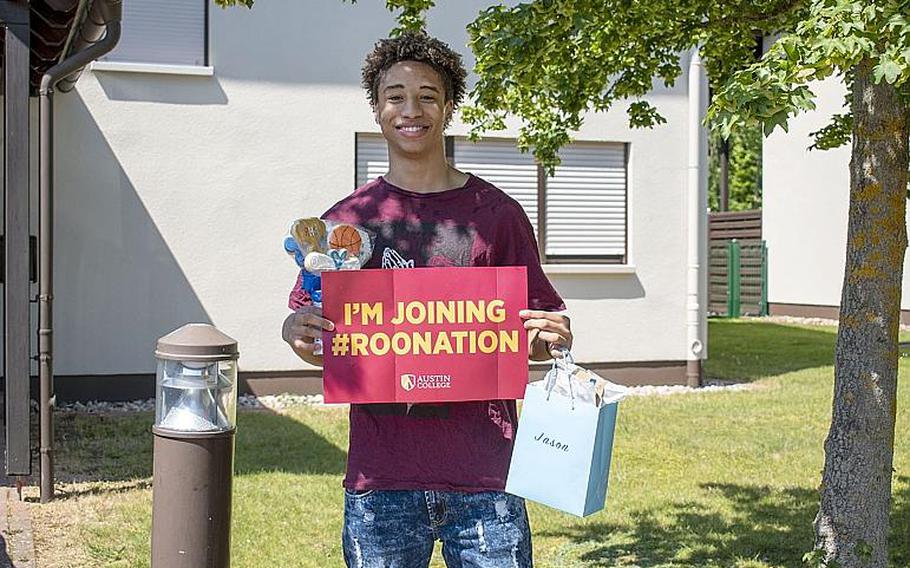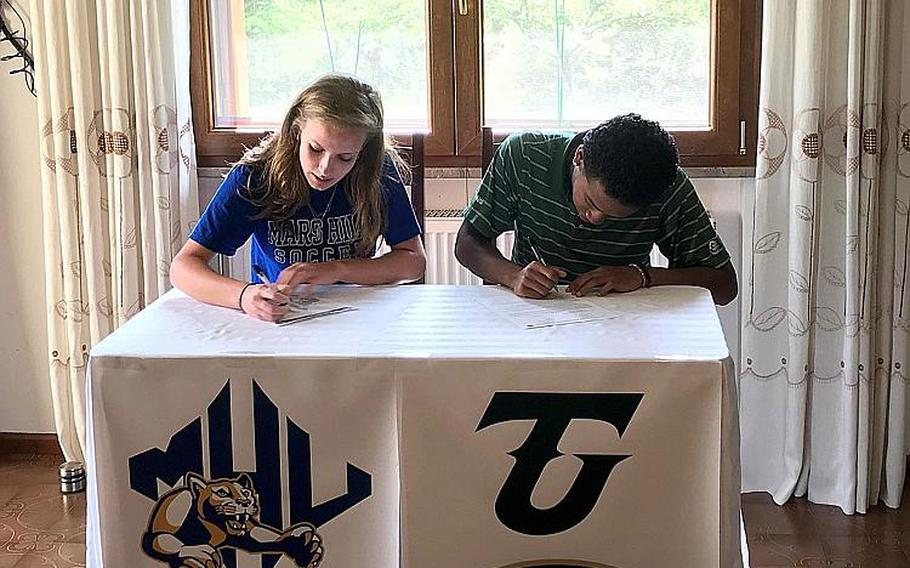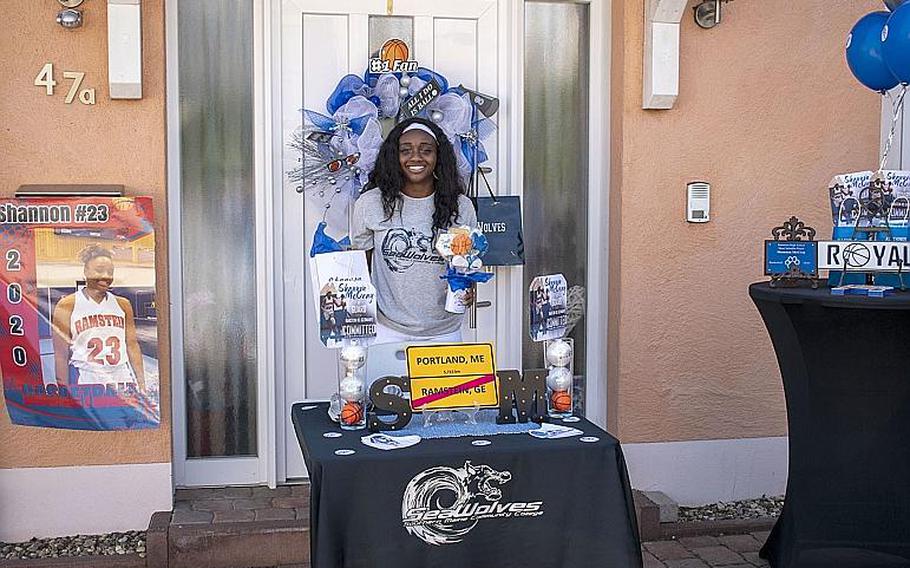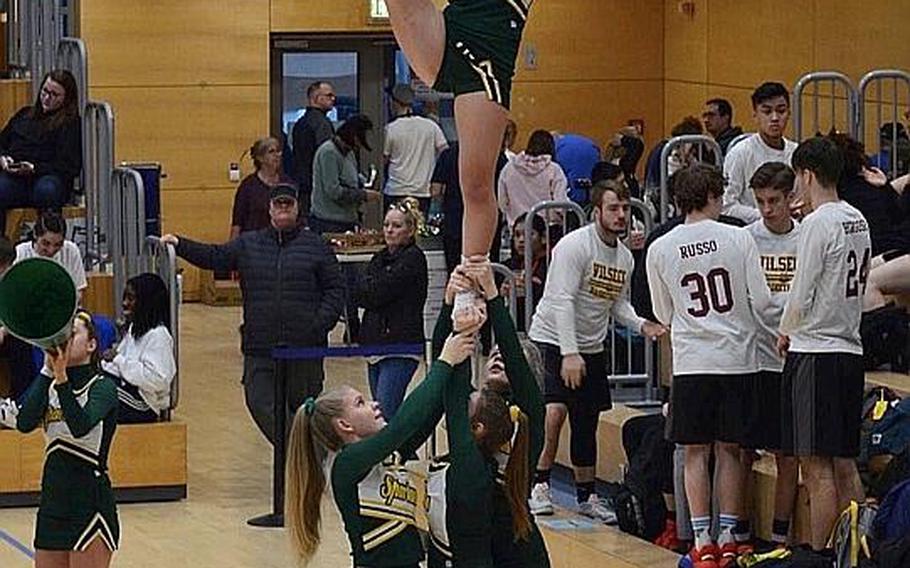 Student-athletes from DODEA-Europe are moving on from coronavirus-affected senior years and looking forward to promising careers at the collegiate level.
DODEA-Europe canceled its 2020 spring season in response to the pandemic, costing senior soccer, baseball, softball and track and field athletes their final prep season and one last opportunity to impress. Still, spring-focused stars are well-represented among the DODEA-Europe athletes extending their sports careers beyond high school.
Spangdahlem Sentinels defensive back Deon Montgomery has signed with Fordham University, an NCAA Division I Football Championship Subdivision program based in New York City.
Montgomery's career has taken some remarkable turns in recent years. Having already established himself as an All-Europe performer, Montgomery spearheaded Spangdahlem's shift from conventional 11-man football to DODEA-Europe Division III's six-man variety, leading the Sentinels to the 2019 small-school championship. But that unorthodox brand of overseas football affected Montgomery's initial appeal to stateside colleges, and the coronavirus pandemic canceled the summer workout opportunities usually available for prospects to enhance their recruiting status.
A timely offer from Division I Fordham settled the issue for Montgomery, though it arrived with a fresh challenge to overcome. The school, and the Patriot League athletic conference to which it belongs, has suspended its fall athletics season due to the pandemic.
Brussels Brigands standout Shoshana Goldfein will run women's cross country for the University of Rhode Island, an NCAA Division I program.
Goldfein placed third overall in the 2019 DODEA-Europe championship race and was an All-Europe performer each of the last two seasons at Brussels. She boasts a personal record time of 19 minutes, 52 seconds.
Kaiserslautern Raiders standout Philipp Rimmler will continue the Raiders' soccer legacy this fall when he suits up for NCAA Division I program Wright State. Rimmler was a key player on Kaiserslautern's back-to-back European championship squads in 2017 and 2018. Another recent Raider soccer alum, Alexander Dexter, currently plays for Division I Pittsburgh.
Kaiserslautern soccer will also send Paola Zorrilla and Ryan Ward to the collegiate level. Zorrilla has signed with the University of Dubuque, an NCAA Division III program in Iowa; Ward is bound for NAIA program Tabor College in Kansas.
Raider softball star Catherine SanMiguel has signed with Minnesota's North Central University, a member of the National Christian College Athletic Association.
Aviano The Saints will send a student-athlete from each category of spring sports on to college.
Nick Smith, the leader of Aviano's breakthrough 2019 championship baseball team, has signed on with NCAA Division III school Waynesburg University in Pennsylvania. Smith was an All-Europe mainstay in baseball and also represented Aviano in football, volleyball and wrestling.
On the soccer pitch, Saints senior Danielle Kandle will continue her career at Mars Hill University, an NCAA Division II school in North Carolina. Kandle was a 2019 All-Europe selection, leading the Saints to a strong third-place finish at the European tournament.
Saints track star Donavin Robinson, Europe's 2019 runner-up in the 100-meter dash and long jump, will compete for NCAA Division II program Tiffin University in Ohio.
Vicenza Cougars pitching ace Chenoa Gragg will continue her softball career at Virginia-based NCAA Division III program Averett University.
Gragg was selected as the Stars and Stripes softball Athlete of the Year in 2019 after striking out 119 hitters in 61 innings and producing a .415 batting average and 22 RBI at the plate.
Ramstein The Royals will send six seniors across three sports to college programs.
All-Europe hoops stars Shannon McCray and Jason Jones Jr. will continue their basketball careers at the four-year level. McCray is headed for Southern Maine Community College, while Jones will play for NCAA Division III program Austin College in Austin, Texas.
Two members of the Ramstein boys soccer program are bound for NCAA programs in Massachusetts. Conner Mackie, also a DODEA-Europe wrestling champion, will play at Division II Assumption College. Matthew Reismann, who also served as the Royals' ace football placekicker, is headed for Division III Elms College.
Two other Ramstein seniors are headed for NAIA athletic programs. Royals volleyball star Tamiya Bruce will move on to Montreat College in North Carolina. Delaney Purtee, who competed for German club SV Kottweiler-Schwanden, will play women's soccer at Southwestern College in Kansas.
Stuttgart Panthers baseball star Jack Harris is bound for Randolph-Macon College, an NCAA Division III program in Virginia.
A dominant pitcher and all-around standout on the diamond, Harris earned first-team All-Europe honors in the spring of 2019, leading the Panthers to a berth in the Division I European championship game.
Multiple-sport Panther star Rachel Johnson will play collegiate softball at Concordia University, an NAIA program in Oklahoma. Johnson represented Stuttgart in volleyball and basketball in addition to her All-Europe career on the diamond.
Sam Schudel will move on from the Panther basketball team to play hoops for NCAA Division III school Grove City College in Pennsylvania. Stuttgart senior Mia Sanders, a veteran of the Stuttgart Piranhas swim team, is set to compete in swimming and water polo at Sacramento City College of the California Community College Athletic Association.
Baumholder Senior Danyel Valdez has signed to play women's soccer at NAIA program Southwestern Christian University in Oklahoma. Valdez played for four years with German club team SV Weiersbach.
SHAPE Samantha Macalintal will graduate from the Spartan cheer squad to the football and basketball cheer team at the University of West Florida. The Argonauts compete at the NCAA Division II level.
broome.gregory@stripes.com Twitter: @broomestripes
---
---
---