DODDS grid camp continues to grow
---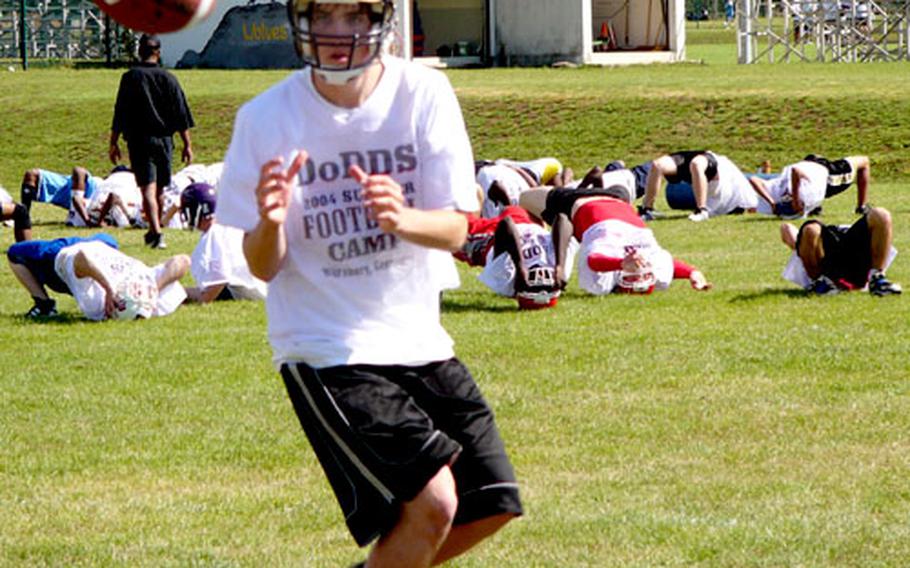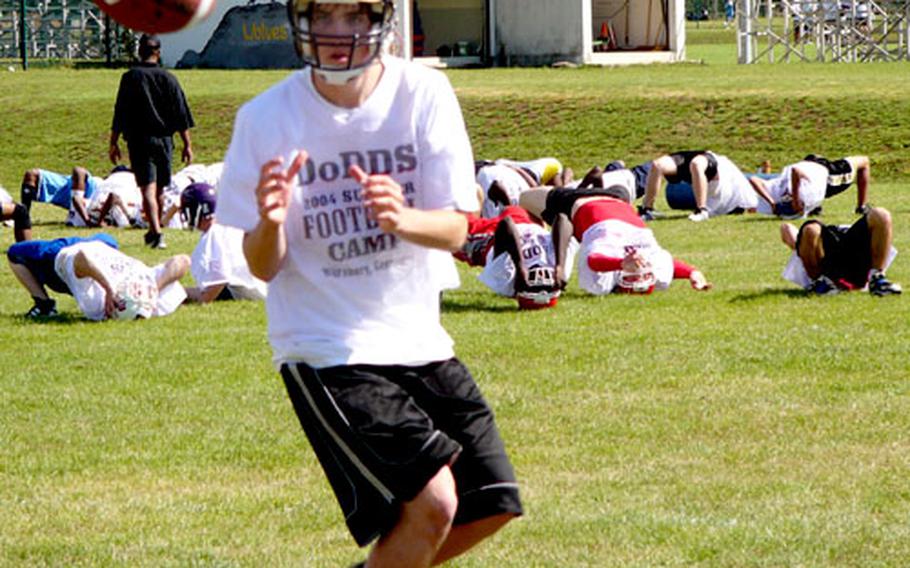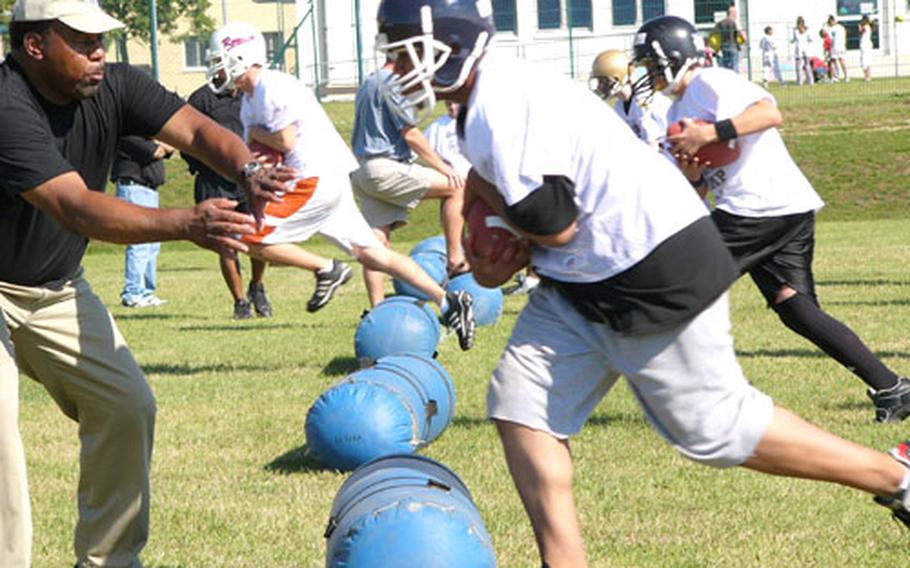 WüRZBURG, Germany — While the military community in Europe faces cutbacks, DODDS-Europe's annual high school summer football camp continues to grow.
"We have 425 players this year," said Ansbach head coach Marcus George, who's co-directing the three-day event this year with Eric Mead of Würzburg. "It's the biggest camp ever.
"We started this thing back in 1987, and it's just grown and grown and grown. We had 308 [campers] last year. This thing is like a big freight train. Once it gets rolling, it just keeps going down the track."
The players come from as far away as England and receive instruction in all phases of the game.
Kicking and punting is being addressed for the first time this year. George and Mead induced kicking coach Rex Robinson to come from Alabama to teach DODDS-Europe's punters and place kickers.
Forty volunteer instructors run the sessions, George said. Most of them are DODDS coaches or assistants. The instructors conduct three sessions daily, the last of which ends at 9 p.m. They end each night with a coaches' meeting.
"Football coaches are the hardest-working of any coaches," George said. "If we feed them and give them a shirt, they'll do anything."
For the past six years, the camp was hosted by Bitburg, but with the retirement of Barons' coach Rik Carr this summer, Mead and George stepped into the host role.
Location, doesn't seem to matter. Campers were anxious to put on pads and start another season.
"It's a chance to get back on basics," said Ramstein newcomer Gregory Anderson, a linebacker entering his junior year. "I didn't get to work out this summer."
The hiatus didn't seem to hurt. Anderson, who said he would have been a second-team linebacker at Neville High School in Leesville, La., won the linemen's 40-yard dash in 4.7 seconds on Wednesday.
The sprint was the first of several competitions to break up the instructional tone of the camp. James Esters of Ansbach won the backs' and receivers' 40-yard dash in 4.55.
"This is my second time at this camp," said Esters. "I'm here for the same reason I was here last year: I came to get better."
Jackie Demps of Giebelstadt and LoriAnne Caldwell of Würzburg — two community volunteers — had personal motivations to help.
"We're football moms," Demps said.
Both women said they've been able to deal fairly easily with anything that's happened.
"We did a lot of thinking and pre-planning," said Caldwell as she and Demps organized the first day's lunch for the staff. "We're relying heavily on others. They've all done more than we asked."
---
---
---
---