Softball preview
Defending champs have holes to fill
by
Dave Ornauer
March 23, 2017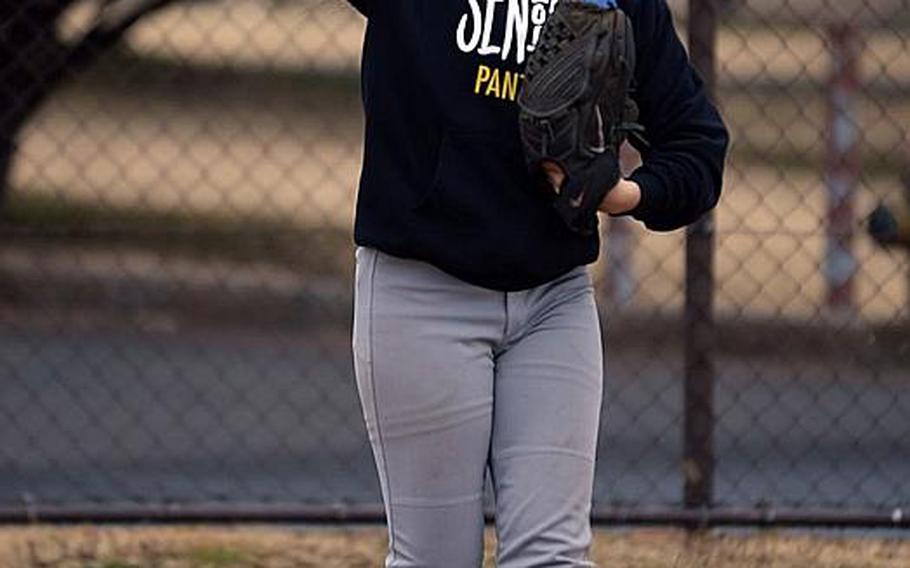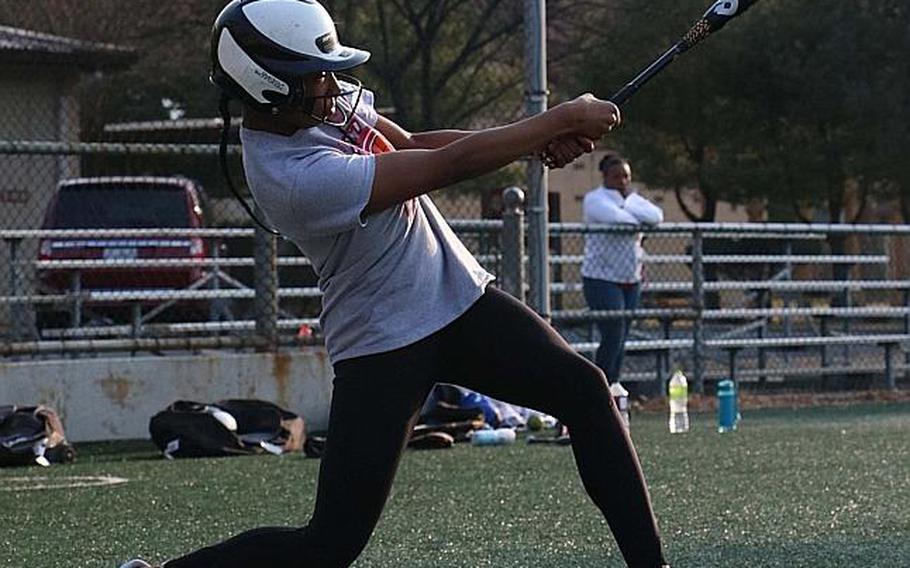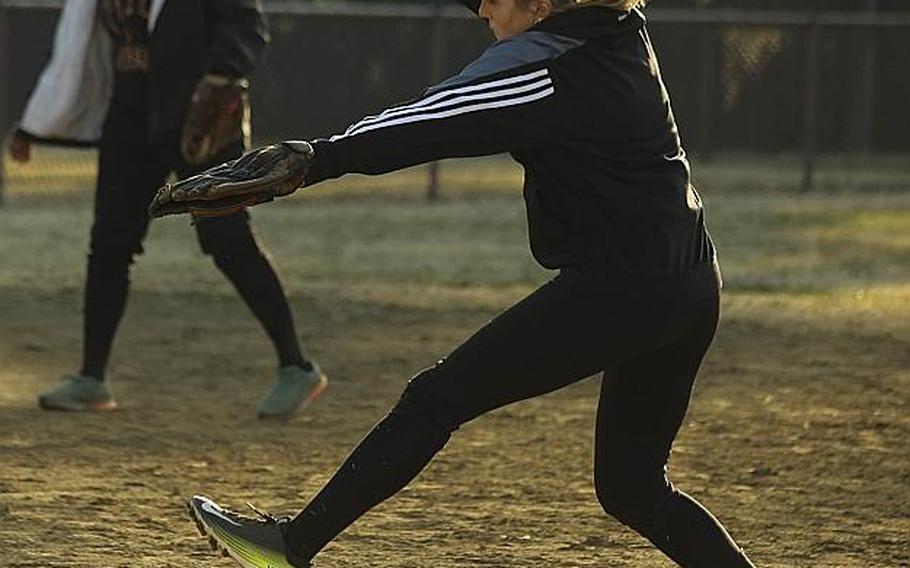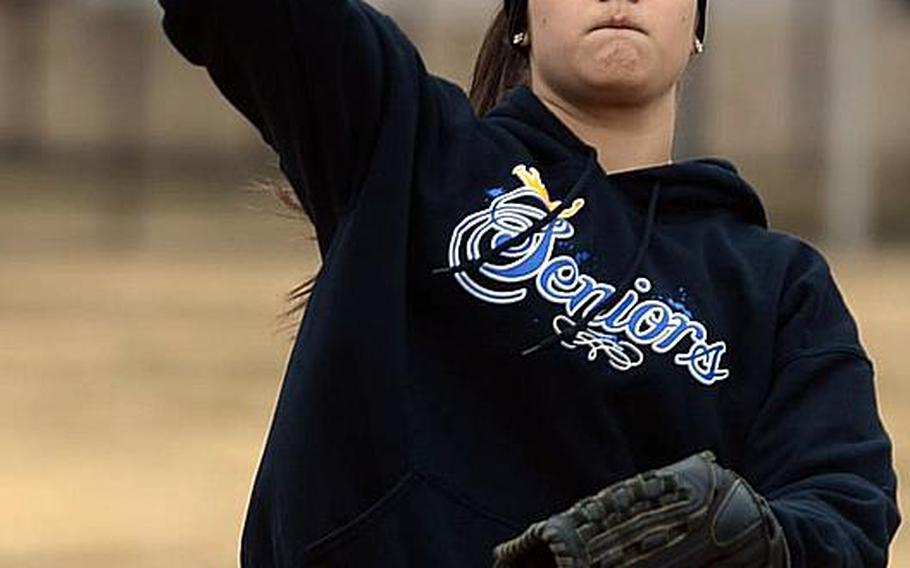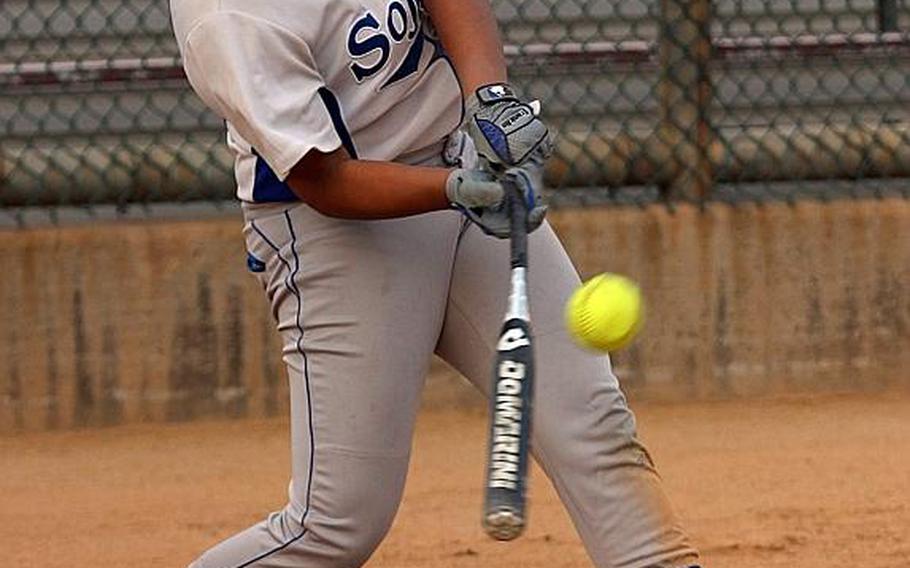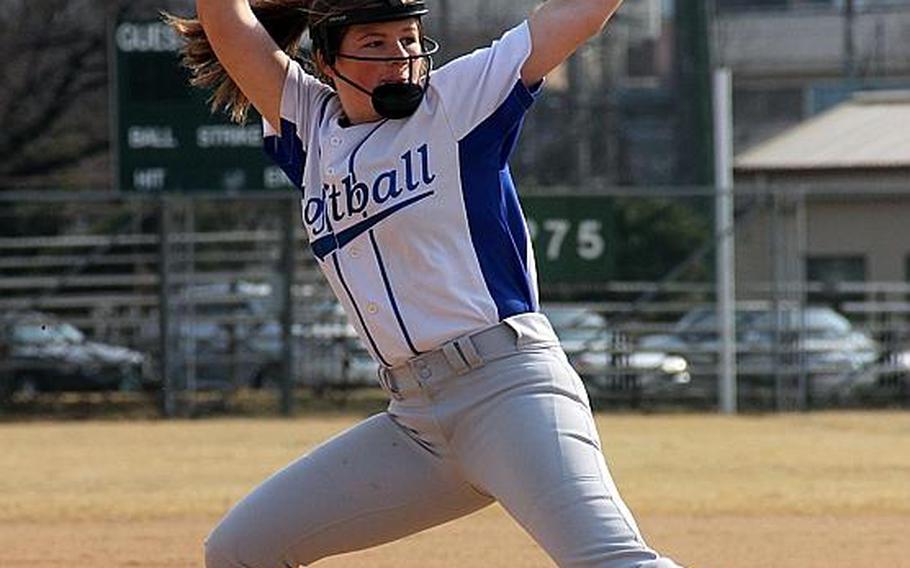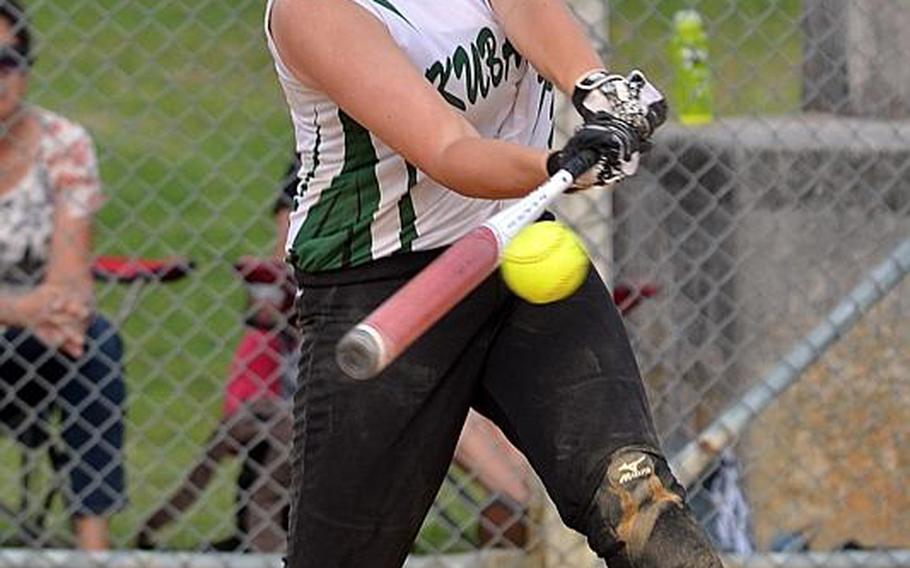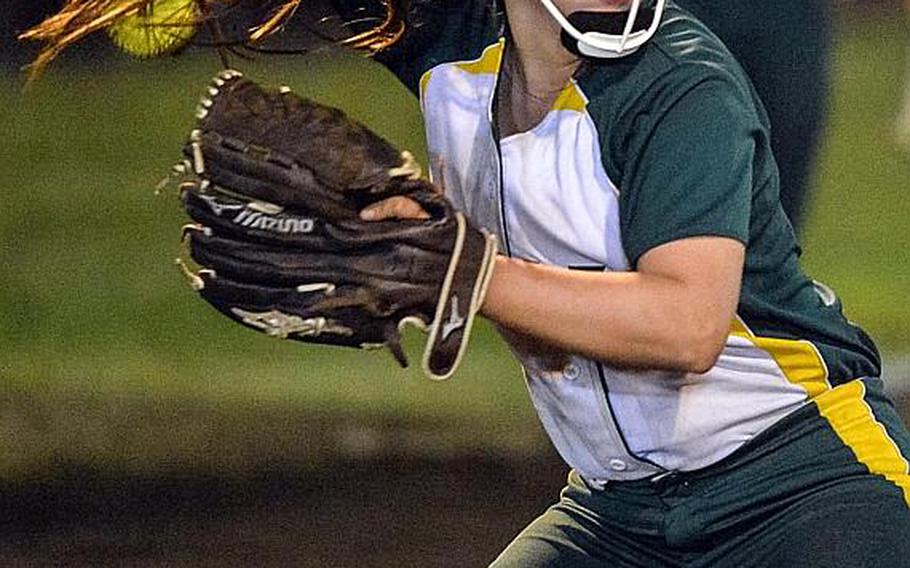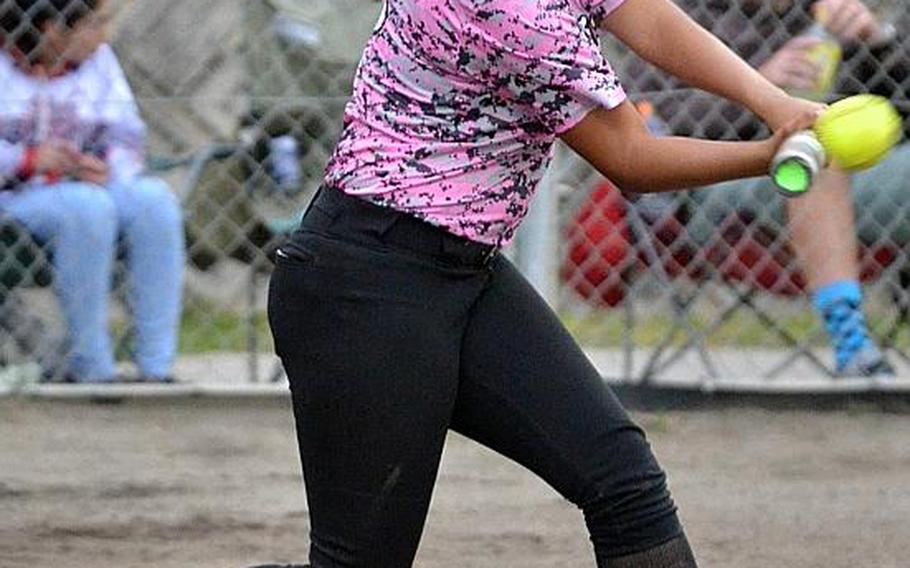 KADENA AIR BASE, Okinawa – Tom Bell turned away from the presentation on his smartboard, which portrayed several slides devoted to the Roman Empire, part of his world regions curriculum.
He's more than aware of the recent history behind his new part-time job at Kadena: replacing softball coach, Kelli Wilson, architect of Far East Division I title teams four of her five years. And Bell takes over a program battered by transfers and graduation.
"Yes, there's pressure. I'm reminded all the time," said Bell, athletics director at Nile C. Kinnick when the Red Devils upset the Panthers 2-1 in the 2013 Far East D-I title game. Kadena has won three straight since.
But this is a shell of the Kadena team that battered American School In Japan 14-5 in last May's D-I final at Yokosuka. The winning pitcher in that game, Savannah Sparrow, transferred to Germany and five other starters departed as well.
A core of three starters remains; all were invaluable to Kadena's title effort last spring. Briana Wilson, the reigning D-I MVP, returns at first base and could see time on the mound. Bryana Alexander moves from second base to catcher. And new second baseman Yasmine Doss came on strong at the plate late last year.
The biggest question mark looms on the mound. A team that relied heavily on pitching during its title salad years finds itself bereft of a single player that pitched a season ago.
That burden falls mainly on Lauren Erp, a junior who returns to softball after a season away throwing shot put and discus for the track and field team.
"I don't think there are any shoes I can't fill," Erp said of replacing Sparrow and No. 2 starter Cassidy Delatte, who also transferred.
Leadership is not in question, Bell said, as Wilson and Alexander have "stepped in perfectly" to fill the role. There are freshmen coming in from the Lady Ambassadors youth program who have promise and potential, "but they need time" to develop, Bell said.
As for who may challenge Kadena's claim to the D-I throne, the other four Far East teams have plenty of promise, but many holes to fill.
Kubasaki has four-year pitchers Reaven East and Leah Bebout, but lost the left side of the infield to transfer.
ASIJ returns Allie Rogers and Sasha Sasanuma from its D-I runner-up team. Kinnick suffered a huge blow when veteran pitcher Kayla Germany opted to not play this season. Seoul American is short on numbers as much of its population is readying to move to Humphreys this summer.
Erp and Alexander feel the chances of Kadena repeating are "50-50."
"We'll know when it gets closer," Alexander said.
"I feel the banner will come back to Okinawa," Erp said.
Yokota is seeking its third straight title since becoming a small-school program in late 2014.
Panthers senior shortstop Kaia Austin could contend for her third straight D-II MVP award. And senior Irene Diaz, who transferred from New Mexico along with her mom and new coach Aracely Diaz, is seeking her third D-II title in three different sports.
"That would be amazing," said Irene Diaz, whose Yokota volleyball and basketball teams won D-II titles earlier this school year. "To win one Far East, that was incredible. But to win three in one school year, that would be amazing."
Plenty of parts return from the Panthers team that edged Robert D. Edgren 3-2 in the D-II final last May, including sisters Katie and Sally Lambie. Four-year pitching starter Anysia Torres is gone, but Yokota welcomes new pitchers Ashley Woodruff and Adrianna Diaz.
"Our defense will be able to back them up," Irene Diaz said.
Yokota should get a stern challenge from an Edgren team that retains star starter Brittany Crown, Zama with its powerful offense led by four-year starter Ally Chiarenza, and E.J. King with its veteran-laden squad led by senior Shiona Lonesky.
"We have a chance," Austin said. "There's always a chance."
Twitter: @ornauer_stripes