Boys basketball preview
Defending champs facing tough title defenses
---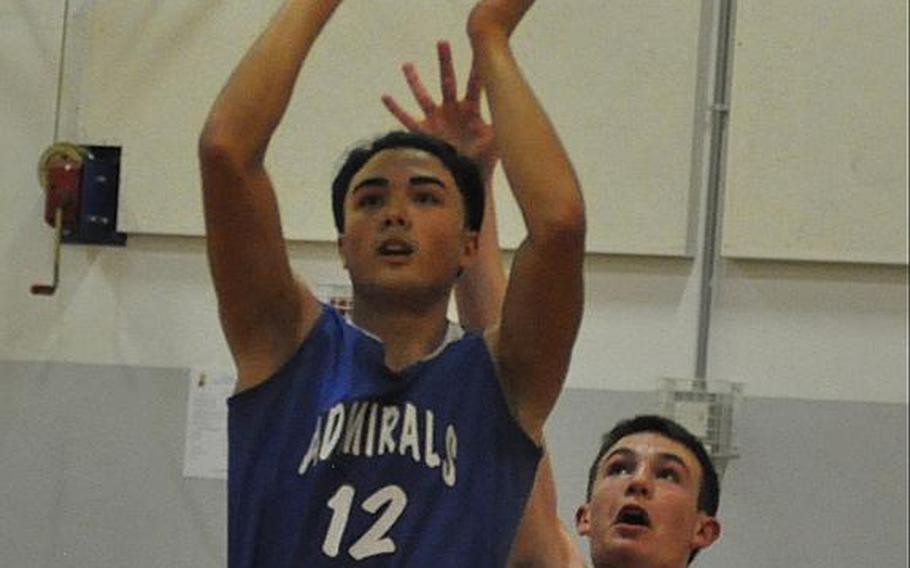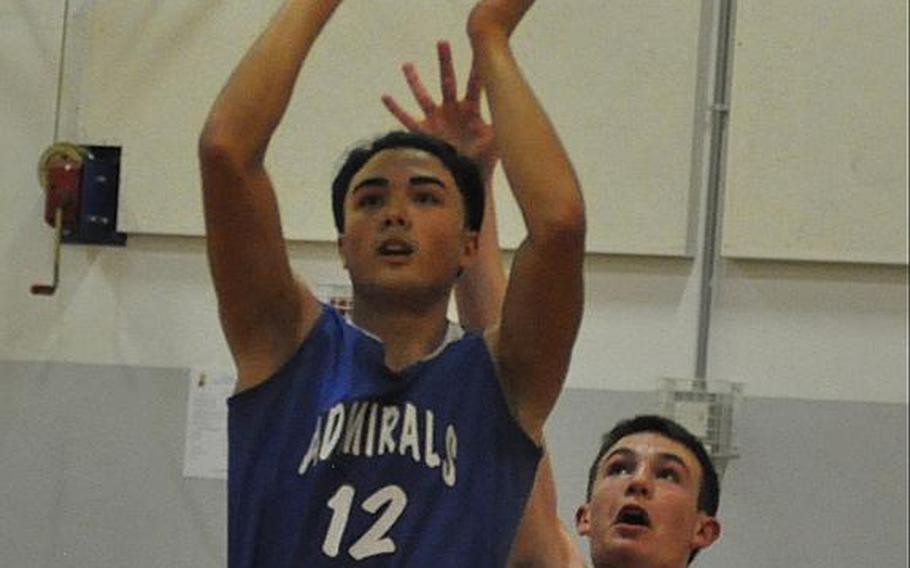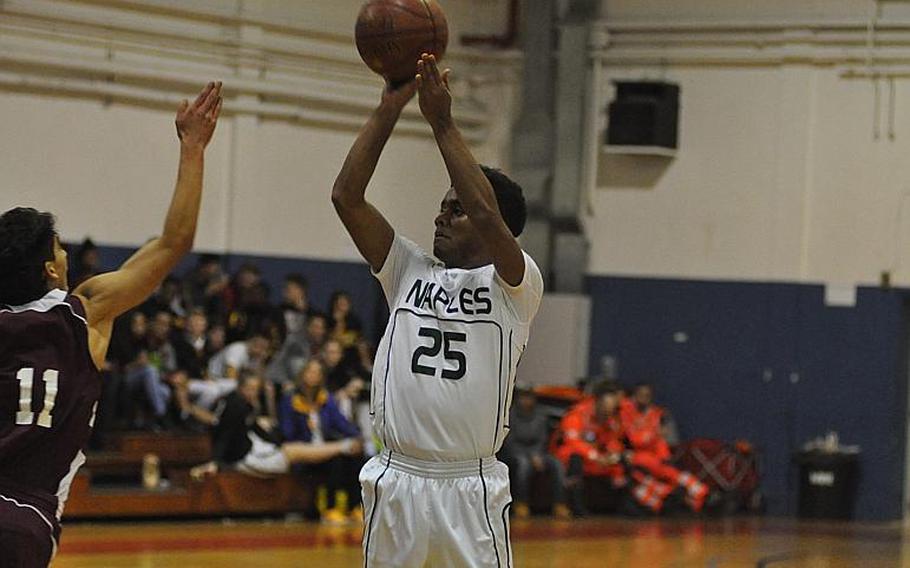 Defending champions Ramstein, Rota and Brussels face formidable challengers this week in the DODEA-Europe boys basketball championship tournament, running Wednesday through Saturday at sites around Wiesbaden, Germany.
Division I If this were just the 2017 basketball season rather than the 2016-17 basketball season, the Wiesbaden Warriors would be all but a lock to win the championship.
All of the few negative marks on Wiesbaden's ledger - a season-opening overtime loss to Black Forest Academy, a squandered lead in a loss at archrival Ramstein - occurred before the holiday break. But when the calendar flipped, so did the Warriors.
Wiesbaden, guided by the sharpshooting and playmaking of Isaah Negron and the steady frontcourt production of John McKoy, swept Division I rivals Kaiserslautern, Lakenheath, SHAPE, Stuttgart and Vilseck and extracted revenge against Ramstein in a torrid run through January and February that leaves them the clear favorite entering the postseason.
Despite all that, the margin separating Wiesbaden and its pursuers is perilously thin.
Defending champion Ramstein has faltered at times this season, splitting two-game season series with Vilseck and SHAPE as well as the Warriors. But the Royals remain dangerous with forward Naser Eaves headlining a deep roster of talented contributors.
Naples brings a 3-1 divisional record into the tournament, having slipped up only once in a split with Vicenza while recording wins over Vilseck and Stuttgart. The Wildcats boast perhaps the best duo in DODEA-Europe in senior four-year starters Terrell Staten and KC Evans, and that star power will make them a difficult matchup for the Warriors, Royals and any other team they encounter this week.
SHAPE has lurked on the fringes of title contention all year despite its middling Division I record. Cameron Little and the Spartans have proven they can hang with anyone in the division.
Despite occasional flashes, particularly a 57-56 loss to Wiesbaden, Kaiserslautern has been unable to gain any traction in the Division I standings. The Raiders figure into the bracket only as a feisty underdog that could endanger the division's power structure if energetic forward Marlon Robbins has a breakout tournament.
Division II Rota's reputation precedes it at this point, as the Admirals annually bring a standout squad to the European finals. That's particularly true this year, what with its runaway title win a year ago and its three regular-season shellackings of Aviano, American Overseas School of Rome and Marymount.
Rota is built around the ideal pairing of Jashaun Garrison, a dynamic scoring wing and long-distance marksman, and Andy Drake, a gifted low-post offensive hub and towering defensive presence. The Admirals' progressive attack of shooters assembled around low-post anchor Drake will be difficult to solve this week.
If it weren't for Rota, Black Forest Academy would be a fine candidate for the position of overwhelming favorite. The Falcons couldn't deal with Rota's firepower in last year's 71-43 title-game loss, but they'll return much of the same talented cast to try again.
Brothers Noah Greathouse and Jonah Greathouse form a Falcon wing duo that is nearly impossible to contain simultaneously - if a team focuses its efforts on stopping one, the other is likely to make it pay. The Greathouses can get to the rim, shoot from outside and find open teammates as the situation warrants, allowing BFA to adjust to almost any defensive strategy.
That chess match between Rota coach Ben Anderson and BFA coach Chris Greathouse is likely to play out again Saturday evening. The rest of the field - even Marymount and stat-stuffing phenom Dominic Laffitte - have all been proven to exist a level below Rota and BFA. That leaves Bahrain, entering the postseason with no DODEA-Europe regular-season games to its name, as the wild card.
Division III The Baumholder Bucs fell a game short of running the table this winter, rattling off nine straight wins, including seven Division III games, before splitting a doubleheader with the Ansbach Cougars on Feb. 11.
That loss dragged Baumholder from its spot as the undisputed frontrunner and into a scrum for small-school supremacy with Ansbach and the defending champion Brussels Brigands.
Baumholder still has a strong chance at a title with guard Nate Horton topping a versatile and prolific Bucs roster. Ansbach counters with a rugged, physical lineup featuring forward Ogden Andrew, the breakout star of the Cougars' run to last year's championship game. Matchup problem Paul Hubbard leads the title defense for a Brussels team that has stayed in contention despite massive personnel losses. And Hohenfels stated its intent to contend by beating Ansbach in the season's final weekend.
Twitter: @broomestripes
---
---
---
---