Home Team
DeFazio trying to carry success to new sport
by
Gregory Broome
September 25, 2013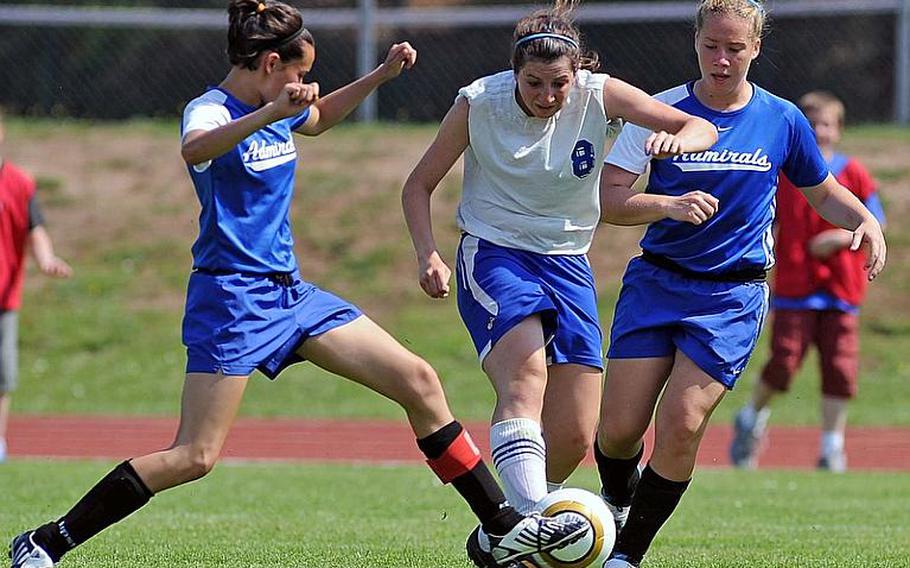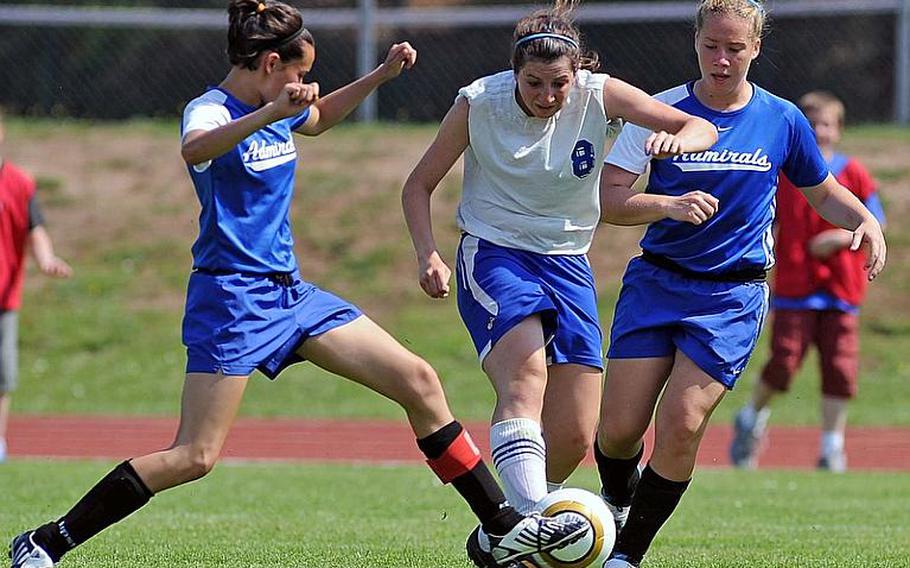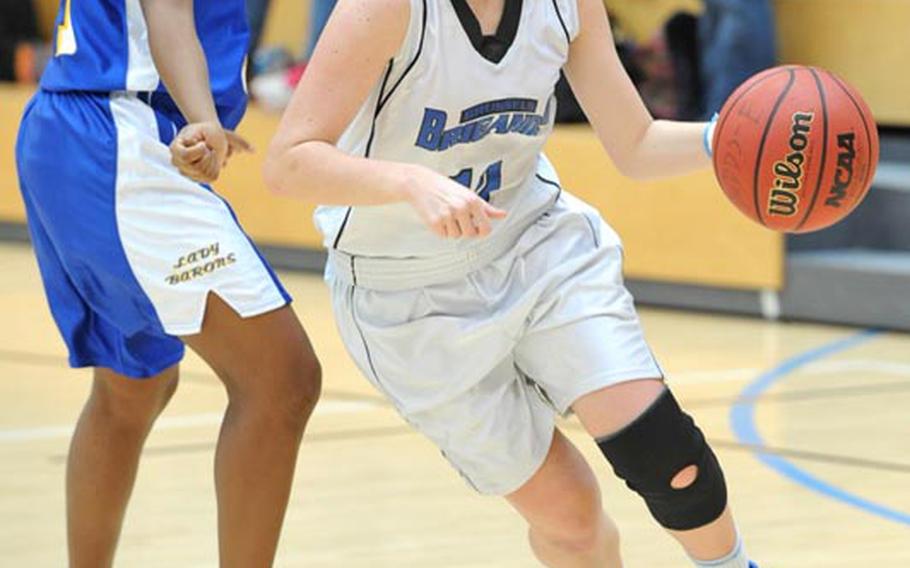 For all her awards and accomplishments, Ali DeFazio harbors no illusions about her acclaimed DODDS-Europe athletic career.
"If I played sports in the States," the Brussels American School senior said, "I would not get this much recognition at all."
Like many of her DODDS-Europe peers, particularly at small schools like BAS, DeFazio plays multiple sports. The organization's relatively short seasons create no overlap, allowing students like DeFazio to transition seamlessly from one sport's playoffs to the next sport's preseason training sessions.
But playing multiple sports doesn't require mediocrity at each. DeFazio has spent three years proving that. And this fall, the last of her high school career, she's out to prove it one more time.
"I love a challenge," DeFazio said.
Determined as she is to provide it, DeFazio's athletic gifts didn't need any further validation. She was a star, regardless of sport or season.
In the fall, DeFazio ran cross country. As a junior, she produced a time of 21 minutes 2 seconds at the European championship race, best in Division III and fourth overall.
"I can't believe it happened, still," DeFazio said immediately after that race. "It's such a great memory."
In the winter, DeFazio led the Brigands basketball team to glory. She scored 10 points and converted two late free throws to seal the 2012-13 Division III title for Brussels; soon after, she was named to the All-Europe second team.
"I just envisioned the ball going in," DeFazio said of those clutch free throws.
In the spring, DeFazio starred as a striker for the Brigands soccer team. Though her team fell out of contention, DeFazio earned All-Tournament and All-Region honors as a junior.
Her senior season might have followed a similar script. But DeFazio wasn't satisfied simply following a trail she'd already trod.
Though it has a team aspect, cross country can be a lonely pursuit – especially when you're at the front of the pack. For her senior year, DeFazio wanted the "team bonding" she experienced with basketball and soccer to last the whole school year. So this fall, she joined the Brussels volleyball team, and attacked the new sport with her signature brand of bubbly optimism.
"Every practice has been exciting," DeFazio said.
Brussels has come to lean on DeFazio's eager leadership. Athletic director Mark McVicker called the senior an "anchor of the program" and cited her "consistent energy" as a positive influence on the school's younger students. The fact that she'd give up likely success in one sport for unknown results in another bears that out, he said.
"She's certainly taking on a challenge," McVicker said. "That's pretty impressive that she's willing to do that."
For all her exuberance, DeFazio knows that her situation at Brussels is unusual and that her DODDS-Europe stardom won't necessarily lead to similar success at the collegiate level.
But that's not why DeFazio plays.
"There are so many things I learned from sports that I wouldn't have learned if I didn't play," DeFazio said. "I want to be around sports for the rest of my life."
This summer, DeFazio expects to return to North Carolina, her home before spending the last five years in Brussels and the state where her grandparents still live. If she can make a school's basketball or soccer team, she'll be thrilled. If not, she'll play intramural sports. Student-athlete or not, she'd like to study physical therapy or athletic training.
One way or another, DeFazio will contribute to the team.
"I'm definitely going to find a way to do something every day," she said.
Twitter: @broomestripes