Far East basketball
D-I title foes know all about each other
by
Dave Ornauer
January 29, 2018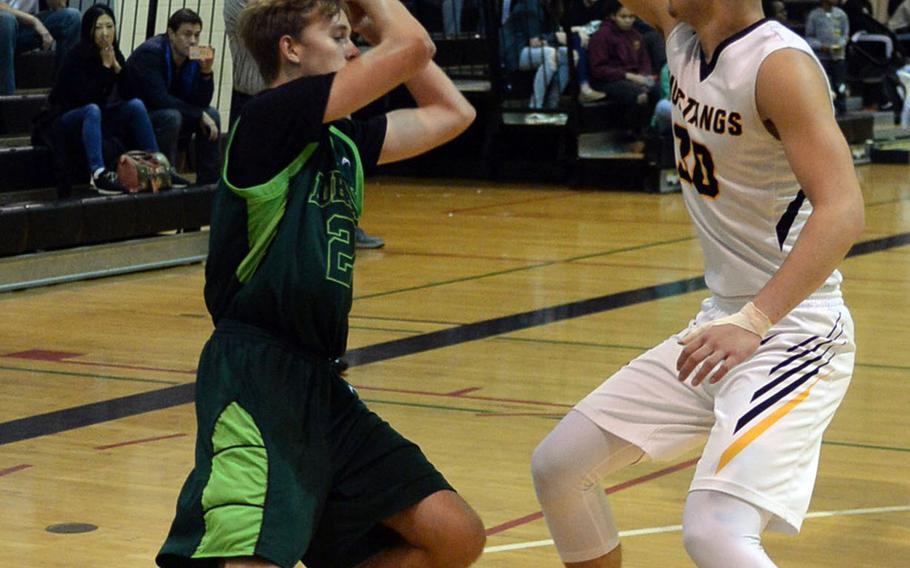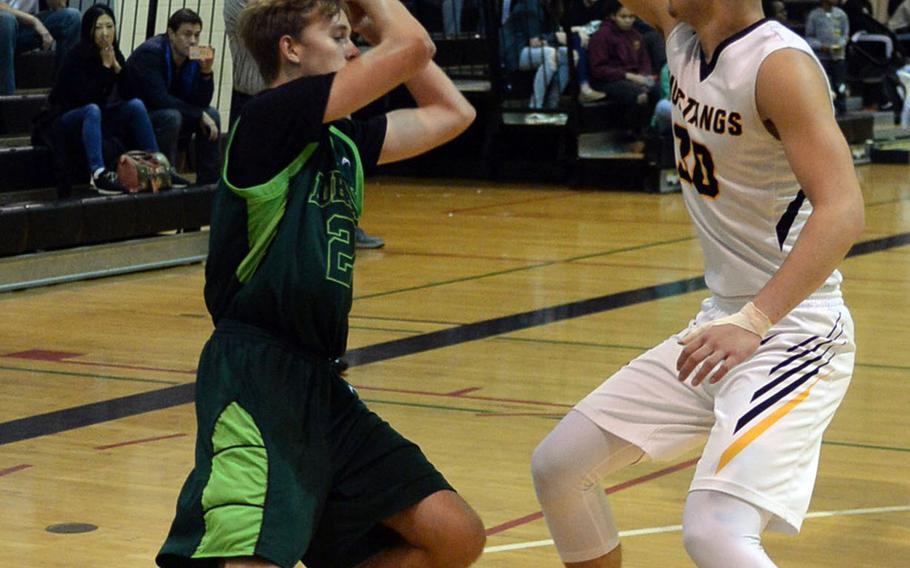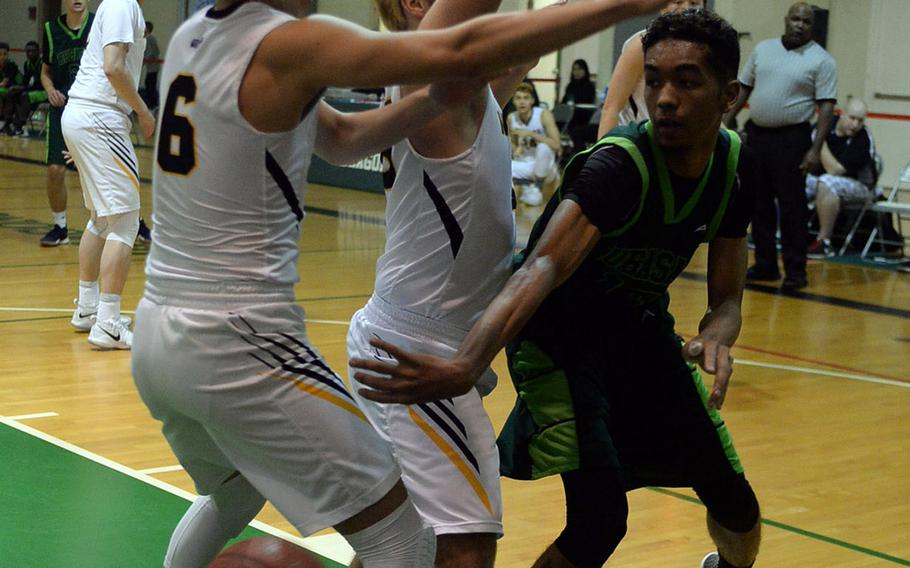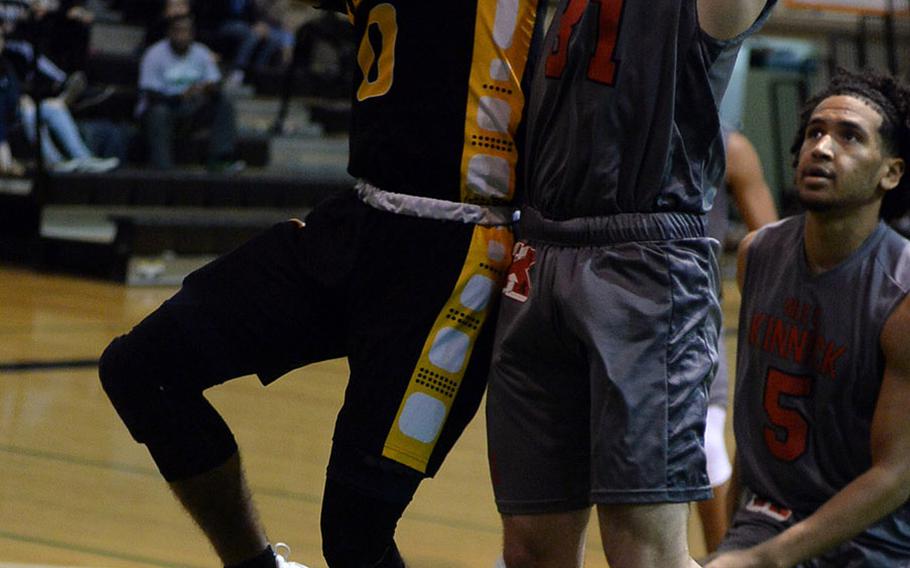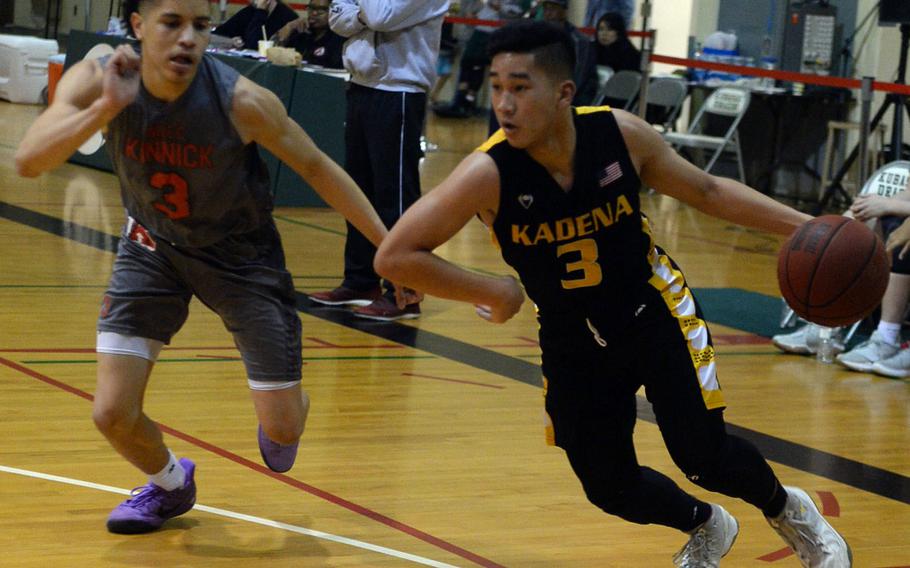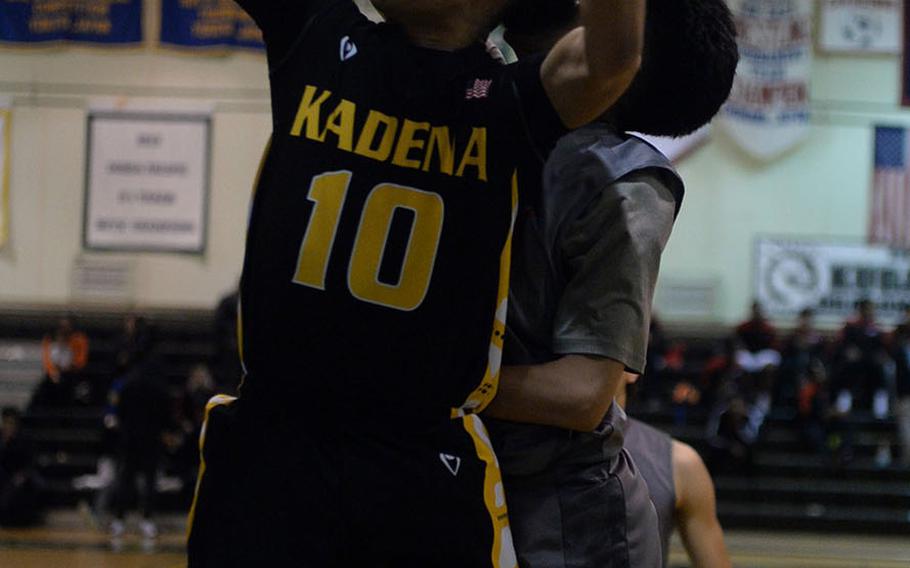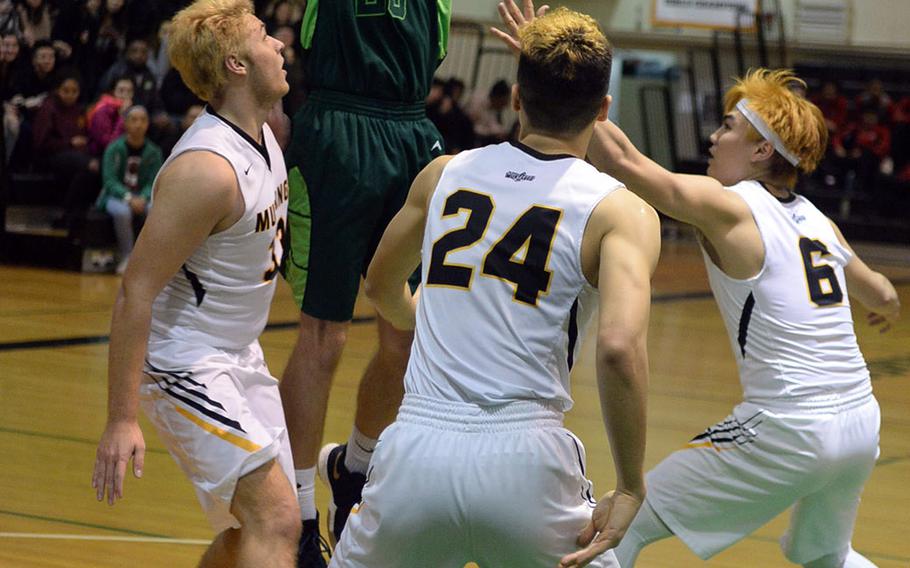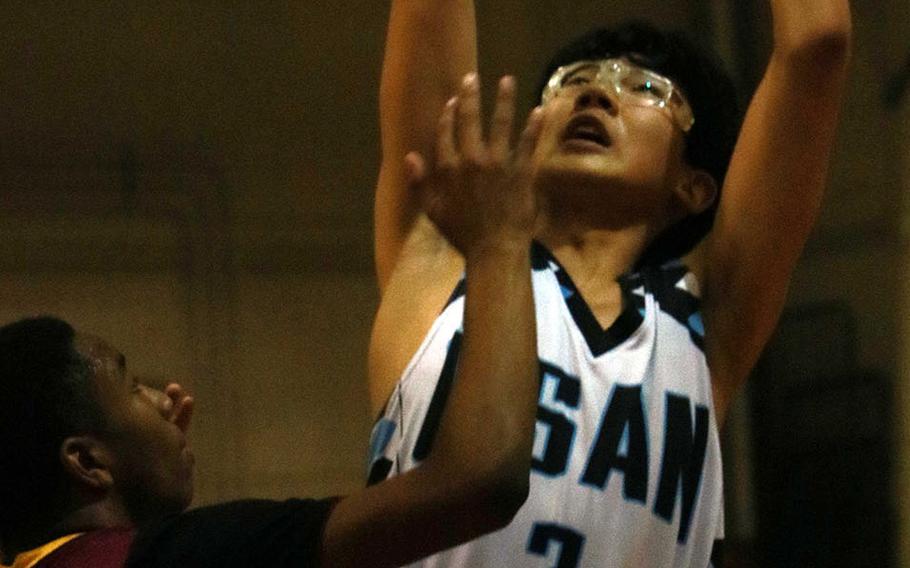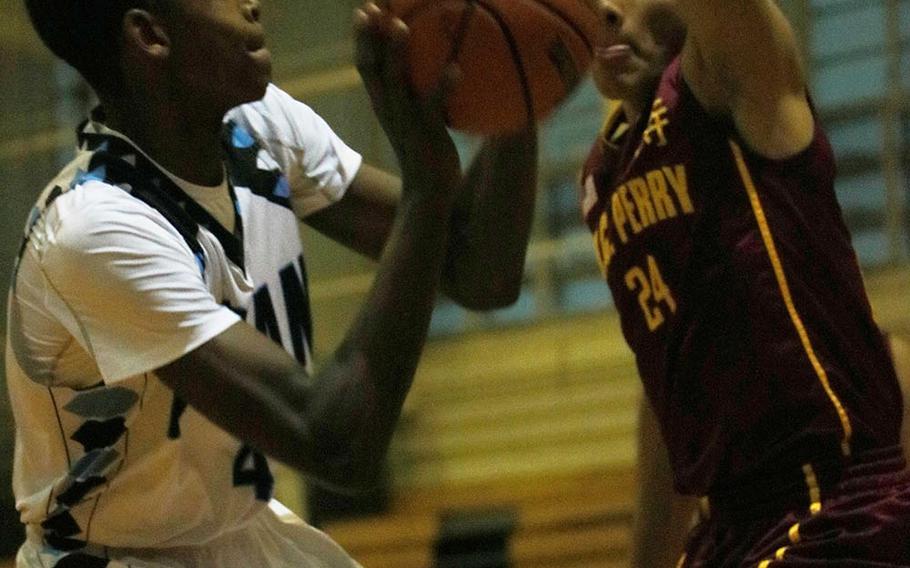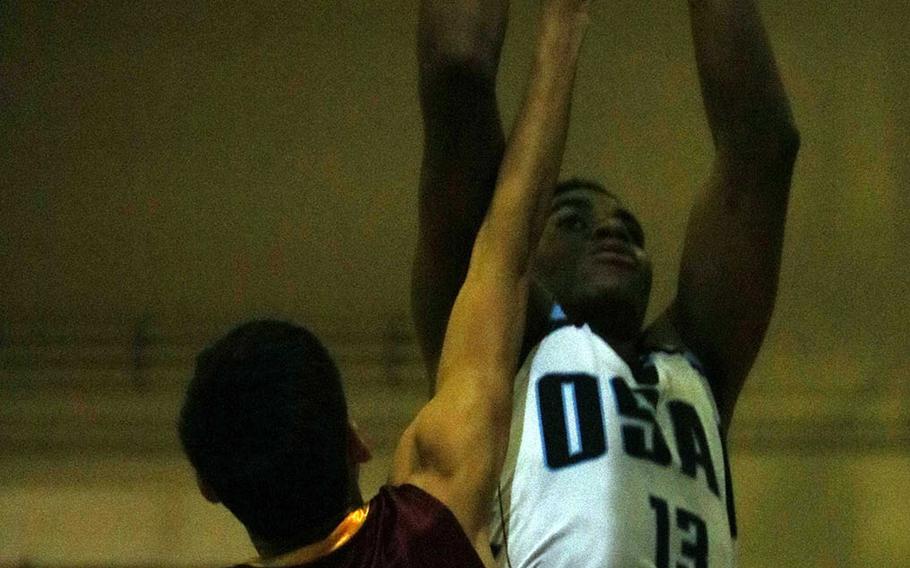 CAMP FOSTER, Okinawa – A new champion will be crowned in the Far East Boys Division I Basketball Tournament come Thursday. And it will be from the first All-Kanto Plain final to be played in nine years.
The girls final, however, will feature two teams that are no strangers to each other – defending champion American School of Bangkok will take on 2016 champion Kadena, the same team the Eagles thrashed 52-31 in last year's final.
Nile C. Kinnick got 27 points from Kedrick Stockman Jr. and 21 from Davion Roberts, leading four players in double figures as the Red Devils swamped Kadena 88-76 in Monday's semifinal.
The Red Devils will face American School In Japan, led by a two-pronged attack of Tyler Evert (29 points) and Koki Wiley (22) in a 75-60 throttling of host Kubasaki.
It's the first All-Kanto final since Feb. 21, 2009, when St. Mary's edged Yokota 35-33, and it will be Kinnick's first trip to the D-I title game since losing to St. Mary's in 2002. The Red Devils have never won a D-I title.
"We need to rebound," coach Robert Stovall said of his Kinnick charges, who lost once in the regular season to ASIJ and again to the Mustangs in ASIJ's Kanto Classic two weeks ago.
"I don't think we can stop Koki, but if we rebound and play good defense, it will be a good game."
Roberts pointed to how the Red Devils as a team ask themselves two questions following each game: Are you proud of the way you played and did you play as hard as you can?
"If we can answer yes to both questions, the game will be ours," Roberts said.
American School of Bangkok also got a two-pronged assault, sister-style, in a 57-33 rout of Kinnick. Keisharna Lucas had 23 points and her sister, reigning MVP Shanique Lucas, added 18. The Eagles outscored the Red Devils 21-8 in the second quarter.
Kadena rolled past Seoul American 53-31 mainly on the strength of 2016 D-I Most Valuable Player Rhamsey Wyche. She netted 21 points and teammate Atirria Simms added 18 points.
Panthers coach Jonny Cooper feels his team is peaking at the right time. "We're playing excellently, we're playing together; a season of ups and downs and hard work has us firing on all cylinders," he said.
But he also noted the play of the Lucas sisters and the fierce pressure defense of the Eagles. "I've watched the two sisters; they're phenomenal players. Their basketball IQ is out of this world," Cooper said. "We have a tough task ahead of us. But I'm very confident."
The girls D-I final is scheduled for 4 p.m. Japan time and the boys is at 6:30 p.m.
The Division II Tournaments, meanwhile, will have to wait to anoint their championship pairings until Tuesday morning.
Yokota faces Zama and Humphreys takes on defending champion E.J. King in the boys D-II semifinals at 8 a.m., while in the girls D-II semis, Yokota plays Christian Academy Japan and Robert D. Edgren takes on Osan at 9 a.m.
The boys D-II final is slated for 5 p.m. Tuesday and the girls is at 1 p.m.
Twitter: @ornauer_stripes