Girls soccer roundup
D-I powers romp to easy victories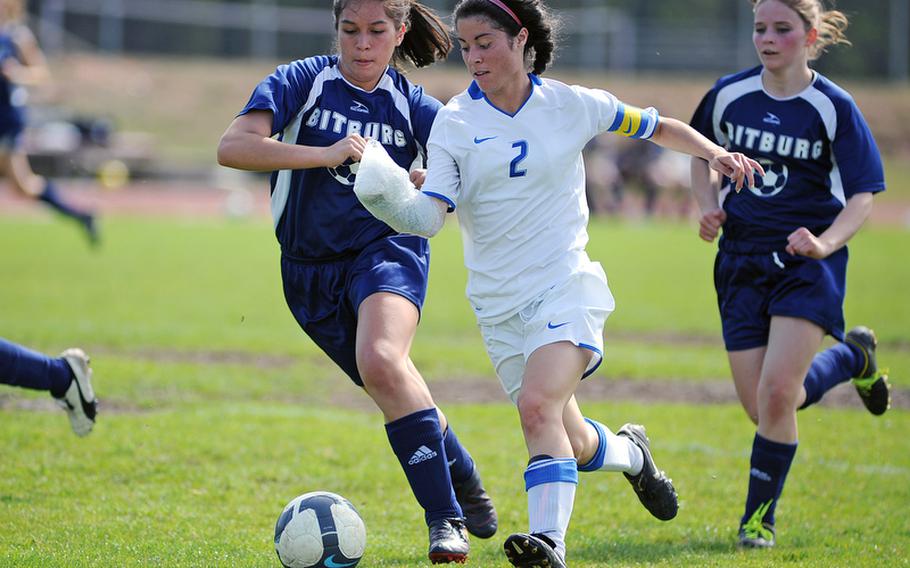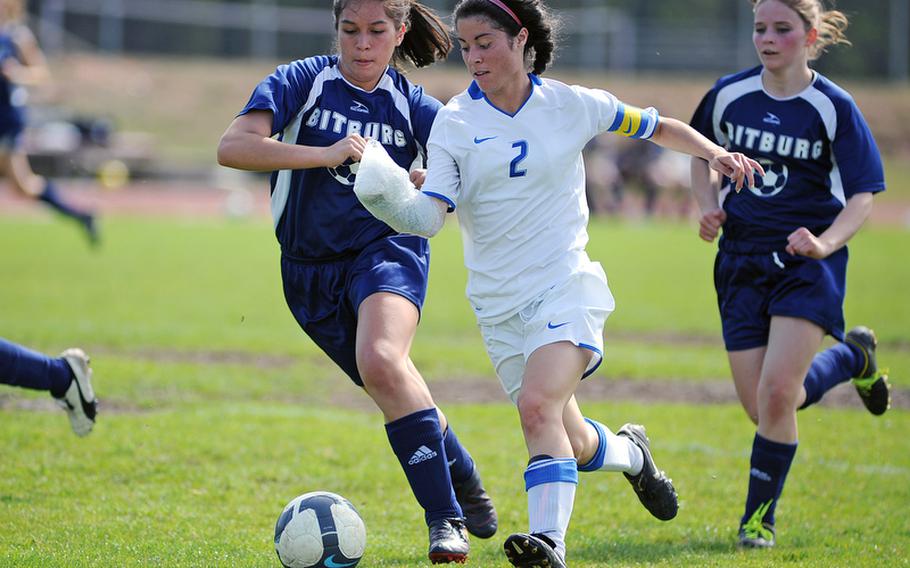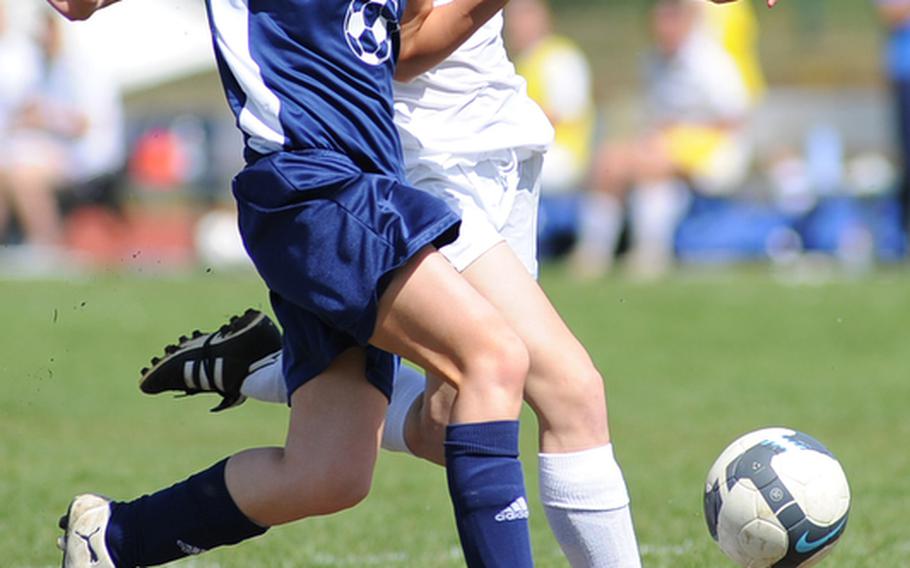 Big-margin shutouts by the power programs in girls' soccer were the order of the day on a Saturday that saw Ramstein blank Bitburg 10-0, Patch thump Schweinfurt 9-0 and Kaiserslautern whitewash Black Forest Academy 5-0. All three of those victors remained unbeaten and on a collision course for the European Division I title to be settled May 21-24 at Ramstein.
Ramstein 10, Bitburg 0: Saturday at Ramstein, Stars and Stripes 2011 player of the year Josie Seebeck, returning to action after sitting out a game with an injured hand, scored three times, and her teammate Tori Coleman twice as the Royals posted their third shutout of the season and improved to 5-0 overall and 4-0 in league play.
Kaiserslautern 5, BFA 0: Saturday at Kaiserslautern, the all-victorious Raiders went neighborhood rival Ramstein one better, posting their fourth shutout in five outings this spring.
Ally Murphy led the way offensively, scoring three goals and assisting on another. Rachel Hook needed just six saves to preserve the shutout.
Murphy has 10 goals on the season. Arianna Osmar and Emily Crawford also scored for K-town. Their scores were the seventh and fifth of the season, respectively, for the two Red Raiders.
Patch 9, Schweinfurt 0: The two-time defending European D-I champs had no trouble with newcomer Schweinfurt, going up 6-0 at halftime en route to a perfect 5-0 overall and 4-0 Region III record.
Lauren Rittenhouse scored three goals and assisted on two others for Patch.
Heidelberg 4, Vilseck 0: Saturday at Heidelberg, Madison Stephens scored twice as the Lions reminded the D-I field they're still to be reckoned with in this month's tournament.
Heidelberg, which got a goal and an assist from All-European Layne Lowe, improved to 4-1 overall and 3-1 in Region III. Heidelberg's lone loss is a 4-0 defeat by visiting Patch on March 31.
Naples 4, Marymount 1: Saturday at Rome, All-European Alexandra Mack posted a hat trick to keep the defending European D-II champions Wildcats atop the Region IV standings at 5-0.
Hohenfels 3, Ansbach 1: Friday at Hohenfels, Lauren Fink, Alexis Perryman and Hannah Watkins scored the goals that lifted the Tigers (1-3) to their first victory of the season.
Ansbach fell to 0-4
Vicenza 3, AOSR 1: Saturday at Vicenza, Tatiana Miranda scored twice, and All-European Alex Frank added a goal and an assist as the Cougars improved to 3-1-1 by downing the American Overseas School of Rome.
---
---
---
---