Cycle hitters boost Legion, Yard Busters to Oki Pacwide sweep
by
Dave Ornauer
May 31, 2010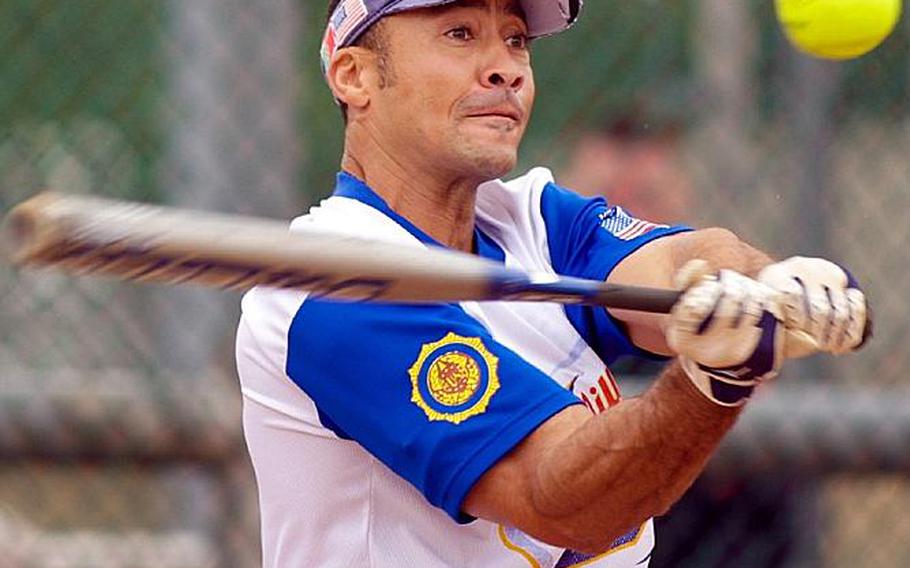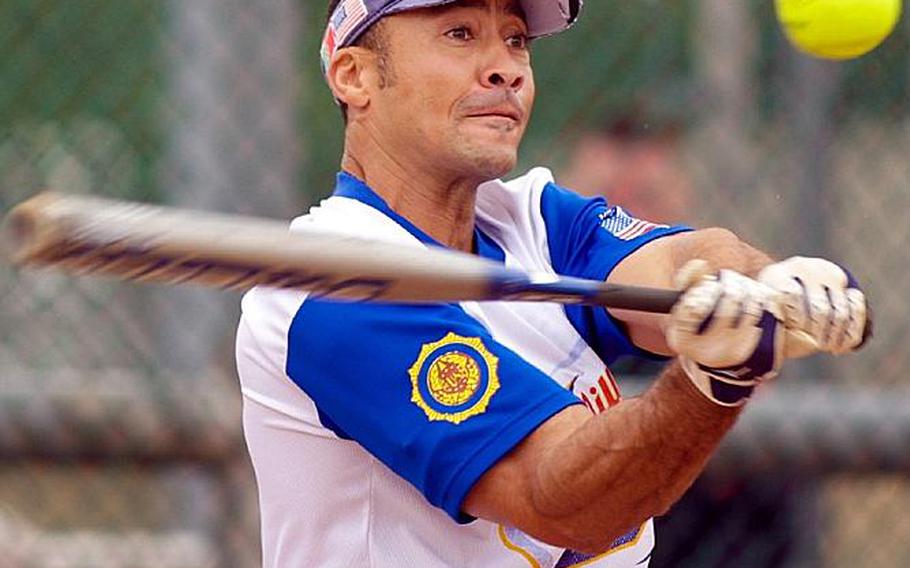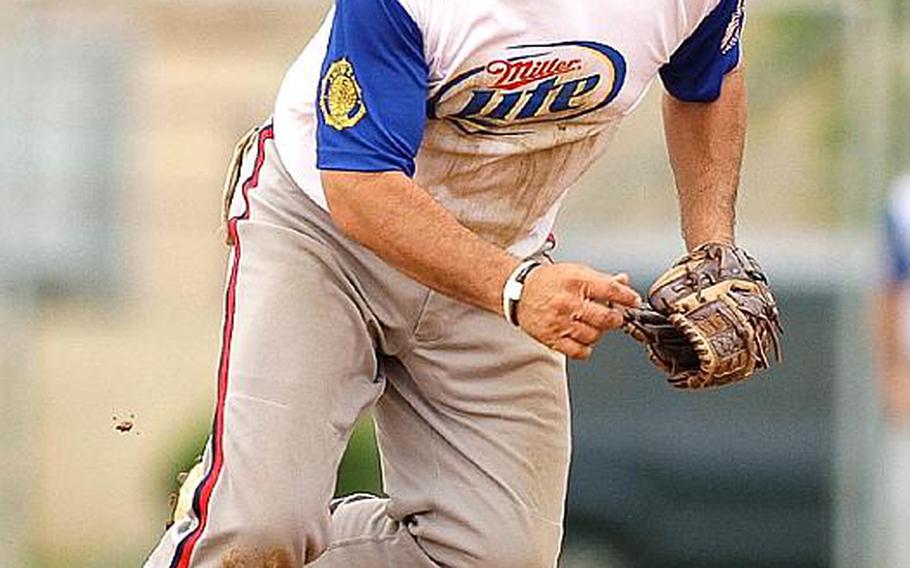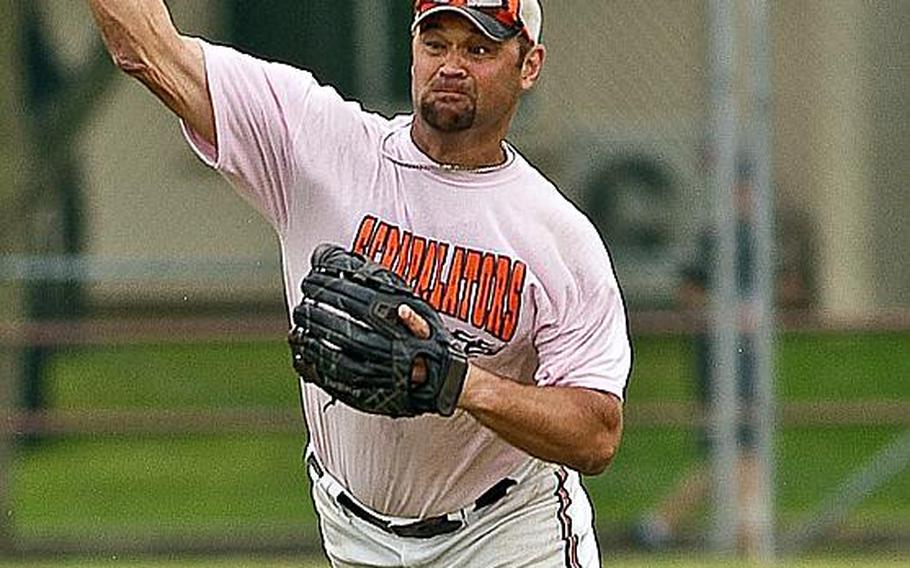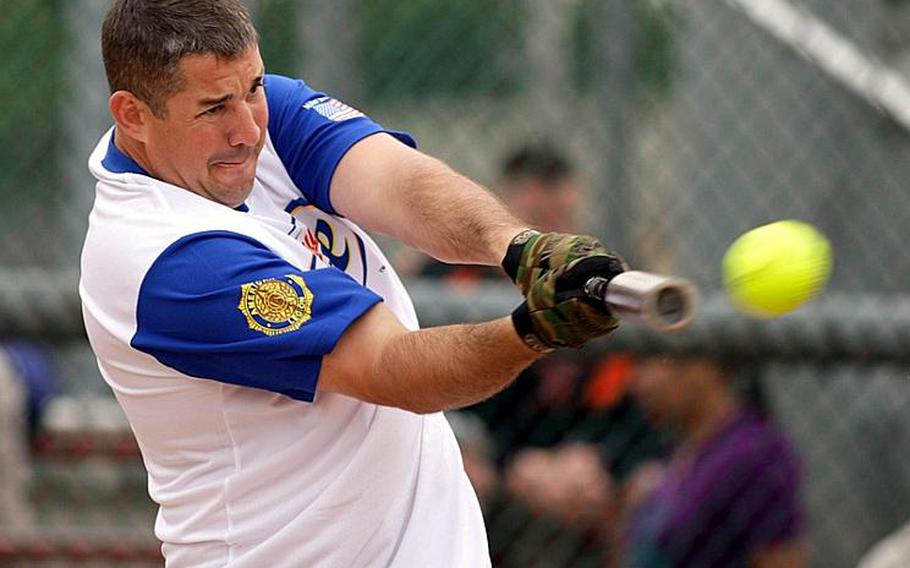 YONGSAN GARRISON, South Korea — Batters hitting for the cycle proved a valuable commodity for American Legion and Yard Busters of Okinawa in Monday's 20th Pacificwide Open Interservice Softball Tournament title games, with Chris Stevens and Kenni Godwin providing the fireworks:
Godwin batted 5—for-5 with four RBIs for Yard Busters, which took the hard road to the title, beating Kyungnam, Korea's national team, 17-13 in the second of two final games. Kyungnam won 9-3 to force the second double-elimination "if necessary" game.
"She's a phenomenal ballplayer," Yard Busters coach Quentin Carritt said. "She hit well all tournament. If I had to pick the No. 1 batter in that lineup, it would be Kenni."
Stevens went 4-for-5, reached base five times and drove in six runs as Legion left nothing to chance, routing Scrapalators, like Legion an open team, 26-13 in five innings.
"That's why he's the team captain," Legion coach John O'Brien said. "That's why he's the leader."
After three straight finals disappointments in Pacific Grand Slam tournaments, Yard Busters is now on a two-tournament winning streak. Legion won this tournament for the third time in seven years and now owns 12 Grand Slam titles, second to defunct Pacific Force's 39.
"That plane ride's going to be fantastic, with Legion bringing it home and Yard Busters taking the trophy home as well," Carritt said.
Women's championship
Yard Busters 3-17, Kyungnam 9-13 — Until the fourth inning of Game 2, Yard Busters bats fell silent, while Kyungnam's batters – not swinging until they had two strikes on them – patiently waited out walks and converted errors and what few hits they had into runs.
Kali Hemly tripled in a run and scored and Godwin hit an RBI double to account for Yard Busters' runs in the first game.
"For some reason … the girls take a warmup period, then they get the bats going," Carritt said.
Godwin's leadoff triple opened the floodgates in a 10-run fourth. Natalie Markos knocked in three runs with a double and a triple, Brooke Weeden tripled in two runs and Marlee Duran, Ebony Clark, Godwin and Wendy Dreisbach each had RBI hits.
Kyungnam tried to rally, but Weeden, at shortstop, snuffed out a first-and-second, no-out threat in the sixth by catching a popup, then tagging out a Kyungnam runner at second base.
"That was huge," Carritt said. "If there was … a point in the game when we knew we had it, it was Brooke's head's-up play at second."
Weeden was 3-for-4, all triples, Markos was 2-for-3 with a sacrifice fly and four RBIs and Dreisbach drove in three runs.
Men's championship
American Legion 26, Scrapalators 13 – Stevens drove in two runs as Legion sent 14 men to the plate in a 10-run first inning. He doubled in a run in the second and smacked a three-run in-park homer in the third.
Will Twaddell hit a two-run homer and an RBI single, Lynell McLeod batted 5-for-5 with an RBI, Richie Krause belted a two-run double, Gary Lafon drove in three runs, as did Chadd Malin, including a tape-measure two-run homer in the fourth to cap the scoring.
"We had a good team this year," O'Brien said. "They all came together. They jelled at the right time."
It was an emotional defeat for Scrapalators, like Legion a well-pedigreed team of All-Armed Forces veterans. They dedicated their tournament to team captain Elmer Mason and his wife, Val, at Tripler Army Hospital in Hawai'i set to undergo surgery for breast cancer.
"We fought the same way she's going to fight," Mason said, tears in his eyes. "We didn't quit. We didn't give up. And that's all I can hope and pray for."
Scott Harris had three RBI singles, Michael Docwait homered and hit a two-run double, and Doug Hooks and Matt Sehley each homered for Scrapalators.
ornauerd@pstripes.osd.mil