Coronas' late goal seals Kadena Kup
---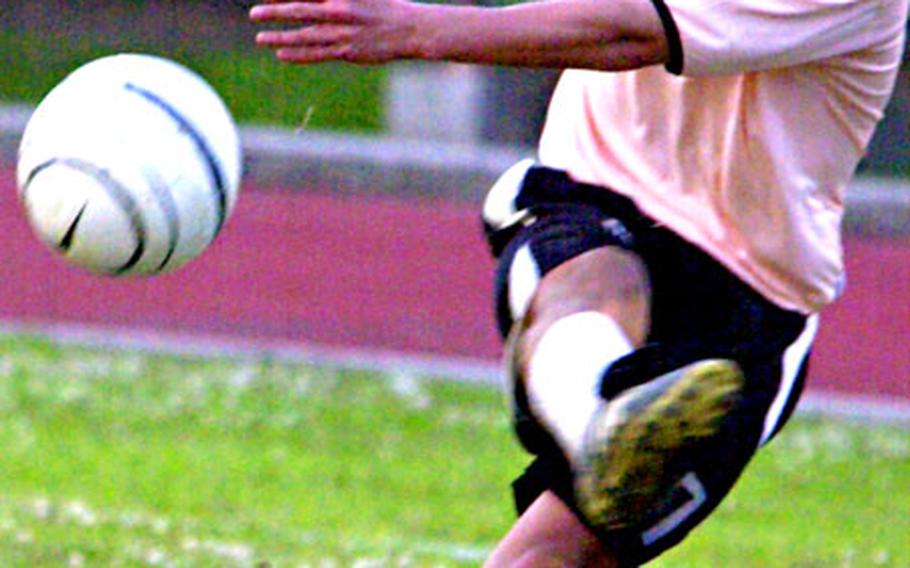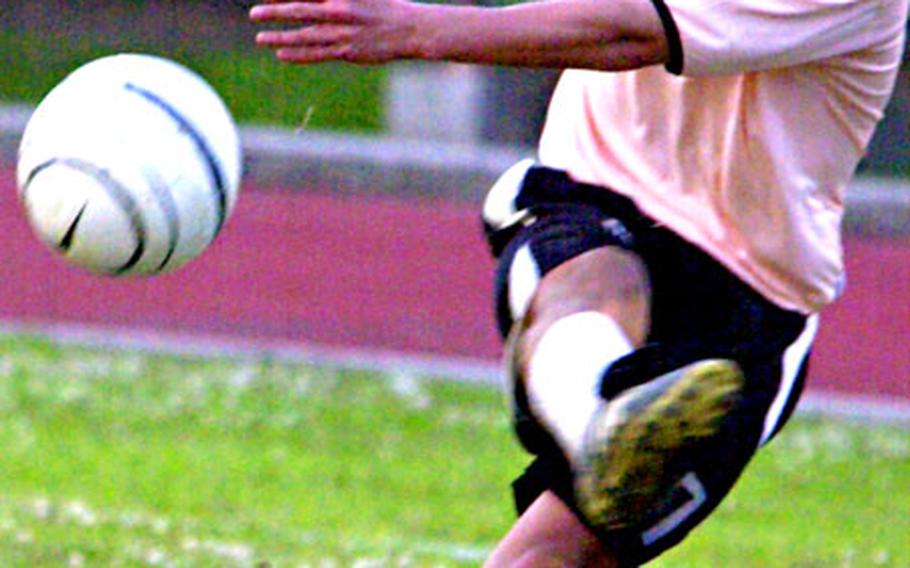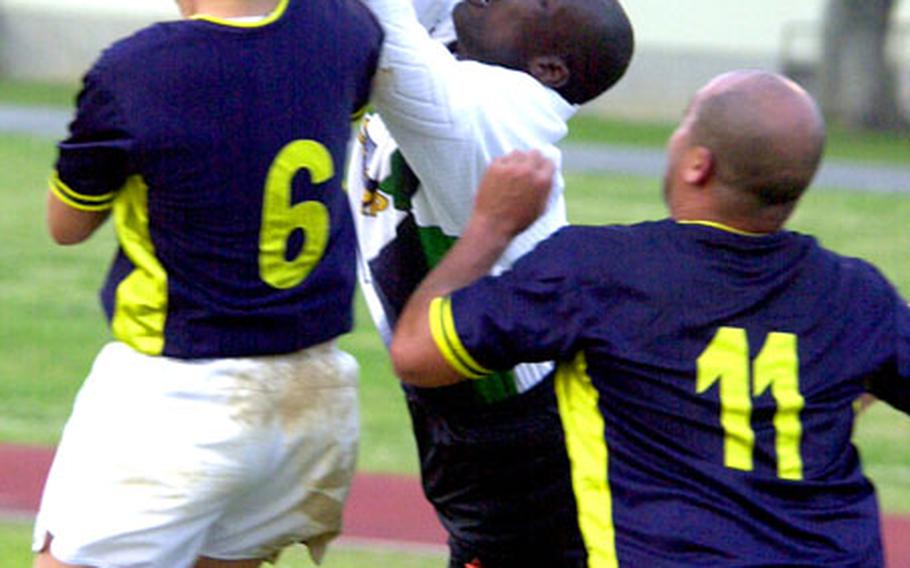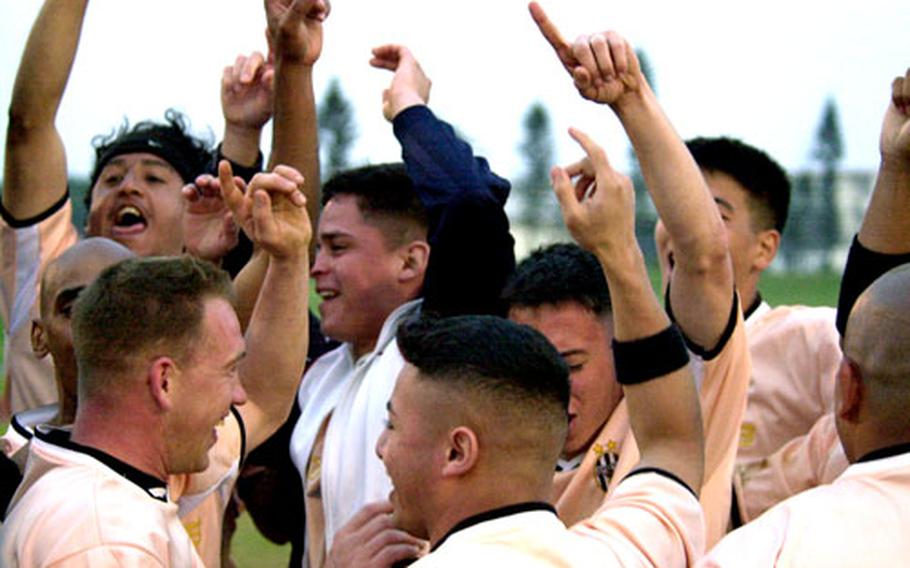 KADENA AIR BASE, Okinawa — The defense did its job but Mike Garcia and Jeremiah Roberts waited almost too long to do theirs.
With time ticking away, right-winger Garcia and center-forward Roberts teamed Sunday for the match's only goal of the Kadena Kup soccer tournament final as Coronas edged the Kadena Falcons 1-0.
"It happened so fast," Garcia said of the play that decided a defensive struggle late on a windy afternoon.
The weather was in sharp contrast to the deluge of rain showers that pelted the tournament's first two days and forced the last of three pool-play rounds to be canceled Saturday.
The tournament's eight teams, including off-island squads from Japan's Iwakuni Marine Corps Air Station and Osan Air Base, South Korea, battled through Sunday's single-elimination round until only Coronas, an Okinawa open team, and Kadena, a base team, were left standing.
After Coronas and the Falcons battled through a scoreless first 70 minutes, the game went into stoppage time with Coronas in possession.
Garcia took a feed from midfield and drove up the right side, sending a cross pass in the middle to Roberts, who hesitated only momentarily before tapping the ball into the right corner.
"I saw Jeremiah trailing and sent a one-touch pass to him," Garcia said.
"Mikey made a great play," Roberts said. "I lagged behind him, and he gave me a good ball. I had all the time in the world and just dropped it in."
The victory came just 90 minutes after Coronas reached the final by eliminating the Osan Mustangs 3-1 in the semifinals. Osan led 1-0 at halftime but Coronas rallied for two late goals to break a 1-1 deadlock.
"No rest," Garcia said of the 15-minute break between semifinal and final.
"We played great defense on Kadena," Garcia said.
"The defense and the goalkeeper (Joe Hernandez) saved us."
2005 Kadena Kup Soccer Tournament
At McDonald Stadium, Kadena Air Base, Okinawa
Round-robin standings
Pool A W L T GF GA Pts
Kadena Air Base (Okinawa) 2 0 0 4 0 6
Osan Air Base (S. Korea) 1 1 0 3 3 3
Pirates (Okinawa) 1 1 0 3 3 3
Iwakuni Air Station (Japan) 0 2 0 0 4 0
Friday's matches
Kadena 2, Osan 0
Pirates 2, Iwakuni 0
Saturday's matches
Osan 3, Pirates 1
Kadena 2, Iwakuni 0
Pool B W L T GF GA Pts
Coronas (Okinawa) 2 0 0 8 0 6
U.S. Naval Hospital (Okinawa) 1 0 1 3 1 4
Ammo (Okinawa) 0 1 1 1 3 1
Scorpions (Okinawa) 0 2 0 0 8 0
Friday's matches
Naval Hospital 2, Scorpions 0
Coronas 2, Ammo 0
Saturday's matches
Naval Hospital 1, Ammo 1, tie
Coronas 6, Scorpions 0
Single-elimination playoffs
Sunday's matches
Match 1: Kadena 5, Scorpions 0
Match 2: Naval Hospital 2, Pirates 1
Match 3: Coronas 2, Iwakuni 1
Match 4: Osan 5, Ammo 0
Match 5: Kadena 3, Naval Hospital 2
Match 6: Coronas 3, Osan 1
Match 7: Coronas 1, Kadena 0
---
---
---
---