Coaches told to keep in touch with spring teams
---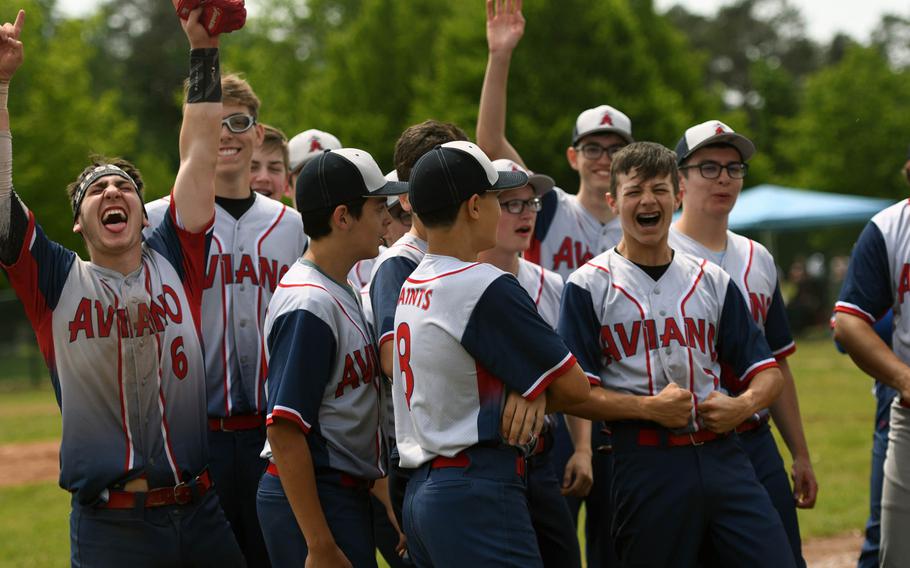 DODEA-Europe athletic director Kathlene Clemmons has advised the organization's coaches and athletic directors to maintain communication with student-athletes during the ongoing school closure due to the coronavirus.
Clemmons, in a Tuesday email widely distributed to DODEA-Europe athletic staff, said that it is "very important" to maintain a sense of "team accountability" even as those teams are unable to gather on practice fields or prepare for games and meets.
"I would like to encourage coaches to stay in contact with your student-athletes," Clemmons said. "The isolation from school friends, teammates and coaches is difficult."
At the administrative level, DODEA-Europe is still making preparations for an eventual start to the spring season. In the email, Clemmons asked coaches to submit their eligibility rosters to the organization, a bit of routine paperwork to be conducted under circumstances that are anything but routine.
The spring season was due to start March 14 with boys and girls soccer. Baseball and softball was scheduled for a March 21 start. Track and field was slated for a first set of meets on March 28.
All of those dates have been scrapped as the vast majority of DODEA-Europe schools have closed their doors and moved instruction online as part of an unprecedented worldwide response to the spreading pandemic.
In Tuesday's email, Clemmons said the spring season is canceled through DODEA-Europe's existing spring break and said the organization will "reevaluate" the situation on April 13. She added that DODEA-Europe is taking its "guidance from military leadership as they work with host nation leaders."
For now, the possibility of a DODEA-Europe spring sports season in some form remains in play.
"We will take a look at the landscape and see where we are at that time," Clemmons said in reference to the April 13 reevaluation date. "We will not cancel the spring season until we are instructed to do so."
broome.gregory@stripes.com Twitter: @broomestripes
---
---
---
---