Champions well represented on All-Europe lists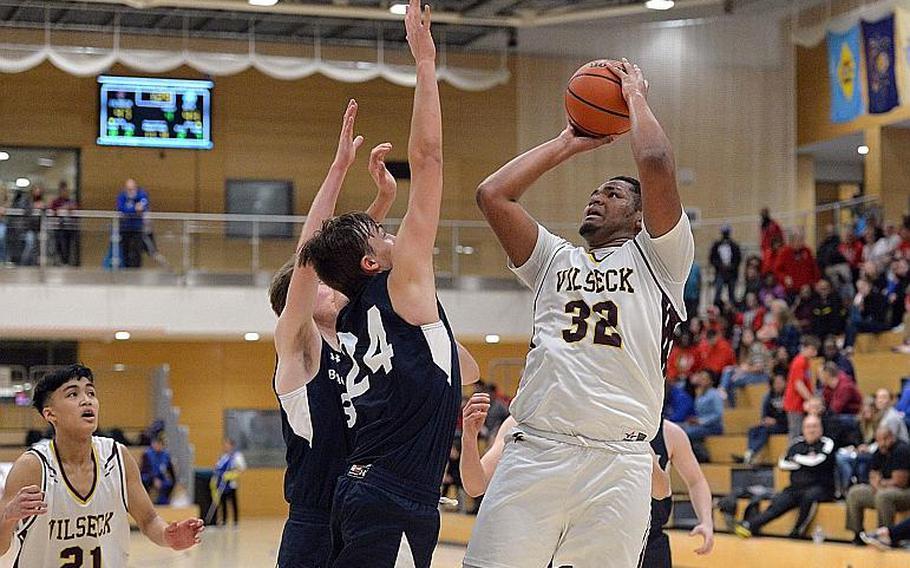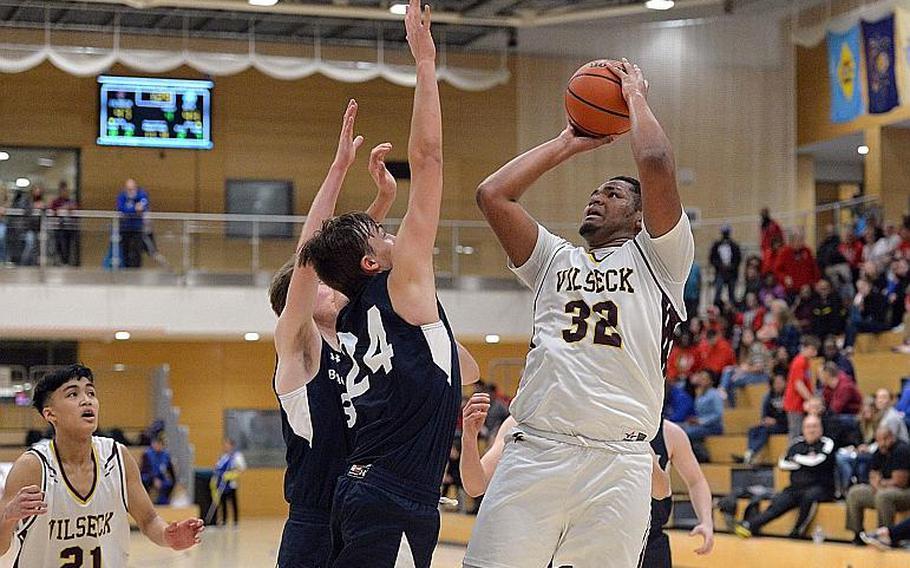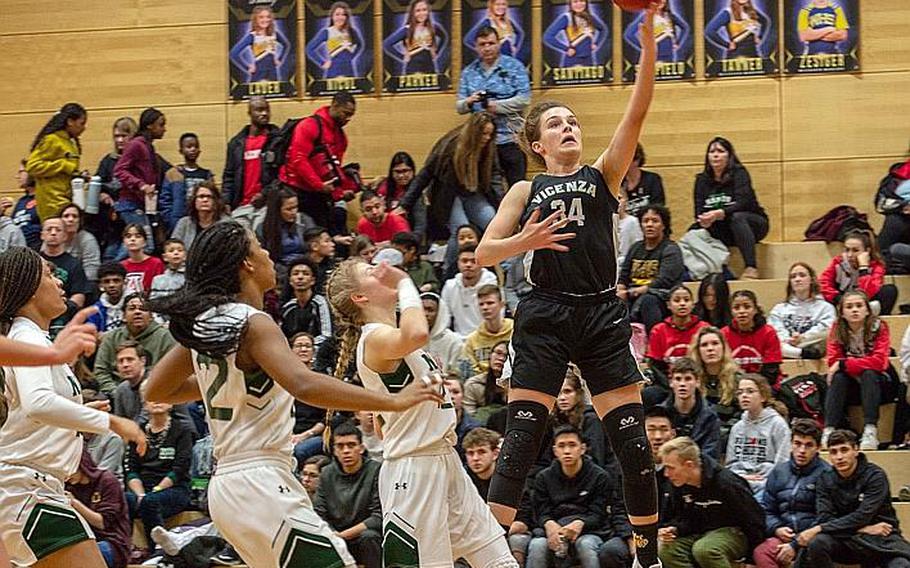 Standout student-athletes from what proved to be the last season of the 2019-20 DODEA-Europe sports year were recognized this week with the release of the winter All-Europe teams.
The organization canceled the entirety of its spring season as schools closed their doors and shifted instruction online in response to the coronavirus.
Boys basketball Division I schools dominated the boys basketball list, accounting for eight of the 10 first-team roster spots.
Guard Cameron Gaetos and big man Jonas Matthews earned first-team nods for the Vilseck Falcons, the breakout Division I championship squad. Runner-up Ramstein placed the senior duo of Jerod Little and Jason Jones Jr. on the team, as did semifinalist Kaiserslautern with its senior pairing of Darius Camp and Tre Dotson. Black Forest's Gabriel Kruse and Wiesbaden's Dominique Bivins represented their Division I schools on the squad.
The star player from each smaller-division championship team elbowed his way onto the Division I-heavy first team, namely Tyrell Holland of Division II Naples and reigning Stars and Stripes boys basketball Athlete of the Year Chandler Pigge of Division III Baumholder.
Vilseck and Ramstein each placed one player on the second team to lead all schools with three overall selections apiece among the 21 recognized boys players. Thirteen of those spots went to senior student-athletes, and six more to juniors; freshman Jayden Butler of Rota and sophomore Amare Francois of Lakenheath earned spots on the second team.
Girls basketball DODEA-Europe's three championship teams added to their award tallies by accounting for five of the 10 first-team All-Europe spots.
Division I dynasty Stuttgart was represented by guard Olivia Sullens and forward Skye DaSilva-Mathis. Overwhelming Division III champion Spangdahlem placed guard Lorelai Vargo and post Izzy Smith on the squad. Roxanne Sasse, the point guard of the Division II champion Naples Wildcats and the 2019-20 Stars and Stripes girls basketball Athlete of the Year, rounded out the first-team championship cohort.
Division I contender Ramstein landed two first-team selections in seniors Alexis Tri and Shannon McCray. SHAPE point guard Gabi Shultz, Vicenza star Claire Troiano and Aviano standout Mikyla Harkley joined them on the first team.
Stuttgart and Ramstein each earned a second-team nod to tie for top honors with three overall selections apiece.
The 20 honorees were evenly distributed among grades, with six seniors, eight juniors and five sophomores among the selections. Kaiserslautern second-teamer Audrey Elisondo was the lone freshman to earn recognition.
Cheer The Stuttgart Panthers led all cheer squads with five representatives among the 24 total selections. Stuttgart landed three members on the first team and two on the second.
German rivals Ramstein and Wiesbaden followed close behind with four honorees apiece, while fellow Division I program Lakenheath placed all three of its selections on the first team to match Stuttgart's first-team contingent.