Boys basketball preview
Can Humphreys duplicate a perfect season?
by
Dave Ornauer
December 5, 2019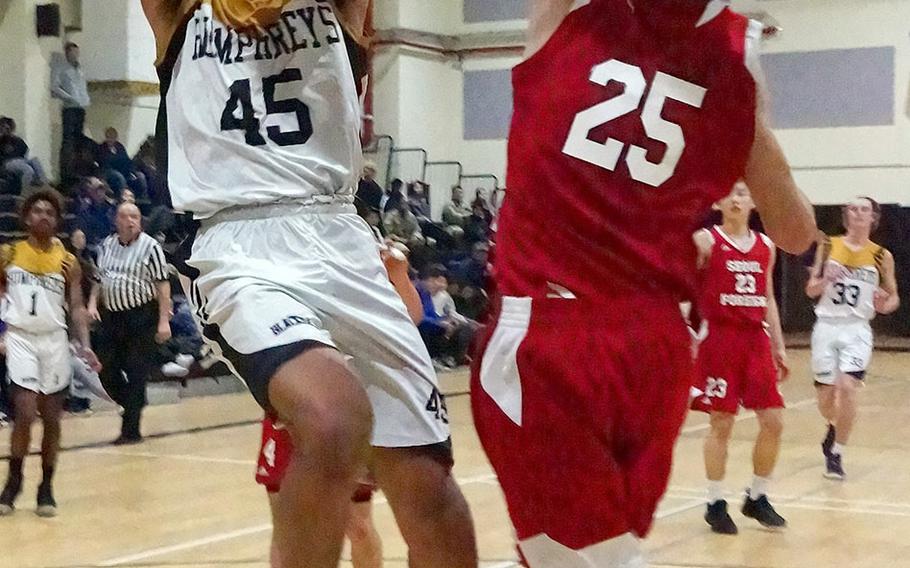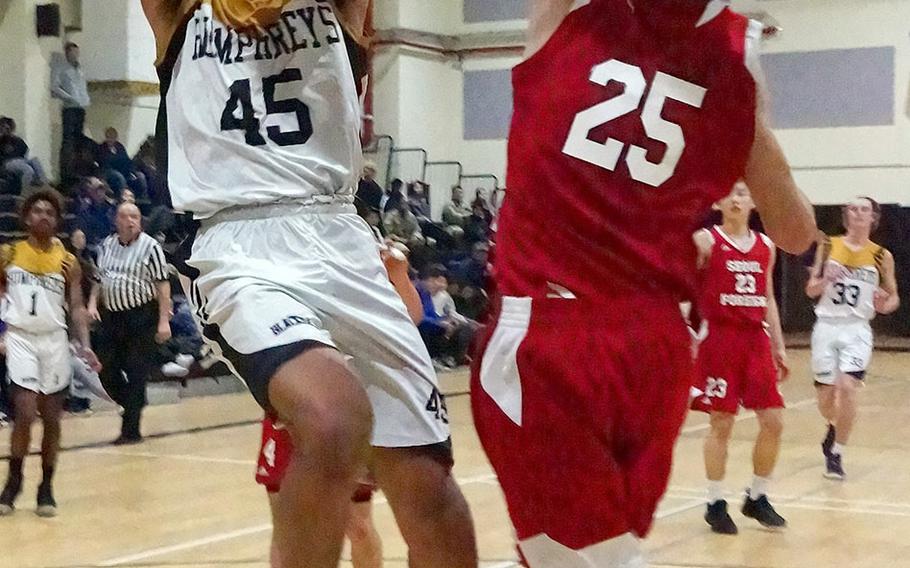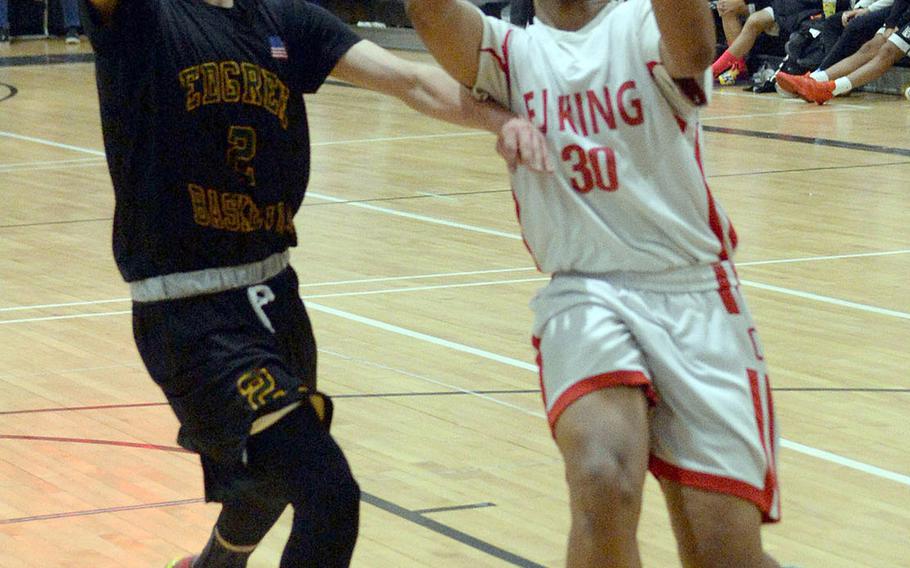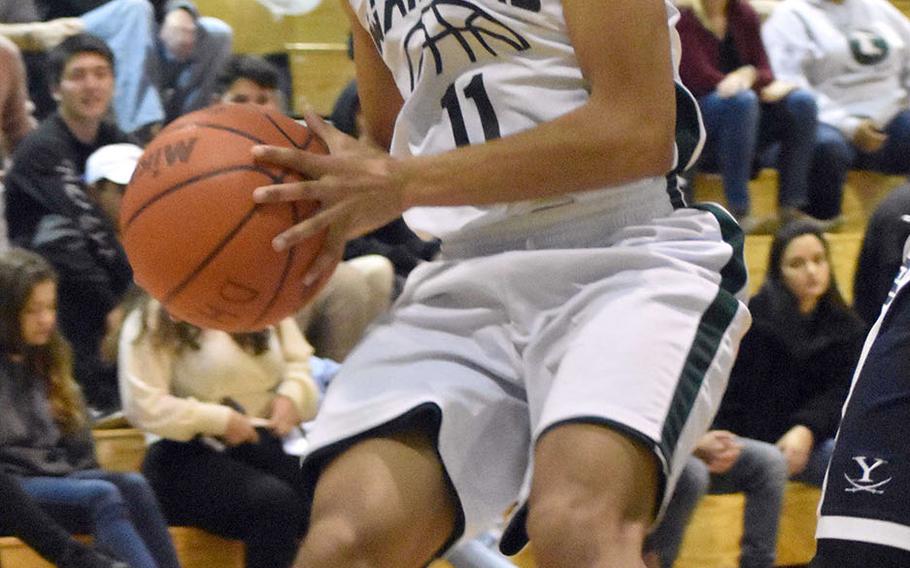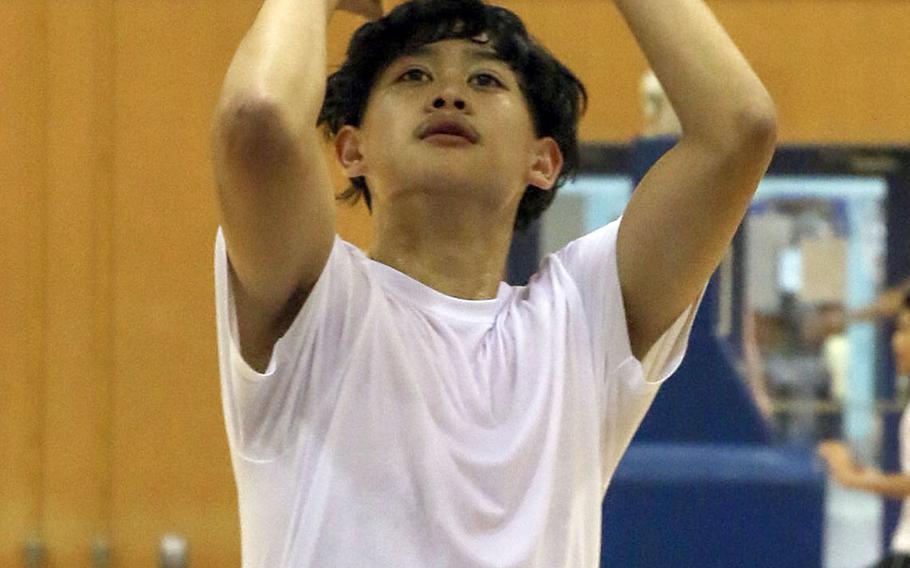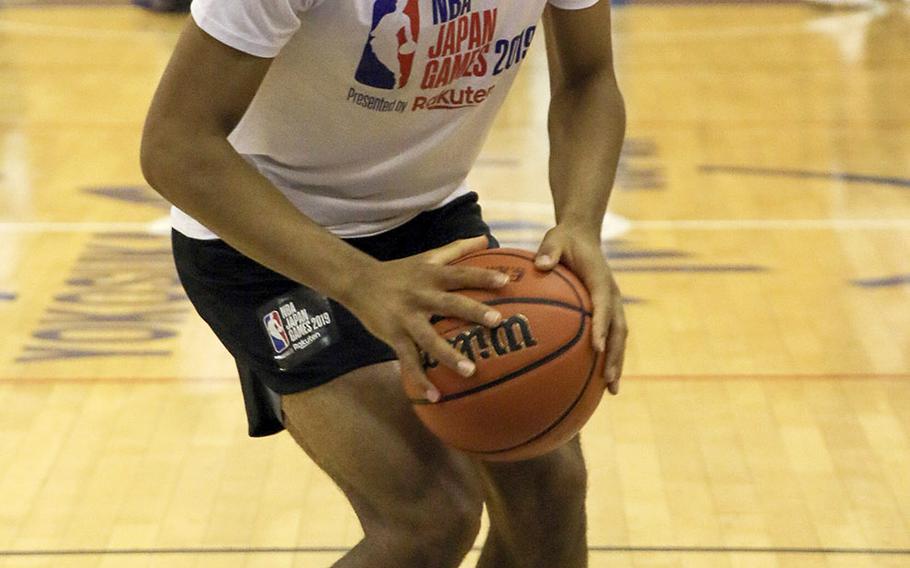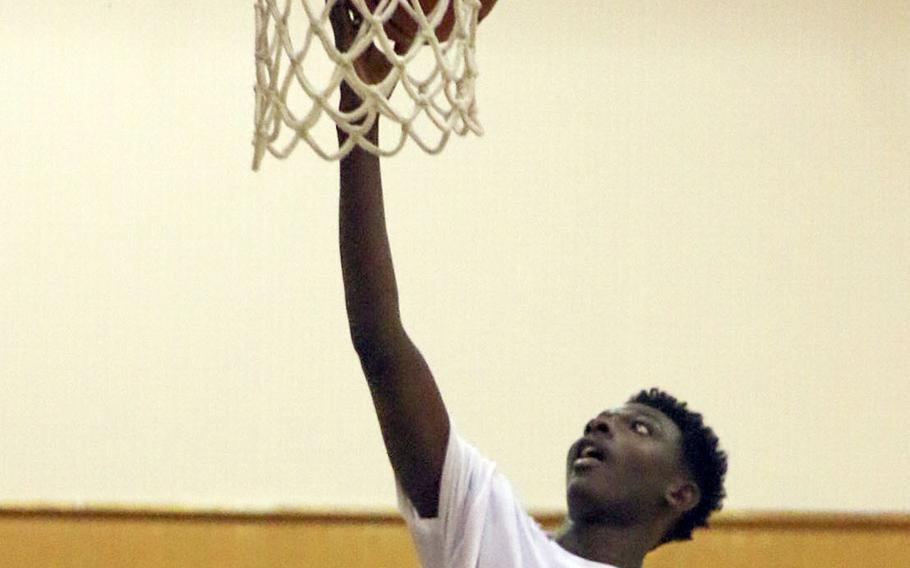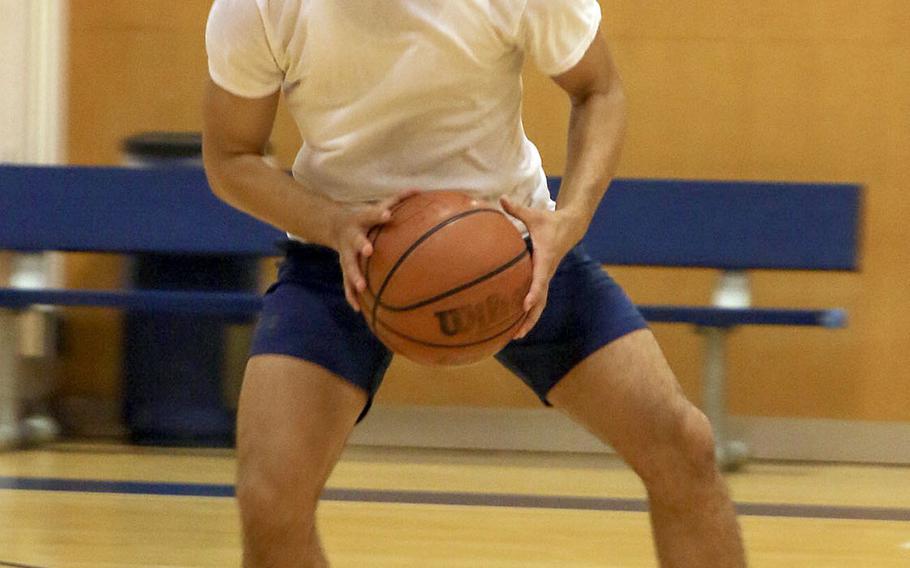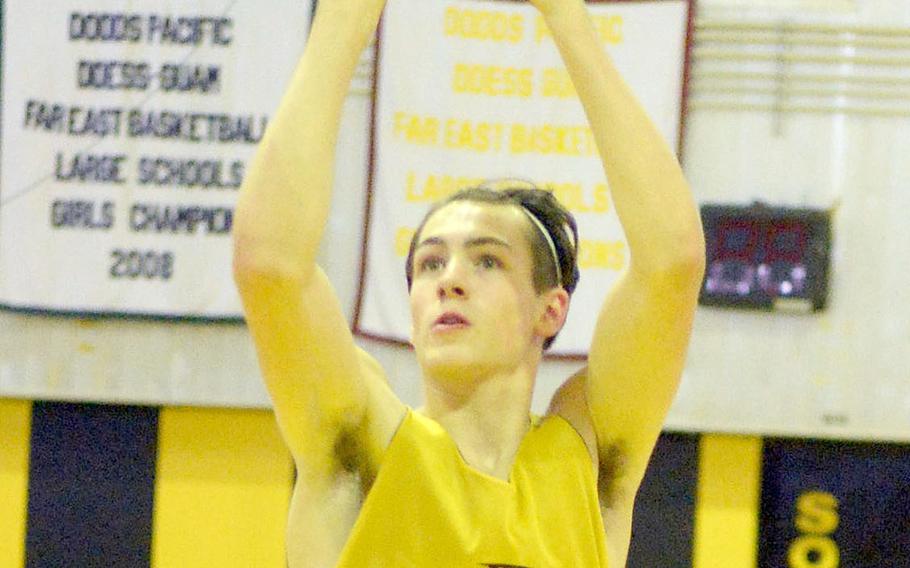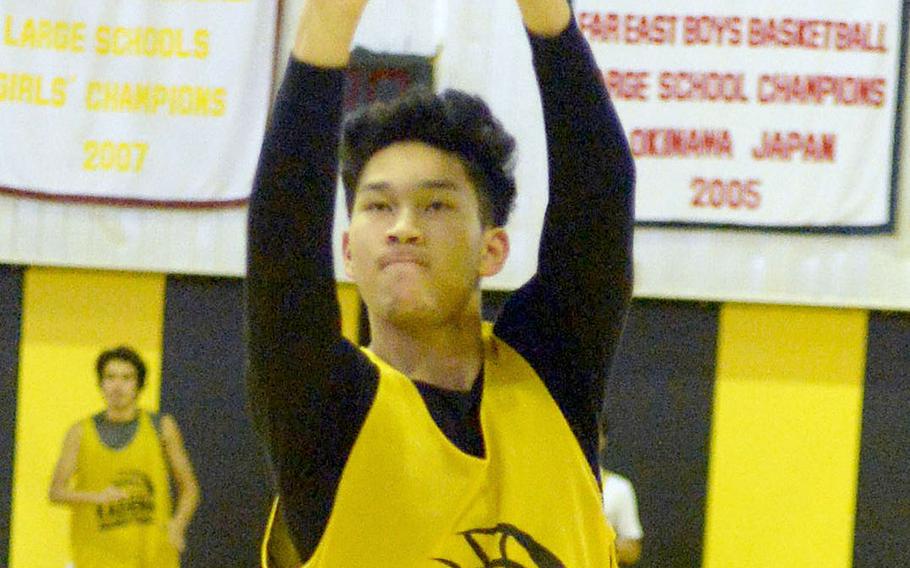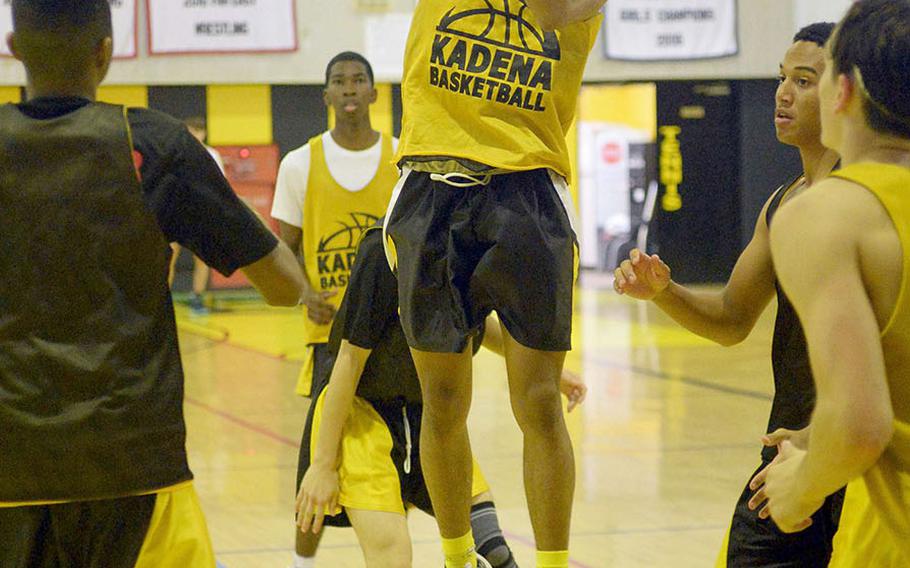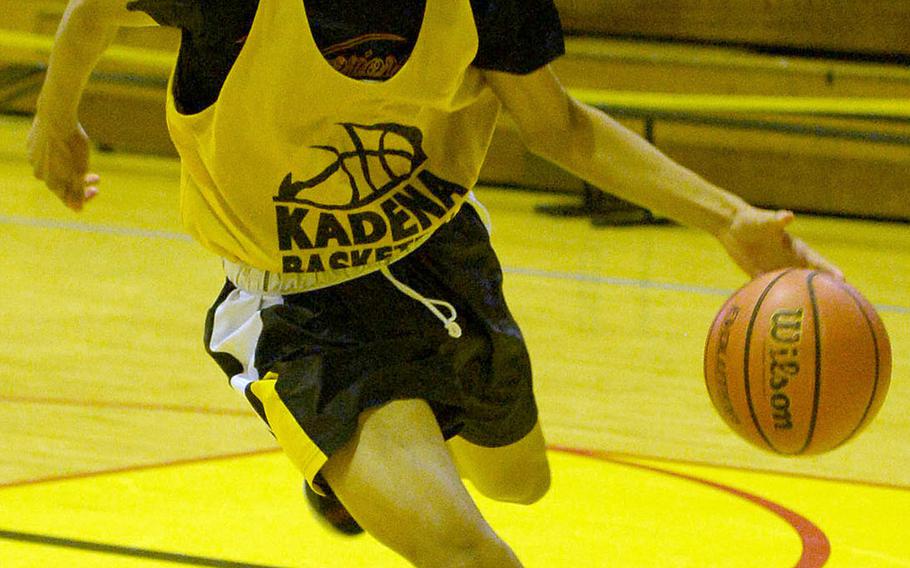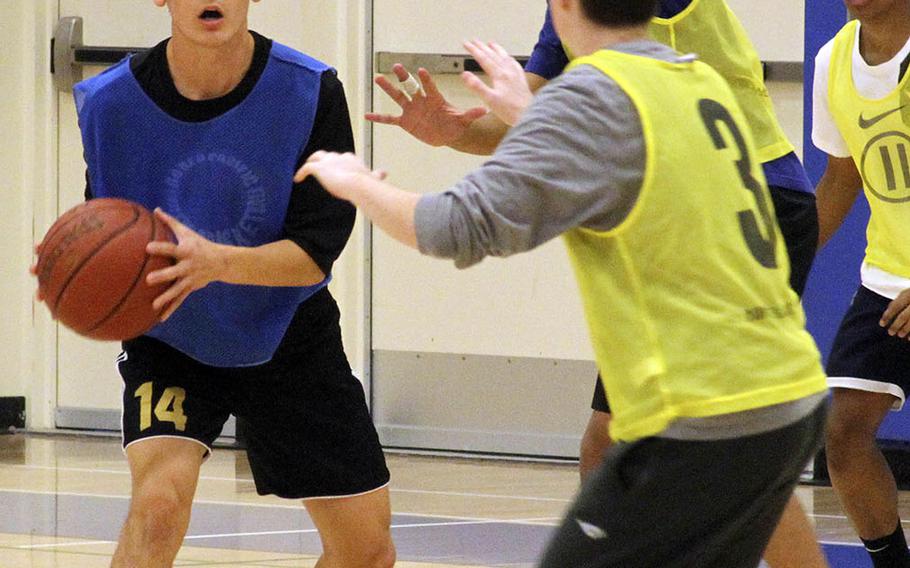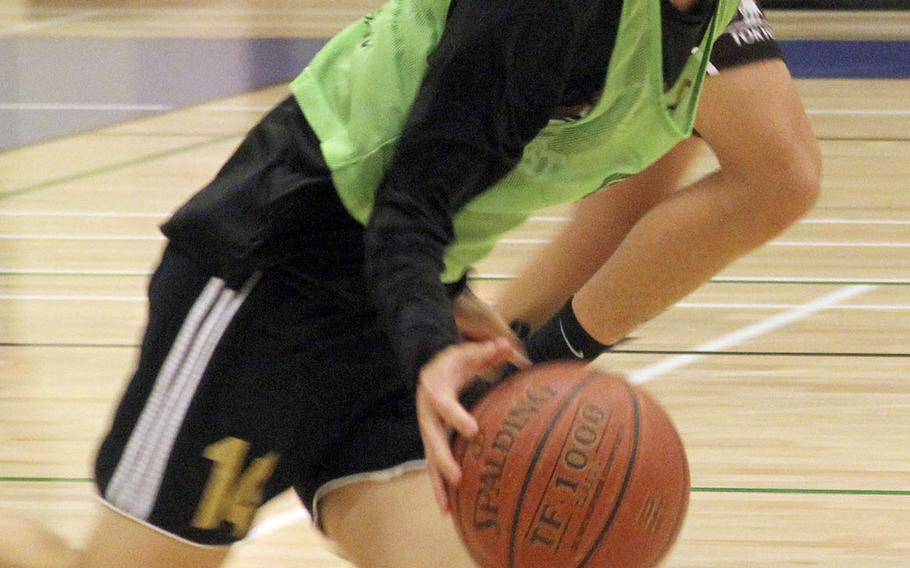 After winning all 33 games and a school-first Far East Division I boys basketball title, the question is: Can Humphreys do it all again?
Key to the Blackhawks' fortunes, coach Ron Merriwether says, is trying to ensure that his charges keep their perspective, gain the maturity needed to move forward and, most importantly, keep their egos in check.
"First thing is to make sure my players don't have a huge head," Merriwether said "My main concern is building the maturity that's needed to weather the storm throughout the season. That's where most of my challenge lies. We have new pieces."
J.B. Pope, a three-point specialist for Daegu last year, this season will shoot those baseline distance shots for the Blackhawks. Myles Johnson transfers to Humphreys from Barksdale Air Force Base, La. Plus, there are some move-ups from the Blackhawks' junior varsity squad.
And there's 6-foot-4 junior Collin Metcalf, who steps into the shoes vacated by his older brother, Quintin, a former three-time Far East Most Valuable Player now at St. Bonaventure (N.Y.). Junior Connor Coyne will try to replace the all-around play of graduated Jalen Hill.
"It's just putting the pieces together and getting them to gel at the right time," Merriwether said.
Humphreys will again travel to the American School In Japan Kanto Classic in January, the first of three tournaments the Blackhawks won last season. It's where Merriwether says his charges will get their biggest tests heading into Far East.
"Most of our competition is going to come in Japan," he said. "I have confidence in what we're doing here. Things aren't going to work so easily when we're away from home. We need that kind of test."
They'll get challenges in the likes of Kadena, which returns four of its five starters, including center Blake Dearborn and guard Casey Cox.
St. Mary's has opened 7-1 and won an invitational title in Taipei that the school's been trying to win for 50 years. Last year's D-I runner-up, Nile C. Kinnick, only returns one starter from last year.
St. Mary's welcomes Kris Thiesen as its new coach, while Saleem Malik takes over at Kubasaki, its first new coach in 12 years, replacing Jon Fick, who steps aside with five D-I titles.
Among new coaches is one veteran face, Devin Robinson, MVP of the Far East Division II tournament three years ago who's back as an assistant with his former E.J. King team. His younger brother, Dyson, earned MVP honors for the defending D-II champion Cobras.
The Robinson name carries with it some cachet, Cobras head coach Travis Elliott said.
"Lose one, gain another," Elliott said, adding that the older Robinson "really has the respect of the guys. He knows our history past and present and has lived it the last three years. He's a winner. He knows how to motivate and relate to the kids and they respect him."
From a lineup standpoint, the Cobras also welcome back another Far East winner, D-II cross country champion L.J. Scarver.
He left basketball as the Cobras' second-leading scorer at the middle of last season to focus on track and field, but returns along with their core guards, junior James Meacham and senior Jalen Nall.
The Cobras don't have the height they had a season ago, but are quicker and faster, Elliott said. That Scarver, Nall and Meacham spent much of the summer in the gym simply makes the core that much stronger.
"They're excited to play with L.J. again," Elliott said. "That was a big pickup, adding him back to the roster. It's making our transition that much smoother and maybe stronger. That all they do is play basketball together, their chemistry is that much better."
Perhaps the Cobras' strongest contender might be Robert D. Edgren, which lost its senior core but brings in several freshmen not new to the game who have matriculated in Misawa Air Base's Jets club program.
Both Osan and Daegu in Korea are in full rebuild mode. And Zama welcomes its third coach in four seasons, William Guion, a Navy seaman at Naval Air Facility Atsugi.
ornauer.dave@stripes.com Twitter: @daveornauer