Baseball/softball preview
Can anyone dethrone Ramstein, Sigonella on diamonds?
by
Gregory Broome
March 22, 2018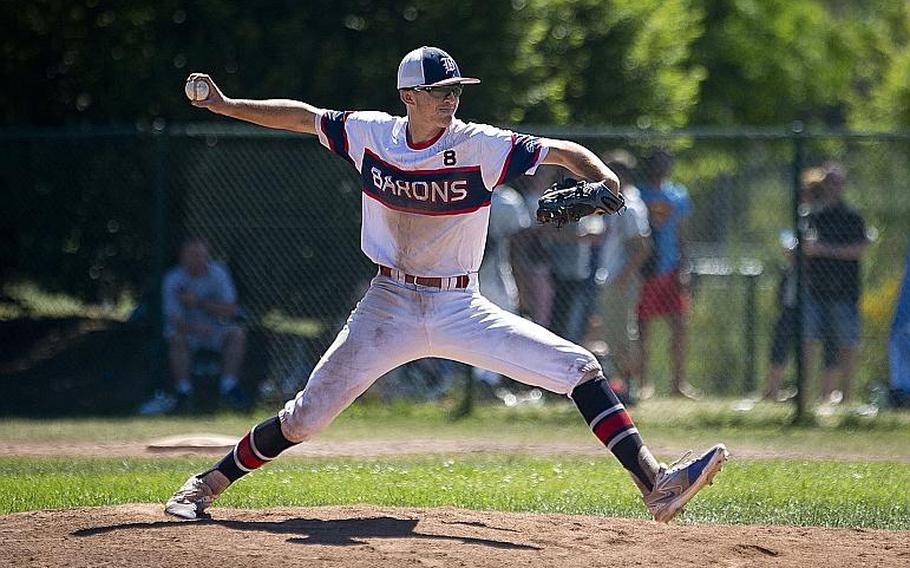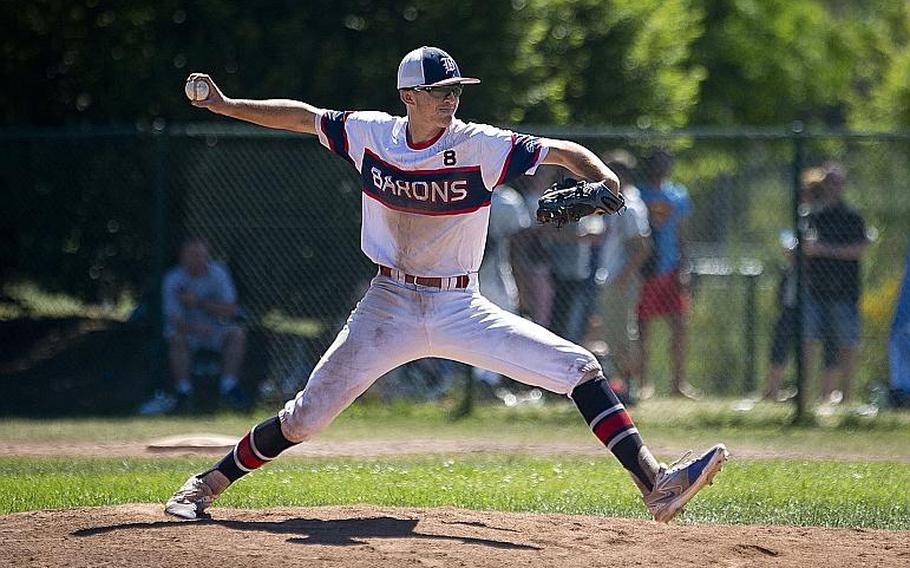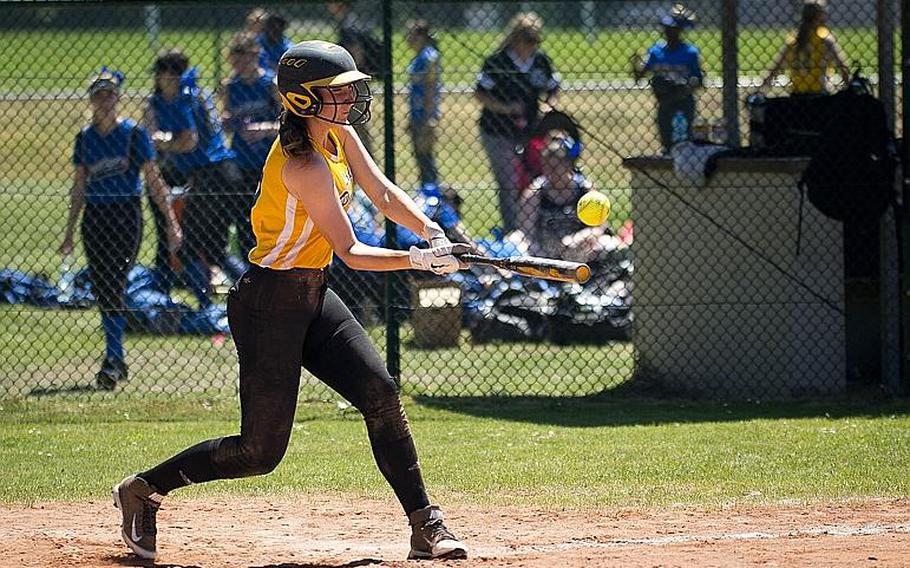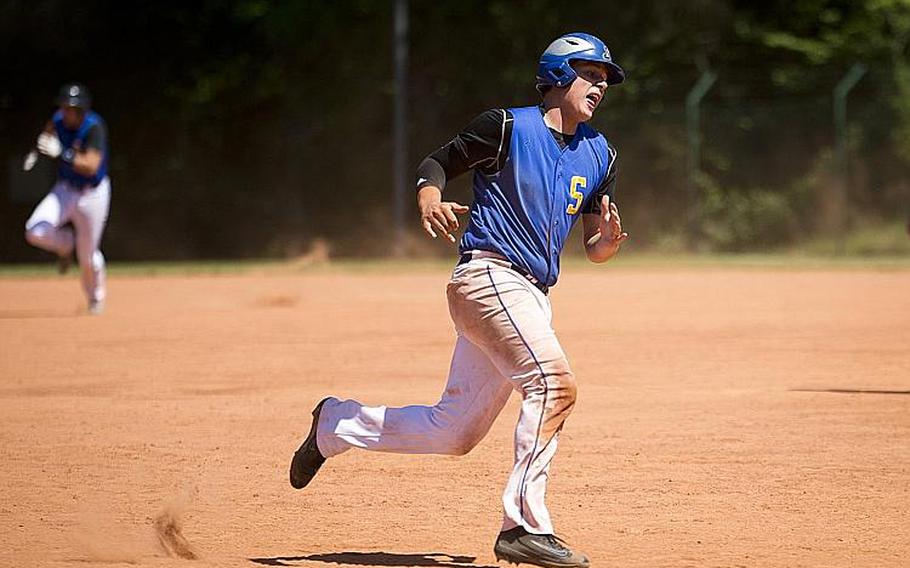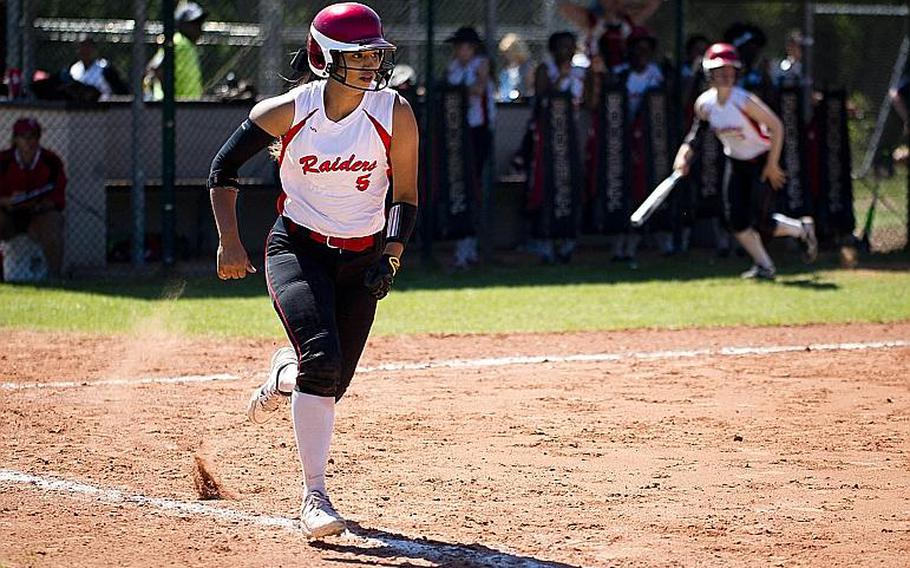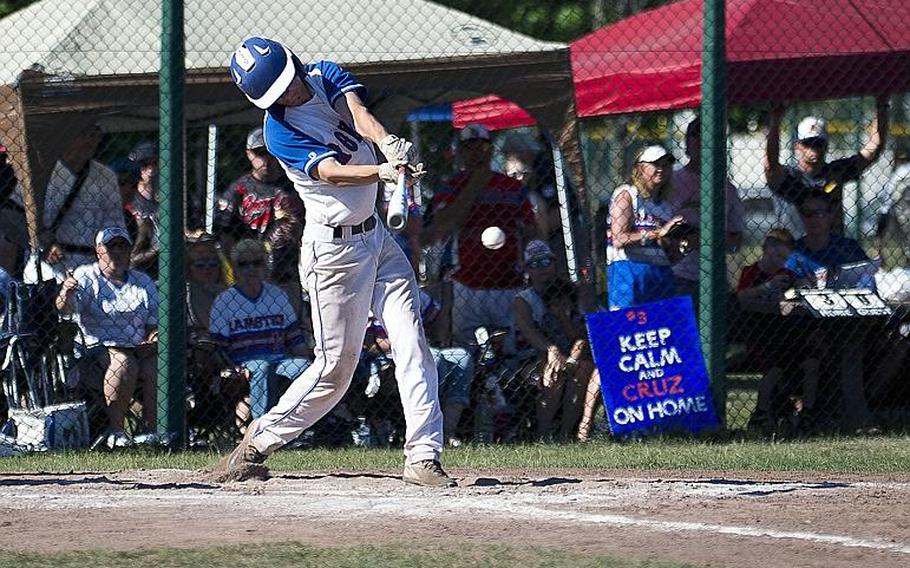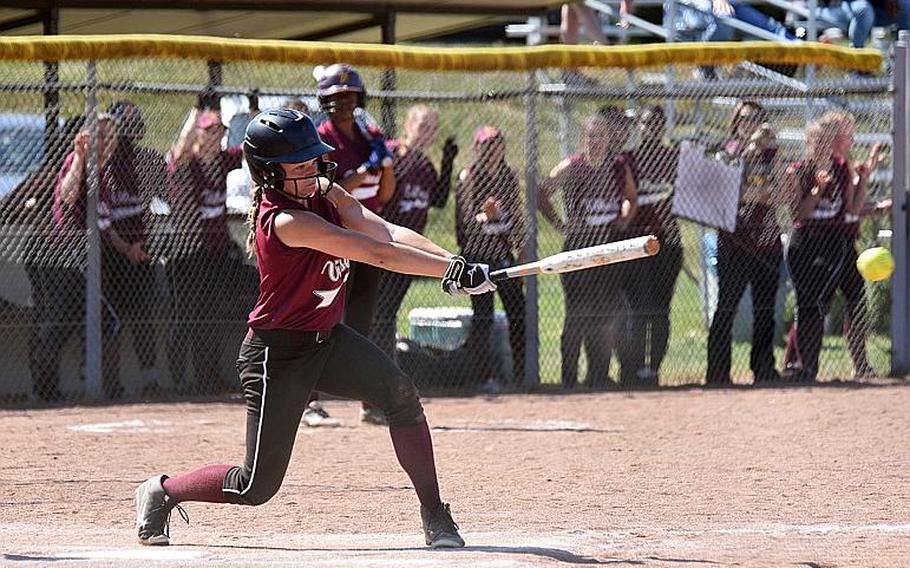 The Ramstein Royals and Sigonella Jaguars will open defense of their matching baseball and softball championships this weekend as the 2018 DODEA-Europe baseball and softball seasons begin their two-month run.
Ramstein, the Division I champion in both baseball and softball last season, opens with a Saturday set at SHAPE, Sigonella, which swept the small-school baseball and softball titles last spring, join Aviano and Vicenza in a four-school, two-day set at Naples.
The season quickly adjourns for spring break after a handful of March 30 games, then begins its stretch run on April 14. The European baseball and softball tournaments are scheduled for May 24-26 in the Kaiserslautern Military Community.
Baseball The gap between the Ramstein Royals and the rest of DODEA-Europe baseball was narrowed considerably last spring. But it wasn't fully bridged.
Ramstein persevered to its fifth straight Division I championship even after a season full of the kind of adversity it hadn't faced in earlier years of its ongoing dynasty. The Royals saw a multiple-year winning streak ended in a four-loss regular season, lost a pool playoff game to Stuttgart, survived a semifinal against Wiesbaden by a single run and outlasted upset-minded Lakenheath 8-6 in the title game to hoist a particularly hard-earned trophy.
The 2018 season figures to present an equally monumental challenge for the Royals.
Head coach Travis Shoffner has just six returning players, including only two starters, with which to build a foundation for his first year as Ramstein head coach. The roster features 10 combined freshmen and sophomores, a departure from recent Royal teams that placed dominant upperclassmen atop the pitching rotation and in the heart of the batting order.
But the Royals aren't looking at an entirely blank slate. Shoffner has been on the team's coaching staff for five years and is stressing "program stability" after taking over for outgoing coach Tom Yost. Tieran Shoffner, Nemo Kindle and Jerod Junkins give the Royals three solid pitching options, while junior Nathan Kranz brings a solid bat and glove to the key position of centerfield.
Still, Ramstein's unprecedented uncertainty presents an opportunity for those teams that have spent the past few years looking up at the Royals, including returning runner-up Lakenheath, displaced powerhouse Stuttgart and perennial contenders Kaiserslautern and Wiesbaden.
Justin Bates, the final baseball coach at Heidelberg before that historic school's closure in 2013, takes over as head coach of the Kaiserslautern Raiders after years as an assistant. Four returning starters, headlined by versatile senior Nolan Sherman, give Kaiserslautern, the 2016 runner-up in a devastating rain-shortened title game, the chance to return to the elimination round after missing the semifinals last season.
Wiesbaden, which took a similarly heartbreaking 4-3 loss to Ramstein in last year's semifinal, fields an intriguing mix of newcomers and proven performers. Lefthanded pitcher Jesper Carabajal, a senior who also played for the Warriors as a freshman, should present considerable problems for opposing lineups.
Naples and Vilseck, meanwhile, could further complicate the playoff picture if their young rosters coalesce in time for the tournament.
Among small schools, the defending champion Sigonella Jaguars remain the team to beat behind returning senior and 2017 title-game hero Alex Ogletree and fellow All-European Mason Carter.
Spangdahlem, known until this school year as the Bitburg Barons, will look to renew its championship push in the absence of seasoned head coach Wayne Phillips. New coach Daniel Little and senior pitching ace Max Little lead a team coming off two straight championship game losses, including a 2016 setback to Rota.
Softball Few teams in any DODEA-Europe discipline have dominated their sport as thoroughly as the Ramstein Royals did the 2017 softball season.
Ramstein went 14-0 on the regular season, including a 12-0 mark in Division I games, and was similarly dominant in the postseason in winning its five tournament games by a combined score of 74-12. The Royals punctuated their stunning spring with a 16-1 rout of the Stuttgart Panthers, the archrival that was crowned the 2016 champion when that season's title game was cancelled due to weather.
While they'll be hard-pressed to approach last year's level of dominance, the Royals enter 2018 as a strong bet to repeat as champion. They'll send out DODEA-Europe's most overwhelming pitcher in reigning Stars and Stripes softball Athlete of the Year Abby Walker, while senior shortstop Savannah Sparrow brings considerable punch to a lineup featuring 11 returning players.
Expect old rival Stuttgart to again present Ramstein's most formidable obstacle. New coach Micheal Lady inherits a roster featuring a deep pitching staff led by senior Kira Wright, a solid infield featuring corner specialist Rachel Johnson and a powerful lineup including senior utility player Tayah Curry.
Elsewhere in the division, senior stars Ally Alamos of Kaiserslautern and Kayla Silden of Vilseck will look to guide their respective teams into the title picture, while a promising Vicenza roster might boost the Division I profile of the former Division II powerhouse.
Reigning Division II/III champion Sigonella lost seven senior starters from last year's team but remains a small-school title threat behind juniors Hannah Davis and Jessica Jacobs. The Jaguars get an early taste of divisional competition this weekend as they share a four-team field with Aviano, the divisional champion in 2015 and 2016.
Spangdahlem, which took a tough 9-5 loss to Sigonella in last year's final, has a new coach, Tammy Walls. Catcher Justine Tila is a candidate for a breakout season for the Sentinels.
Twitter: @broomestripes