Baseball preview
Can anyone catch Ramstein? Several will try
---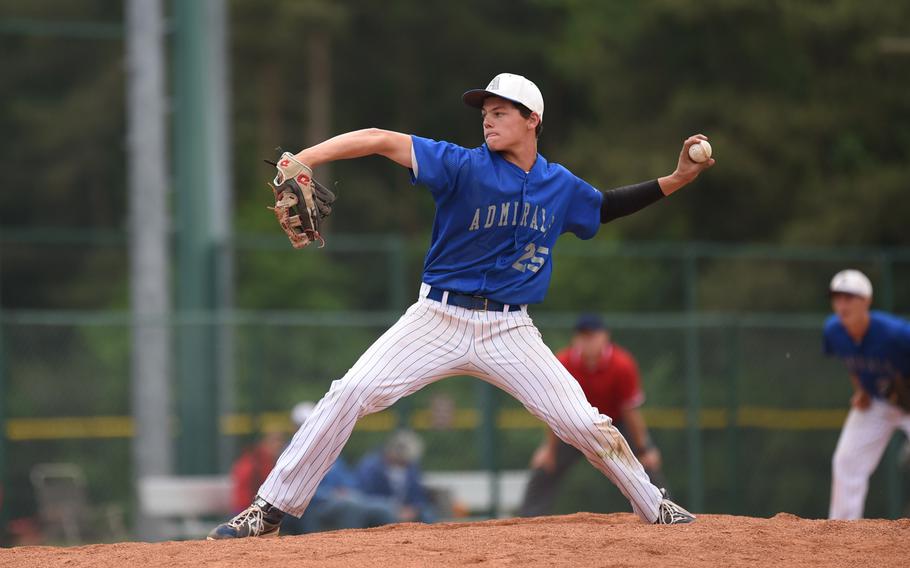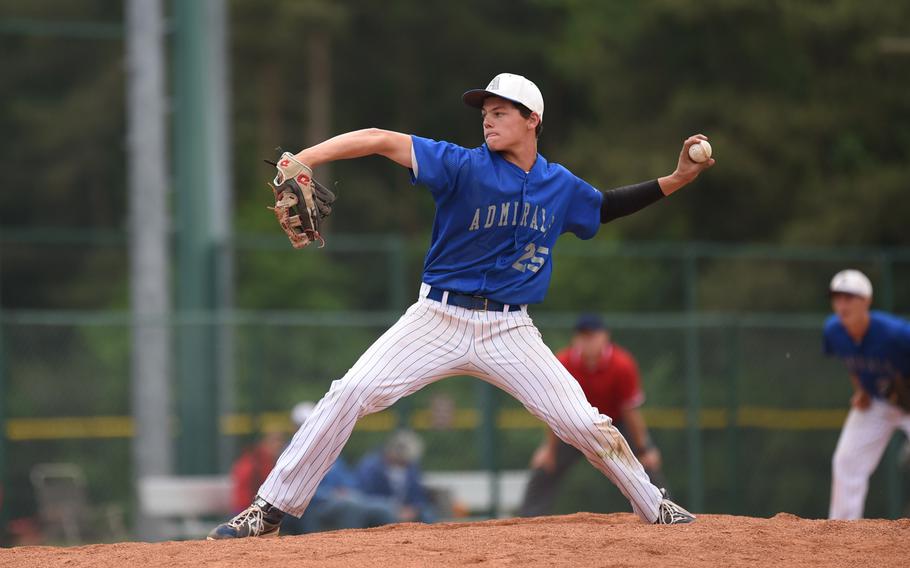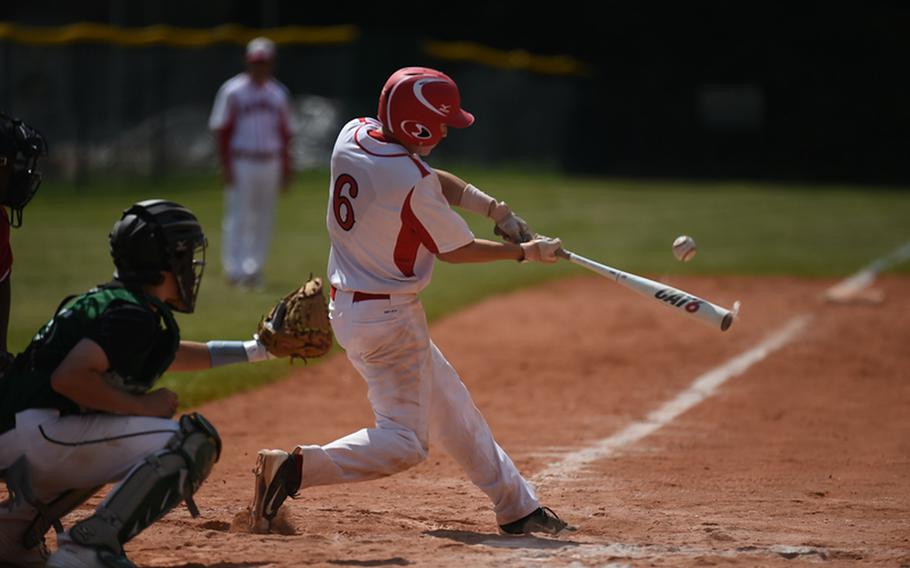 Very formidable defending champions from Ramstein and Rota provide a clear focus for the rest of the continent as the 2016 DODEA-Europe baseball season opens Saturday.
The Division I champion Ramstein Royals and Division II/III champion Rota Admirals are both strong bets to win more titles when the two-month season gives way to the European tournament, set for May 26-28 in the Kaiserslautern Military Community. But contenders at both levels will do what they can to reverse the momentum.
Division I Ramstein's grip on the Division I diamond shows no current signs of slippage. If anything, it's strengthening.
For most of DODEA-Europe's baseball history, the Royals and Stuttgart - then known as Patch - were locked in annual, evenly-matched battle for Division I supremacy. But that balance has since shifted in Ramstein's favor. The Panthers won their last title in 2012, then fell to the Royals in the 2013 and 2014 championship games.
That trend became more pronounced in 2015 as Stuttgart stumbled in preliminary tournament play and failed to keep its annual appointment with Ramstein in the title game. Instead the Royals ousted the Panthers in the semifinals, setting up an anticlimactic Ramstein rout of a Vilseck squad that had burned out its pitching staff just reaching that point.
Now Ramstein is pursuing its fourth straight championship.
The Royals have lost talent since last year, but the program has long had the capacity to quickly regenerate lost bats, gloves and arms. And the roster features nine returning players and strong senior leadership in ace pitcher Jonny Oswald, versatile utility man Myles Davis and pitcher/outfielder Daniel Thompson.
Head coach Tom Yost is pleased with his team's preseason progress, even as he frets over the six starting positions left open by roster turnover.
"The time spent in the offseason workouts has allowed them to develop a strong bond that has carried over to our practices being much more focused and productive," Yost said. "I'm excited to get the season rolling."
While the Panthers look to restore their former luster, the rest of Division I will try to deepen the crack that Vilseck made in the once-impenetrable glass ceiling separating the Royals and Panthers from the middle class.
Vilseck itself could make further inroads. While the Falcons' losses are substantial, coach David Nelson expects to field a squad built on "solid defensive baseball" and consistent strike-throwing from its pitchers. Returning All-Europe pitcher/shortstop Brad Patterson gives the Falcons an all-around star to build around, and the team returns eight total players from a year ago.
Kaiserslautern, which reached the semifinals in 2015 after pulling off a preliminary upset of Stuttgart, returns four starters, including seniors Chris Lee and Ja'Markus Myles. Coach Chris Grogan said his squad, aided by a promising group of incoming freshmen, "is capable of winning Europeans" and restoring the "winning tradition at Kaiserslautern High School."
On the division's geographic extremes, Lakenheath and Naples each faded in last year's tournament after successful regular seasons. Each team has seven returning varsity players and a fresh crop of new athletes that could produce a breakout spring season.
SHAPE, Vicenza and Wiesbaden will look to make a run after struggling last spring. Wiesbaden coach Steve Jewell is hoping newcomers Alex Newton and Austin Sawyer, both senior transfers with significant baseball experience, will provide a boost for a Warrior roster that returns just four players from a year ago.
Division II/III Rota's decisive 12-5 win in last year's European championship game was a signature moment in the Admirals' steady, ongoing rise in Division II sports prominence. A repeat title would represent yet another.
The Admirals will need to find and develop new contributors to make it happen. Rota returns just five players from a year ago, though Zach Heisler, who turned in an all-around dominant All-Europe campaign as a freshman last spring, provides the team with a very solid foundation.
Ansbach, the runner-up last year, is shrinking even as Rota is growing. But the resilient Cougars should dodge the more severe effects of downsizing this spring.
Ansbach has nine varsity returnees on hand, including senior standout Nick Duplessie. The team also adds two experienced players from the softball program, which wasn't able to field a team this spring due to Ansbach's declining school population. Moreover, former All-Europe selection Bailey Ward is back on the diamond for his senior season after missing last year.
Semifinalists AFNORTH and Bitburg and small-school contenders Sigonella and Alconbury are among the obstacles that could prevent a Rota-Ansbach rematch.
Twitter: @broomestripes
---
---
---
---