Camp Casey women win Kadena Classic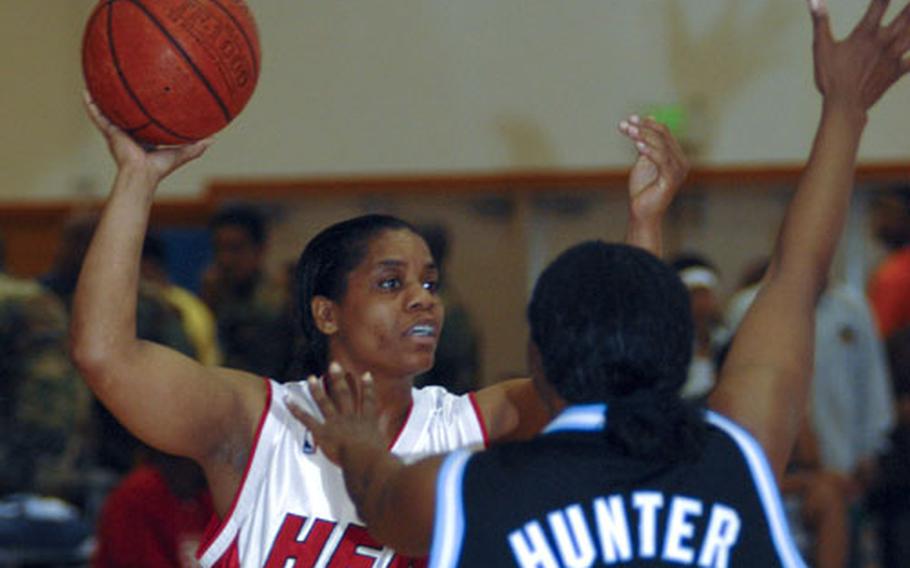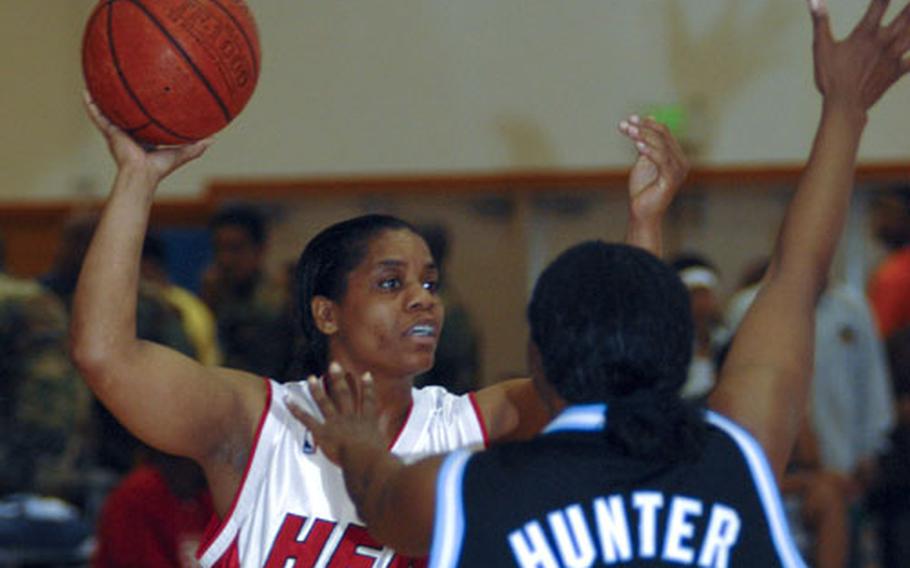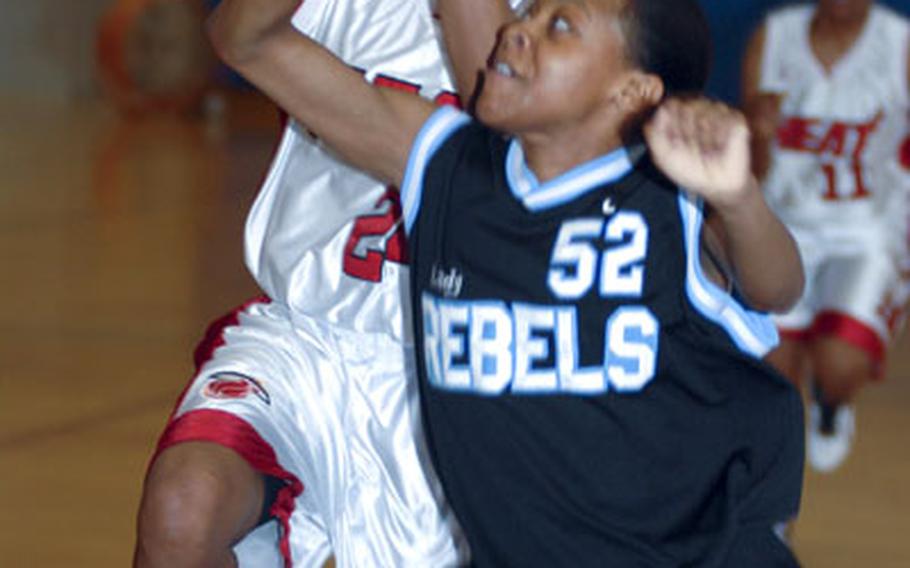 KADENA AIR BASE, Okinawa — Laurie Aaron celebrated her birthday in style on Wednesday.
The two-time All-Army guard hit three three-pointers, dished out eight assists and recorded five steals to power the Camp Casey/Area I Heat to the women's title in the 4th Kadena Classic. The Heat topped Yongsan Garrison 62-44 in an all-Korea final.
"To win a tournament always feels good," said Aaron, a sergeant assigned to Camp Casey.
The Detroit native who turned 26 Wednesday spent much of the winter hopping from base to base in South Korea on various assignments, which led her to wearing the uniforms of three different Korea Traveling League teams.
Aaron was detached for a time to Osan Air Base, and played several games for the Osan Defenders before returning to her previous home station, Suwon Air Base. Aaron played in two tournaments for Camp Humphreys, helping the Lady Bulldogs to the Koreawide post-level tournament title last month at Yongsan. Finally, she received orders assigning her to Camp Casey earlier this month.
"I still have boxes of stuff that I haven't opened yet," said Aaron, who lost a shot at playing for the All-Army team because of the transfer to Camp Casey. "So, to be in one place and playing for one team, it feels good."
Teammates, such as Salley Stovall, who scored 20 of her 26 points in the second half on Wednesday, are happy to have her.
"She's a big piece of the puzzle," Stovall said. "Experienced players like her always seem to carry a team. They tell teammates positive things, give positive reinforcement."
Casey/Area I led by as many as 19 points and held off a couple of mild Rebels second-half rallies that got Yongsan within five points, but no closer.
[BOXHEADER]Osan men suffer first defeat
[/BOXHEADER]An undefeated season was not meant to be for the Osan Defenders men, who suffered their first loss of 2006-07 on Wednesday 57-47 to the Kadena Classic hosts, the Kadena Falcons.
Bryan Simpson and Jerrod Butler scored 13 for the Falcons, who scored the game's final 11 points.
"They were the better team today. We plan to be the better team tomorrow," Osan coach Tony Jones said.