D-II softball
Buffington hurls Cougars to championship
---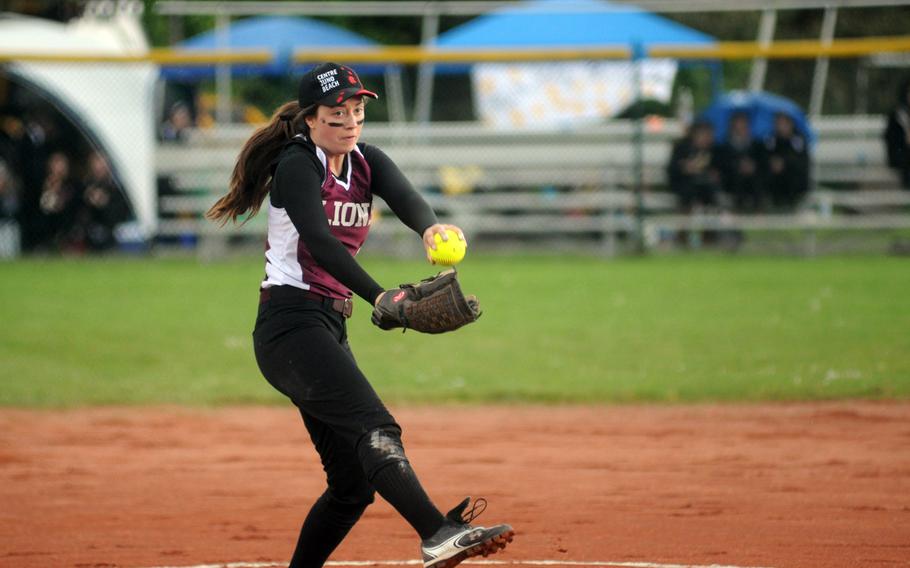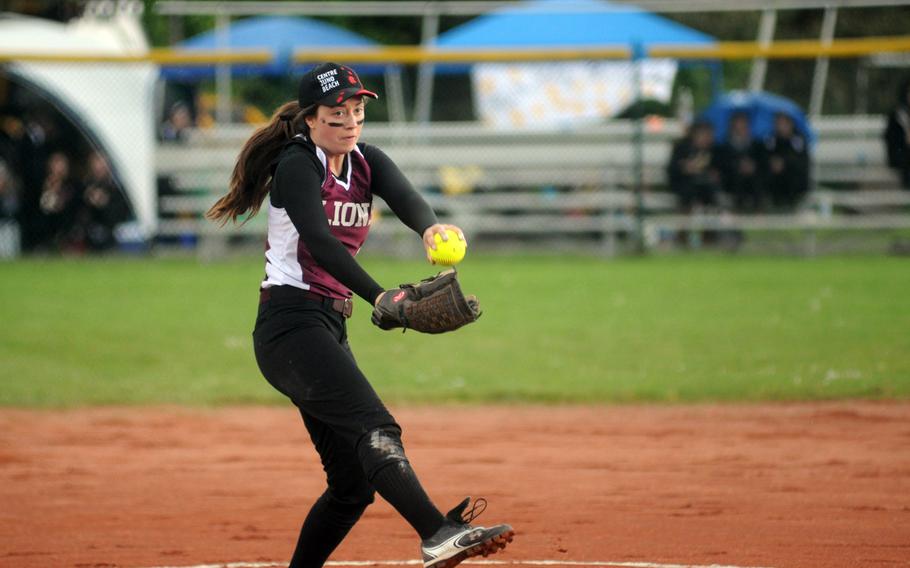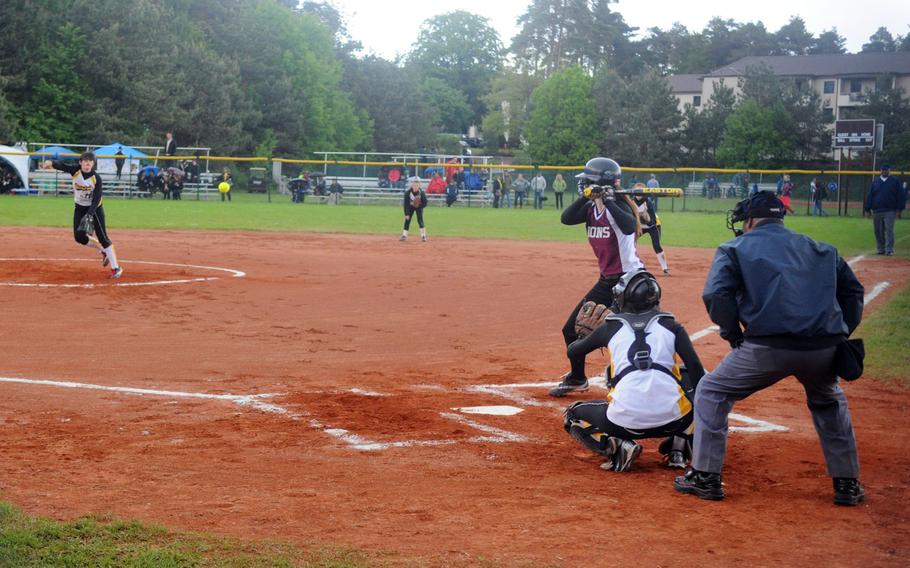 RAMSTEIN AIR BASE, Germany – On the strength of sophomore Megan Buffington's pitching arm, the Vicenza Cougars beat AFNORTH Lions 6-4 on Saturday to take the European high school softball Division II championship.
Buffington, the tournament MVP for D-II schools, struck out 12 and kept AFNORTH from pulling off some late-game heroics. The Lions scored in three of the last four innings but couldn't entirely chip away at what had been a six-run deficit.
Leading the way for the Cougars offensively were seniors Alyssa Seibel and Katie McKeever. Seibel went 3-for-3 with a double and two singles. She scored a run and drove in a pair. McKeever finished the day 2-for-4, which included a triple. She scored twice and knocked in a run.
Also instrumental in the victory was senior Kate Panian, the team's catcher and co-captain along with McKeever and Seibel.
Winning the title "is something I've been wanting ever since my freshman year," Seibel said.
Vicenza staked out a 6-0 lead, scoring in each of the first three innings. AFNORTH finally got on the board in the top half of the fourth inning with a pair of runs. Morgan Beal, the Lions' starting pitcher, batted in a run and scored the other in that stanza.
AFNORTH scored again in the fifth inning, nudging a runner across the plate on an infield hit, making it 6-3.
Vicenza threatened to put the game away in the bottom half of the inning when the Cougars loaded the bases with one out. However, Beal buckled down and retired the next two batters.
The Lions staged a seventh inning rally, scoring a run and getting runners on first and second before Buffington struck out the last batter.
"I was working a lot of curve balls and risers," Buffington said.
Reaching the softball summit wasn't easy. Vicenza played and won three games on Friday, and had to triumph in a semifinal game early Saturday morning against Hohenfels.
As was the case with all teams this year, the rainstorm that lingered over western Germany on Thursday – in particularly Ramstein Air Base, which hosted the three-day tourney – complicated matters.
"We're here, we won, and that's all that matters," Seibel said.
---
---
---
---