Bowe's comeback trail brings him to K-town
by
Steve Mraz
December 11, 2008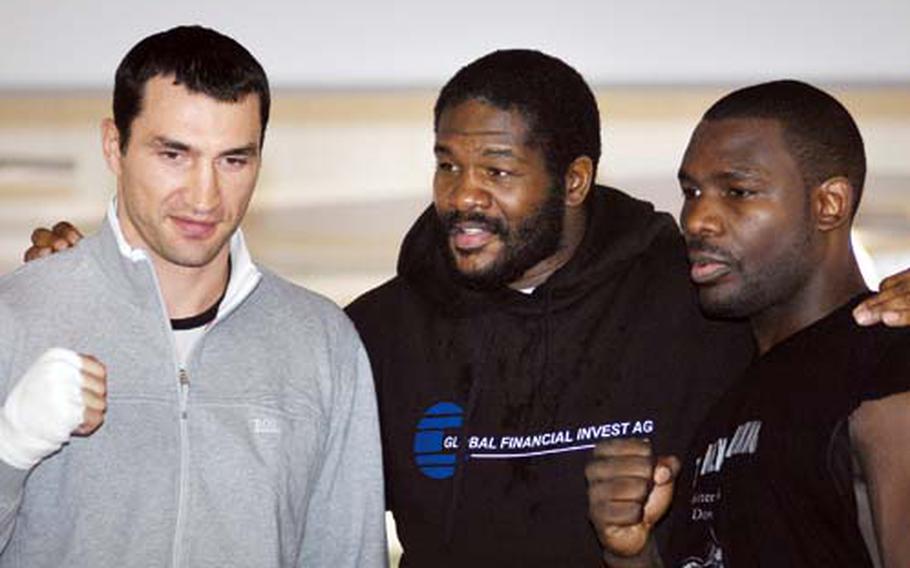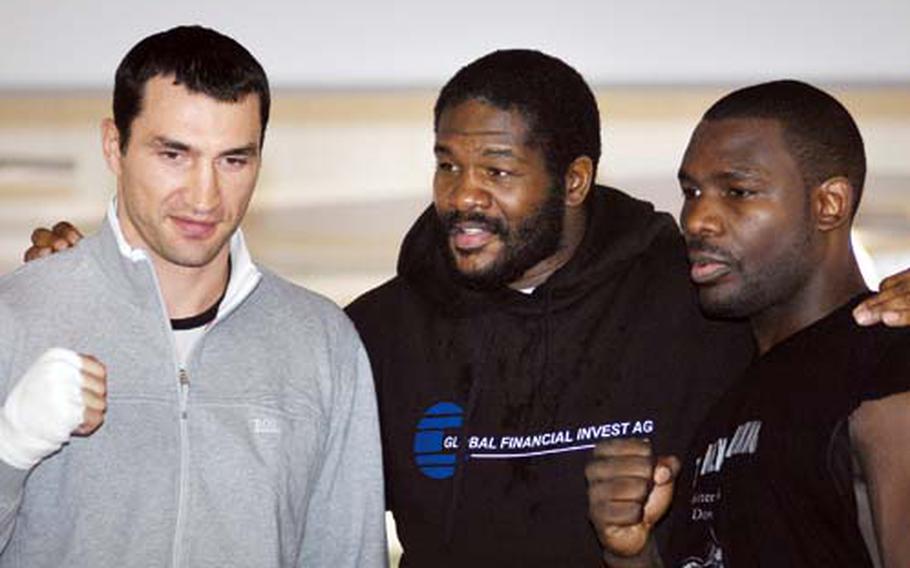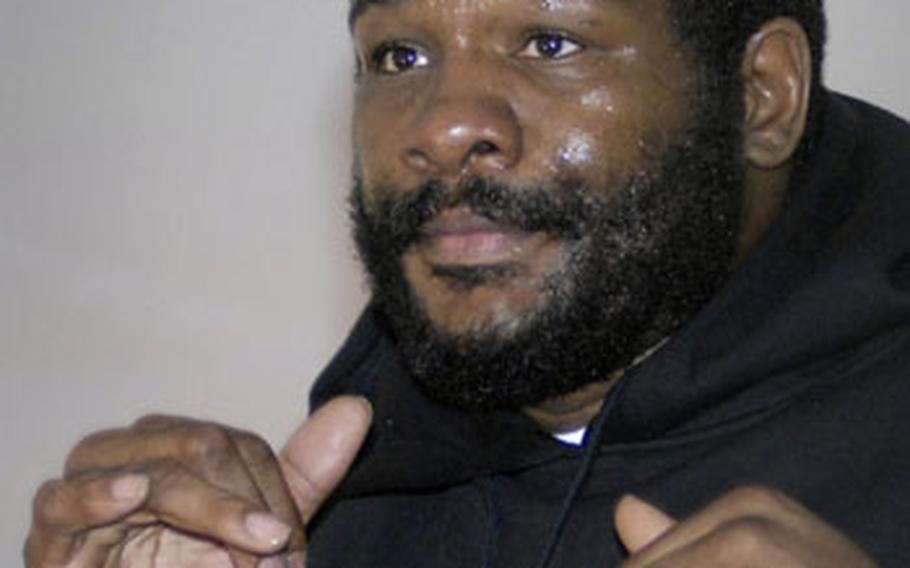 HEIDELBERG, Germany — When former heavyweight champion Riddick "Big Daddy" Bowe arrived in Kaiserslautern on Sept. 1, he weighed a whopping 320 pounds.
After roughly three months of heavy training, the 6-foot-5 Bowe will tip the scales at around 275 when he enters the ring Saturday night in Mannheim against German boxer Gene Pukall.
The fight at Mannheim's SAP Arena is Bowe's first step toward regaining his title. The main event is a title bout between IBF-WBO-IBO heavyweight champion Wladimir Klitschko and Hasim Rahman; Bowe will face Pukall on the undercard.
On Wednesday afternoon, the 41-year-old Bowe shadow-boxed and danced around a ring set up inside a Mercedes-Benz showroom in an industrial area in Heidelberg. The press event was heavily attended by the media and VIP guests of Mercedes. Bowe spent about 10 minutes showing his stuff for the cameras, sweating and smiling between punches.
"I want to be champion," he said. "This is what this is all about. This here is the first step Saturday night. Hopefully, great things will happen afterward."
When he was asked if he had a prediction for Saturday night's fight, Bowe's own bout wasn't the first thing that came to his mind.
"Klitschko in five (rounds)," Bowe said.
Asked about his own fight against an opponent who is barely 6 feet tall and has been knocked out in the first round of two of his last three fights, Bowe spoke his mind.
"I know he's a tough guy," Bowe said. "… I give him two, three rounds."
In his most recent outings, Bowe has been less than stellar. Even though he holds an impressive record of 42-1-0 (33 KOs), Bowe had trouble in two fights against Andrew Golota in 1996, winning both only after Golota was disqualified for low blows.
Since those fights more than 10 years ago, Bowe has only fought twice — once in 2004 and the other in 2005, which he won in a 10-round split decision.
Bowe has battled weight throughout his career. When he beat Evander Holyfield in 1992 to win the World Boxing Association/World Boxing Council/International Boxing Federation heavyweight titles, he weighed 235 pounds. In his 2005 fight, Bowe tipped the scales at 280.
On Wednesday, Bowe put his weight at 275. He knows he's not where he wants to be weight-wise. In two to three months, he hopes to be down to 240 pounds,
"I'm losing so much weight now," he said. "I'm taking it slow so I maintain my strength."
Bowe began training in Kaiserslautern in early September after he was contacted by Herb Smith, a former All-Army boxer who now works for the military as a civilian in Kaiserslautern. Bowe has worked out on U.S. bases during his comeback, but his home gym is an off-post gym between the Army's Panzer and Kleber caserns.
Bowe, who in 1997 was a Marine recruit before dropping out of boot camp after three days, thanked the U.S. military in Germany for its support. He also gave a message to all men and women serving in uniform.
"Keep your head up," Bowe said. "Hopefully, you guys come home. Keep doing what you're doing, and thanks to them, they're doing things so I can be free."
Tickets still available
Tickets for Saturday night's fights at Mannheim's SAP Arena are still available. Doors open at 6:30 p.m. and the undercard bouts begin at 7:30 p.m. Bowe's fight is scheduled to begin at 9:40 p.m., and the Klitschko-Rahman bout is slated for 11. Prices range between 57 euros and 899 euros (VIP cards will allow you to go to the after-fight party).
Tickets can be ordered by calling 0621-18190-333 or by registering on the SAP Arena Web site, www.saparena.de (there is an English version). You must pay with a credit card.
Tickets are also available at various ticket agencies in Bad Dürkheim, Heidelberg, Karlsruhe and Mannheim, but not in Kaiserslautern.