D-II volleyball
Bitburg backs up top seed with a triumph
---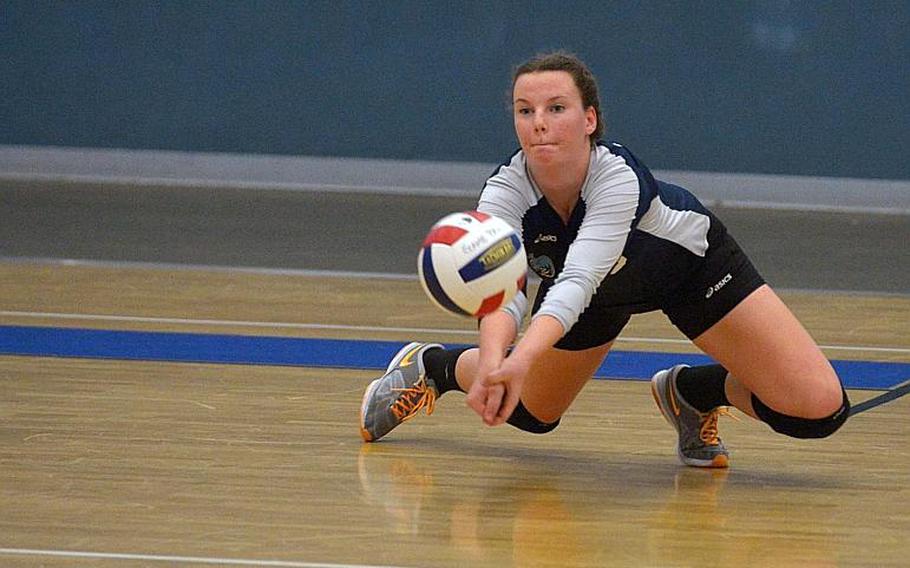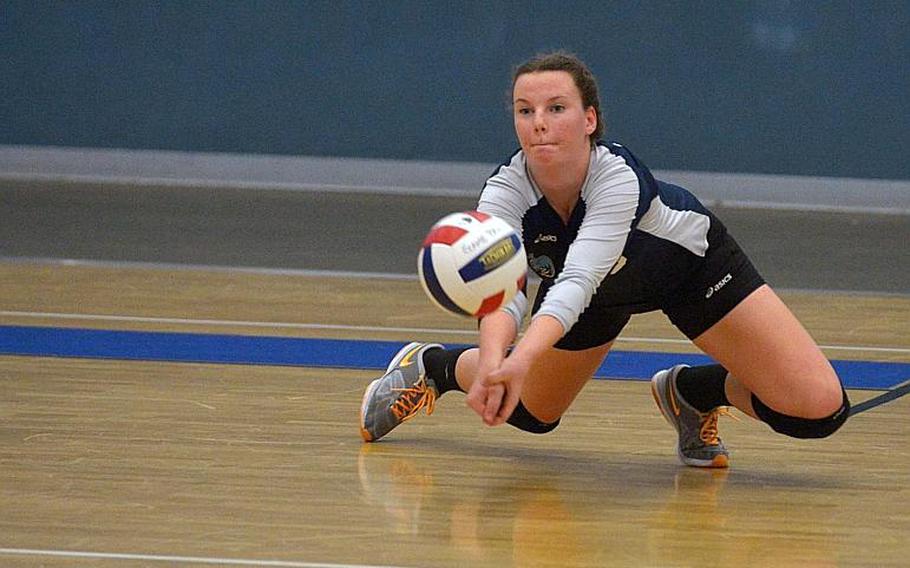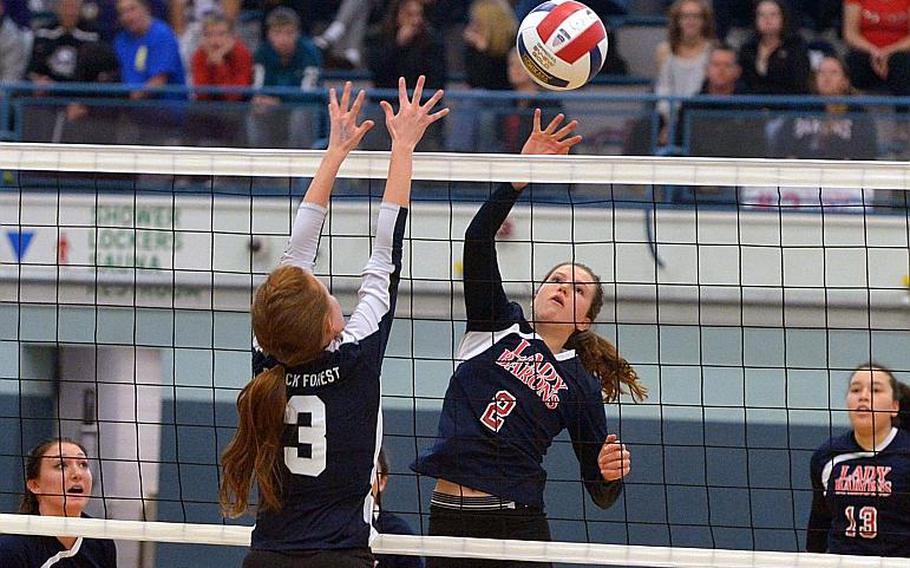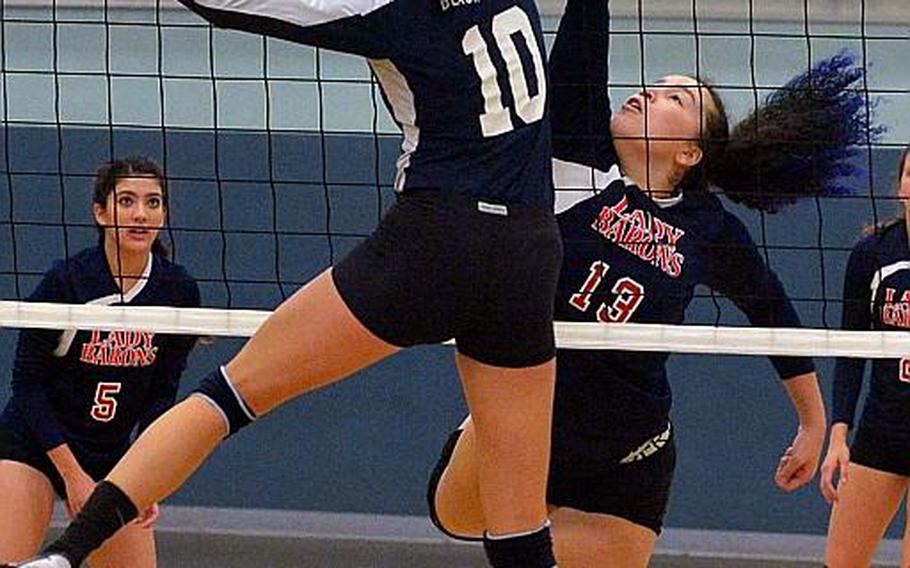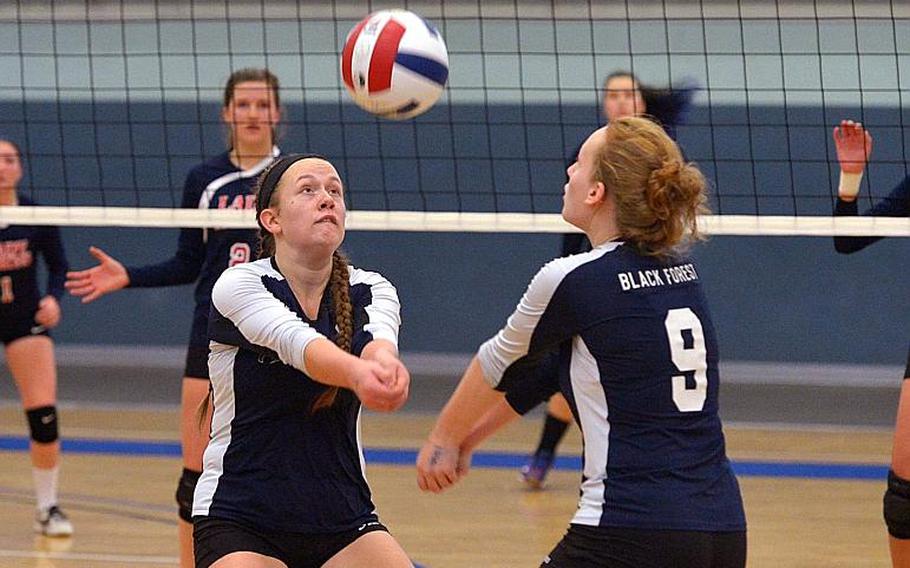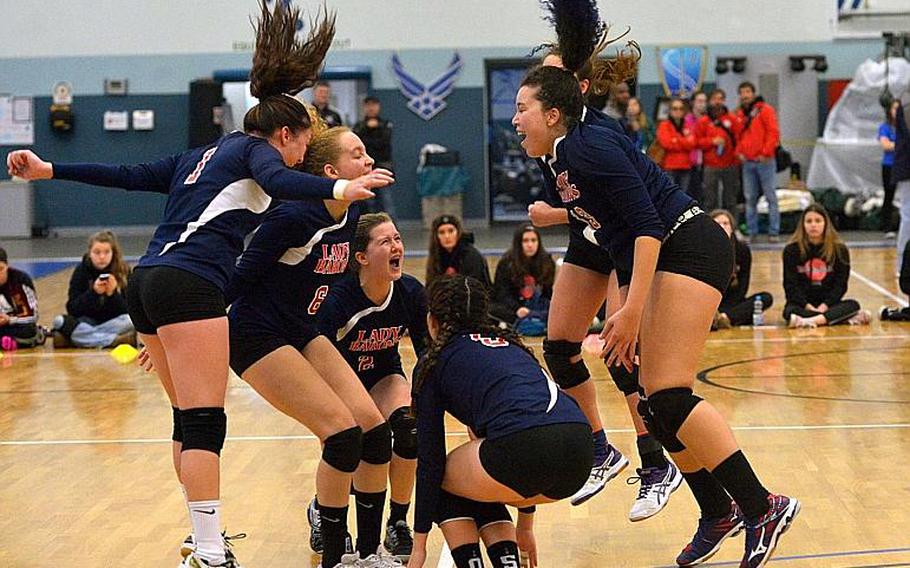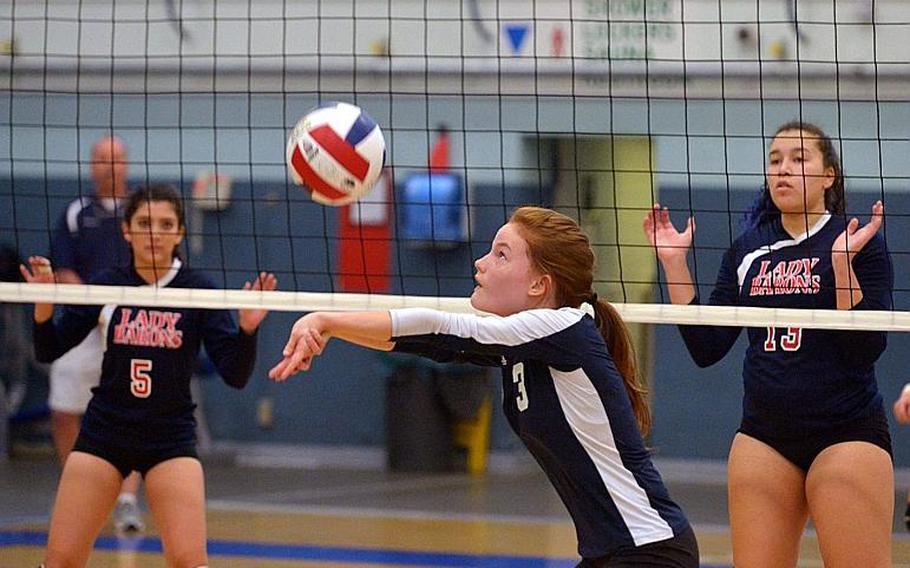 KAISERSLAUTERN, Germany — Tournament Most Valuable Player Elise Rasmussen was seemingly everywhere on the court Saturday for the Bitburg Barons as she led her team to a DODEA Europe Division II volleyball title in the school's final year.
The 25-15, 25-16, 25-11 triumph over Black Forest Academy capped a perfect tournament run for the Barons, who also defeated BFA Friday in pool play. In fact, Bitburg's stiffest test came against eventual third-place team Bahrain, which won two of the first three sets in their Friday semifinal meeting before fading late and losing in the maximum five sets.
In the final, Rasmussen – who had 12 kills and four blocks - was ably assisted by fellow seniors Alicia Paul, Hannah Bissonnette, Kaitlyn Fleming and juniors Keilani Swartzmiller and Triana Hampton, who combined to make up a strong starting six for the Barons without any weak link.
Bissonnette, who along with Rasumussen was named to the All-Tournament team, finished the match by placing all 22 of her serves on the opposite side of the net, including six aces, to go along with nine kills. Swartzmiller pitched in with 10 of 10 on serves, with two aces and a game-high 12 assists.
"It's a dream come true, it really is – we worked so hard to get here," Bissonnette, who has played four years at Bitburg, said. "We did wonderful; we just kept our head in the game and stuck with it."
It's a bittersweet win for the Barons, who will be moving into the newly-constructed Spangdahlem High School for the 2016-2017 school year, with Bitburg closing down.
"I think it makes it special, we definitely went out with a bang," Rasmussen said. "I feel amazing. it's what we've been working toward the entire season, so it feels so good to finally reach our goal."
It's been a three-year trek to the top for coaches Eric Vining and Levy Luong's squad, as the Barons finished third in 2014 and second last year before finally reaching the pinnacle of Division II. It's something Rasmussen didn't totally expect when practices began months ago.
"At first, no, because we had a lot of new players, and we weren't really gelling together, but once we finally got used to each other we realized we could count on each other," she said.
BFA featured a heavily senior-laden starting lineup, including standout Erin Fortune, but according to coach Ruth Pyrke, the future is bright for the Falcons. One of her co-captains is junior Leah Kennedy, and sophomore 6-footer Jesse Campbell joined Fortune on the All-Tournament squad.
"We came out strong in this tournament – we were focused and I think our goal was to earn every point, every match," Pyrke said. "One of the goals that I had this year was to develop leadership in the program, that's the goal – to look forward and develop these younger players."
Stoutamire.dan@stripes.com
---
---
---
---