Baumholder stuns SHAPE in D-II finale
by
Rusty Bryan
February 25, 2007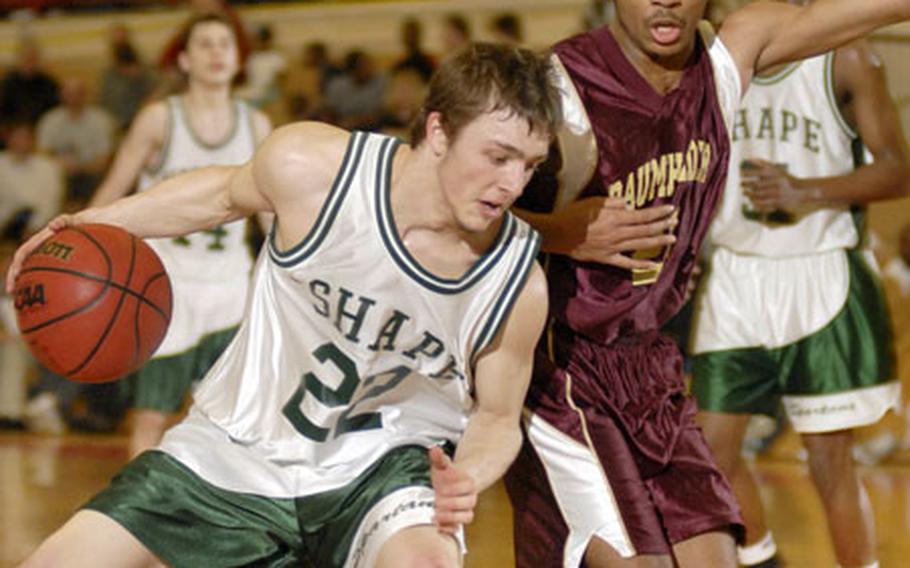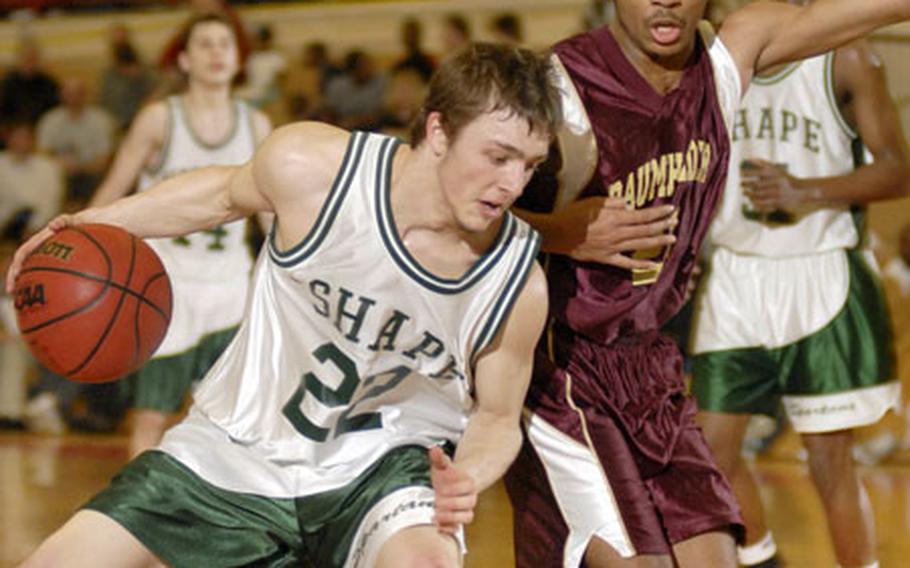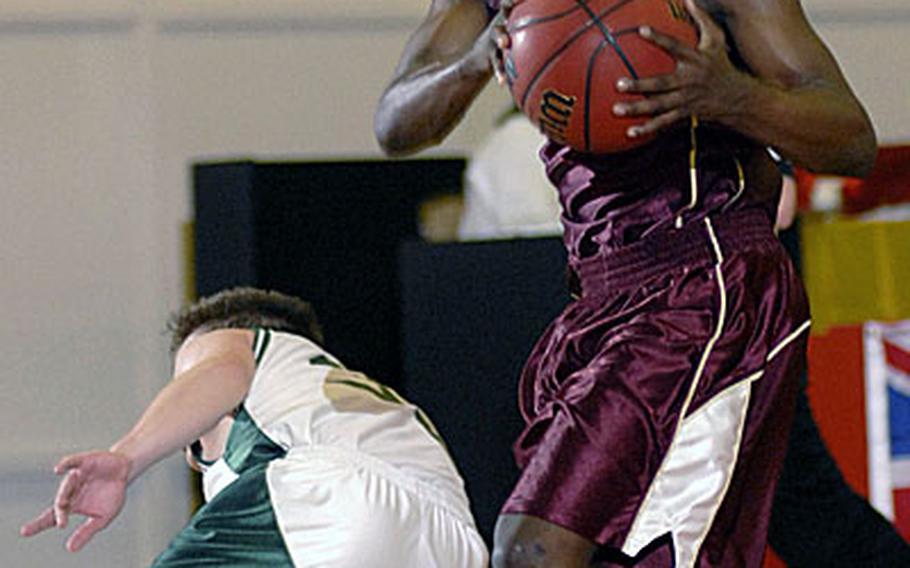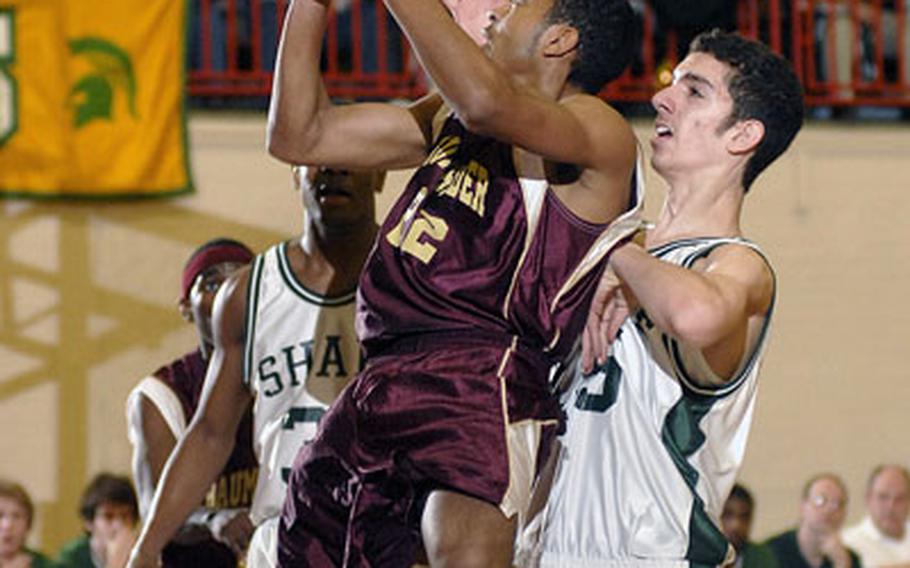 MANNHEIM, Germany — Everything coaches talk about proved true Saturday night as Baumholder downed SHAPE 45-39 in the European Division II boys championship game.
"Free throws win ballgames," tourney MVP Sonny Clark said after sinking nine of 11 free throws, including the front end of a one-and-one with 14 seconds left to give Baumholder a two-possession lead at 43-39.
"Their coach tried to ice me by calling two timeouts, but it didn't bother me."
What might have bothered Clark was a second-half offensive dry spell by Baumholder that began with 3:20 left in the third quarter and lasted practically until game's end. The Bucs sank one field goal in the first 4:10 of the final period, a three-pointer by True Davis, that stopped an 11-0 SHAPE run that had transformed a Buc lead into a two-point edge for SHAPE.
Davis spotted up on the left wing with 25 seconds left and drained the three that put the Bucs back on top.
"I knew my team needed that shot," said Davis, who scored 13 points. "We all made that shot, not just me."
That the shot would have stood up to win the game — Mike Denson hit an insurance basket off a clutch offensive rebound and assist from Clark with 25 seconds to go — was a tribute to Baumholder's defense on SHAPE scorers Kael Richardson, held to just four points; George Konidaris, limited to nine; and Michael Konidaris, who opened the game with a wondrous driving layup but could get little to fall thereafter. He scored seven points.
"This was our best defensive effort of the year," said Baumholder coach Spencer Bean. "When we got up by one, I told the team that defense was going to win this game."
Clark was ready to do whatever it took to win the game.
"Defense is all about hustle," he said. "We watched Heidelberg and Ramstein play last night and our coach told us that the reason the game was so good was because both teams hustled the whole time."
SHAPE, led by Robert Kearney's 14 points, led 16-9 at the end of one period before C.J. Roberts came off the bench to score eight second-quarter points on 3-for-3 shooting to help Baumholder go up 27-21 at halftime.
"We practice every day what to do if we're five points behind or whatever," said Roberts, who finished with 10 points. "We just stay cool and play as a team."
The loss was the first of the season for SHAPE, which beat Baumholder twice to win the Division II-North crown and came into this game 19-0 against DODDS opposition.
Baumholder 45, SHAPE 39Baumholder......9 18 10 8—45SHAPE......16 5 10 8—39Scoring—Baumholder: Sonny Clark 16, True Davis 13, C.J. Roberts 10, Mike Denson 4, Tyriek Bayne 2; SHAPE: Robert Kearney 14, George Konidaris 9, Mike Konidaris 7, Kael Richardson 4, Matt Weber 3, Kelsey Bardell 2.
---
---
---
---