D-III boys final
Baumholder needs OT to get past Brussels
---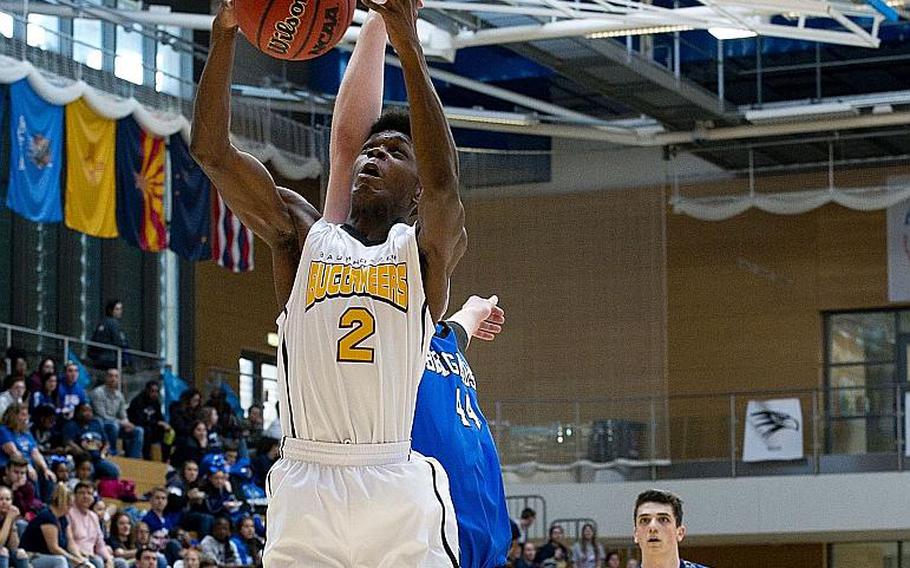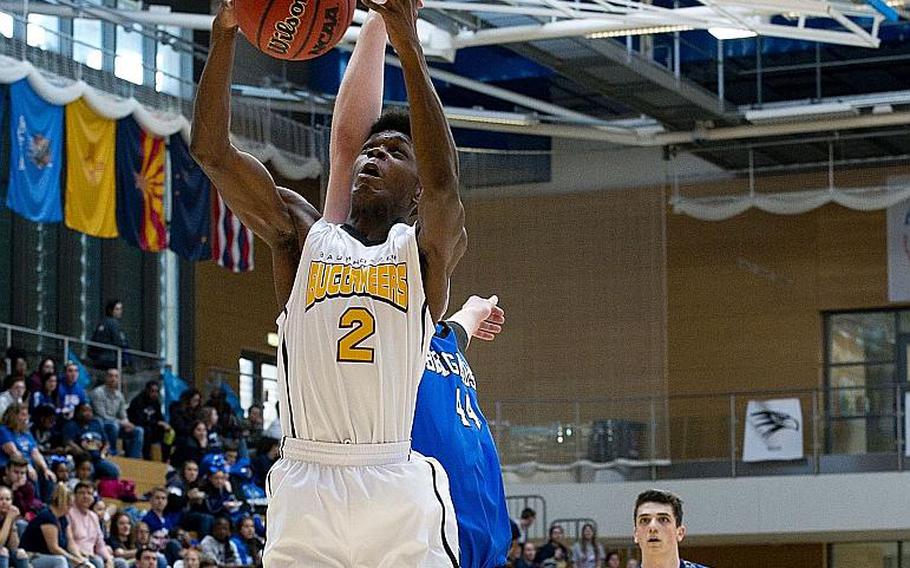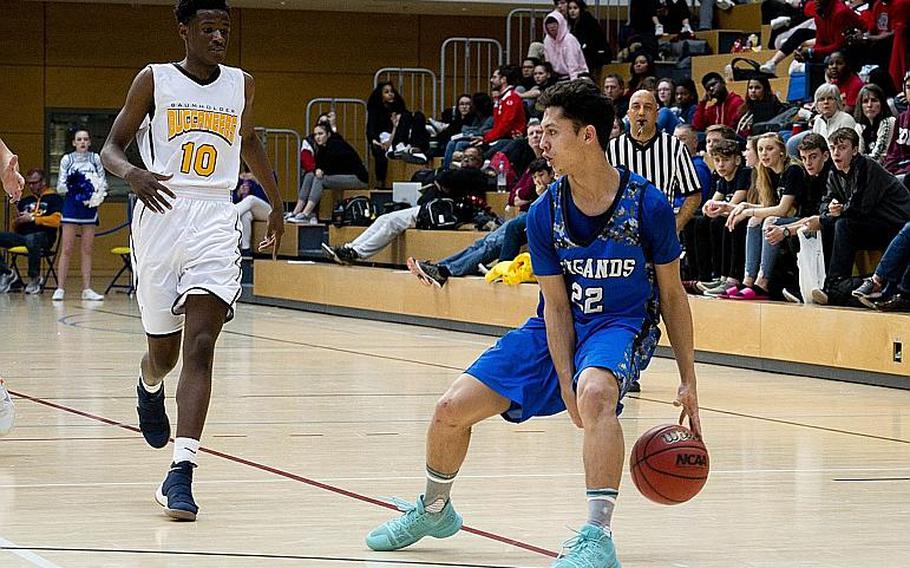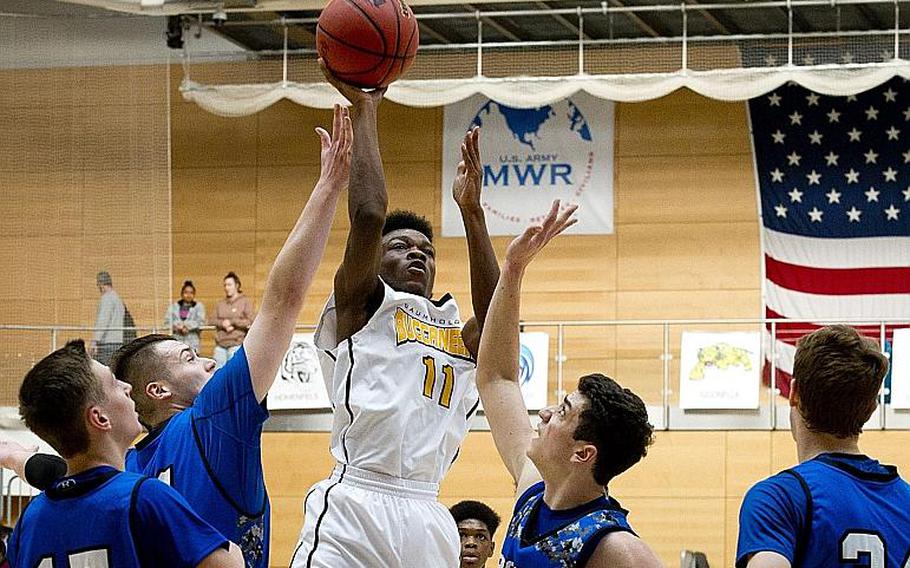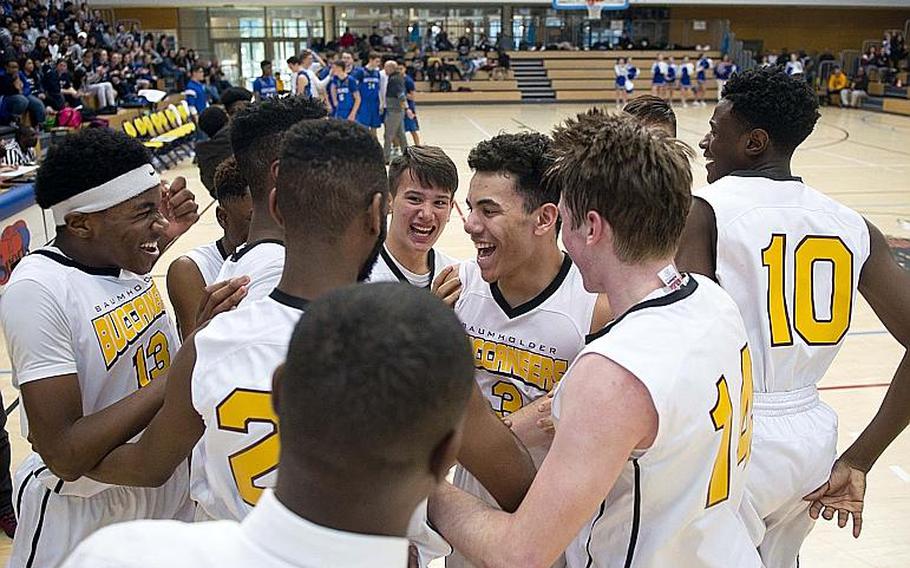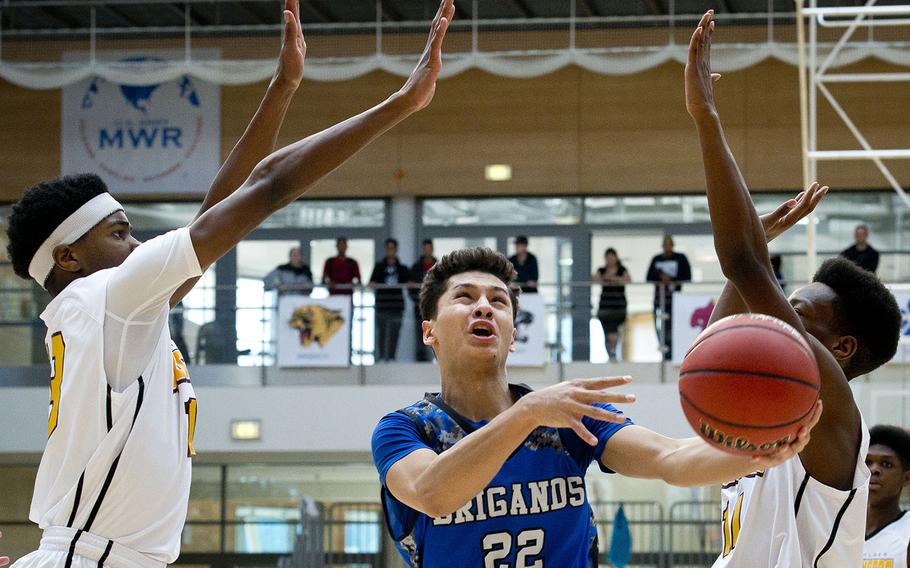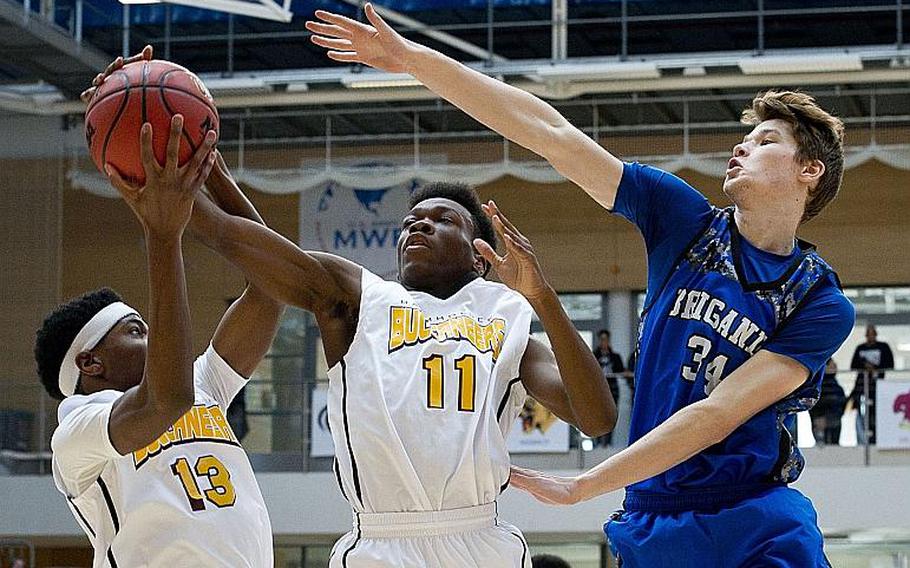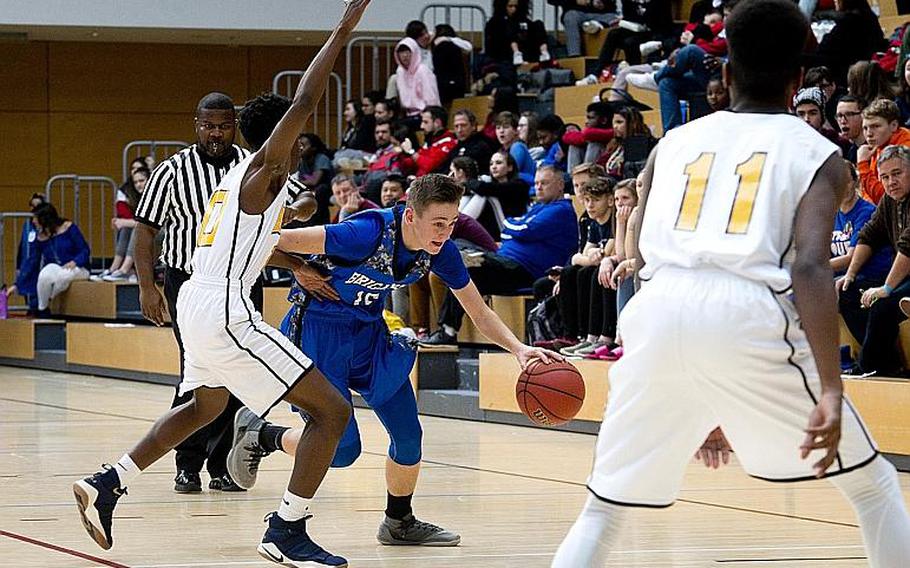 WIESBADEN, Germany — The DODEA-Europe boys' basketball championships got off to a dramatic start Saturday as the Baumholder Bucs outlasted the Brussels Brigands with a 35-28 overtime win.
The Bucs have been threatening to win a Division III tile for the past couple years, with a third-place finish last year following a runner-up finish to Sigonella in 2016.
They finally made the breakthrough behind a talented and veteran-laden squad to the delight of a very pro-Baumholder crowd Saturday.
Undefeated in the regular season, Baumholder suffered a hiccup in the tournament against Ansbach, but recovered to finish 4-1 in round-robin play.
"Off the court we're all like best friends – this team is better than my team when we made the championship, and all the other teams I played on," said senior guard Nate Horton, who finished with 11 points in the final and was named the tournament's most valuable player. "Winning feels real good, especially with this team."
Baumholder stormed out to an early 11-2 lead, and if it weren't for the shooting of Dominick DeFazio, Brussels would have been out of the running by the end of the first quarter. As it was, the Brigands hung tough and were able to claw their way back into the game courtesy of a strong second-half defensive performance and good offensive work from DeFazio and Shahzod Niyazov, who finished with a combined 23 of the Brigands' total points.
Baumholder was only able to muster six points total in the second half, something that spurred coach Dewayne Piggé to run a four-corners delay tactic to minimize damage and hope for overtime.
"It was important than we ran that and took us into overtime," Piggé said. Before the overtime period, "I told them to dig deep, this is it."
It worked – the Bucs were dominant in overtime, scoring nine points to Brussels' two when it mattered most. Horton put them ahead by five on a layup in heavy traffic.
"I was just thinking that if I made this the game would be over," he said of the shot.
DeFazio said the first possessions of the four-minute overtime period were critical.
"I think we could have started overtime off a little bit stronger, it wasn't nice being down four points really quickly there," he said.
Brussels may find it difficult to replace much of their senior-heavy squad next season, and it will take time to forge the same unity this team played with.
"We're really like one cohesive unit," DeFazio said. "I think there are other teams that have better talent than us, but we just work together as a unit and that's what brought us to the championship game."
Stoutamire.dan@stripes.com
Twitter: @DKS_Stripes
---
---
---
---