Baseball: Wiesbaden sweeps Bamberg in opening twin bill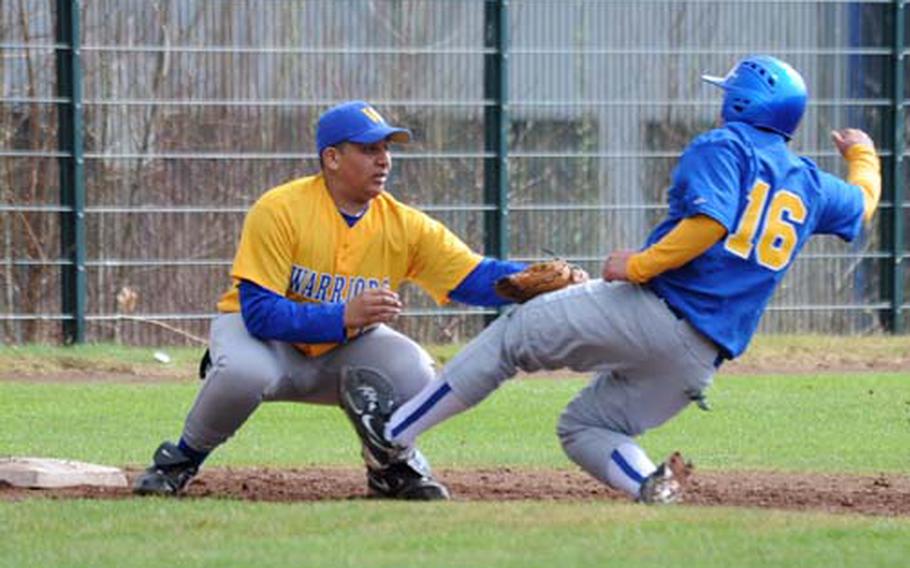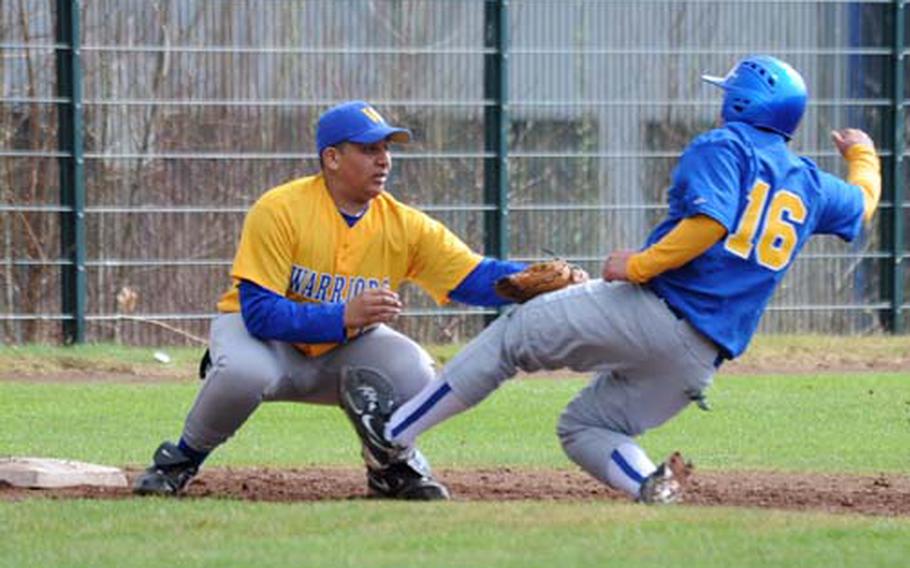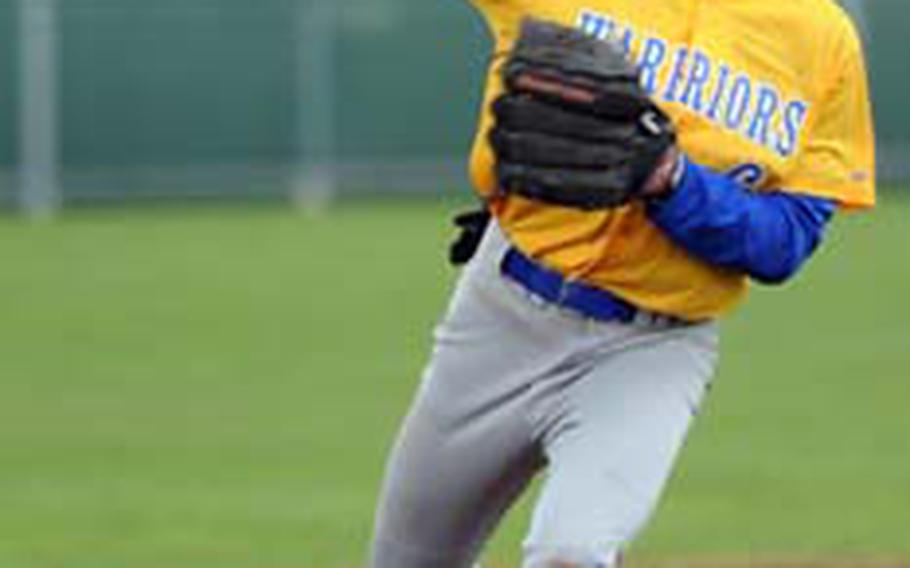 The clock proved more friendly than the weather Saturday as Wiesbaden swept Bamberg 10-7 and 11-2 on a cold and windy opening day of baseball.
Wiesbaden jumped to a 7-1 lead in the opener, only to see Bamberg score six runs in the top of the third with a rally fueled by a rash of errors and hit batters. Braden Seals capped the outburst with a two-run double that tied the score.
Winning pitcher Josh Halstead stroked a two-run single in the bottom of the frame to put Wiesbaden back ahead, and by the time the Warriors had added a run, the two-hour time limit expired.
Freshman pitcher Jack Smith picked up the victory in the nightcap, aiding his cause with a 3-for-3 effort at the plate that produced five RBIs. For the day, Smith was 5-for-6 with a double and seven RBIs.
In Saturday's other doubleheaders:
Patch 11-16, Hohenfels 1-0: At Hohenfels, Patch threw two short no-hitters.
Dillon Measells struck out 10 and walked one in going the five-inning distance in the opener. He was supported at the plate by freshman Grant Trochesette, who went 2-for-3.
Hohenfels scored its run on two Patch errors and a passed ball.
In the three-inning Game 2 no-hitter, Trochesette pitched the first two frames, fanning three, before yielding to P.J. Redmond, who struck out the side in the third.
Redmond was 2-for-3 with two RBIs in the contest; Cavan Cohoes went 2-for-2.
Rain at Ramstein: Rain claimed the scheduled doubleheader between Ramstein and Bitburg.