D-I girls
Bangkok tops Kadena again to defend title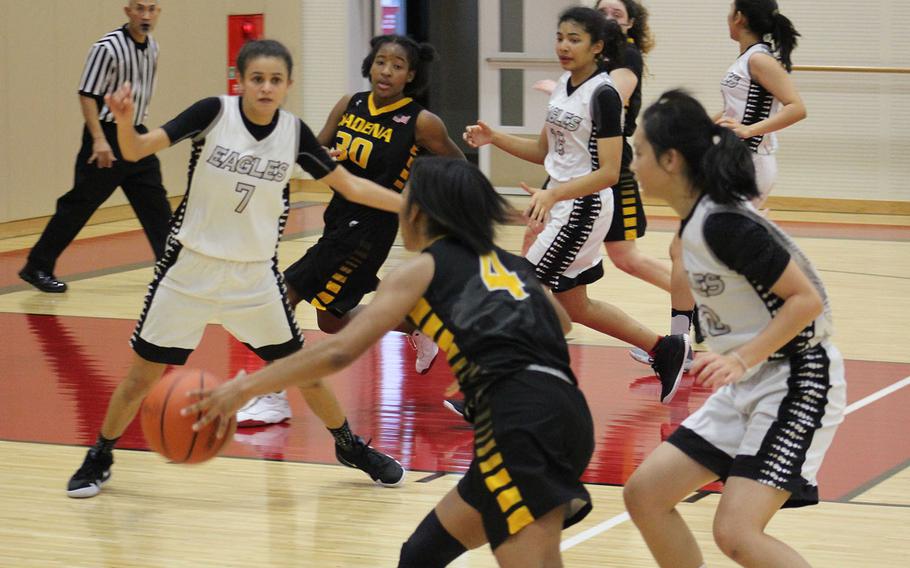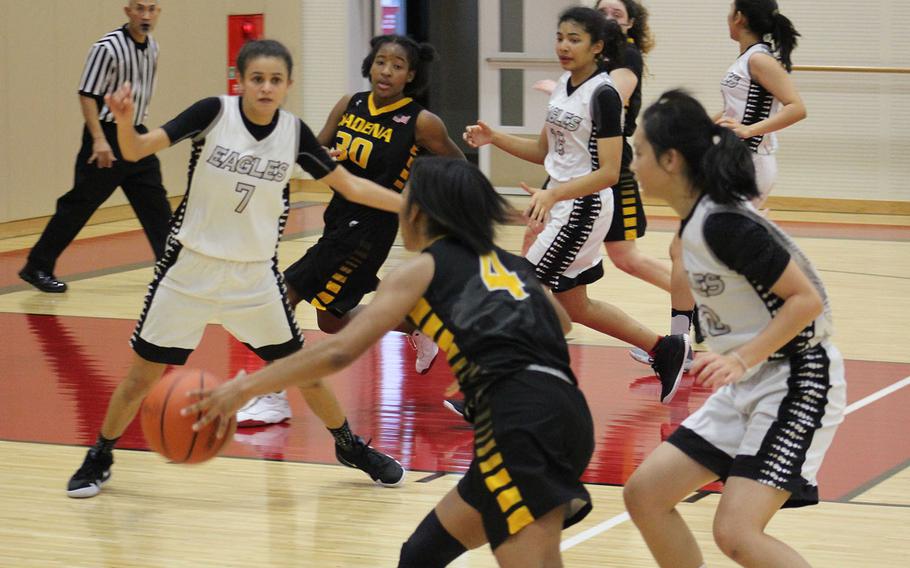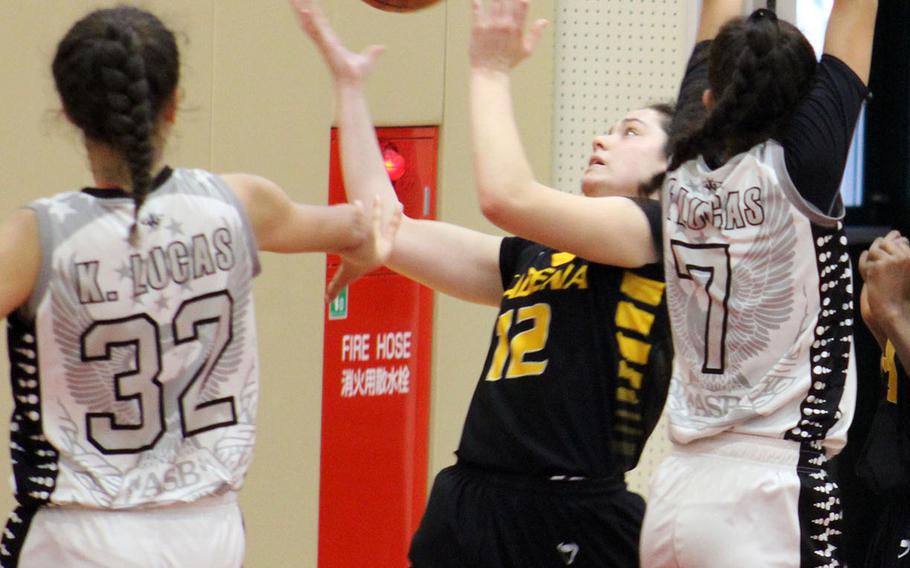 MARINE CORPS AIR STATION IWAKUNI, Japan – Even trying to slow the pace to take American School of Bangkok out of its high-speed full-court game couldn't put Kadena back on top of the Far East Girls Division I Tournament heap.
Sisters Shanique and Keisharna Lucas picked up Tuesday right where they left off almost a year ago, the former controlling the backcourt and the latter dominating the paint, combining for 33 points as the Eagles handed the Panthers their fourth finals loss in five years, 44-35.
"I think our girls competed, they played hard," first-year Kadena coach Jonny Cooper said, adding that the Panthers had trouble converting at the foul line and underneath for easy baskets, which could have led to a different result.
"We missed a lot of free throws and missed some uncontested layups," Cooper said. "We don't do that, it's a different ballgame."
Shanique Lucas, the reigning D-I Most Valuable Player, had 10 of her 14 points in the fourth quarter to help hold off a Kadena team that trailed by as many as 14 points in the first half, but rallied to within five in the final period.
What damage Shanique did in the last period, Keisharna did in the opening one, scoring nine of her 19 points in the first eight minutes.
Their performance offset that of Kadena senior guard Rhamsey Wyche, the 2016 D-I MVP, who led the Panthers with 16 points. Atirria Simms was next with 12 for Kadena.
The Panthers did what they could to slow the tempo, which was not to the Eagles' liking, ASB coach David Lucas said.
"We didn't play our game," said Lucas, Shanique's and Keisharna's father. "He (Cooper) had a game plan for us. They took us out of our game. I told the girls that was coming, but we have such a young team, they had trouble grasping it."
Still, the Eagles for the second straight year came away champions of both the D-I tournament and the Hong Kong International School Holiday Tournament, held over the Thanksgiving weekend.
And there are two days left of Far East, the combined tournament featuring D-I and D-II teams playing each other for the first time since 1989.
"It's been good, it's been successful," the elder Lucas said of the Eagles' season. "And we still have two days to go here. We'll see how it all falls."