Bad Sobernheim: Barefoot park is foot friendly
---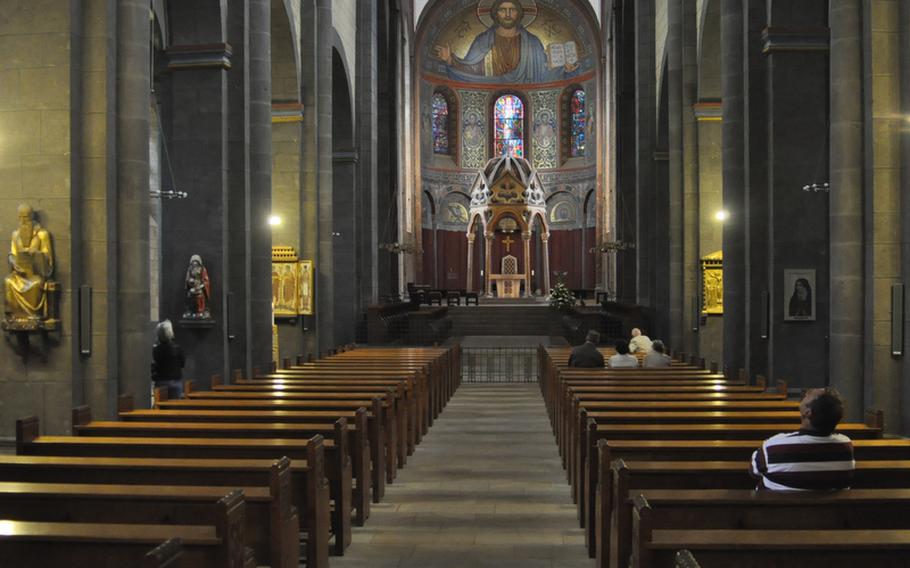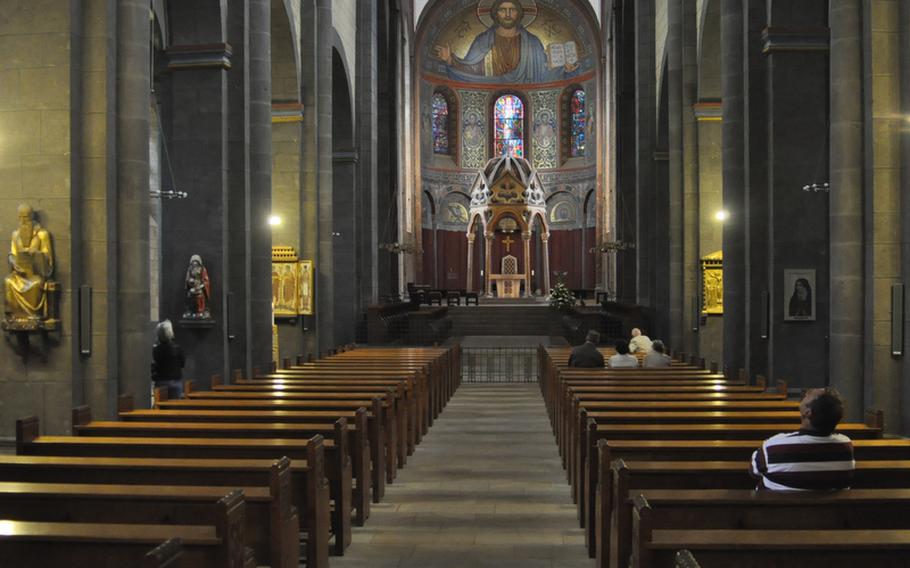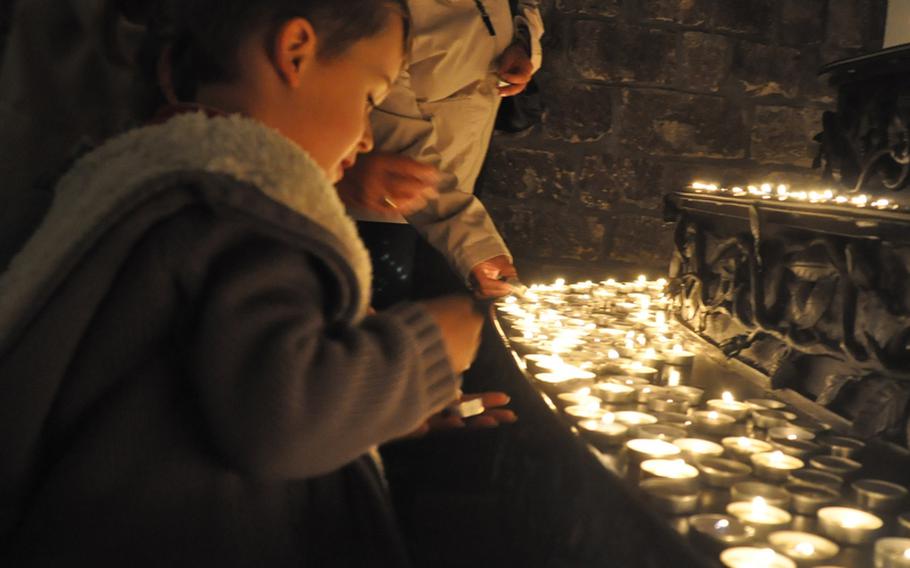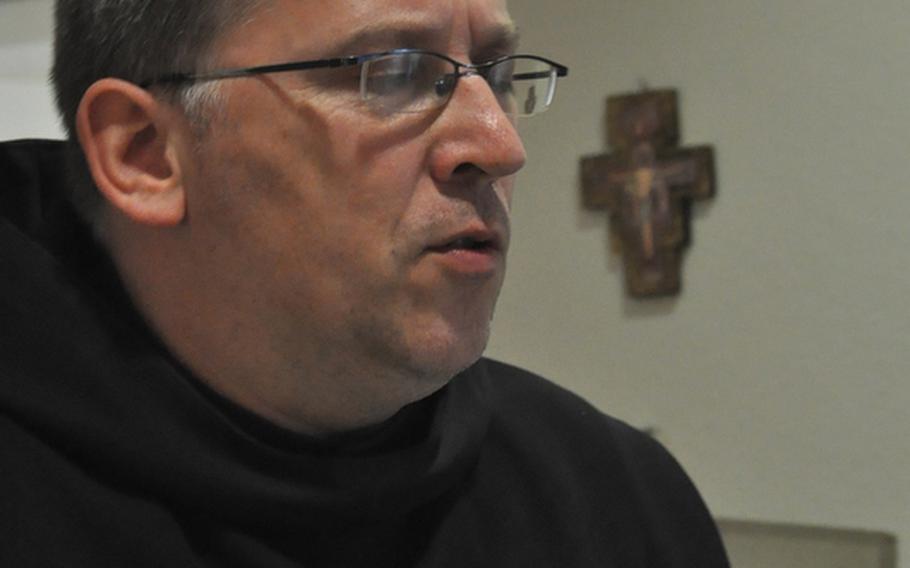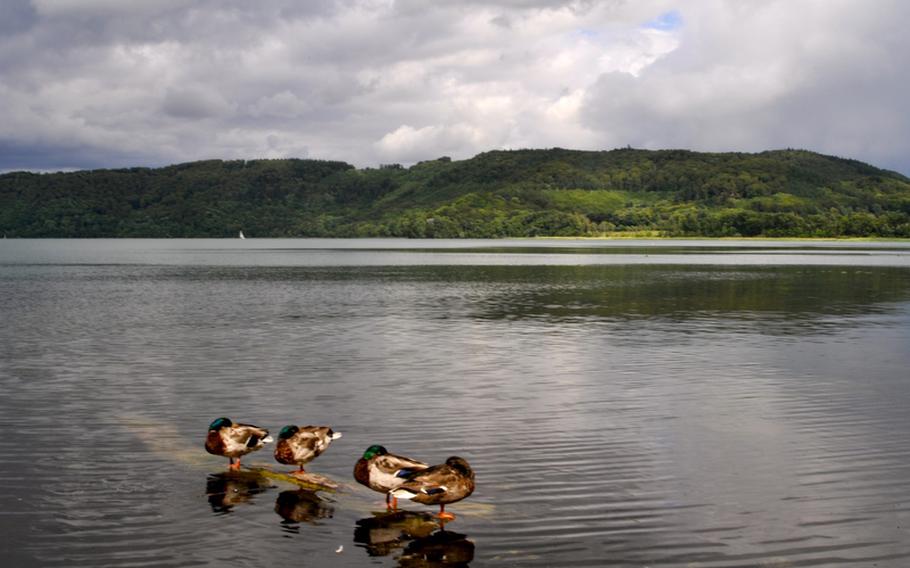 The secret to feeling young might be as simple as walking barefoot outdoors.
On a rare warm, sunny day this summer my 7-year-old daughter and I shed our shoes to traverse Bad Sobernheim's barefoot path — known as Barfuss-pfad in German.
As I stacked my sandals and Maddi's pink Crocs in the shoe shelf and gingerly put bare toes to dirt trail, it took great effort to squelch that maternal voice fretting about the possible perils awaiting unfettered feet in the great outdoors. Sharp rocks, glass shards, hookworm, animal poop. I could go on.
Turns out that ignoring that instinct and strolling shoeless is quite liberating and loads of kid-like fun.
The path is a flat loop traversing 3.5 kilometers on either side of the Nahe River. One side offers wide-open, ever-changing vistas through a great big meadow bordered by a hiking and biking trail for shoe-wearing travelers.
On the barefoot side, the terrain is mostly hard-packed dirt, mulch and grass. Scattered throughout are a variety of stations that can tickle even the most calloused feet: Boxes of pine cones, tree bark, river stones and wine bottle corks; volcanic rock, loamy soil, sandstone and brick.
For those interested in foot gymnastics, there are wooden rollers, balance beams, ladders and posts in stair-step formation to try.
The trail crosses the Nahe River twice. On one end, walkers can either inch single file across a rope bridge suspended above the water, or they can choose to take a small ferry. At the other crossing, they head feet first into the chilly, brisk, knee-high river while clutching two ropes for balance.
It took us about an hour to walk the entire path. At some points we even ran, giddy at the feeling of going barefoot on a summer day, and paying no heed to the dirt caked between our toes.
We ended our jaunt with a foot mud bath. The liquid clay was cold and the floor was soft, almost like walking on a bed of wet, squishy moss. It was hard not to cringe at every step. We emerged with mud basted nearly to our knees.
The last stop, thankfully, was a spigot to wash off the mud. Somehow, our feet and legs looked cleaner than before we started.
The Bad Sobernheim barefoot path, which opened in 1992, is billed as the first of its kind in Germany. But according to a website I found on barefoot parks (http://www.barfusspark.info/en/index.htm), a number have sprung up in Europe over the last two decades, including at least seven more in Germany.
Happy (barefoot) trails.
svanj@estripes.osd.mil
---
---
---
---