Girls soccer roundup
Aviano girls get win, but not gelato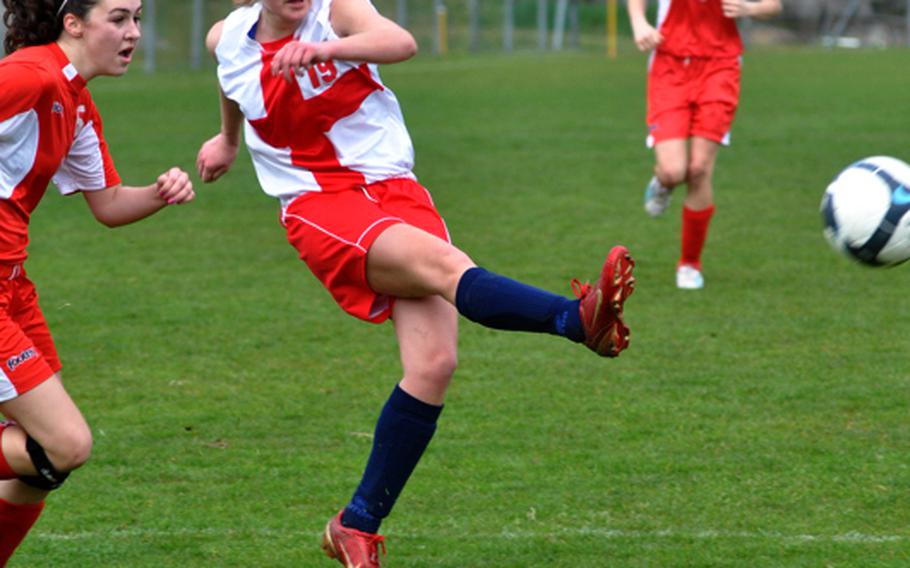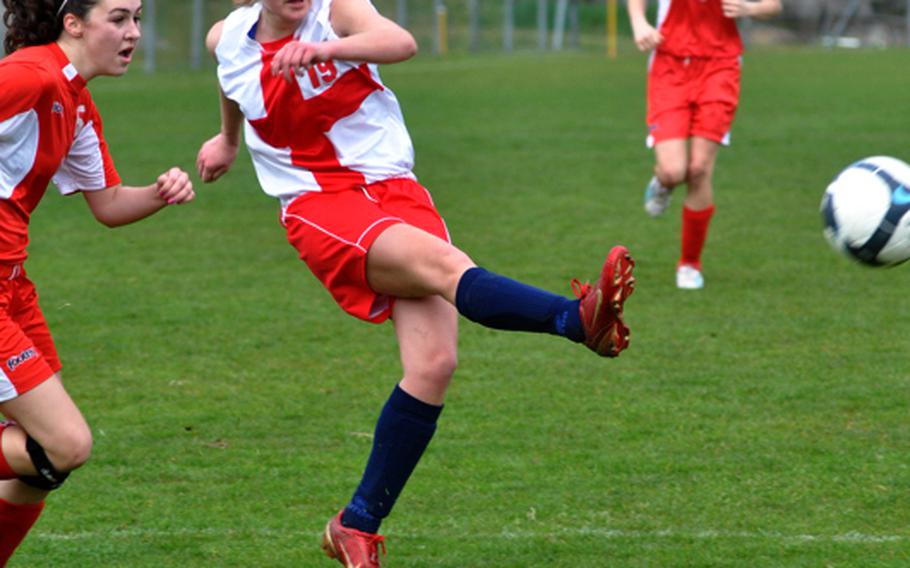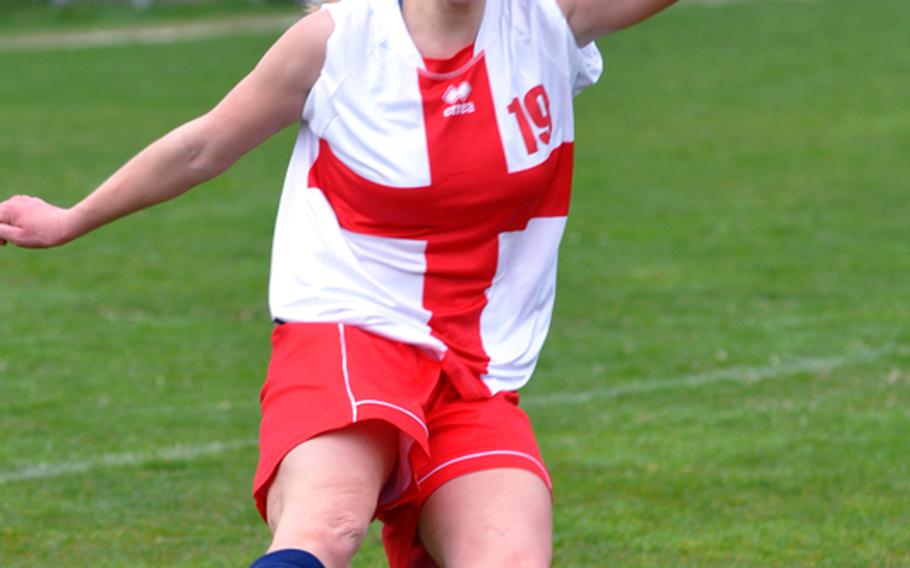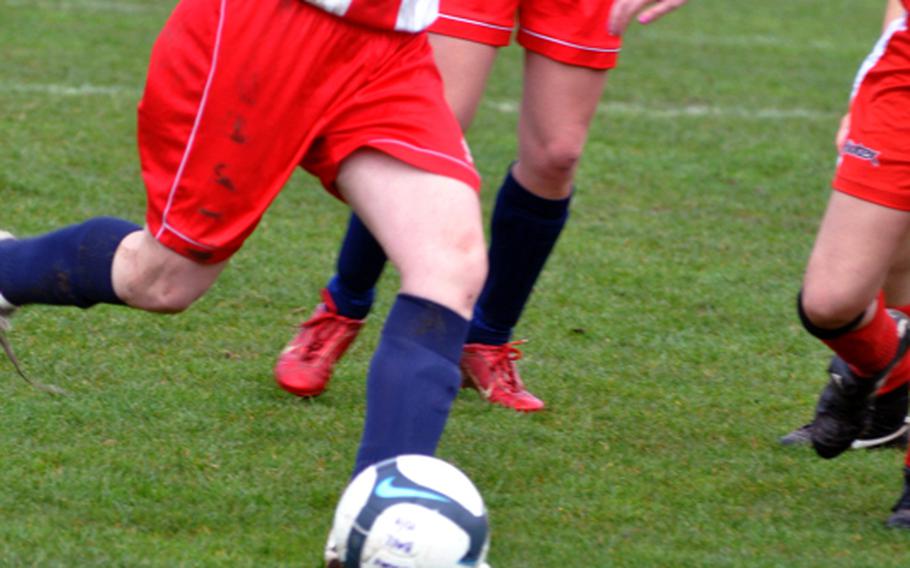 AVIANO, Italy — How well did everything go for the Aviano Lady Saints on the opening day of the 2011 soccer season?
So well that during Aviano's 5-2 victory over the American Overseas School of Rome that Aviano coach Steve Stanley had time to rest two-goal scorer Cheryl Craver, joking with his striker that he pulled her from the lineup because he'd promised to treat the whole team to gelato should any Saint score a hat-trick.
"We have some things to work on, but I was really proud with our team's play," Stanley said in a more serious vein, "They really played together well."
Rachel May scored both goals for AOSR; Laura Stevens, Madeline O'Brien and Alex Ostler each scored once for Aviano.
Next up for Aviano is a game Saturday at American School of Milan, while AOSR has a Saturday home date against neighborhood rival Marymount International School of Rome on the same day.
In other girls' games of note on a light opening-day schedule:
Vicenza 7, Milan 0: Saturday at Vicenza, Alex Frank and Tatiana Miranda each scored twice to help the Lady Cougars to the seven-goal-margin courtesy-rule victory over the Lady Panthers.
Alessia Catena, Tracie Robinson and Maya Swinehart also found the net for Vicenza, which is scheduled to fly to Sicily this weekend to take on Sigonella. Milan is scheduled to host Aviano on Saturday.
Black Forest Academy 4, Mannheim 1: Saturday at Kandern, Germany, Jenny Ellis and All-European Stephanie Friehe each scored twice for the home team.
Friehe also added an assist in the non-regional game that was the season-opener for both teams.
Mannheim's goal came on a free kick by Krystal Hartke.
Next up for BFA is a Region III game Saturday at Hohenfels; Mannheim is ticketed for a Region II game the same day at Kaiserslautern.
Naples 6, Sigonella 0: Saturday at NAS Sigonella, All-Europe senior midfielder Sofia Cianciaruso scored twice in renewing her acquaintance with Lady Jaguars' coach Shawn McCarthy.
"…Cianciaruso picked up where she left off last year with a strong showing," McCarthy wrote in an email report of the game. "Her passing and defensive play were complemented by speedy newcomer Alexandra Mack."
Mack also scored for Naples, which led 5-0 at halftime and is to host the International School of Florence on Friday. Isabella Lucy added a goal and an assist for the Lady Wildcats.
Sigonella, which got four saves from keeper Emily Carwright, is scheduled to entertain Vicenza on Saturday.
---
---
---
---