Aviano airman hoping to keep berth on All-Air Force team
---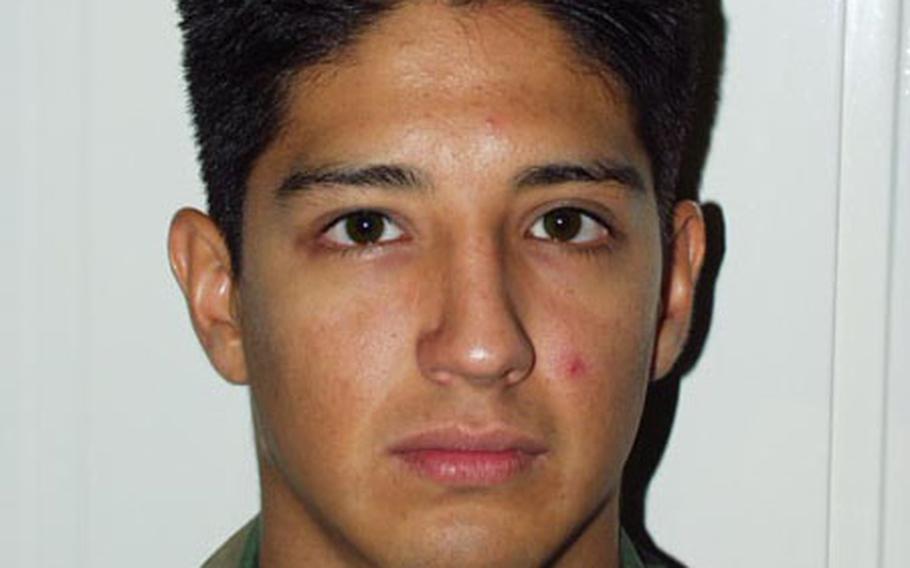 AVIANO AIR BASE, Italy — Being one of the top athletes in your service might be harder to do overseas, but it's still possible.
Just ask Ricardo Osorio, a 22-year-old senior airmen assigned to Aviano Air Base, Italy.
"It's more difficult," he says of trying to keep in wrestling shape overseas. "In the States, you have a lot more tournaments you can attend."
Osorio got the opportunity to compete in several tournaments earlier this year, though, while qualifying for the All-Air Force wrestling team.
Duties permitting, he hopes to retain his spot on the team when prospective competitors gather next year. With hard work and breaks, he might even get a shot to wrestle for a spot on the U.S. Olympic team.
Getting on that team would be a long shot. The Air Force team won in its category in the national championships in May. Osorio scored points to help the team win, but didn't place.
"I wrestled most of the top-ranked guys when I was in high school," he said. "The only reason they're better is that they've stuck with it."
As a senior at Las Vegas High School, Osorio won the Nevada high school championship at 103 pounds. He was third as a junior.
He's gained a few pounds since then. But he still didn't have much trouble at weigh-ins at the lightest weight class at nationals — 55 kilograms (121 pounds). Trying to find someone in Europe to wrestle against has been difficult. The military sponsors several tournaments in Europe each year. But getting to them is sometimes difficult.
Staff Sgt. Steve Laird is also assigned to Aviano. Laird was a member of the All Air Force team in 2002, but didn't compete last year because of deployment issues. He, like Osorio, is hoping to make the team next year.
But they can't provide each other a lot of help other than morale support.
"I outweigh him by 25 pounds, so there's not a lot of competition there," said the 26-year-old, who competes at 66 kilograms (145 pounds). Both will help out the local high school team this winter.
Getting a chance to work out alongside the younger wrestlers may be about as good a warmup as they'll get before the time comes to try out for the Air Force team. Of course, the wrestling's a bit different, too. In high school, they compete using collegiate rules. Osorio competes now in Greco-Roman competitions, one of the two styles practiced most internationally.
American wrestlers who do well at a series of tournaments in the States will get a shot to compete for the national team. Next year, that team will also represent the United States at the Olympics in Athens. But for active-duty servicemembers who place well enough to get a national ranking in the tournaments, another opportunity sometimes exists.
A few of wrestlers on the Air Force team this year are members of the service's World Class Athlete Program. Heavyweight Corey Farkas is one of the world's top wrestlers in his weight class. They are assigned to Colorado Springs, Colo., and essentially train full time as part of their Air Force duties.
Osorio said getting into the program would be difficult, but is a possibility. And though he's not in a hurry to leave Aviano — his first and only duty assignment in the Air Force — he says he would like the opportunity to see how good a wrestler he could be if he spent more time at it.
---
---
---
---