Far East roundup
ASIJ, St. Maur run to team triumphs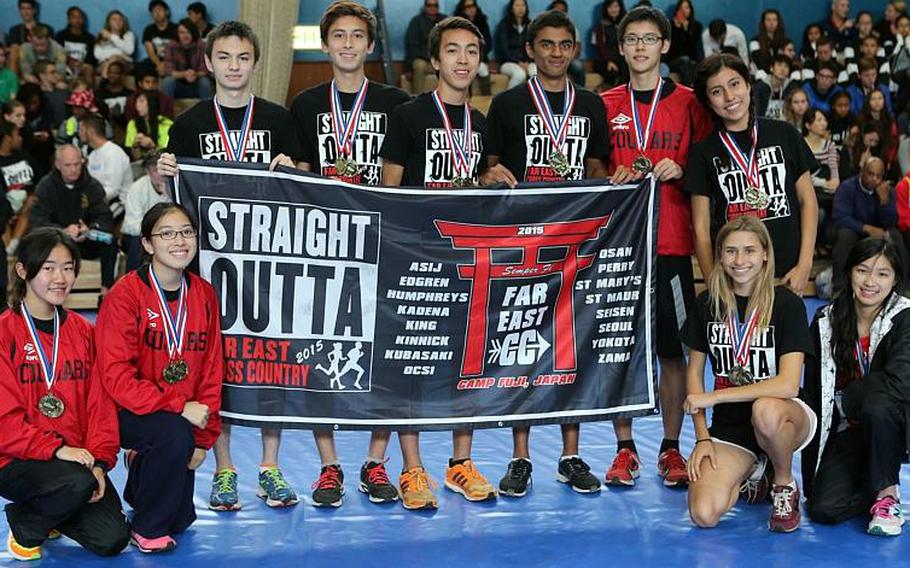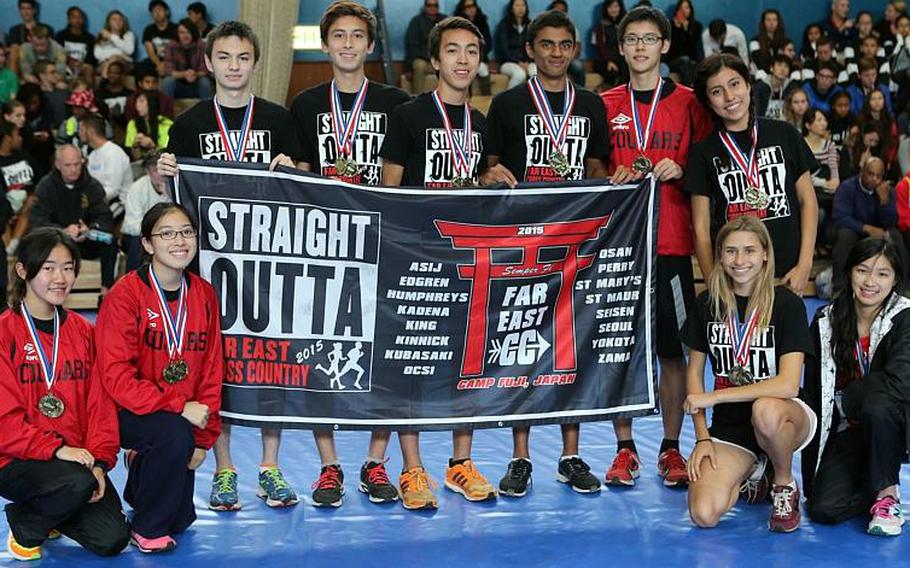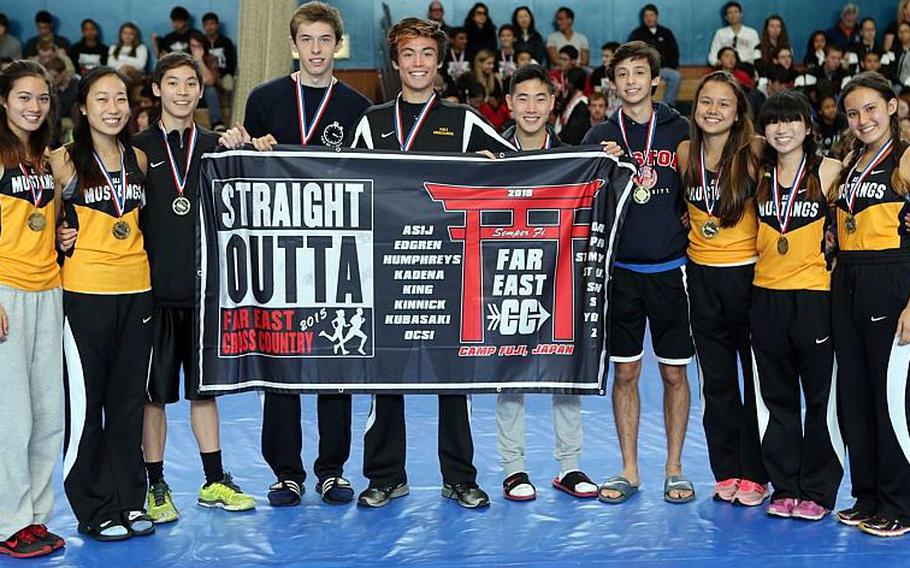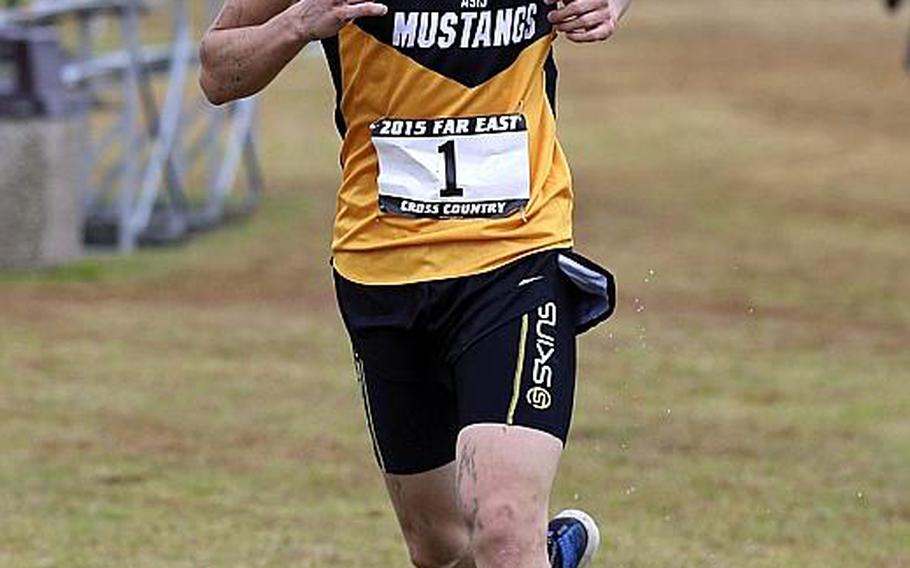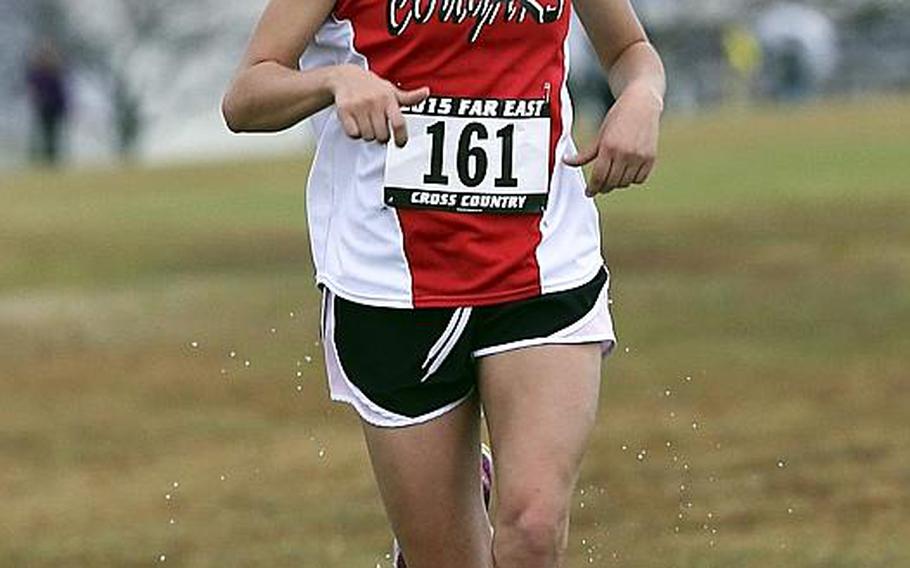 CAMP FUJI, Japan – Individual runners basked Monday in the spotlight of triple-crown achievement. On Tuesday, it was time for teams to similarly shine.
American School In Japan repeated its Division I overall school banner, while St. Maur of Japan captured its third straight Division II overall school title as the Far East High School Cross Country Meet came to an end.
Led by senior Evan Yukevich and reigning D-I and overall individual champion Lisa Watanuki, the Mustangs edged Kadena for the large-school banner. Three-time D-II girls champion Lucille Nunnely and St. Maur beat overall champion Daniel Galvin and Yokota to the D-II team wire.
While Yukevich and Nunnely each led solid casts of respective boys and girls runners, each credited their schools' opposite gender groups for getting "a lot stronger this year," as Yukevich put it just after Tuesday's team relay portion of the meet.
"They all stepped up, they worked hard during the off-season and improved a lot," Yukevich said of a girls group that also featured Tatiana Riordan, Emma Wingfield-Hayes and Anna Sheng.
"As a team, we push each other; that's why we are able to compete every single year," Yukevich said.
Yukevich also gave a tip of the hat to the Mustangs' coaching staff for providing the team with a workout regimen that the runners use in the offseason and during the year.
Nunnely, for her part, had teammates Allison Hao and Emma Tamura running in the D-II top 10 – "They helped me push and helped the entire team, Nunnely said.
But the boys also featured a pair of top-10 runners as well in Avkash Mukhi and Sotaro Hirai, which gave the Cougars a strong contingent in the team relay.
"Really spectacular," Nunnely said of the improvement of the Cougars' boys team.
Volleyball American School In Japan volleyball took a major step toward regaining the Division I title it held from 2011-13, capturing the top seed and a first-round bye coming out of round-robin play. Defending champion Kubasaki earned the No. 2 seed. The playoffs begin Wednesday at South Korea's Yongsan Garrison.
The same teams that finished in the top three of the Division II tournament last year are back in the same spot heading into elimination play that begins Wednesday at Yokota Air Base's Samurai Fitness Center in Japan.
Matthew C. Perry of Japan grabbed the top seed, followed by last year's runner-up Robert D. Edgren and reigning D-II champion Osan.
Tennis Action on Okinawa saw the very same players who reached last year's semifinals do the same again on Tuesday, including the lone DODDS representative, last year's girls singles runner-up Grace Cho of Seoul American.
Also reaching the semis were reigning boys singles champion Marius Ruh of St. Mary's, along with teammate Juan Borga and ASIJ's Len Kamemoto and Noah Inahara. Girls semifinalists include teammates Matilde Piras and Ana Clara Borga of Seisen and reigning champion Lili Kobayashi of ASIJ.