D-II football preview
Ansbach hopes to fight off Rota, keep title
---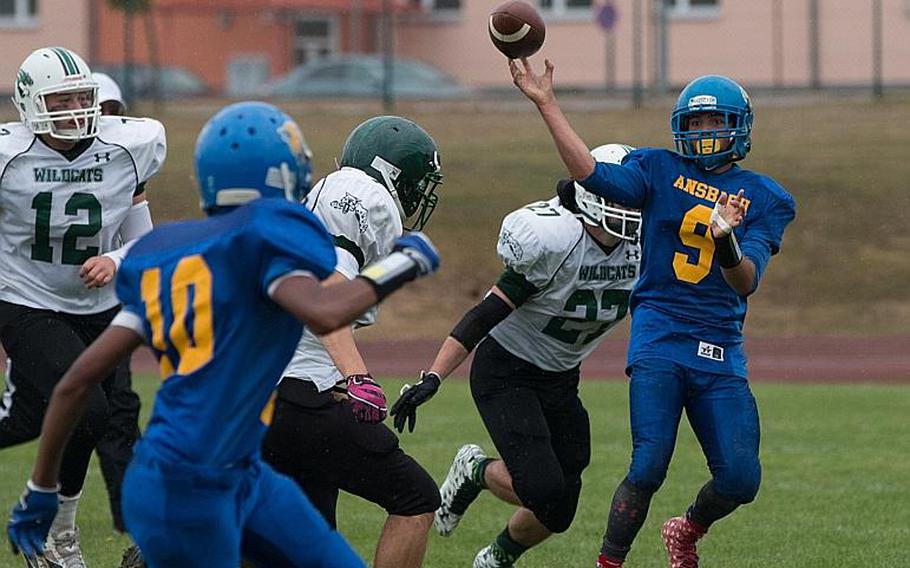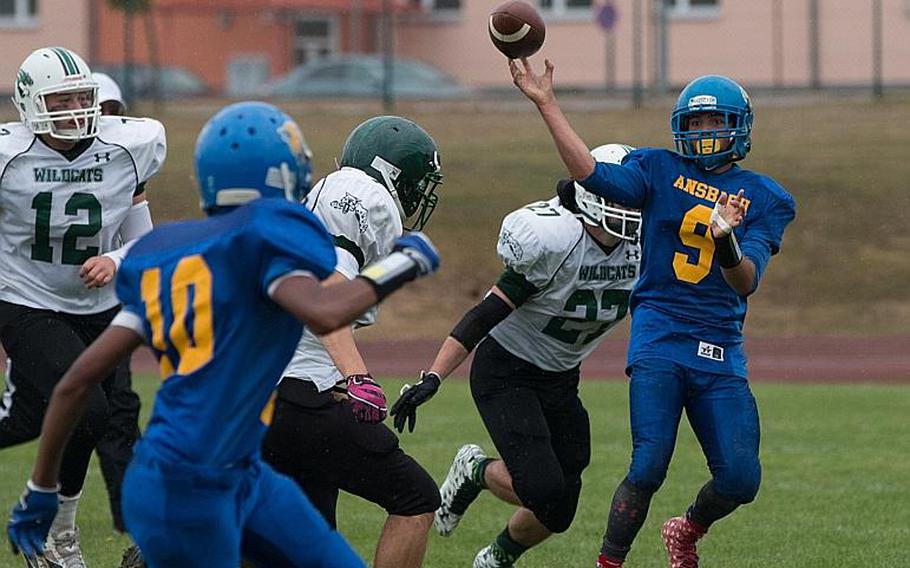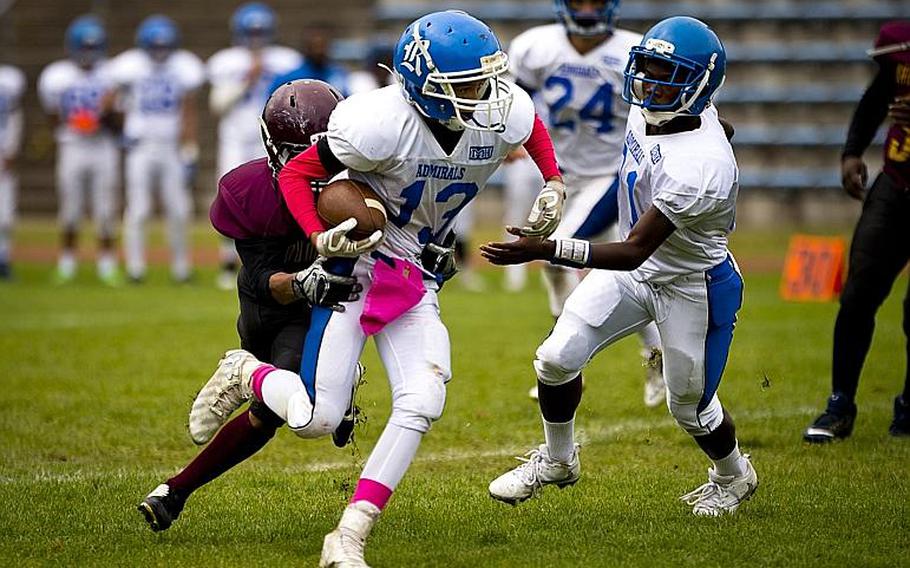 Nearly everything in in place for a relatively peaceful transfer of power in DODEA-Europe Division II football this weekend. There's just one notable exception - the stubborn team still in power.
The Rota Admirals get their rematch against the two-time defending champion Ansbach Cougars at 1 p.m. CET Saturday at Kaiserslautern High School. The Division II title showdown kicks off the pair of European championship games known as the DODEA-Europe Final Four.
Rota is the rising power with only one place left to rise - to a championship. In 2013, the Admirals went winless. A year later they moved above .500 and into the playoffs. Last year, Rota went undefeated until its 32-27 loss to Ansbach in the title game. Anything less than a 2016 title would be a lateral move for the program.
The Admirals have lived up to their role as champions in waiting this fall. They've been unequivocally the most dominant team in Division II, displaying vulnerability only once - a 34-29 win over Bitburg - in eight wins this fall, including the playoffs. They've had every win since the end of September secured before halftime, and spent their second halves resting their stars and grooming future ones.
Ansbach is the legacy superpower crumbling, gradually but inevitably, from the impact of forces beyond its control. As the base's role has diminished, its personnel have been reduced. The base's high school population plummeted, and with that the base of talent from which the school draws its football team.
The Cougars know the end will arrive one day, probably in the near future. The question is: does that make them more or less dangerous?
Ansbach has gone undefeated this fall, but not in the overwhelming way it usually does. In 2015, Ansbach won every game, regular season and playoffs, by multiple touchdowns until Rota mounted its title-game challenge. The wins have come harder this year - a 10-point defeat of Naples in September, an eight-point margin of victory against Hohenfels in October. The Cougars' shrinking room for error was most evident in their 16-14 semifinal win over Bitburg, when only a late-game safety saved their season and their title reign.
But while these wins are notable for being more competitive than the usual Ansbach triumphs, they're also notable for not being losses. In fact, Ansbach hasn't lost a game since Oct. 26, 2013, when it lost 23-22 to SHAPE in a Division II semifinal game.
The Cougars will eventually lose a game and surrender their title. When they do, Rota is the most likely candidate to succeed them.
But just because something is becoming obsolete doesn't mean it already is. The DODEA-Europe Division II title is in Ansbach's hands until it is ripped from them. On Saturday, the Admirals try again to do just that.
Twitter: @broomestripes
---
---
---
---