Ansbach has a lot of work to do to match last year's triumph
by
Martin Egnash
August 29, 2019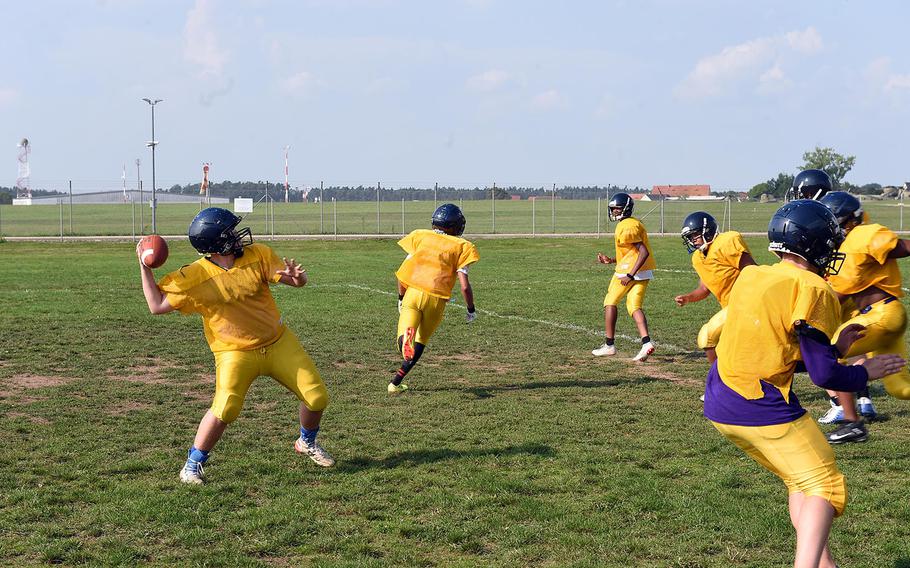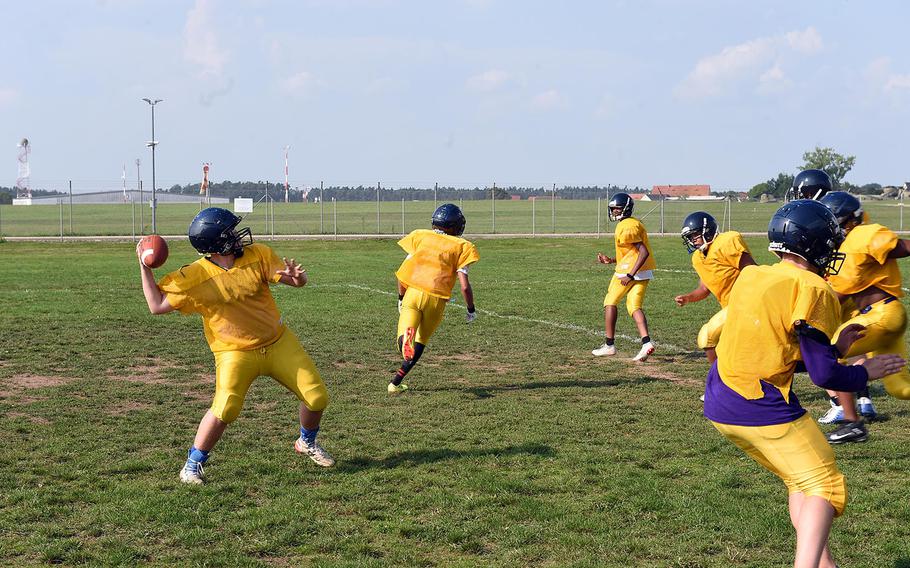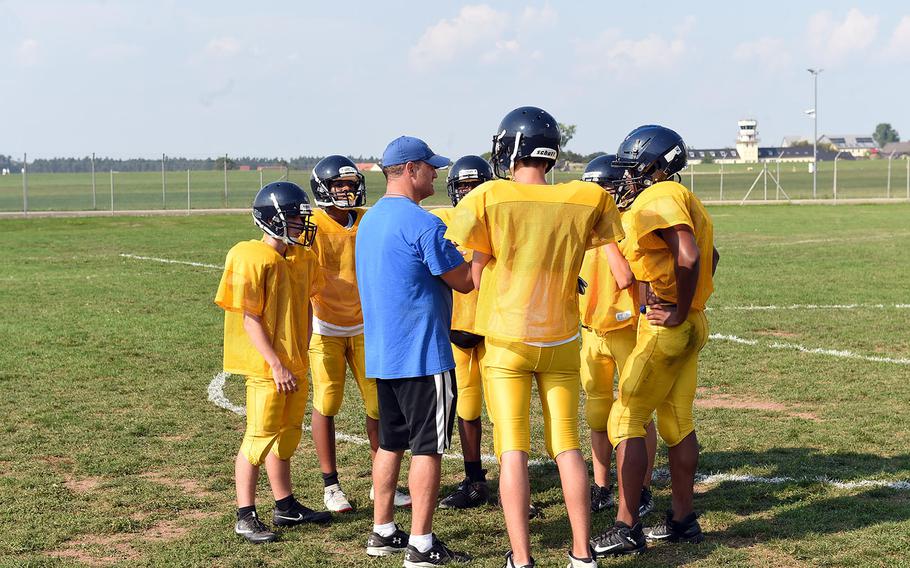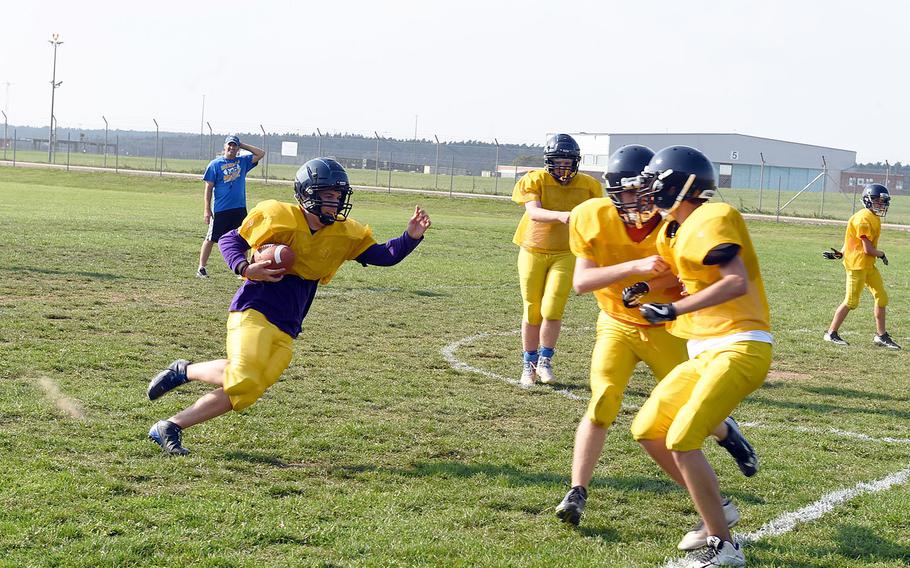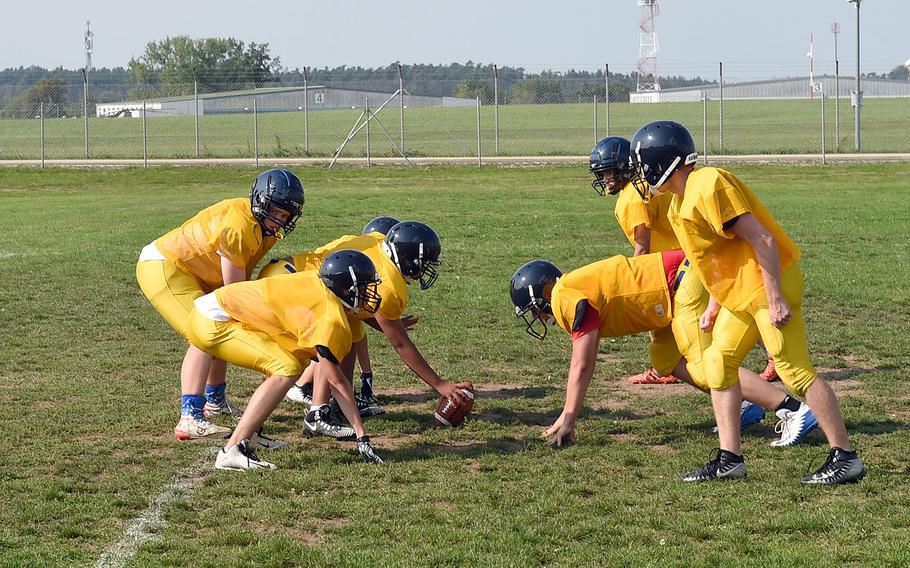 Fifth in a series of DODEA-Europe high school football previews.
ANSBACH, Germany – Following a perfect season last year, the Ansbach Cougars are looking to dominate the competition again.
The team has a lot going for it, but last year's 6-0 season has put a target on the Cougars' backs, assistant coach Bryan Osewalt said.
"Everyone is going to be coming for us, every game," Osewalt said. "We can't get comfortable. We have to keep getting better."
The team plans on changing up some of its plays from previous years and catching opponents off guard.
"We're not repeating anything," Osewalt said.
However, the largely new team will have to build itself up from scratch in order to reach its goals.
The 17-player team only has two returning seniors.
Quarterback Dustin Martin, a self-motivated leader, is one of them. He knows what he's doing on the field, Osewalt said.
The other is Caison Duplessie, a 6-foot-3 and almost 250-pound center, who is by far the largest of the Cougars.
"He's a coach's joy. Whatever you need him to do, he gets done. No questions asked," Osewalt said.
But many of the team aren't nearly as experienced, and need to work on their fundamentals.
"They need to feel more comfortable in their skin, and think about what they're doing less," Osewalt said.
However, once they work on their blocking and tackling, Osewalt thinks they will do pretty well.
"You never know exactly what you have until you've played a few games, but I see a lot of potential out here this year," Osewalt said.
egnash.martin@stripes.com Twitter: @Marty_Stripes