A look back at 2009 in Pacific high school sports
---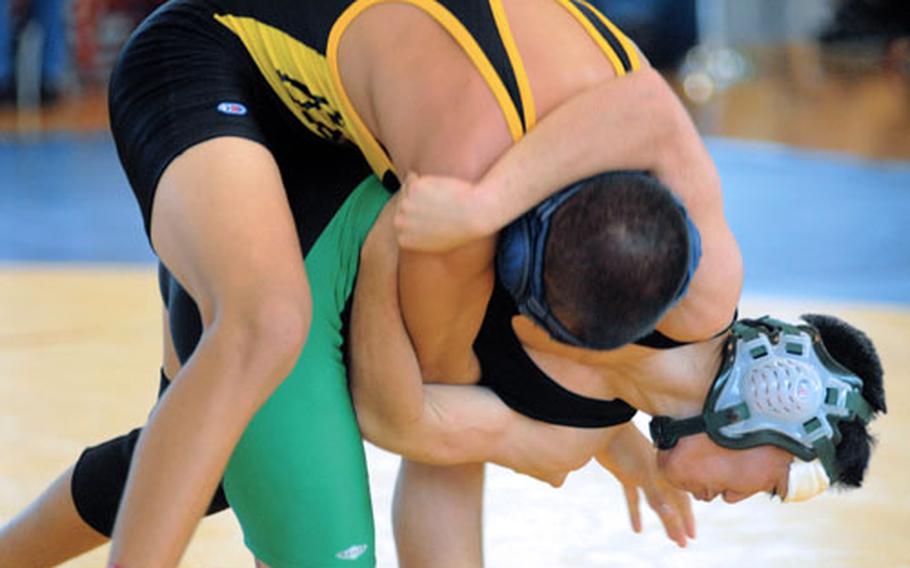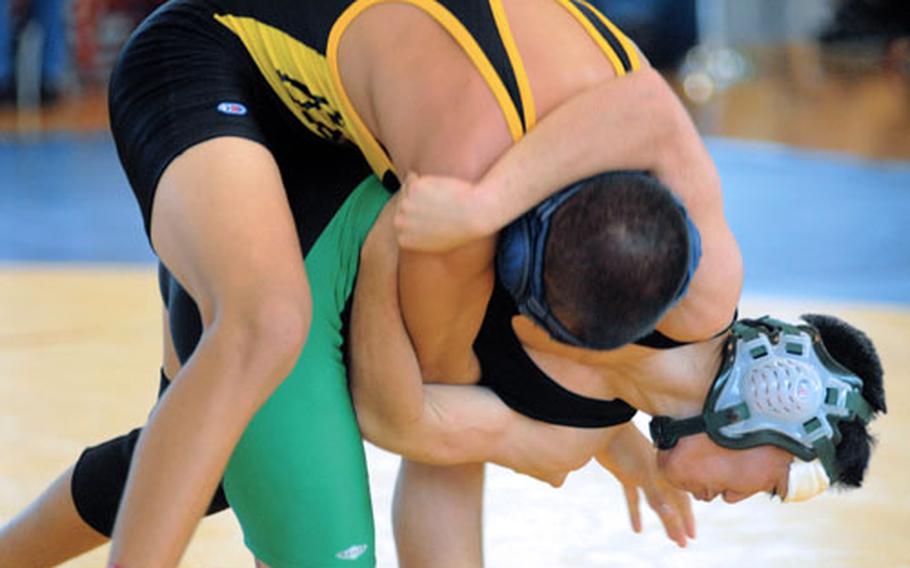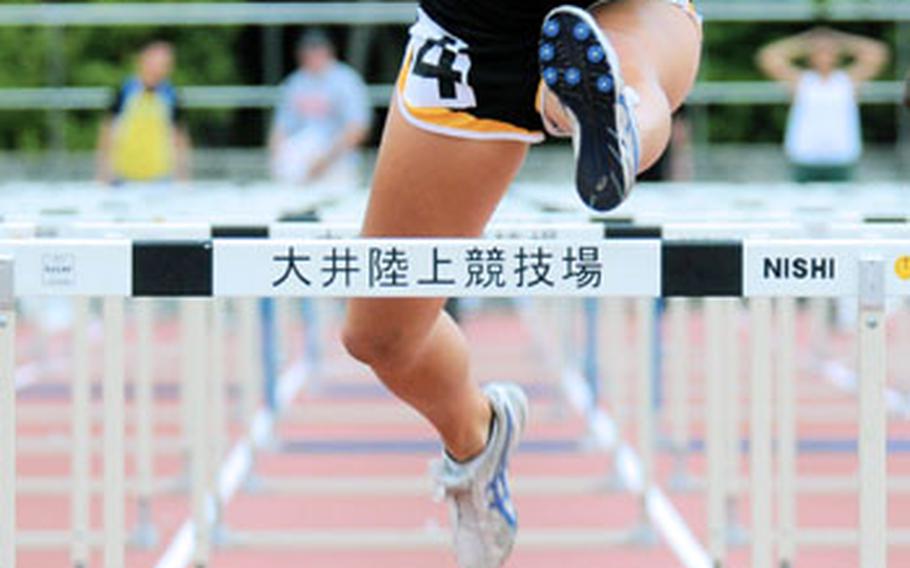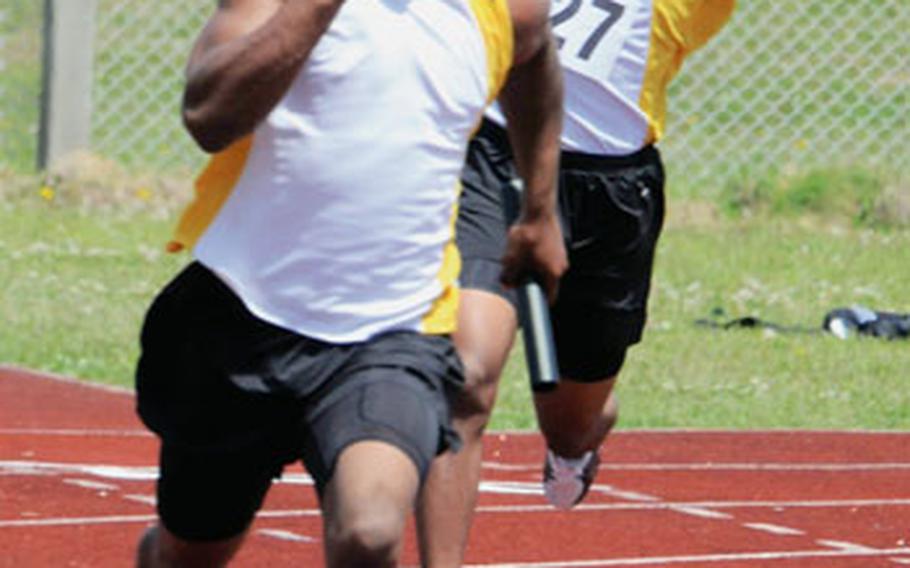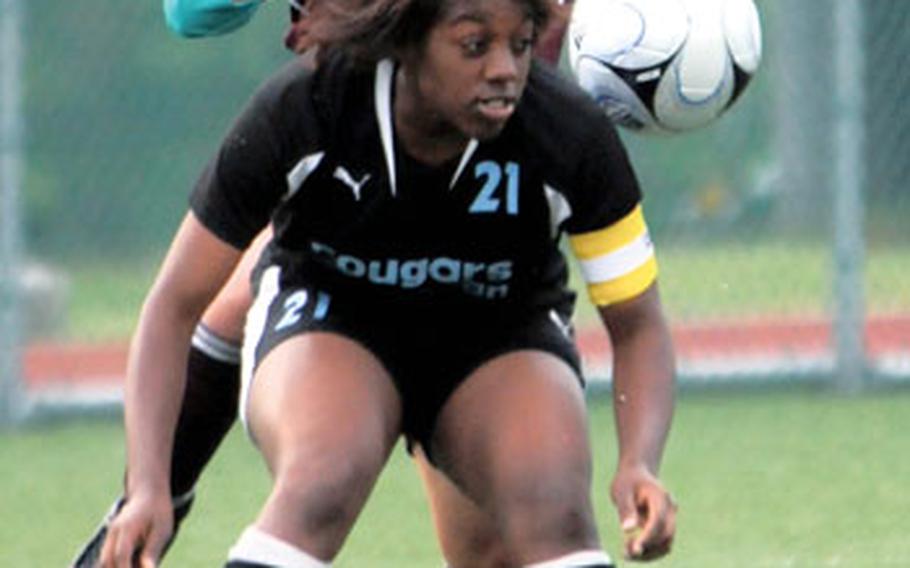 Jan. 10 — Two wrestlers who would go on to win Far East Tournament gold medals hit bumps in the road at the Nile C. Kinnick "Beast of the Far East" Invitational Tournament at Yokosuka Naval Base. Eventual 122-pound Far East champion Scott Wood of Kubasaki lost by decision to Yokota's Nick Guzman. Meanwhile, soon-to-be-two-time 148-pound Far East champion Harry Bloom of Kadena and Elias Labrador of Zama American sparked what would become a huge Far East tournament rivalry, with Labrador decisioning Bloom 2-1. "Things work out best for the people who make the best of the way things work out," Labrador said afterward.
Feb. 13-14 — Wood went on to become just the second four-time champion in Far East Tournament history. He and James McDowell (141) won gold medals as Kubasaki surprised the Class AA individual-freestyle field by capturing the team title with 74 points to Kadena's 58. "Flying under the radar was certainly fine with us," said Kubasaki coach Terry Chumley. Osan American's Jesse Crockett (215) and Michael Gilliam (heavyweight) each earned gold and the Cougars won the first Class A tournament title in school history. Kadena rebounded in the dual-meet tournament, as Cody Reyes (158) won the clinching bout and the Panthers routed Kinnick 45-14 in the most lopsided final in tournament history.
Feb. 20-21 — International schools nearly ran the table, capturing three of four Far East Basketball Tournament titles. The most surprising was St. Mary's International's 38-36 edging of host Yokota in the Boys Class AA Tournament final 35-33, a day after the Titans dethroned Seoul American with a stunning 62-36 semifinal victory. In Girls Class AA, MVP Janel Long paced Faith Academy to its eighth Far East girls title and fifth Class AA crown in 15 years, 50-47 over Seoul American. Morrison Christian Academy won its third Boys Class A title, dethroning Yongsan International-Seoul 55-47. The only DODEA Pacific team to win a title was Osan American, which won the Girls Class A title, edging Robert D. Edgren 41-37 in the final.
April 3-4 — Seoul Track Club enjoyed a huge coming-out party in the Mike Petty Memorial Track and Field Meet. Thomas Kim, Kristy Taylor, Mark Lieberg and eighth-grader Siarria Ingram each won two golds and STC finished second in the boys and girls standings, totaling 140 points, 9½ behind overall champion Kubasaki. Three meet records fell: Zion Christian Academy's Sarah Wilson broke her own 400 record in 59.22 seconds; Kadena's boys beat their own 400 relay mark with a 45.18; and Ingram's 2:28.22 beat the old girls 800 record.
May 16 — American School In Japan enjoyed its finest track and field hour, sweeping the boys and girls team titles and shattering four league and meet records in the Kanto Plain Invitational Track and Field Meet. Gwen Thornton beat her own 400 record in 57.58, then anchored the Mustangs' 1,600 relay record of 4:09.87, besting the old mark by nearly 5 seconds. ASIJ's boys 1,600 relay team won in record time, 3:28.59. And junior Sam Krauth finally solved the puzzle that was Zama American's All-American senior Andrew Quallio, beating him in the 1,500 in 4:06.5, topping Quallio's old record of 4:10.3 set the week before in the league finals.
May 18-22 — Zama American hadn't won a Far East Girls Tournament title of any kind since volleyball in 1997. That ended when Aubrey and Mallarie Ashliman and the Trojans survived a penalty-kick shootout to edge host Kubasaki 2-1 for the Class AA Soccer Tournament title. Osan American's girls completed the second sweep of Class A titles in volleyball, basketball and soccer in school history, coming out of the loser's bracket to twice beat Matthew C. Perry in the tournament final. In another tight title match, goalkeeper Sho Hamano stopped shot after shot to backstop Christian Academy In Japan to its third Boys Class AA title and fourth Far East crown overall 1-0 over Hong Kong International. It marked the first time an Okinawa team had not won either the Girls or Boys Class AA title. Yongsan International-Seoul easily repeated its Boys Class A crown, easily beating Robert D. Edgren 8-0.
Oct. 31-Nov. 7 — If the high-octane Class A football final seemed epic, the game Daegu American had to win to get to the title game was even better . Antoine Feagin's touchdown and two-point coversion helped the Warriors edge Osan American 30-28 in overtime to earn Korea's Class A title-game berth against Zama American. In that final, the teams combined for 72 first-half points, but eventually the Trojans' defense buckled down and held Daegu scoreless in the second half, allowing Zama's offense to rally for a 46-38 triumph. Michael Spencer rushed for DODEA Pacific football playoff records of 45 carries, 312 yards and 4 touchdowns as the Trojans won their first Far East boys team title of any kind since wrestling in 1979.
Nov. 12 — With a sweep of the boys and girls singles and doubles titles, Kadena reached the zenith of a four-year Far East High School Tennis Tournament run. Senior Kyle Sprow beat teammate Elliot Mason for his unprecedented third straight boys singles title, then teamed with him for the boys doubles. Senior Elissa Mason survived two nearly two-hour matches against Seoul American's Kennedy Allen in the singles and doubles finals, with Mason winning her second straight singles and pairing with Christin Gentz for the doubles title. Kadena beat Seoul American 56-50 for the team crown. Two weeks before, in the Kanto Plain tournament, Yokota freshman Erika Youngdahl became the first DODEA Japan player to win a singles title in that event.
Nov. 9-10 — Just call the 2009 DODEA Pacific Far East Cross Country Meet "Seoul Leadership." Senior Thomas Kim won the boys race and freshman Siarria Ingram the girls, then the Falcons placed four pairs in the top 10 of the team relay to win the overall team championship for a second straight year. Led by transfers Josh Hanks and Nicole Solomonson, Osan American swept all three events to seal the Class A team title.
Nov. 13-14 — DODEA Pacific teams have now won four of the last five Girls Class A Volleyball Tournament titles. Daegu American, which began that run in 2005, won its second title in four years behind the spiking of MVP and Best Hitter Kristina Bergman. Christian Academy In Japan became the lowest-seeded team to win the Class AA title, its third in five years. This, after Seoul American became the first DODEA Pacific team to earn the top playoff seed in 21 years, and Nile C. Kinnick entered the tournament riding the crest of a school-best 27-0 regular season and school-first Kanto Plain regular-season championship.
Nov. 14 — Their encounter the year before came down to the last play, with Seoul American prevailing 22-21 over Kadena. In this year's Far East Class AA football title game, Kadena left nothing to chance, overwhelming the Falcons 44-0 behind two-touchdown performances by Shariff Coleman and Thomas McDonald. Yokota beat Guam High 24-7 to seal third place, capping a season in which the Panthers failed to win either the Kanto or DODEA Japan title for the first time since 1998.
---
---
---
---