A look back at 2009 in European military sports
---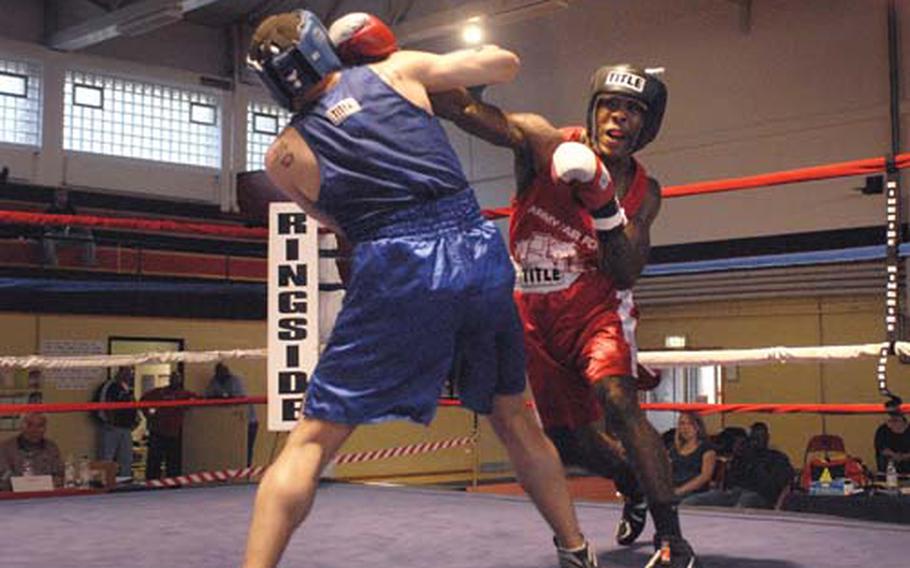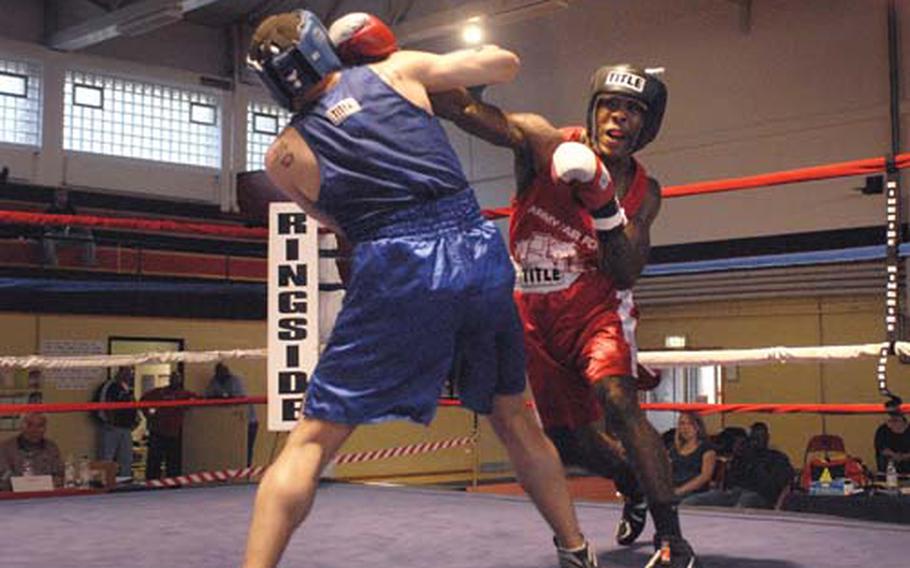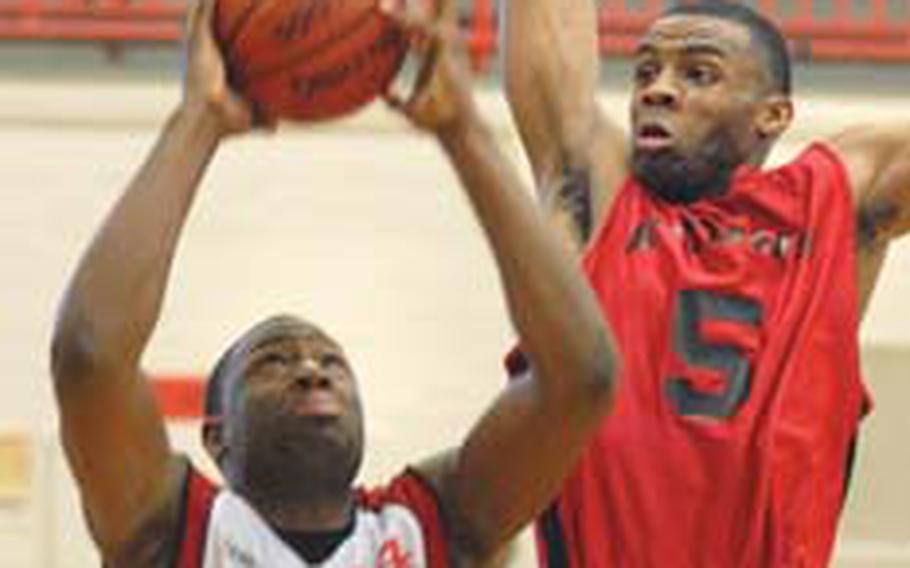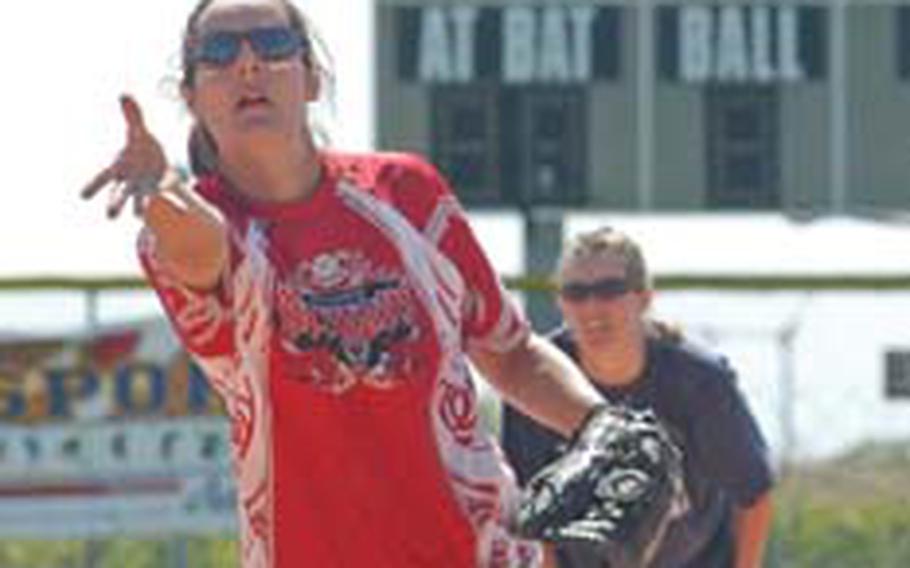 In contrast to their prep counterparts, military athletes in Europe saw their opportunities to compete continue to shrink in 2009.
The Army and Air Force, having abandoned regular-season schedules for their community sports teams, conducted just two season-ending interservice tournaments this year. And individually, Europe-based military athletes were practically an afterthought on 2009 All-Armed Forces teams.
Case in point was the Armed Forces men's basketball team, which took the bronze medal this month in the annual SHAPE International Basketball Tournament.
On a roster formerly dotted with Europe-based stars, just one player, Ramstein's Keith Maren, from this side of the Atlantic made the 2009 Armed Forces team. Similarly, interservice boxing, which once drew on USAREUR for boxers such as future heavyweight champs Ray Mercer and James "Bonecrusher" Smith and heavyweight contender David Bey, had no Europe-based boxers in the Armed Forces title bouts on May 1.
That's hardly surprising, however. In the 2009 U.S. Forces-Europe boxing championships held in April, just one of the six championships awarded was decided in the ring. Frank Horsey won the European heavyweight crown once worn by Mercer with a 3:42 KO of Air Force boxer Anthony Jones. The other five titles were decided by walkover or absence of opponents.
"I feel excited on one point but disappointed on the other," Horsey said that night about boxing in splendid isolation. "I'm glad I won, but I wanted to see my teammates fight."
In the remaining Army-Air Force showdowns which survived drawdown and deployment, basketball belonged to the Army and softball to the Air Force in 2009.
In March, Mannheim's Army-Europe champion men downed Kaiserslautern 68-64 to win the U.S. Forces Europe hoops championship, while Mannheim's Army-Europe champion women fell to Heidelberg 60-50 in the women's USFE title game. No Air Force teams were around for the finals.
In August, however, it was an all-Air Force show at the USFE slow-pitch softball championships in Aviano, where the home team men and women claimed their titles over Lakenheath's men and women. This time, it was the Army's turn to vacate the field early.
The tournament was the final Army-Air Force Final Four event, according to Army-Europe sports director Jim Mattingly, who said this month that combined U.S. Forces Europe championships are the future of military sports in Europe.
"Soccer was conducted as a U.S. Forces Europe championship in Livorno, Italy," he reported about the 12-team event won by Aviano in October. "The U.S. Forces Europe concept is going to be the way of the future for garrison-varsity-level championships in basketball, volleyball, soccer and softball."
Although the 2009 basketball and softball tourneys were the lone specific Army-vs.-Air Force events, the Air Force entered international events, such as the Combined Command Air Headquarters Ramstein basketball tournaments for men
and women, to fill some of the interservice void. USAFE's women won their event for the second straight year; their male counterparts finished second to Germany.
Women's MVP Salonika Owens told her coach, Bobby Seaberry, about the difference in operational pressure between the 2008 and 2009 titles.
"Last year, we had more time to prepare and practice ..." Owens said. "We had more team cohesion last year."
Even without formal Army-Air Force events, individuals from both services vied against one another for crowns in wrestling last March, and if it's getting harder to get teams together in light of frequent deployments these days, there's still room for military individuals who remained in theater to shine.
For example, Kirk Madgic of Vicenza and Stephanie Feagin of Camp Darby won the active-duty classes at the Army-Europe 10-Miler at Grafenwöhr in June; Maya Pardee, Robert Alexander, Metin Karaca and Carl Citrine prevailed at the USFE tennis championships in Heidelberg in July; and Wiesbaden's Michael Colvin won the Army European Open golf tournament on his home course in August in a playoff against Heidelberg teen Josh Woodfox.
Military sports officials ended 2009 still adjusting and adapting to declining populations, but if 2009 proved anything, it's that military athletes will persevere, competing when and where they can.
---
---
---
---