Cross country preview
A long list of favorites head to unfamiliar course
---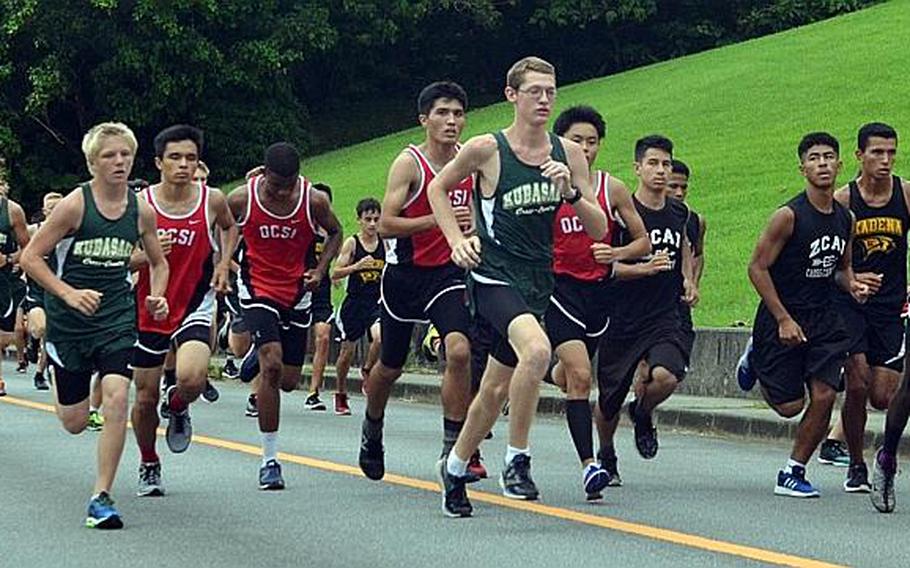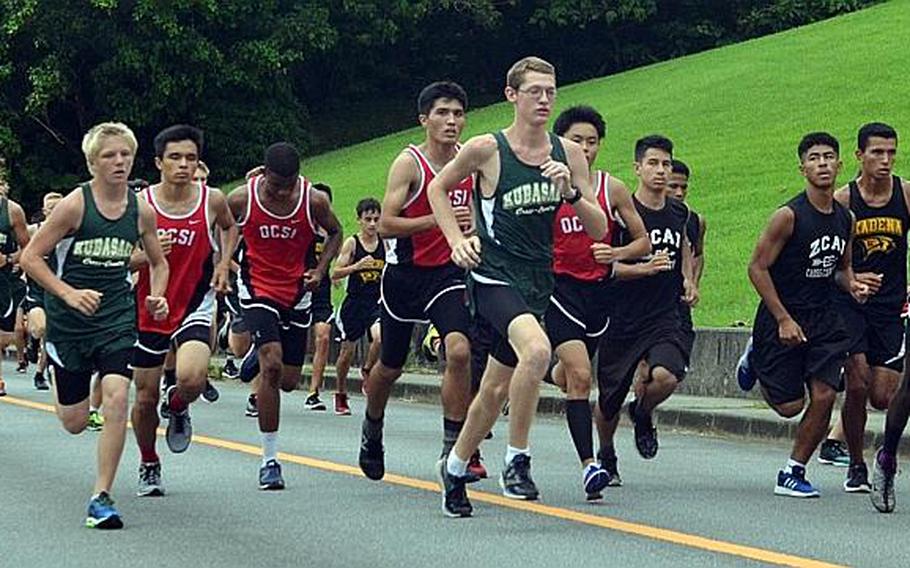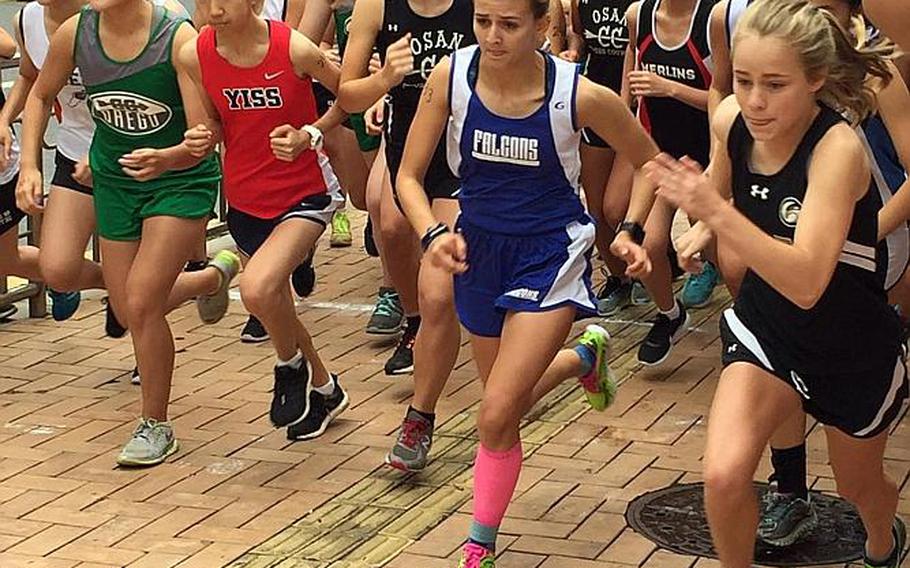 Say this for next week's truncated Far East Cross Country Meet – it will feature no shortage of star power.
In addition to defending girls overall champion Lisa Watanuki of Division I American School In Japan and two-time Okinawa district champion Wren Renquist of D-I Kadena, 17 other All-Far East runners from 2015 return, including nine of the 10 Division II girls placers.
"That's crazy," Watanuki said.
"That's a lot of competition," said senior Bobbi Hill of Matthew C. Perry, one of those nine. "I'm pretty sure their times will have improved from last year."
Of those nine, five are DODEA runners, including Hill's teammate Devon Shuman, Yokota's Ai Robbins, E.J. King's Amelia McGrath, and Momomi Atkinson of host school Robert D. Edgren. Bolstering that field will be Korea district champion Sarah Francis of Humphreys.
On the boys side, Kanto champion Thomas Richter of St. Mary's is back and leads three Division I runners, including Ryan Nishida and Britt Sease of ASIJ. Humphreys' Nathan Gillespie and Edgren's Jun Royster are the D-II All-Far East returners.
Joining Watanuki among D-I girls returners are teammate Emma Wingfield-Hayes, Kinnick's Taryn Cates-Beier and Renquist's teammate Sierra Fitzgerald.
Tuesday's 3.1-mile championship race is scheduled for the Gosser Memorial Golf Course on Misawa Air Base's north side. The girls run first, at 9 a.m., followed by boys at 9:30 a.m.
Coaches and runners say they expect faster times than the past few years, when the race was run on a trail course at Camp Fuji. This course is mostly grass, with a few patches of gravel and pavement.
"It will be interesting to see how everyone responds to running on grass, especially if it's wet," said coach Dan Galvin of defending boys D-II champion Yokota. "It could change things quite a bit."
Nishida normally runs the hill-and-gravel course at Tama Hills, but says the different surface should not make a difference. "There could be a significant difference in the weather and the amount of hills when looking at both courses," Nishida said.
Rain is forecast for Tuesday with temperature around 60 degrees.
On the course, "anything can happen," Hill said, regarding how times posted in the regular season may not matter.
Six-time Far East champion coach Tom McKinney, now the DODEA-Pacific athletics coordinator, said much can come into play in the run-up to a meet: Weather, different courses, difficulty in traveling, even what runners eat the night before. "There are so many factors," he said.
Watanuki is closing in on winning the Asia-Pacific Invitational on Guam, the Kanto Plain finals and Far East meets for two years running.
"Lisa's a strong and confident runner and you can tell she works hard," Renquist said. "I admire her as a runner."
Though Nishida dominated the boys side most of the season, winning the API, he ended up finishing fifth in the Kanto finals behind champion Richter. "I would say that the top four or five guys have a chance of winning on any given day," Nishida said.
The D-II girls could be the most intriguing, runners and coaches say. McGrath, Hill said, "improved a lot as the season went on, improved the last part of her races." Shuman was a first-year runner a year ago, and "has improved a lot, how to pace herself better than last year."
Francis could be the biggest surprise. Trailing the likes of Seoul Foreign's Jane Andersen and Korea International's Michelle Kwon most of the season, Francis surprised the field in the Korea finals. "She's fierce" on the course but gentle off it, coach Aaron Mundy said.
Due to ticketing issues involving teams flying to Far East, the meet was shortened to one day. The team relay, part of Far East since 1982, was scrapped because there was no venue or time to run it, DODEA officials said.
"We were facing very difficult circumstances, a unique situation this year," meet organizer and Edgren athletics director Andre Thibert said.
Teams were to fly, bus or train to Misawa on Sunday for a meet originally scheduled for Monday-Tuesday, but an influx of Japanese tourists for the fall leaf color viewing season left too few airline seats available on the weekend for teams, Thibert said.
Seats were available on Monday, but the meet could not be extended to Wednesday due to lack of billeting and available venues.
A move elsewhere was "not possible" in that short a span, Thibert said. "That's a short fuse, less than a week," he said. "This wasn't intended. But we're going to move forward and make it a good event. Just no relay. It will still be a good event."
DODEA-Pacific officials said the relay would be restored for next year's meet, also slated for Misawa.
Some coaches and runners expressed disappointment. "Kids are upset. All that travel for one meet," Mundy said.
"I was scared that Far East was going to be canceled completely," Renquist said. "But I'm thankful to have at least an individual race."
Twitter: @ornauer_stripes
---
---
---
---