8,000 marathoners slosh through Kadena
by
Mark Rankin
February 25, 2004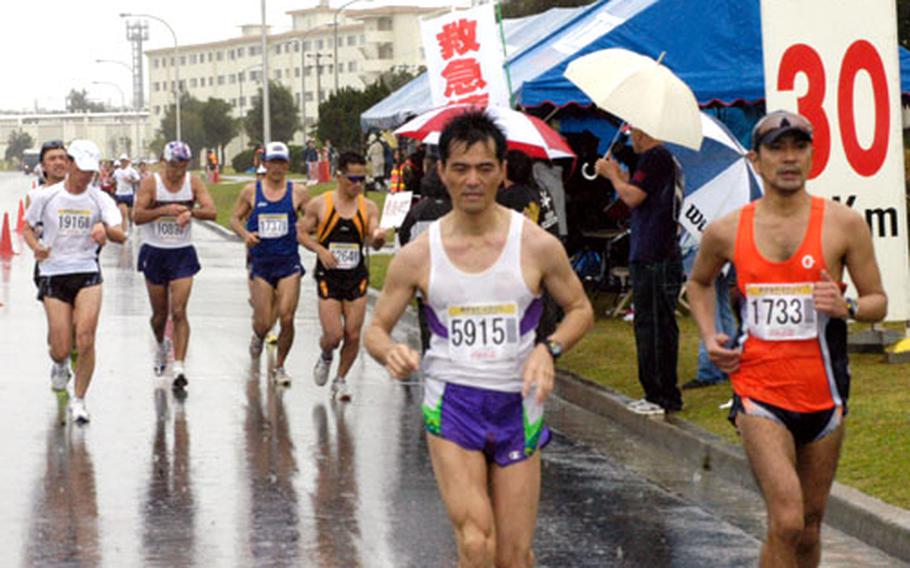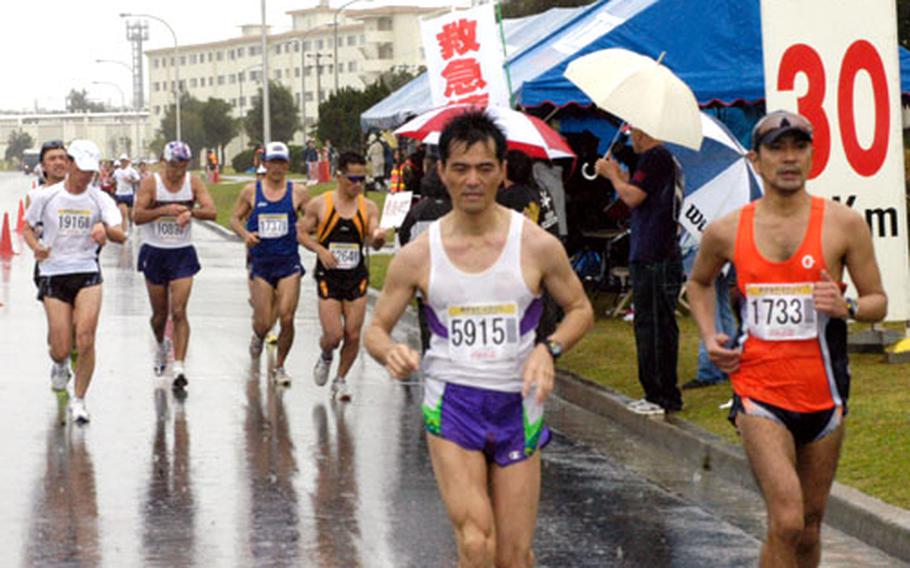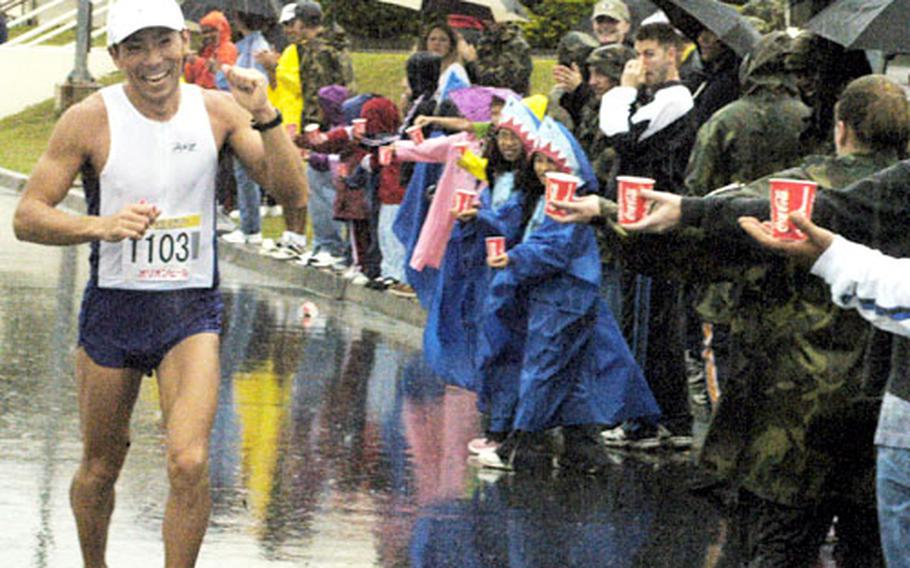 KADENA AIR BASE, Okinawa — Eight thousand rain soaked runners passed through Kadena Air Base's Gate 2 during the 12th annual Okinawa City Marathon here Sunday.
Fans lining the 17-mile point of the 26.4-mile race provided some the boost needed to finish the race.
"It was great running through Kadena and [to] hear supporters cheering," said Capt. Kelli Molter, Combat Support Flight Commander for 18 Services Squadron.
Contestants started at 9 a.m. from the Okinawa Comprehensive Park on the eastern coast; the lead runners entered Kadena's Gate 2 around 10:40 a.m. The last runners left the base by 2:30 p.m.
Before exiting at Gate 5, the course ran along three of the base's busiest thoroughfares: Kuter, Douglas and Schreiber avenues, which loop around the heart of Kadena's services district.
Cloudy skies and scattered rain showers didn't seem to dampen the spirits of supporters or runners.
"The rain was a blessing. It kept us cool," said Molter. "The best part of the race was running through Kadena."
During the race thousands of cheering fans and volunteers lined the race course to hand out water, fruit and encourage the runners.
For the first time, 18th Services Squadron provided medical stations along Kadena's marathon route.
According to the Okinawa Marathon Committee, 76 percent, or nearly 5,500 runners, including 254 foreigners — most of whom were U.S. servicemembers — finished the race.
In the men's division, Tomotsugu Yamauchi from Kumamoto, Kyushu, finished the race first with a time of 2 hours, 24 minutes and 14 seconds.
In the women's division Yayoi Taira from Okinawa finished with a time of 3:3:23.
The Okinawa Marathon is one of two major races held on Okinawa each year and is the only one in Japan that includes a run through a U.S. military installation.
---
---
---
---