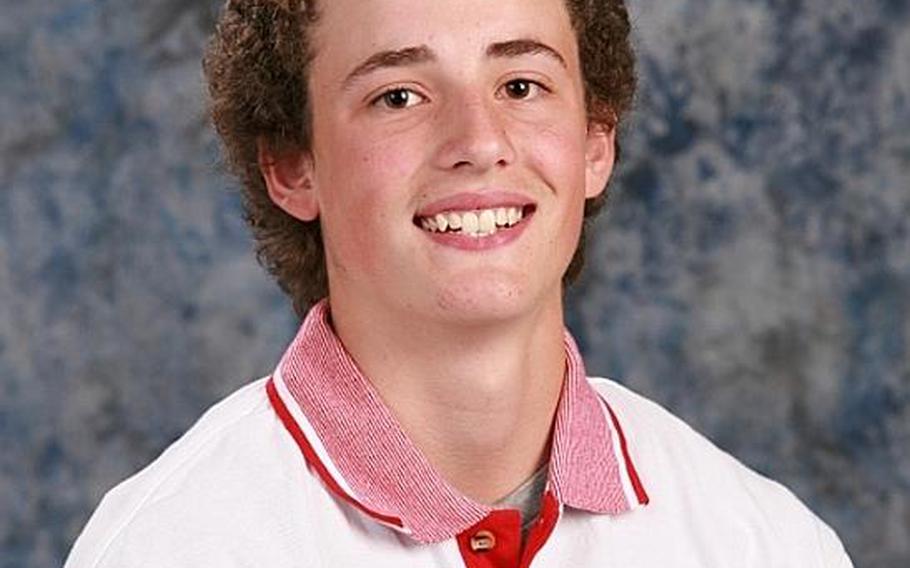 Mackenzie Bradley
Kaiserslautern golf
Bradley, a junior who carries a 4 handicap and who finished third at last year's DODDS-Europe golf championships, shot a 4-over 74 last Thursday at Woodlawn golf course in Ramstein to lead the Red Raiders to a team victory over defending champion Heidelberg and perennial power Ramstein.
Bradley's 74 converted to 49 Stableford points, the system DODDS uses to score golf matches. He finished six points, or two pars, ahead of Thursday runner-up and defending European runner-up Mike Baltich of Heidelberg.
According to Kaiserslautern coach Gerald Oyan, Bradley was 1-under 34 at the turn and put away the match with four back-nine birdies, worth four Stableford points each.
"Coach, on the back I was making putts," Oyan quoted Bradley as saying. "That was the difference."
Bradley's 74 has Oyan and the Red Raiders, who got 41 points Thursday from Stephen Lewis, 39 from Caleb Haynes and 38 from Brennan Dickerson, thinking big.
"K-town has had individual European champions in past years, and we'd love another one," Oyan concluded. "This year we have a shot at the team title, also."
---
---
---
---