28th Marine Corps Marathon set for Sunday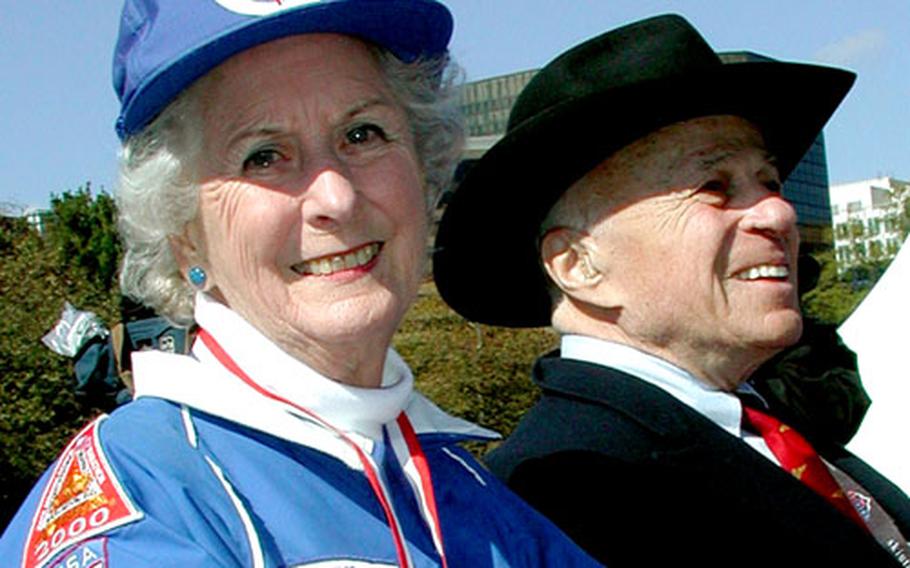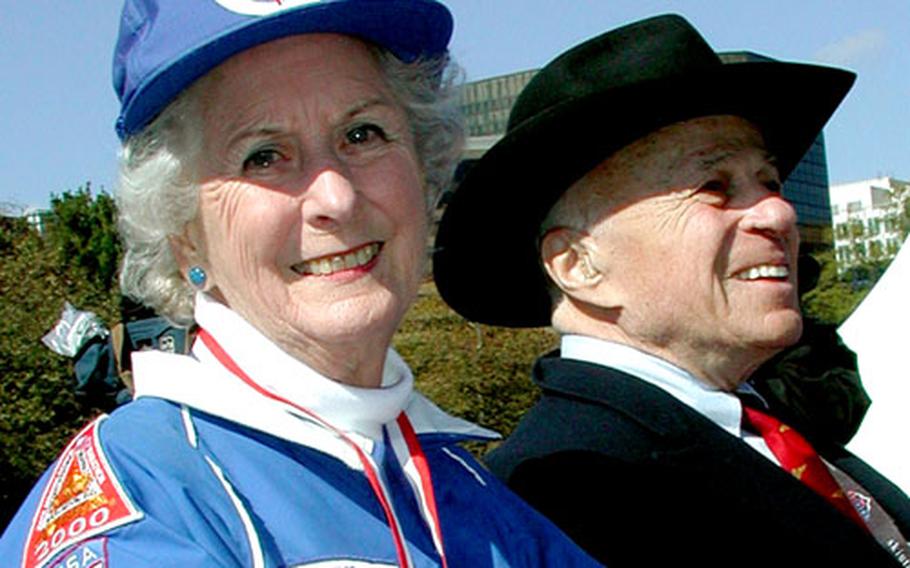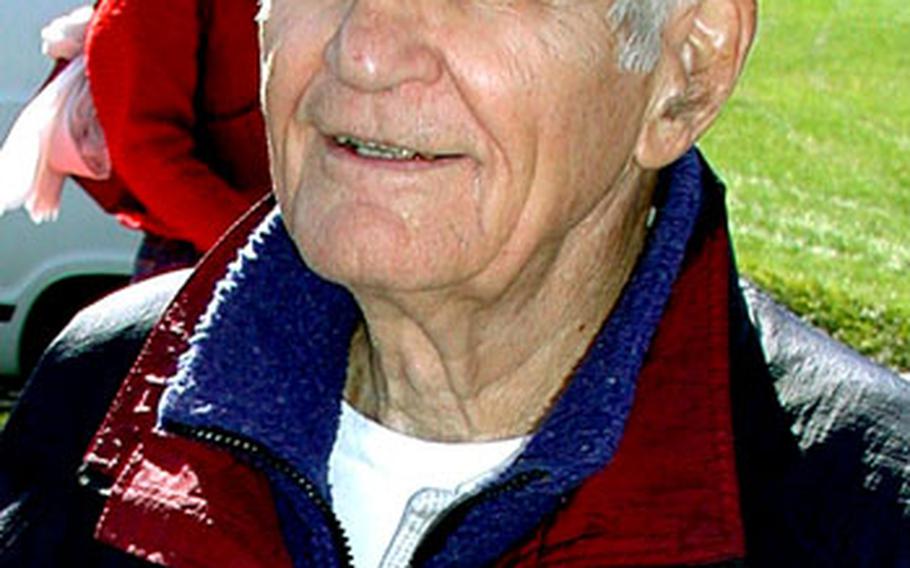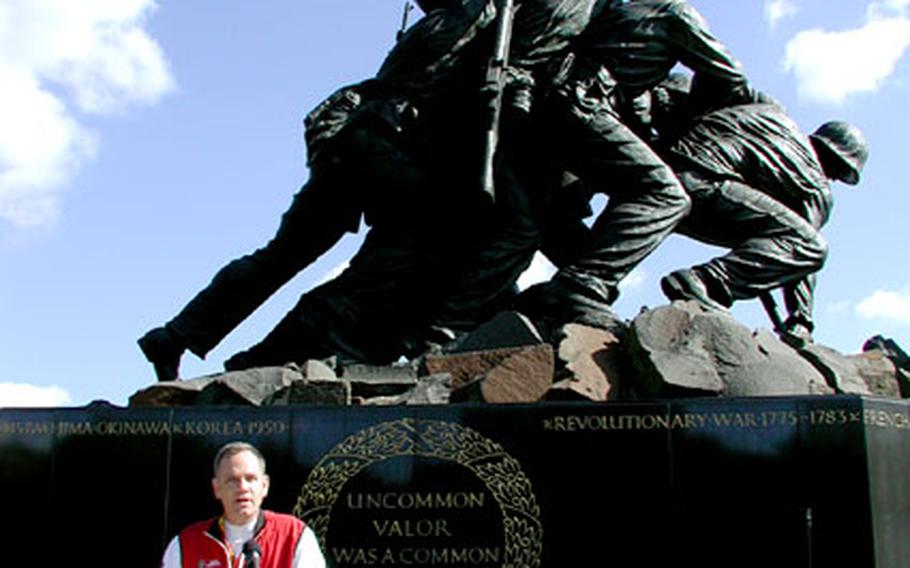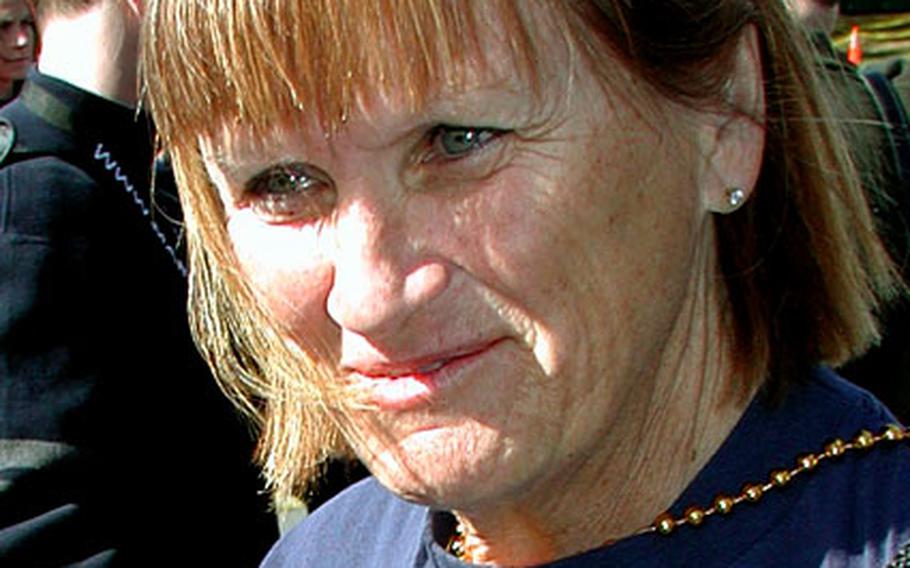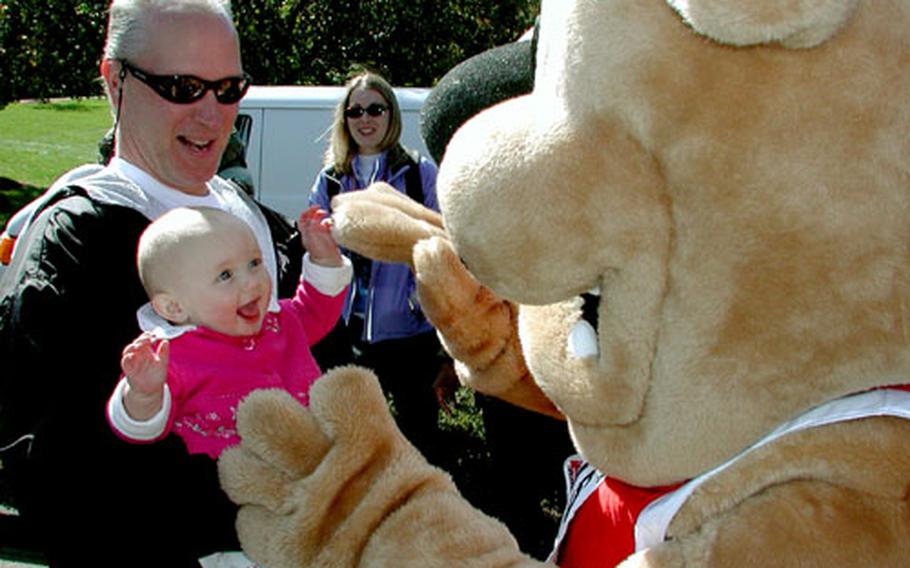 ARLINGTON, Va. — For the first time, families and friends of Marine Corps Marathon runners can track the athletes' progress on the Internet, in real time, as the competitors navigate past historical monuments in the nation's capital during the 28th annual 26.2-mile race.
Cisco Systems will set up various stations along the race route and will post on the Internet runners' times at designated checkpoints during the race.
Also, by registering on www.marinemarathon.com, the same site to link to "Check Your Runner," anyone can receive splits and finishing times instantly on a pager, text messaging number or e-mail.
The race kicks off at 8:28 a.m. Eastern Standard Time for wheelchair participants, and 8:30 for the remaining runners. In the United States, clocks are turned back an hour Sunday at 2 a.m., coming off of daylight-saving time.
Over 18,000 runners are entered in this year's race, which starts and finishes at the Iwo Jima Memorial but is run mostly through the streets of Washington, D.C.
Among the notables in the field are the oldest male, 82-year-old Jonathan Mendes of New York City, and the oldest female, 80-year-old Margaret Hagerty of Concord, N.C.
Mendes, who has run the New York City Marathon 10 times, retired from the Marine Corps as a full colonel after tours of duty in World War II and the Korean War. He was awarded several air medals, including the Distinguished Flying Cross; astronaut John Glenn and baseball star Ted Williams were fellow members of his squadron.
Hagerty, who will be running her 70th marathon on Sunday, is a member of the "Seven Continent Club," honoring those who have competed in marathons on all seven continents — including the 1999 Antarctica Marathon. It will be her 11th Marine Corps Marathon.
The Cox family of New Jersey has 51 Marine Corps Marathons to its credit collectively, and will be represented this year by four runners — John Cox, Jr., John Cox, III, Jessica Cox and James Cox. John Jr., 79, is a Marine veteran who has already run the race 16 times. The family record for participants in a marathon is six, by the way — "not counting in-laws," as one family member put it.
Pam Penfield of Colorado will be wearing bib number 99, signifying the number of marathon's she's run going into this one. Her husband, Gary, two daughters and son-in-law are no strangers to the 26-mile distance, having run 82 marathons between them.
Five members of the "Ground Pounders" — those who have run every race since the event's inaugural in 1976 — are entered this year. They are Will Brown of Raleigh, N.C., Roger Burkhart of Gaithersburg, Md., Matthew Jaffe of Rockville, Md., Alfred Richmond of Arlington, Va., and Mel Williams of Norfolk, Va.
Will Brown, 56, is a Vietnam War veteran whose father was wounded in the World War II battle of Iwo Jima, A distant cousin of his mother, Pfc. Rene Gagnon, is one of the Marines shown raising the flag in the famed Iwo Jima battle photo.
Also slated to run are the youngest male competitor, 14-year-old Mike Knight of Brazoria, Texas, and the youngest female, 15-year-old Damielle McAuliffe of Anderson, Texas.