2004 title-winners wrestling for respect at DODDS-Europe championships
---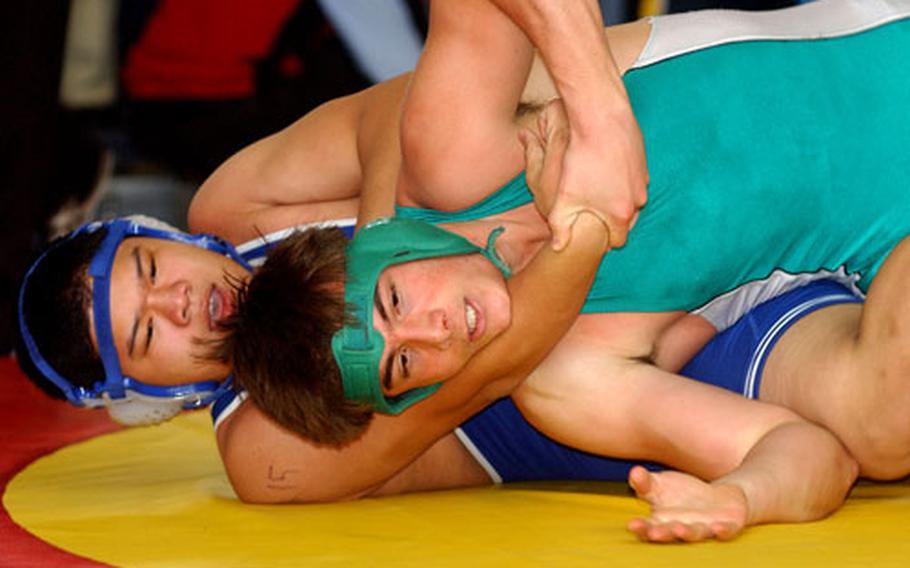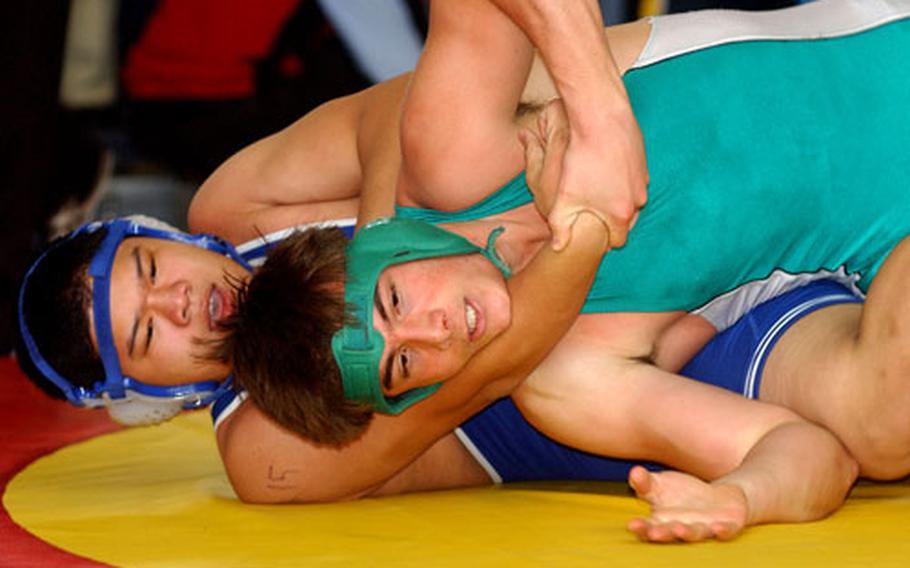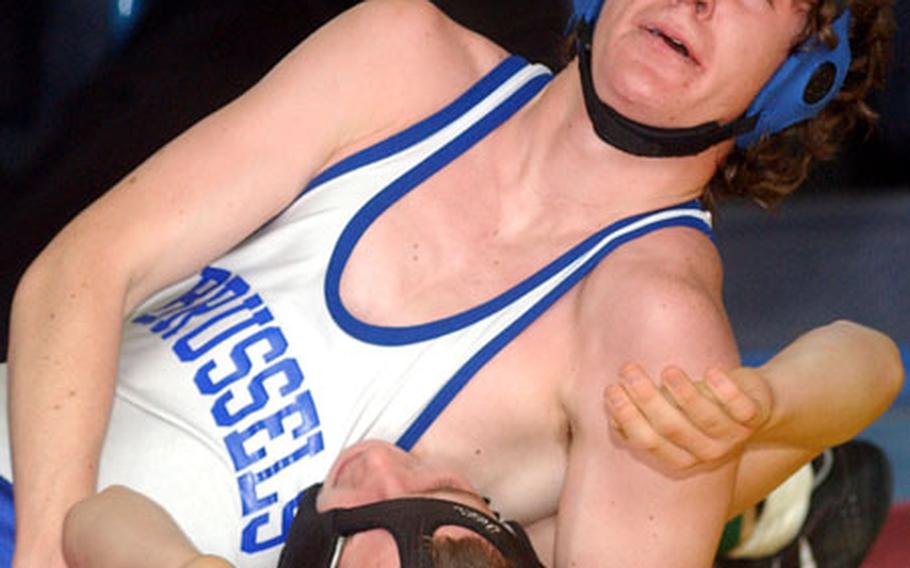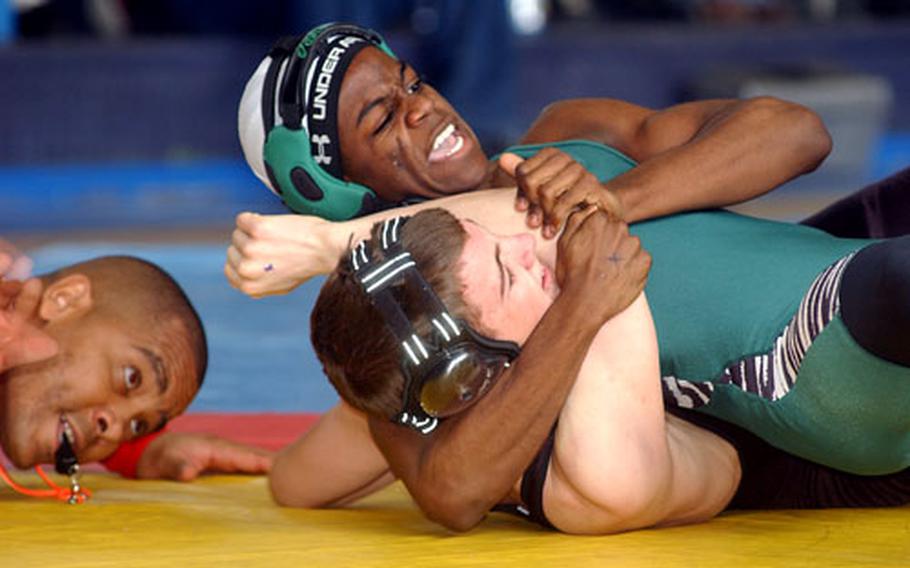 WIESBADEN ARMY AIRFIELD, Germany — None of the five returning DODDS-Europe wrestling champions were among the top seeds as the 2005 tournament began Friday.
One of those champions was eliminated on the first day of the two-day tournament held at the Tony Bass Fitness Center.
Tournament official Keri Domko, working her final European tournament, said that when the tournament committee awarded No. 1 seeds Thursday, it meant no disrespect to the returning champions.
"Most of them are in different weight classes this year," she said. "There was no way we could take their status as last-year's champions into account."
Reigning 112-pound champ Jonathan Scott of London Central drew a No. 2, behind Würzburg's Jonathan Painter at 130.
Defending 125-pound champ Jesse Painter of Würzburg was seeded second to Ramstein freshman Coty Rinehart at 135.
Last year's 152-pound champion, Andrew Zachar of Heidelberg, was judged a step below Guadalupe Flores of Naples at 160.
Karl Saucier of Ramstein, who won the title at 140 last year, was seeded third at 145 behind top seed Tony Gagnon of Wiesbaden and Gary King of Vicenza, the defending 145-pound champ.
And 130-pound champion Michael Monaco of Naples was ranked second at 140 to Bitburg's Devon Gardner, whom he beat for last year's 130 title.
Gardner, a European champ as a sophomore before losing to Monaco 6-4 in last year's title match, was 16-0 this season at 130. Monaco was 17-0 in official matches, and 2-1 in exhibitions against Vicenza's Gary King, the No. 2 seed at 145.
"They might have held that loss against me," Monaco mused as he awaited a quarterfinal bout Friday against Bitburg sophomore Jamie Watts.
Jesse Painter thought an influx of new talent helped explain the apparent downplaying of the returning champs.
"The seedings are decent," he said as he warmed up for his 135-pound quarterfinal against Daniel Herring of Bamberg. "Coty Rinehart is the next good wrestler to look for. He really knows what he's doing."
Rinehart, an Ohio middle school state champ last season, is one of two Royal wrestlers to earn a No. 1 seed in his first year in DODDS-Europe. Far East champ Cole Maxey also was unbeaten in his first season at Ramstein on his way to the top seed at 215.
Two other Ramstein wrestlers, Noah Sheppard at 125 and James Horst at 275, also earned top seeds for this tournament.
The other No. 1s were: Anthony Davis of Würzburg (103); Daniel Brunal of Bitburg (112); Gary Vogt of Aviano (119); Jordan Yakana of Heidelberg (152); Bryan Isbell of Brussels (171); and newcomer Chad Abramson of Wiesbaden (189).
Heidelberg's Jeremy Brady seemingly supported the seedings when he knocked Saucier off 8-4 in the quarterfinals.
Saucier wasn't the highest seed to fall in Friday's quarters. That distinction fell to second-seeded Matt Briegel of Naples, who was pinned by Rex Ely of Heidelberg at 5:47 of their 171-pound match.
None of the No. 1s lost, but Monaco, among others, hopes to change that on Saturday.
"I'd like to be ranked No. 1," he said. "I'll just have to prove myself again."
Semifinal and finals in all weight classes are scheduled for Saturday. Championships are scheduled to start at 4:30 p.m.
---
---
---
---