STARS OF STRIPES
Andy Rooney: famed personality got his start covering WWII
by
Nancy Montgomery
April 5, 2017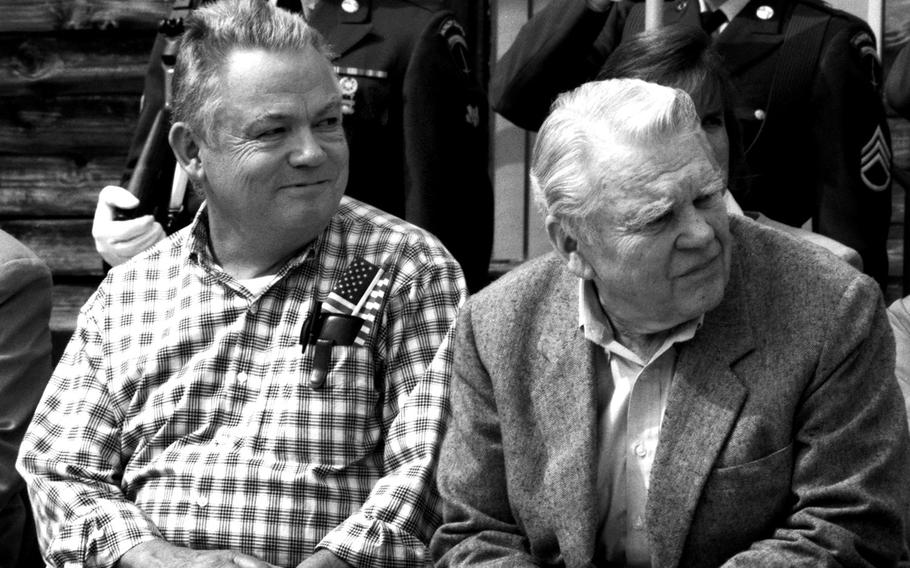 Andy Rooney was best-known as the curmudgeonly commentator who for three decades of Sunday nights opined briefly on the annoyances of everyday life for an audience of millions for "60 Minutes" on CBS. He detested soap on a rope, for instance.
But Rooney also authored books and wrote a syndicated newspaper column that amused — or enraged — readers. During the Iran-Contra affair in the 1980s, for instance, after he wrote a column critical of key player Col. Oliver North, the response was intense. "Your views on Col. North are disgusting. Your views on cats are worse," a Palm Beach, Fla., reader responded.
Drafted in 1941, the Albany, N.Y., native, wiseacre and authority skeptic always considered himself foremost a writer. He got his start at Stars and Stripes.
Based in London for the newly revived newspaper, Rooney covered almost every theater of the war. He was among the first into liberated Paris and the Nazi death camps, got to Normandy while it was still stacked with the dead, and was the first journalist on the scene when the bridge at Remagen was captured. His first story was about a maintenance unit.
"The Purple Heart may never be awarded to the grease monkey in olive-drab overalls who works seven days and nights a week to keep Army wheels rolling. But he is made of the same basic stuff that puts the men in the Flying Fortresses in the headlines day after day," Rooney wrote. "The grease monkey is the unglamorous, backstage — and very necessary — human element of the war."
Soon enough, he rode along on the the second bombing mission from London into Germany. "I got in my bomber and I thought to myself, 'Why am I doing this? I'm scared to death. I mean, I don't have to risk my life' — except that I felt so bad for all the men who did have to risk their lives all those times that it just seemed like it was the honest thing to do," he recalled decades later.
Rooney achieved the rank of staff sergeant and was awarded numerous medals, including the Bronze Star, before he mustered out. He went on to fame and fortune. But his experience at Stars and Stripes was foundational.
"God, it was a great paper," he said in 2011, six months before he died at 92.